Texas A&M Football: 5 Candidates for the Texas A&M AD Position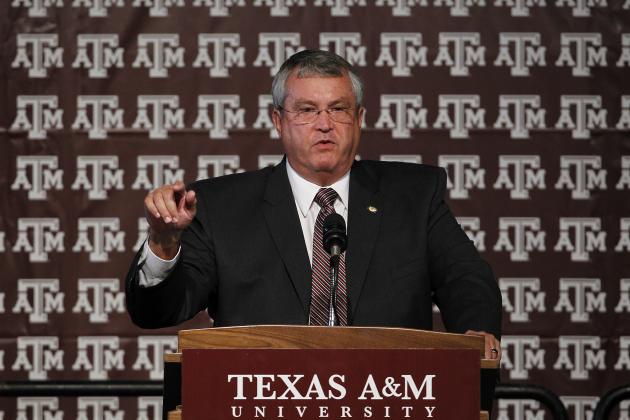 Aaron M. Sprecher/Getty Images

Texas A&M Athletic Director Bill Byrne and the university have come to an agreement, and Byrne will no longer be the AD at A&M.
Now, President R. Bowen Loftin and the Board of Regents must begin the nationwide search for Byrne's replacement.
Byrne did not exactly resign, and he was not exactly fired. It was obvious that Byrne did not agree with the move to the Southeastern Conference, so this was the right time for him to move on. He officially retired with a year left on his contract and will still be compensated next year even though he will have no responsibilities with the school.
Texas A&M won 17 national titles under Byrne's watch—but football suffered. The Aggies were only 58-54 overall during Byrne's tenure as the athletic director. The Aggies' next athletic director will have to concentrate on improving the product on the football field.
This is a look at five possible candidates for the Texas A&M athletic director position.
Begin Slideshow

»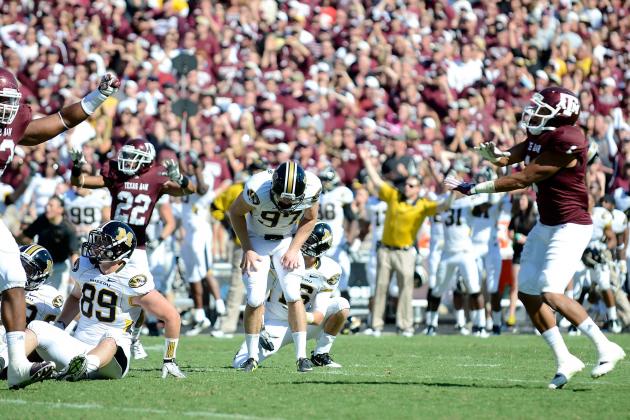 Sarah Glenn/Getty Images

Since Byrne retired, Dr. John Thornton has been named the interim athletic director at Texas A&M.
Thornton was previously the Senior Associate Athletic Director for Student-Athlete Development. He has been in that position for the last 10 years. He was a basketball player at A&M during the 1974-75 season, and he has been involved in Aggie athletics for the past 31 years.
Thornton received his bachelor's, master's and doctorate from Texas A&M.
He is a lifelong Aggie and has definitely put in the time with the program. The biggest negative for Thornton is that he has not previous experience as an athletic director. In a position that is moving more and more towards a CEO type of job, Thornton is more of an educator.
In all reality, he is a guy you look at if your first three or four candidates turn you down.
Travis Lindquist/Getty Images

Jeremy Foley oversees one of the most successful athletic departments in the country. The University of Florida has achieved excellence in every sport they compete in.
The Gators have won 17 national titles and 101 conference titles under Foley's watch. Florida became the first program in history to win a national championship in football and men's basketball in the same year.
Foley hired Urban Mayer and Billy Donovan to Florida. He has done an exceptional job of running the program since he took over as AD in 1993.
Foley is probably the top candidate on any list for athletic director. It would probably take a large raise to pull him away from Florida. He is the proverbial dream candidate.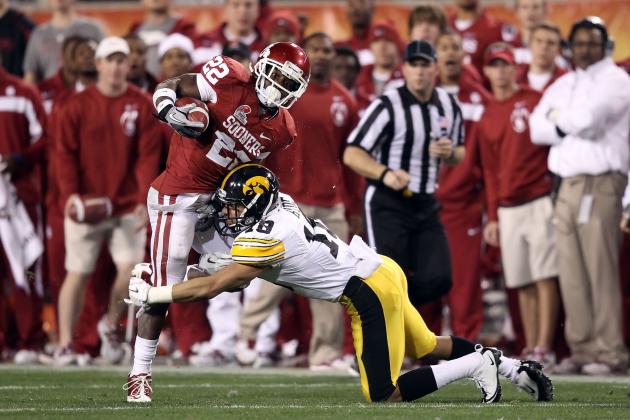 Christian Petersen/Getty Images

Joe Castiglione has been the athletic director at Oklahoma since 1998. He is recognized as the man who turned the Sooners athletic department around.
He hired Bob Stoops to take over the football program which led to a national title two years later. He brought Kelvin Sampson to OU. Sampson molded the men's basketball team into a consistent Top 25 team before he broke NCAA rules and was forced out.
Castiglione has improved the athletic department across the board. He is very well respected nationally. Oklahoma has won seven national titles under his watch.
Like Foley, it would take a lot of money to get Castiglione to leave OU, but he would be well worth it.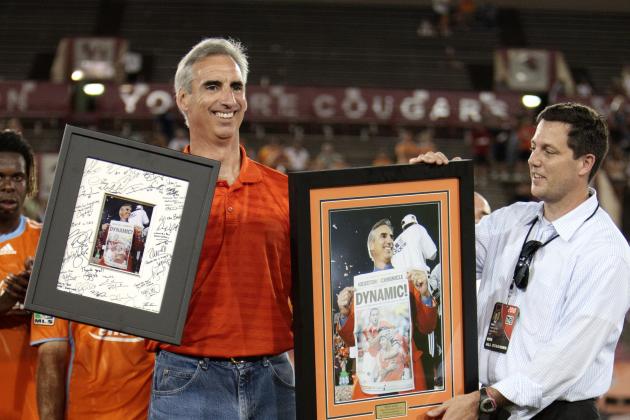 Bob Levey/Getty Images

Oliver Luck is probably best known as the father of uber-quarterback Andrew Luck. He was named the athletic director at his alma mater, West Virginia, in 2010.
Luck played quarterback for West Virginia and then the Houston Oilers for four years. He then worked in the front office of the NFL for 10 years.
Luck became the CEO of the Harris County-Houston Sports Authority in 2001. He oversaw the construction of the professional facilities for the Houston Texans, Houston Astros and Houston Rockets. He has extensive experience in the construction and management of facilities.
Luck helped guide WVU through the controversy created when they needed to fire Bill Stewart and promote Dana Holgerson to head coach.
Luck is familiar with this area of Texas and has an impressive professional resume. It would be a coup for any team to take him away from his alma mater.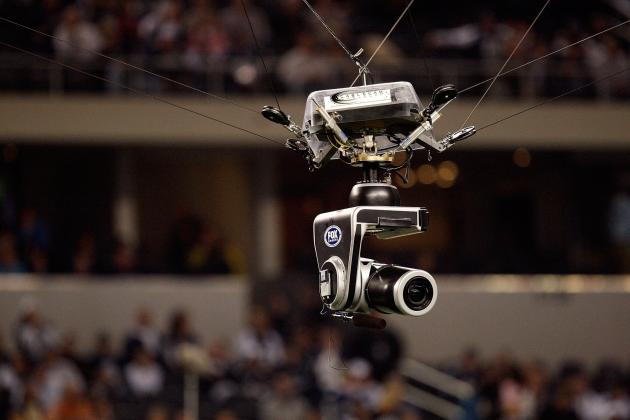 Ronald Martinez/Getty Images

Jon Heidtke is a 1981 graduate of Texas A&M University.
Now, he is a television executive with FOX Sports. Before joining Fox, he managed a 15-state region for ESPN. He has a lot of experience in sports broadcasting in the Southwest region of the United States.
He would be a huge asset to A&M and the SEC when it comes time to negotiate for the SEC Network.
Heidtke is a top candidate if you want to look outside the box and go with more of a CEO type of hire. He loves A&M and would be an asset to the program.