Liverpool May Have Hope for Future, but Not with Kenny Dalglish as Reds Manager
Alex Livesey/Getty Images
Liverpool's 4-1 demolition of Chelsea on Tuesday painted a picture of hope at Anfield, but just as the Reds' early-season win at Arsenal proved the falsest of dawns, so this was the falsest of sunsets.
Yes, there were standout performances worthy of praise—from the likes of Jordan Henderson, Jonjo Shelvey and Luis Suarez. And yes, Liverpool scored four times at home and won.
But the very fact that there was novelty in what Liverpool achieved against Chelsea says it all.
Carling Cup win aside—and let's be honest, it's a second-tier competition that nobody takes seriously until they get to the final—this has been a season from which everybody concerned with Liverpool Football Club will want to move on.
New players have flopped, old ones underwhelmed, and one in particular dragged the club with him through the filthiest of mud. Meanwhile, Liverpool's beloved king, Kenny Dalglish, has proven himself ill-equipped for the task at hand.
Dalglish spoiled The Kop to plentiful riches as a player, and then as player-manager. But he hasn't given them much to cheer about since his much-heralded return as Roy Hodgson's successor in 2011.
Dalglish is an institution at Anfield. But while he's clearly a man the fans and players have deep respect for, and he obviously has a long-standing emotional connection to the club, is that really enough to justify keeping him in the manager's chair?
When you consider his costly failures in the transfer market (Henderson, Stewart Downing, Andy Carroll and Charlie Adam, to name but a few) and also that his Liverpool vision is no closer to attaining an identity than when he took over, I'd argue not.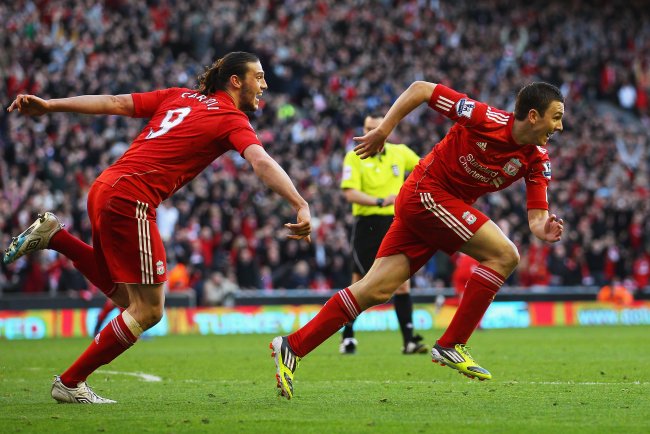 Alex Livesey/Getty Images
This is a results business after all. Dalglish hasn't delivered—especially at Anfield.
Liverpool's 24 league goals at home match their record low for the 1903-04 season. They've won just six of 19 games at Anfield, drawing nine and losing four—to Arsenal, Wigan, West Brom and Fulham.
Dalglish's team has taken 27 points from 54 available at Anfield in the Premier League this season. When you consider Manchester City have 52 from 54 at the Etihad, and Manchester United 47 from 54 at Old Trafford, it's little wonder Liverpool are 34 points adrift of the title race.
The best finish Liverpool can hope for is seventh, but they will likely have to settle for eighth—looking up at their spendthrift Merseyside neighbors Everton and wondering where all the money went.
Call that a failure? Dalglish won't have it. Here's what he told BBC Sport after the Chelsea win:
We've got a bit of silverware back in the cupboard after six years; we're back in Europe at the first time of asking.

We were near to winning the FA Cup Final. Not a bad first season.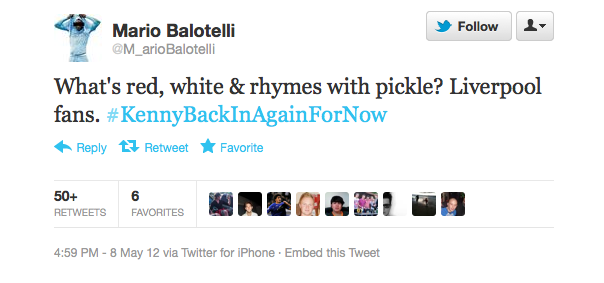 Many would disagree. The big question is whether John W. Henry, Liverpool's owner and a man who has put up £131 million for new signings (readers have rightly pointed out much of this came from transfer income) since his Fenway Sports Group (FSG) took over at Anfield in 2010, is among them.
It would take a bold man to dethrone Dalglish, but Henry didn't amass his vast fortune by ducking big decisions.
All we know now is the two parties—FSG and Dalglish—will discuss the future at the end of the season. Whether Liverpool's FA Cup final loss to Chelsea will prove the defining failure of King Kenny's reign remains to be seen.
Liverpool fans will be torn.
Some feel Dalglish deserves time and that nothing good can come of shaking things up again. Others feel their football club is slipping further and further away from where it once was. They feel that something must be done quickly.
Should Liverpool Sack Dalglish?
Much as I respect Dalglish's achievements at Liverpool, I'm with the latter.
And it will take more than his team hammering a woeful Chelsea, bereft of many of their first-choice players, to convince me otherwise.
Those who see the future emerging from Liverpool's 4-1 win are missing the point. Dalglish's team was superb, but what the Reds produced was a rare exception that demonstrated just how spectacularly they've underachieved this season.
If it's a manager's job to get his best out of a team as often as possible, then Dalglish has to go for hope to be reborn at Anfield.
Vote for B/R's Set Piece as 'Best New Blog' at the FBAs by Tweeting "@TheFBAs @BR_Soccer #new"
This article is
What is the duplicate article?
Why is this article offensive?
Where is this article plagiarized from?
Why is this article poorly edited?