WWE: 10 Reasons Why Triple H Should Stay in Semi-Retirement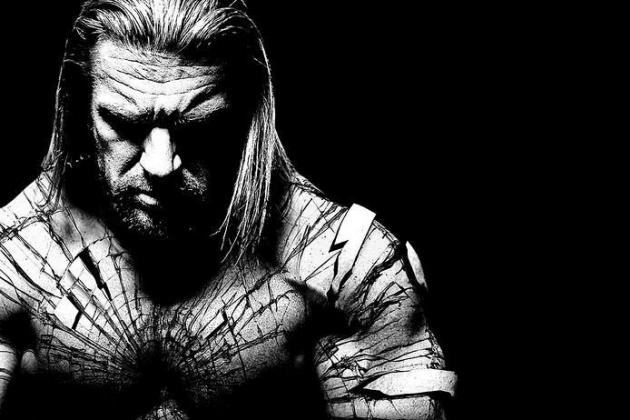 -WWE
Triple H is currently in a state of semi-retirement in his wrestling career.
So while he does not wrestle a full schedule like others on the roster, he makes the odd appearance here and there. Now, he is taking a bigger role backstage now and is emerging as a corporate figure on WWE television.
Semi-retirement is the best option for Triple H at the moment, and I have listed 10 reasons in the following slideshow why he shouldn't retire fully or return to action full-time.
Begin Slideshow

»
Yes, he may well wrestle again, but he has had his last proper match in my eyes.
This was the end of an era at WrestleMania XXVIII. I do realize Triple H was already in semi-retirement then, but this is another reason he should stay in that state.
If he has already had the most epic, important match of his career, he can now start putting superstars over, helping the ratings of Raw and staying out of the ring for the most part.
His career is over now to me; it ended as he was carried out by his best friend and The Undertaker. But if he is to face Brock Lesnar, it won't be a big deal nor will it destroy any other part of his career—especially if he loses.
If Triple H was still on the roster as a full-time superstar, I can guarantee the man would still be in the title picture, starving us of stars like CM Punk, Daniel Bryan and Sheamus.
The man has been to the top of the mountain so many times before; if he were to carry on, it could actually start to become a detriment to his career and legacy. He shouldn't go back to wrestling full-time mainly because of this reason.
Hogging the main spot would also hurt the WWE, as superstars wouldn't get the opportunities they need to shine.
Of course, the argument against this is Triple H would be putting over superstars to turn them into legends and helping them to take the next step in their careers.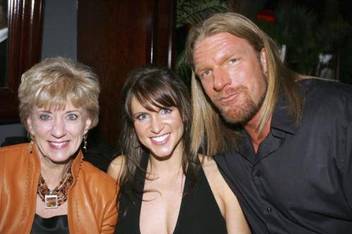 Triple H cannot work a full-time schedule at the moment. Currently, he is working very hard behind the scenes in the WWE, most likely preparing to take over for his father-in-law Vince McMahon.
He probably has many little injuries that have been troubling him for awhile, and semi-retirement can allow these to heal, while allowing him to wrestle occasionally without risking serious injury.
He also has many family commitments, and as everybody knows, being on the road all year round is not ideal for a family.
It is best that he just makes appearances when he is needed.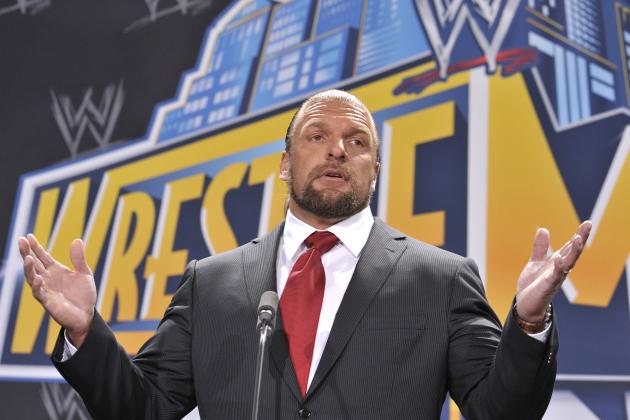 Michael N. Todaro/Getty Images
"Seriously guys, I've done everything."
I could list all of Triple H's accolades, but I'd be here all day.
Long story short, Triple H has done everything the business has to offer, and he has done it with a grace and professionalism that has allowed him to evolve his character into more of an authoritative figure.
Why then would he go back and wrestle full-time?
He has nothing left to do but beat the newer generation of superstars, and as we all know, that does nothing for anybody (apart for their egos).
This dilemma is quite easily avoided by having Triple H in semi-retirement.
Triple H is a veteran of the game, and he has earned enough respect from fans and colleagues to be able to successfully play a corporate figure on screen.
In a suit and tie, Triple H has the look of an important man—he is not afraid to get involved, which sets him apart from many other figures we have seen the past.
In fact, over recent months, we have seen him become involved in confrontations he shouldn't really have gotten entangled in.
We are seeing it again this year with Brock Lesnar—he has had his arm broken and will undoubtedly be seeking revenge.
Not many superstars get the pop that the Game does.
If he retired fully, we would not get that excitement or buzz like we experienced last Monday.
His occasional appearances keep these pops fresh, and he really excites the crowd when they're becoming bored of Laurinaitis and Cena.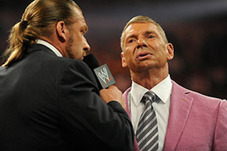 Let's face it, you wait for a decent replacement for Vince McMahon, and then, have two come along at once.
I think John Laurinaitis is doing a stellar job as the General Manager of both Raw and SmackDown, although I believe Triple H will eventually take over for McMahon—mainly because he actually will inherit the business one day.
His presence onscreen will be there until he is in old age. and it will be needed if we really are heading into a new era, which I discussed here.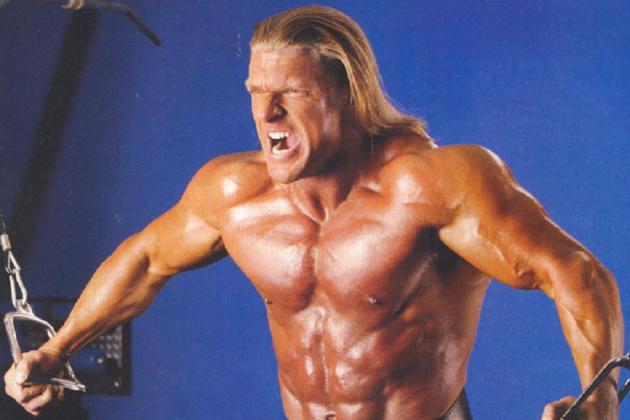 Triple H, much like The Rock and The Undertaker, is a special attraction.
Having him there to use when the people need an excitement factor is extremely handy for the company and a good secret weapon.
Also, what makes him more of a special attraction is he no longer wrestles full-time, so when he does, you know you are seeing something special from The Game.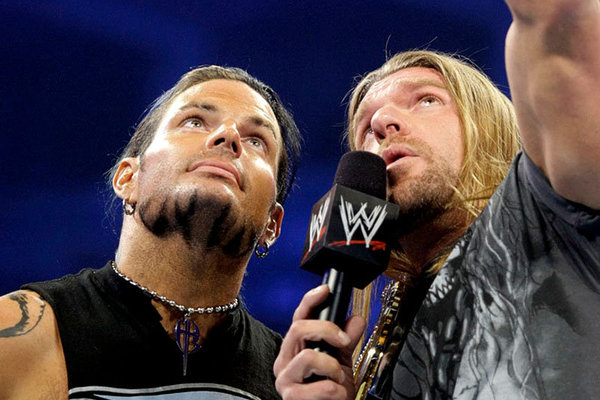 "I'll take your career to unthinkable, undeserved heights..."
Triple H has a lot to offer.
He can teach younger wrestlers so much about in-ring presence, cutting a promo and being the best superstar they can be.
He is clearly a man who'd be willing to give advice if he saw determination and a love for the business.
Being in semi-retirement means he can be around the talent more often so they can pick his brain about different aspects of the business.
If he was to return full-time, you have to believe he would be more interested in his own storylines and performances, rather than passing on his pearls of wisdom to the younger generation.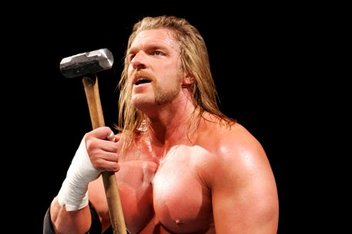 Like many veterans who traveled through the Attitude Era, Triple H can give a boost to ratings when he makes an appearance at a pay-per-view.
If the PPV card is not particularly strong or doesn't have much hype, just add Triple H into the mix, and your troubles like bubbles will soon disappear in the air.
He is a shoo-in for good figures as the quality of his matches are beyond compare.
Retiring would take this excellent option away.
I'm back, and I'm better than ever.