Summer Olympics 2012 Men's Gymnastics: Who Will Represent the US in London?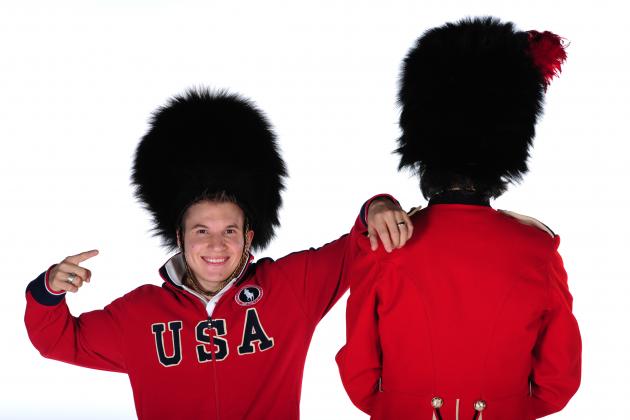 Harry How/Getty Images

As the clock to the Summer Olympics ticks down, who will don USA red, white and blue in the gymnastics arena?
The field of men is strong and diverse. Many specialists will vie for a place on the five-member team.
However, this may be an obstacle considering specialists complicate matters, making the selection process all the more crucial and certainly more difficult.
In Colorado Springs, CO, this past weekend, 14 men qualified to head to the Visa National Championships in St. Louis, MO. This was the last opportunity to earn a berth at Nationals. From there, the top eight will automatically move forward to the US Olympic Trials, which begins June 27 in San Jose, CA.
In the highly prized Olympic 2012 team competition, three athletes will compete all-around (AA), leaving two spots open for specialists.
Who will best represent the US in 2012? Let's take a look at the field.
Begin Slideshow

»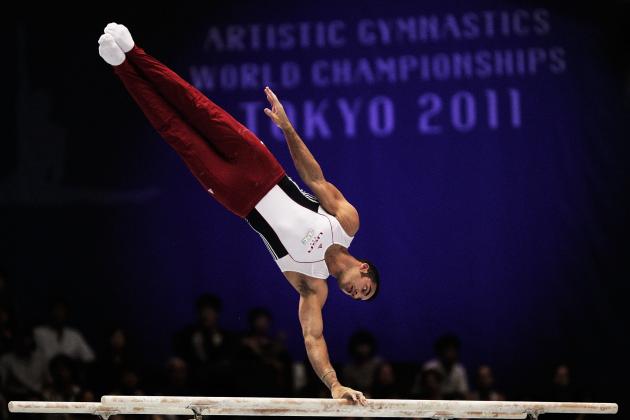 Adam Pretty/Getty Images

Danell Leyva is the defending US champion, excelling on high bar and parallel bars.
His first-place finish at the AT&T American Cup solidly places him as one of the top male gymnasts in the world. Leyva took the gold on PB at the World Championships last season, a title that had eluded the US since Sean Townsend won in 2001.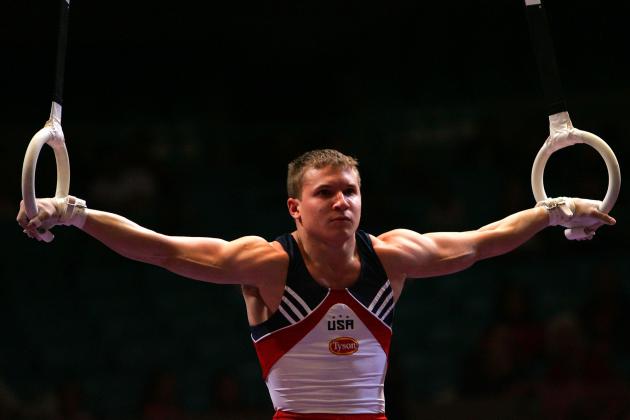 Chris Trotman/Getty Images

Jonathan Horton is no stranger to mental toughness as a member of the injury-plagued 2008 Olympic bronze medal team. In 2011 he sustained a serious foot injury at the World Championships, putting his gymnastics career on hold—but is back in the gym in great form.
When Horton mounts the high bar viewers know they are in for a treat, along with a couple gasps.
This guy is worthy of the title "American gymnast."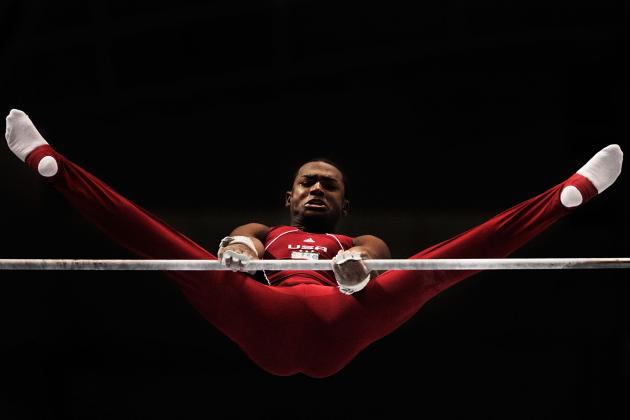 Adam Pretty/Getty Images

John Orozco has experienced the highs and lows of gymnastics.
A powerhouse junior competitor with enough gold to open his own bank, he sustained a torn achilles injury as a senior at the 2010 Visa Nationals Championships. After surgery and rehab, Orozco picked up where he left off—winning.
With his medal count adding up—including a team bronze at the 2011 World Championships in Tokyo—Orozco is definitely one to watch.
Jake Dalton wears two hats: He is the reigning NCAA Division 1 AA champion and a member of the 2011 World Championships bronze medal team.
An excellent AA competitor, Dalton's strengths lie in vault and floor exercise.
Steven Legendre has turned his experience at the University of Oklahoma into a stepping-stone for global achievement. A member of the 2012 World Championships bronze medal team, he went on to grab second place AA at the Winter Cup this year.
The icing on his cake was gold on floor exercise and vault.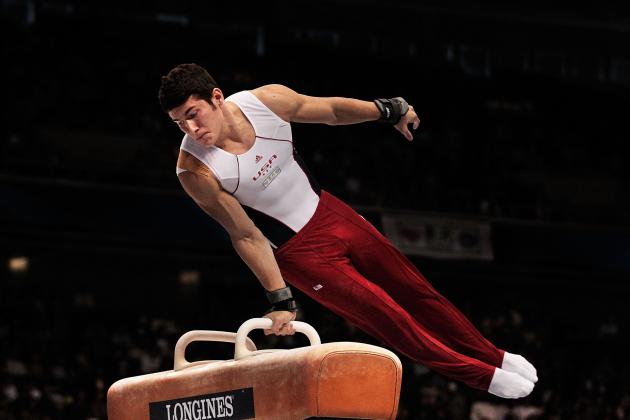 Adam Pretty/Getty Images

Alexander Naddour shines on pommel horse. His skills are well known on the NCAA circuit and have gained recognition internationally.
No doubt, he would bring depth to the US team with his expertise on this apparatus.
Christopher Brooks was an alternate for the 2011 US team at the World Championships.
With a bronze medal finish on high bar at the 2012 Winter Cup Challenge, he continues to push forward in his bid to grab a spot on the Olympic team.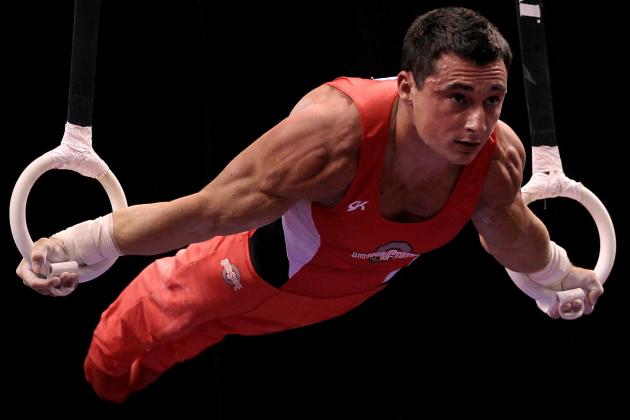 Chris McGrath/Getty Images

Brandon Wynn is undoubtedly one of the strongest still rings workers on the US National Team. At the 2012 Winter Cup, he took all-around and still rings gold, along with a bronze medal on parallel bars.
Wynn is one to keep an eye on.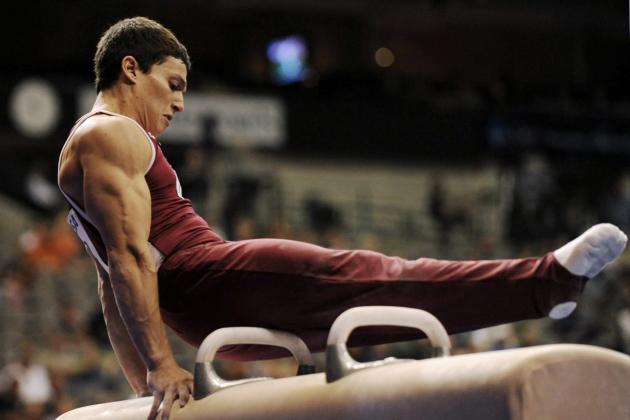 Ronald Martinez/Getty Images

David Sender grabbed all-around gold at the US Nationals Championships in 2008.
A strong contender, Sender is coming back to shoot for gold in London.
An excellent vaulter, he is turning heads with his still rings work as well, taking bronze for his set at the 2012 Winter Cup.