John Cena: 7 Reasons Why John Laurinaitis Is the Right Opponent for Cena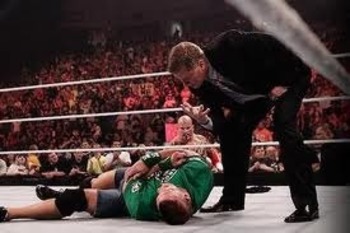 cagesideseats.com
John Laurinaitis has been making quite the name for himself since relieving Triple H of his duties in 2011.
Laurinaitis' presence has not only engulfed WWE Raw, but now he also pulls the reigns for SmackDown.
Ultimately, there has not been an authority figure with this much power since Vince McMahon himself.
The best part about this matchup is, as much as fans love to hate Laurainitis, they almost equally feel the same way about John Cena.
However, since this rivalry began, we have seen a bit of a shift, as more fans have been cheering for Cena and have seemingly forgiven the PG Super-Cena of old.
This bodes very well for both Cena and the WWE, as it gives Cena some staying power and the WWE keeps moving the green.
Overall, the impending Cena-Laurinaitis matchup at Over The Limit is a great thing for all involved. Fans get to see Cena in a different light and potentially buy a Cena product that they may have shied away from in the past. And, Cena's character gets a breath of fresh air while Laurainitis establishes himself as a heel authority figure.
That being said, I came up with some reasons why the "Funk Man" is the perfect opponent for John Cena.
Keep in mind, you may not agree with my reasoning, or even my article for that matter. Either way, feel free to sound off in the comments section.
Also, if you like this topic and article, click here to become a fan.
Cena Gets an Edgier Character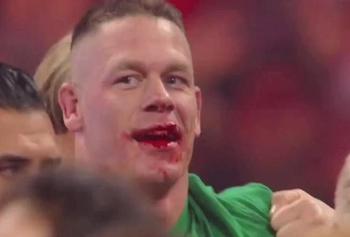 Photo courtesy of deadspin.com.
For months now, fans have been hoping to see Cena become a heel.
Now Cena finds himself in a feud with the boss, which gives him heel appeal without actually turning.
So fans get an edgier Cena and WWE doesn't lose out on their cash cow.
A Stroyline Without a World or WWE Title Implication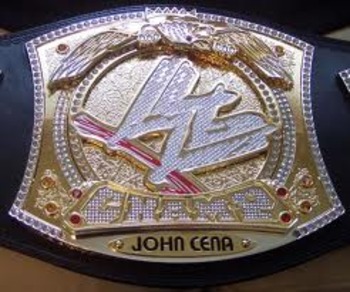 ajsbelts.com
Lets face it, John Cena has done all there is to do in the WWE, yet the man still has popularity and youth on his side.
Even with his huge following, most fans would probably want to gouge their eyes out before seeing Cena in another title hunt, let alone a title run.
Ultimately, this feud gives fans and Cena a break from the main-event title scene, yet it still keeps him relevant.
The Matchup Allows Others to Shine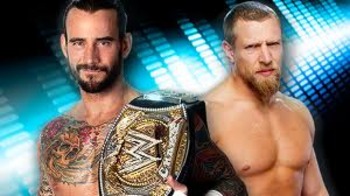 wwe.com
We are living in a time when fans' voices are more effective than ever.
Most fans do not want to see the same four or five guys in the main-event picture.
In fact, we are usually pining for the little guy to finally get his shot at the big time.
We are finally witnessing a time where the little guy and the WWE staples can co-mingle at the top.
WWE Goes Back to the Future
wwe.com
Most fans that grew up in or were fans during the Attitude Era have romanticized about a renaissance for over a decade.
Now those very fans can relive their Austin vs. McMahon memories through Cena vs. Laurinaitis.
Cena Can Rest
wwe.com
John Cena can get some much-needed rest and without having to be in yet another huge match.
Don't get me wrong, I am sure Cena will give his all at Over the Limit.
But lets face the facts, John Laurinaitis is a big drop off from The Rock and Brock Lesnar, so chances are Cena will not be working as hard.
Laurinaitis Legitimizes Heel Authority Figure Role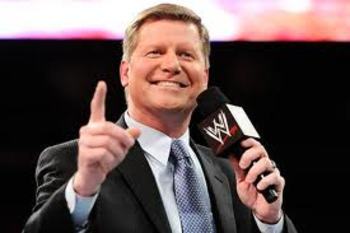 cagesideseats.com
John Laurinaitis has already solidified himself as a heel authority figure.
However, he needs just a little extra push to really get him over with the fans.
Aside from the "Montreal Screwjob," if McMahon didn't have Austin, he may not have become the heel he once was.
Break from Super-Cena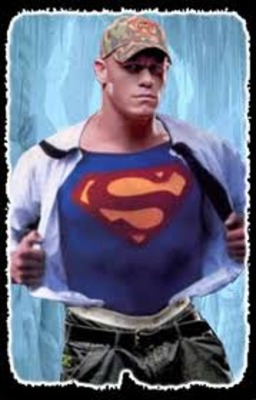 tumblr.com
If Cena wins at Over the Limit, he will not be criticized for the win, mostly because he will be expected to win by fans.
However, if Laurinaitis does pull off a win, maybe Cena will play up the injury angle and take some time off.
Keep Reading