NBA Draft 2012: Breaking Down Which Prospects Will Be Thrown into the Fire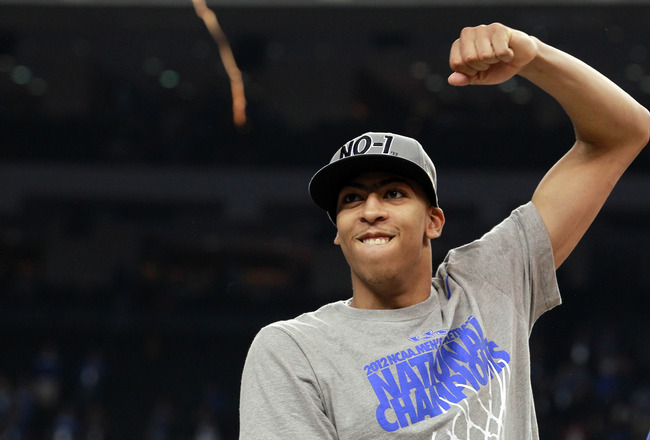 Ronald Martinez/Getty Images
The NBA draft is just months away, a day that will reshape each team's future, and the NBA as a whole. Some draftees will forever change the face of the game, while others will fail to make any difference.
Some will begin their dominance from the moment they step onto the court, like Kyrie Irving, while others will take more time to develop.
These players will make immediate impacts with their team, as they will be forced into action early on.
Anthony Davis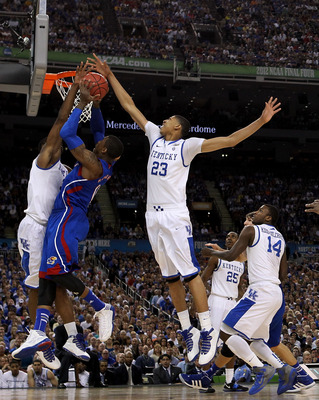 Ronald Martinez/Getty Images
Were you expecting anyone else? The first name on the list is the first name that will be read out on draft night. Anthony Davis.
To be a part of one of the best draft classes in history is impressive. To be the best in the class puts you in a whole new category.
Davis will be forced into action before the 2012-2013 season even begins, as he was recently added to Team USA's Olympic roster.
After leading his school to the NCAA championship, Davis has proved to be one of the best big-man prospects in the nation. As the projected first pick in the draft, the team drafting Davis will be in dire need of some help to turn their team around.
Currently, the Charlotte Bobcats are the favorites to win the draft lottery, and if this is the case, they will rely on Davis to be "the guy" for the entirety of the season.
Even if the first pick falls into the hands of a different team, Davis will likely be named a starter, and given a primary role in the offense.
Harrison Barnes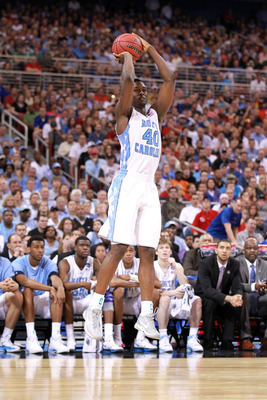 Andy Lyons/Getty Images
The sophomore from UNC could possibly develop into one of the league's best small forwards. Michael Kidd-Gillchrist may be the first small forward selected, but Barnes will be given a larger role in his rookie season.
Barnes is perhaps the most dominant offensive player in this year's draft class. Anthony Davis is a great player, but his defensive talents are what make him so great.
Barnes, on the other hand, can simply take over a game. A team looking for instant scoring may look his way, and he may become the most important player in his offense early on.
His size and athleticism make him one of the most "NBA-ready" prospects, and his high basketball IQ will certainly allow him to take on any role he is given.
His upside is huge—perhaps larger than anyone else in this class. Davis' intangibles may be better, as well as his defense and rebounding, but the player who will make the most noise early on will certainly be Barnes.
Bradley Beal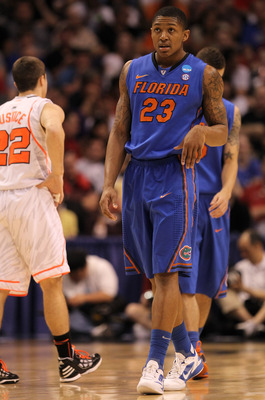 Jamie Squire/Getty Images
Bradley Beal has many strengths and many weaknesses. Fortunately, he knows this, and so does any NBA team looking to add him to their roster.
Beal is the most pure shooter in this year's draft class, and he can fit into any type of offense because of that.
With his shooting ability, he is best suited for a team that struggles to score. While he is not great at creating shots for himself, he certainly can catch and shoot for whatever team he plays for.
One of his likely suitors are the New Orleans Hornets, who may very well lose shooting guard Eric Gordon to free agency. If they do, Beal will be high on their draft boards, as Chad Ford describes Beal as a Gordon-esque type of player.
If he lands with the Hornets, and they do not land Gordon, then he should immediately be named the starting shooting guard. With his well-defined role, other teams may also look to throw him into the fire early on as well.
Jeremy Lamb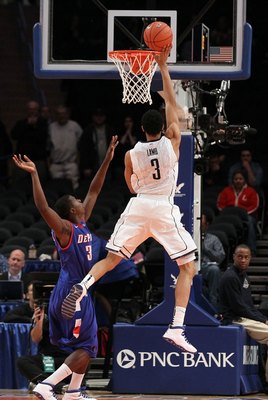 Jim McIsaac/Getty Images
Jeremy Lamb will be thrown into an offense for the same reason as Harrison Barnes—his fantastic scoring ability.
His 17.7 points per game give him the potential to be his future team's leading scorer, and his ability to be clutch at the end of games will allow him to be the "last-shot" guy on whatever team he lands on.
His high basketball IQ and strong work ethic will allow him to learn the offense and his role in it early on.
Currently, NBAdraft.net has Lamb being selected seventh overall to the Golden State Warriors. After parting with Ellis this season, Lamb would be a great addition
He may not be the most-talented player on the list, nor will he have the most successful career, however, whatever team takes him will look to make use of his abilities from the start.
Kendall Marshall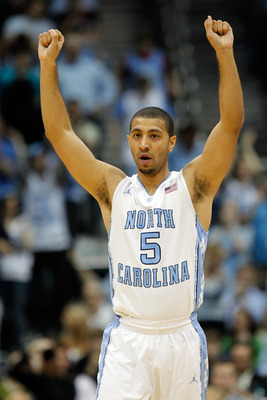 Streeter Lecka/Getty Images
This daft class is deep at every position—other than the point. In the past two years, a point guard was the first selection. This year one won't be taken for a few picks.
Kendall Marshall will be the first point guard taken, and whatever team takes him will be in dire need of a point guard. In a league with so many elite point guards, to take one and pass on other big names in the draft—and trust me there are a lot—would show their need.
The latest Bleacher Report mock draft currently has Marshall falling to Portland. After this year's troubles with Raymond Felton, the Blazers seriously lack a playmaker running the floor.
Marshall gives them just that, and he may be used right from the get-go.
Keep Reading