WWE Rumors: Triple H, Brock Lesnar, CM Punk and Monday's Top WWE News
May 7, 2012

Michael N. Todaro/Getty Images
As we look at where WWE is headed over the next three months prior to SummerSlam, it is scary to think of what is going to become of the star power on Raw and SmackDown in the interim. 
We can speculate all we like about what might be coming for the big summer show, but WWE has to take care of business in the meantime. The company is so lost in every aspect of what to do that it wouldn't be a shock to see another old big-time star come back and wrestle on Over the Limit or one of those other shows that never get any attention. 
John Cena and CM Punk will still be around, but everything else at the top is up in the air. Despite Vince McMahon's decree of business turning around in the next year, he really has no way to deliver that, short of putting Lesnar, The Rock and any other old names he can think of on one show. 
Now that your spirits have been picked up for the day, here are some news and rumors to get you ready for Raw. 
TRIPLE H BREAKS WWE PROTOCOL AND NO-SELLS BROCK LESNAR INJURY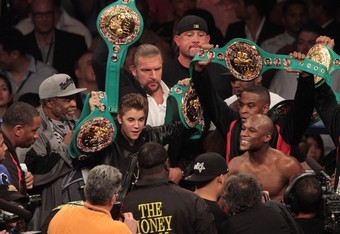 In what can only be described as a mental gaffe—or reality getting in the way of a wrestling angle—Triple H was with Floyd Mayweather this weekend in Las Vegas and had the nerve to no-sell his "broken arm" from last week's Raw. 
Question on Everybody's Mind: Why does Triple H hate WWE now?
Our Take: It's quite clear that his passion for the business is gone after seeing this outrageous stunt. In fact, all things being considered, Vince McMahon should demote him from his role backstage and make him earn his trust again. 
Hype Meter: 5 out of 5 Broken Angles
The fact that people are even talking about this is quite hilarious. Anything that happens on WWE television should be taken as nothing more than an angle for a television show. Kayfabe might be the holy grail to wrestlers from the past, but in today's age, it means nothing. 
Deeper Dive
Looking at Triple H No-Selling His Arm (Wrestling Observer)
---------------------------------------------------------------------
WWE WRESTLERS FEARED CM PUNK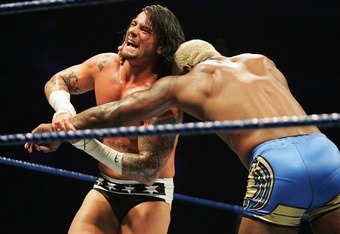 Gaye Gerard/Getty Images
One of the big parts of CM Punk's character is his actual straight-edge lifestyle. It has been incorporated into storylines numerous times, most recently with Chris Jericho trying to make him drink. It turns out WWE performers aren't too keen on that kind of lifestyle. 
Question on Everybody's Mind: Is that why it took Punk so long to get pushed?
Our Take: Between the straight-edge lifestyle and making his name in Ring of Honor, WWE had no desire to push someone like Punk. It took five years of work and a lot of things had to go right, but Punk finally got the push he deserved a long time ago. 
Hype Meter: 4 out of 5 Straight Edge Stars
It is telling when WWE wrestlers can't accept a lifestyle because it doesn't incorporate all of the usual stereotypes associated with this business. Give Punk credit for adhering to his code, because there were surely temptations out there for him to go against it. 
Deeper Dive
Steve Carrier at NoDQ.com reports that Punk's straight-edge image is not just a gimmick.
--------------------------------------------------------------------------------
GOLDUST KICKED OUT OF WWE FOR BEING TOO AWESOME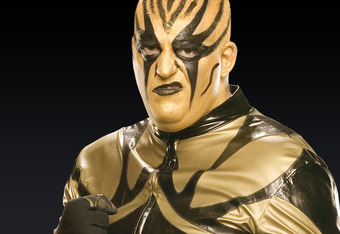 While Goldust has been used sparingly on television, Dustin Runnels' presence behind the scenes in WWE has not gone unnoticed. It turns out he will not keep his post, because the company let him go on Sunday amid rumors of a situation happening at the SmackDown tapings. 
Question on Everybody's Mind: How bad did Goldust have to screw up to get fired?
Our Take: Considering the leeway WWE gives its talent and producers backstage, especially with people Vince McMahon likes, Runnels probably insulted Stephanie McMahon for being bad at her job, or something along those lines. 
Hype Meter: 4 out of 5 Golden Stars
It will be interesting to see what, if anything, comes out about this firing. Runnels has had issues in the past, but he appeared to be getting back on the right track. At the very least, he was no longer causing as many problems as he once did.
Deeper Dive
Wrestle Zone's Matt Boone confirms Goldust's firing and that his profile has been removed from the WWE website.
-------------------------------------------------------------
BOBBY LASHLEY'S CAREER CIRCLING THE DRAIN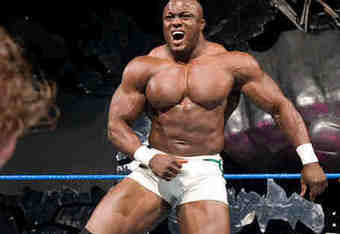 Remember when WWE wanted Bobby Lashley to be the next big thing? In the time since he left the company, he has tried mixed martial arts with little or no success. His latest setback came on Saturday in the Super Fight League, losing to James Thompson. 
Question on Everybody's Mind: Would Lashley entertain going back to WWE?
Our Take: If things keep going the way they are for him in MMA, Lashley might not have much of a choice. He tried TNA for a while, which was a disaster. At least he knows Vince McMahon would give him some semblance of a push because he has the right look for WWE. 
Hype Meter: 3 out of 5 MMA Fighters in Wrestling
Not that it would ever happen, for a lot of reasons, but WWE could attempt to set up an MMA invasion. Just collect a bunch of mixed martial artists to feud with WWE. Of course, given the way the WCW invasion, which was the easiest angle in history, worked out, this invasion would be over before it started. 
Deeper Dive
Matt Boone at Wrestle Zone has the latest on Bobby Lashley's loss.
Check back for more on the WWE as it comes, and check out Bleacher Report's Wrestling Page to get your fill of the WWE. For more WWE talk, check out Ring Rust Radio for all of the hot topics you just can't miss.