9 Expectations for the New Era of Penn State Football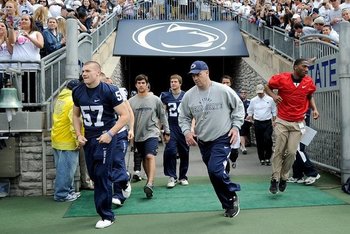 Abby Drey / Centre Daily Times
The new era for Penn State football was coming sooner or later.
The Joe Paterno era was great, whether people like it or not. Penn Staters could live with his image being tainted. It's certainly better than what some say about him, being an enabler.
If Penn State really wants to move on from what happened in the past year, winning will have to be it. If the Nittany Lions really want to shed themselves as being a school decapitated by a scandal, they have to win. It is as simple as that. Shutting the program down is not the solution and losing would further harm the school's image.
Penn State will play football next year. It is part of the healing process. Nittany Lions' fans will have lower expectations next year for many reasons other than the firing and death of Joe Paterno.
Here are some of those expectations for Penn State football in September.
Ticket Sales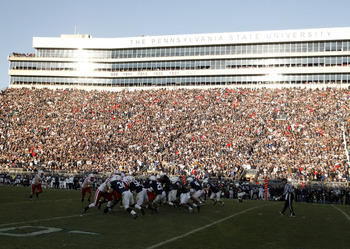 Justin K. Aller/Getty Images
This is an odd way to start out expectations for a football season. However, it is worth noting because lower ticket sales are going to be expected at Penn State football games this season.
Penn State ticket representatives were stationed around Beaver Stadium during the Blue and White game this past April. There were also pieces of paper taped on some of the seats that had season tickets for sale.
All of the circumstances surrounding the program right now have something to do with it. Even prior to the Jerry Sandusky scandal, the numbers at Beaver Stadium were falling way below the stadium's capacity of 107,282.
The fact of that matter is that it will be talked about this season.
New Staff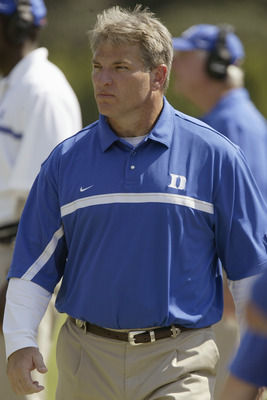 Craig Jones/Getty Images
Bill O'Brien has assembled a staff that he is familiar with. He said in his postgame press conference at the Blue and White Game that it didn't take long to understand his staff.
It's funny, you get on the headset, I haven't coached with Mac (McWhorter) in a long time, but it was just like yesterday. You get on the headset, you know what he's talking about and what he's looking for. The same thing with Ted Roof. It's kind of like riding a bike. That's the best thing about having a staff that you've worked with before.
Not having Tom Bradley on the sidelines will be just as weird as not having Joe Paterno on the sidelines.
Ted Roof is a nice change for Penn State at the defensive coordinator position as far as football is concerned. One thing Roof does particularly well is confuse offenses. It may be a risky system, but it has a high reward if executed well.
Quarterbacks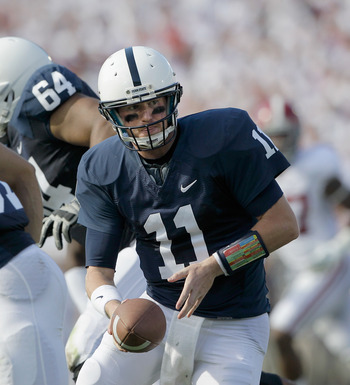 Rob Carr/Getty Images
The Penn State quarterback problem will not go away. It is a cancer and it is hard to find a suitable treatment.
Rob Bolden cannot handle the pressure.
Matt McGloin is an overconfident hothead.
Paul Jones cannot keep his grades up and play well at the same time.
Shane McGregor is a guy whom people know won't ever get to play in a starting role. Strangely enough, McGregor had the best day at the Blue and White Game statistically.
It's probably best to wait until current Penn State commit Christian Hackenberg comes.
Blue and White Game stats (in alphabetical order)
Bolden: 7-of-14, 78 yards, 3 INT
Jones: 6-of-15, 113 yards, 1 TD, 1 INT
McGloin: 6-of-13, 105 yards, 1 TD, 1 INT
McGregor: 4-of-4, 47 yards, 0 TD, 0 INT
Stats provided by Penn State Athletics.
Bill O'Brien will have his work cut out for him. His system works best with an accurate quarterback. He had Tom Brady make his system look almost flawless—though Brady is one of the best quarterbacks to ever play the position. The quartet at Penn State is far from Brady's level.
O'Brien knows he will have to be more patient than an expecting father. Luckily for him, he's done that already.
Silas Redd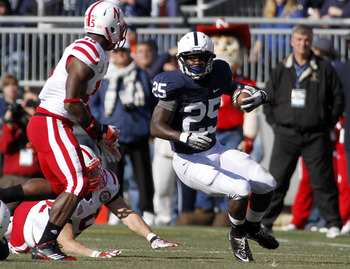 Justin K. Aller/Getty Images
The running back will be a junior for the upcoming season.
The offensive line will be a question next year, so the QBs won't be the only ones facing pressure. Some of the pressure may fall on Redd's shoulders.
Redd can outrun almost anybody on the outside. Former offensive coordinator Galen Hall did not utilize that speed. The only variation in Hall's running plays was having Redd run up the middle or between the center and left or right guard.
If Penn State can mix it up, Redd can run for first downs and keep drives going rather than run twice in a series and have a third-and-medium distance.
Regardless of how Redd is used, fans expect him to be the No. 1 guy who can run for more than 1,000 yards.
Stats via cfbstats.com
Freshman (2010) as backup to Evan Royster: 77 attempts, 437 yards, 2 TDs
Sophomore (2011): 244 attempts, 1,244 yards, 7 TDs
Linebacker U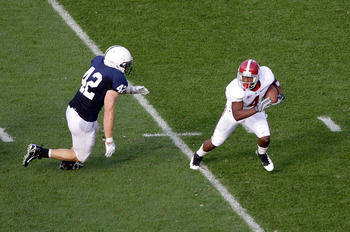 Rob Carr/Getty Images
Say what you want about Jerry Sandusky and the "Linebacker U" name, but when it comes to playing football, the name will be very relevant during the season.
Gerald Hodges and Mike Mauti will be the two guys to watch out for. Hodges plays very well in coverage and nobody reads the play better than anyone on the Nittany Lion defense. Mauti can also tackle anybody in space.
Hodges is coming off the best year of his career, and if Mauti can stay healthy, he will be a Butkus contender.
The pair will be the ones that lead the defense. They will be the source of energy the defense needs.
First Four Games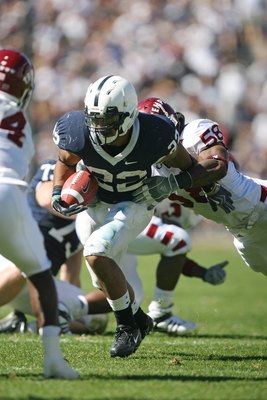 Will Penn State beat Temple again?
Hunter Martin/Getty Images
Penn State will play four games before playing their first Big Ten opponent and open the season on Sept. 1 against the Ohio Bobcats.
Remaining games before conference play:
Sept. 8 @Virginia
Sept. 15 vs. Navy
Sept. 22 vs. Temple
It would not be surprising to see Penn State wind up 2-2 in the first four games. However, the defense is simply too good to let that happen. A reasonable expectation is 3-1.
Starting the season 4-0 would be great.
Because each of the first four opponents are solid teams, and regardless of the record, the coaching staff will have a pretty good idea of what kind of football team they have.
Big Ten Schedule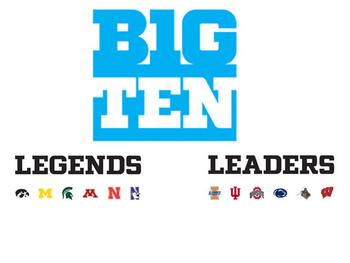 Photo via DTownSportsTalk.com
The Big Ten is a real unknown right now. Penn State fans don't really know what to expect for the Big Ten season.
Ohio State has a new coach but it is Urban Meyer. The Buckeyes are going to be tough to contend with.
The Wisconsin Badgers are coming off a second straight loss in the Rose Bowl and will be looking for their third straight trip to Pasadena.
Michigan State has quickly become a contender for the Big Ten Title.
Penn State fans will be happy if the Nittany Lions are close .500 in the Big Ten this season given the fact that it is a tough schedule. Fans are expecting a rebuilding year in 2012.
Bowl Game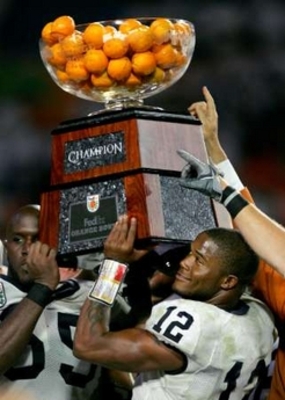 Photo via NittanyWhiteOut.com
The Nittany Lions have gone to a bowl game for the last eight seasons. The question remains: Will Penn State make it to a bowl game this season?
Penn State fans are not expecting anything great next season. It's hard to predict where the Nittany Lions will be next year. What can be predicted is that there will be some major growing pains. Bill O'Brien's system is completely different from the old one. It is change for the better, but it may not look it early on.
If Penn State makes it to a bowl game at all, Nittany Lion fans will be happy. An ideal record for 2012 would be 8-4.
Building for the Future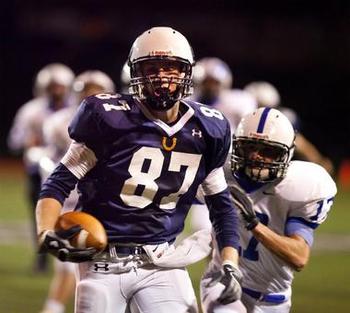 Paul Chaplin / The Patriot News
Penn State is building for the future. Bill O'Brien may need all five years of his current contract to build something worthy of an extension. He may not have the talent to fully implement his offensive system just yet.
The Nittany Lions have been hot on the recruiting trail, picking up big-name recruits, including top-rated tight end Adam Breneman and quarterback Christian Hackenberg.
Retaining defensive line coach Larry Johnson and linebackers coach Ron Vanderlinden from the previous coaching staff has already paid dividends for Penn State's recruiting.
For the complete list of Penn State's current commitment list for the class of 2013, visit Blue and White Illustrated.
Keep Reading

Penn State Football: Like this team?