WWE Power Rankings: Counting Down the Company's Top 15 Superstars (May 7)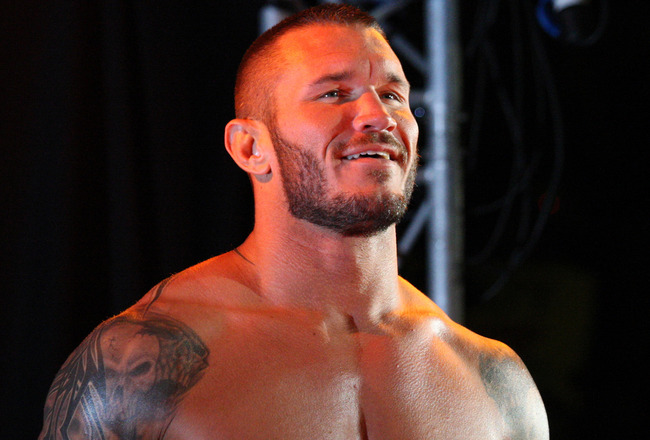 Gallo Images/Getty Images
We just witnessed yet another wild week for the WWE.
After a great Extreme Rules pay-per-view, it didn't take the company much time to move right ahead and start building toward Over the Limit, which is just 13 days away.
Three matches for the show have already been announced, including the Internet wrestling fan's dream match of CM Punk vs. Daniel Bryan for the WWE Championship.
For guys like Punk and Bryan, things are looking up as we inch closer toward Over the Limit. But for plenty of others, their stock continues to go down.
Let's take a look at who's doing what with this week's WWE Power Rankings.
Note: These rankings reflect what happened on last week's episodes of both Raw and SmackDown.
15. Kofi Kingston and R-Truth (Last Week: Unranked)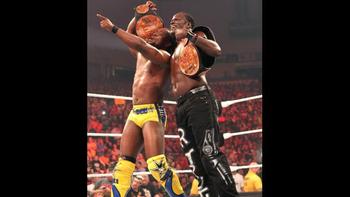 Photo courtesy of WWE.com
Eight days ago, R-Truth and Kofi Kingston were just two mid-carders with nothing to do.
But today, they can call themselves the WWE Tag Team Champions.
Kingston and Truth reunited on last week's Raw to win the tag team titles from Epico and Primo, and they then headed to SmackDown, where they picked up a relatively easy victory over Hunico and Camacho.
Not a bad week whatsoever for Truth and Kingston, who I hope are igniting a bit of a tag team revolution in the WWE.
If not, then, hey, at least they've got something to do other than job.
14. Cody Rhodes (Last Week: 11)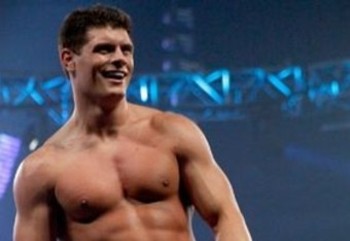 Photo courtesy of WWE.com
Cody Rhodes may have regained his Intercontinental Championship at Extreme Rules, but it was all downhill from there.
He made no appearance on Raw, and then, he was nailed with the Weapon of Mass Destruction by The Big Show and pinned in tag team team action on SmackDown.
For what seems like the 15th time in the last month, Rhodes wound up losing, and this time, it was once again to Big Show.
I'm not sure who is primarily responsible for booking Rhodes lately or his feud with Big Show, but whoever it is needs to have his head examined.
Rhodes has looked really bad at times as of late.
13. Kane (Last Week: 9)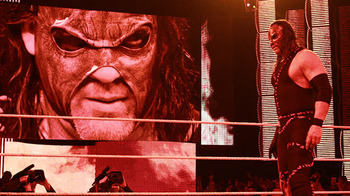 Photo courtesy of WWE.com
I'm sure Kane isn't thrilled with how last week turned out for him.
It started off bad when he put on a horrific match with The Great Khali in the Beat the Clock Challenge...and failed to beat the clock.
Then, it continued when Kane and Cody Rhodes lost to Big Show and Randy Orton in tag team action on Friday's SmackDown.
The Big Red Monster, huh?
He certainly looked a lot more like just another guy to me.
12. Layla (Last Week: 14)
Photo courtesy of WWE.com
Layla is back, and she's instantly become the face of the Divas division.
After returning and winning the Divas Championship at Extreme Rules, she successfully defended it in a Triple Threat match (if you can call it that) on Raw and then quickly defeated Natalya on SmackDown.
The crowd reactions for Layla have been lukewarm at best, but she's looked solid since her return and has gotten three big victories in just eight days.
What's next for Layla? We can only hope it involves Kharma and/or Beth Phoenix.
Until then, though, it looks like Layla is going to dominate the Divas division in the WWE.
11. Brodus Clay (Last Week: 13)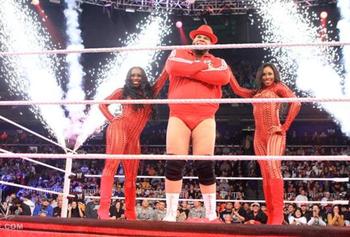 Photo courtesy of WWE.com
The Brodus Clay squash-fest continues to roll on.
On Monday's Raw, the WWE apparently decided that we haven't seen enough of these matches from Clay and had him squash JTG, and then on Friday's SmackDown, he did the same to Jack Swagger, who walked away mid-match and gave Clay the countout victory.
Personally, I've seen way too many of these squashes and want them to stop immediately.
But Clay? Well, these squashes are making him look unstoppable, which is a pretty good sign for "The Funkasaurus."
10. Ryback (Last Week: 12)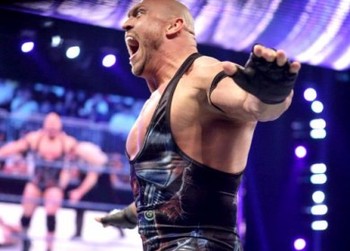 Photo courtesy of WWE.com
Speaking of squashes, we got yet another one from Ryback last week.
Since returning from injury on the post-WrestleMania SmackDown, that's literally all he's done, but last week's squash of Derrick Bateman was the first time he's squashed someone under WWE contract.
I'm sure you could tell from the last slide that I'm not a big fan of anyone squashing jobbers, but if the WWE wants to establish Ryback as an unbeatable monster, I guess they seem to be accomplishing that.
Still, the "Goldberg" chants probably aren't going to do Ryback any favors in the long run.
9. John Cena (Last Week: 6)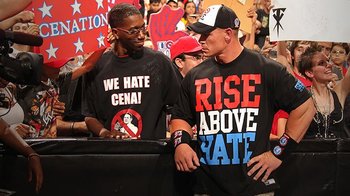 Photo courtesy of WWE.com
These have been tough times for John Cena.
Although he got the victory over Brock Lesnar at Extreme Rules, he didn't exactly have a big celebration on Monday's Raw.
Instead, he came out into the arena with a sling on after "injuring" his arm and suffered a brutal beatdown at the hands of Sakamato, Lord Tensai and John Laurinaitis.
Laurinaitis has made it pretty clear that he's now targeting Cena, who he will face at Over the Limit, and the odds will likely be against Cena (stop me if you've heard that before) because Laurinaitis should have both Tensai and Sakamato in his corner.
With an injured arm and a heel boss trying to make his life miserable, things have certainly been better for the face of the WWE.
8. Daniel Bryan (Last Week: 10)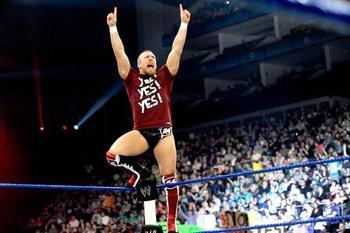 Photo courtesy of WWE.com
It was kind of an up-and-down week for Daniel Bryan.
Bryan's week ended on a sour note when he failed to regain the World Heavyweight Championship from Sheamus, but earlier in the week on Raw, he became the No. 1 contender for CM Punk's WWE Championship when he won the Beat the Clock Challenge.
On one hand, he didn't win back the World title, but on the other hand, he became the No. 1 contender for the WWE's most prestigious championship and set up a dream match with Punk.
Although Bryan's pursuit of Sheamus may not have had a happy ending, Bryan is headed to Over the Limit to battle for the WWE Championship.
That's a pretty favorable position to be in just one month after losing the WWE's other World title.
7. Alberto Del Rio (Last Week: 8)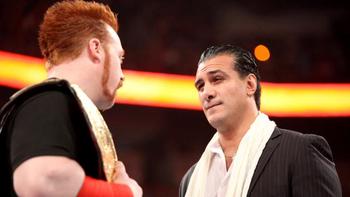 Photo courtesy of WWE.com
Alberto Del Rio didn't have a match last week, and thus, resorted to interfering in the two matches between Daniel Bryan and Sheamus on Smackdown.
ADR didn't exactly accomplish what he had set out to do, however, and when SmackDown went off the air, he certainly wasn't looking particularly strong.
Still, now that Bryan is out of the picture, Del Rio will finally receive his World Heavyweight title shot against Sheamus at Over the Limit.
ADR hasn't competed much in 2012, but his first major angle will be as the No. 1 contender for the World Heavyweight Championship.
Not a bad spot for Del Rio to be in. Not bad at all.
6. Brock Lesnar (Last Week: 7)
Photo courtesy of WWE.com
There's no telling what's going on with Brock Lesnar storyline-wise, because it's believed that the fact that he's only scheduled to work a limited number of dates could mean that he'll be off of TV for a while.
If that is indeed the case, though, then at least he went out with a bang.
The WWE did a great job of establishing Lesnar as even more of a monster on Monday's Raw when he brawled with Triple H and ended up breaking the WWE COO's arm, seemingly setting up a future feud between the two in the process.
Like I said, I'm not sure what will happen with Lesnar in the not-so-distant future, but even if he's gone for a month or more, he looked like a legitimate beast last week.
He should return with a ton of momentum, whenever that may be.
5. The Big Show (Last Week: 5)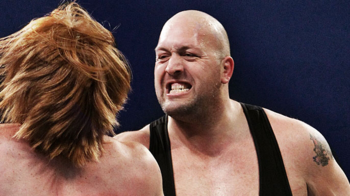 Photo courtesy of WWE.com
In true WWE fashion, the creative team protected Big Show by having him lose via countout to Chris Jericho in the Beat the Clock Challenge on Monday's Raw.
Of course, there was no way that the WWE would have Big Show lose twice in one week, so on Friday's SmackDown, they had him pin Cody Rhodes in tag team action after nailing him with the WMD.
Ugh. I'm getting really sick of the booking of the Big Show.
I'm sure he isn't, though, because he just gets to bury other wrestlers (usually Rhodes) just about every week.
4. Chris Jericho (Last Week: 3)
Photo courtesy of WWE.com
I'm not really sure what to think about what's going on with Chris Jericho.
After losing again to CM Punk at Extreme Rules, he had a chance to regain his spot as No. 1 contender in the Beat the Clock Challenge on Monday's Raw, but he was unsuccessful in his attempt.
So, where does that leave Y2J now?
A part of me still thinks that Jericho is going to somehow remain involved with Punk, but as of right now, he's kind of stuck in no-man's land.
Let's see if that changes on tonight's Raw.
3. Randy Orton (Last Week: 4)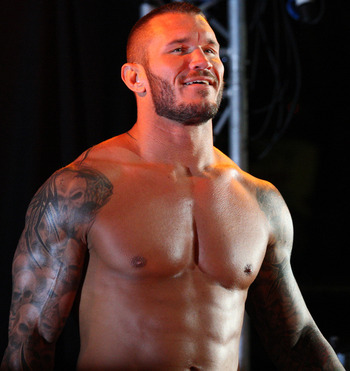 Gallo Images/Getty Images
It feels like Randy Orton is finally being booked like a top star again.
After beating Kane at Extreme Rules, he followed that up with a quick and easy victory over Jack Swagger on Monday's Raw and a tag team win over Cody Rhodes and Kane on Friday's Smackdown.
Hopefully for our and Orton's sakes, his feud with Kane is over. But if, for some reason, the WWE extends this rivalry, at least Orton is looking strong.
He had a very good week last week and looks poised to step up into World title contention within the next few months.
But with Sheamus holding the World Heavyweight Championship and CM Punk as WWE Champion, Orton may have to wait a big longer than expected.
2. CM Punk (Last Week: 1)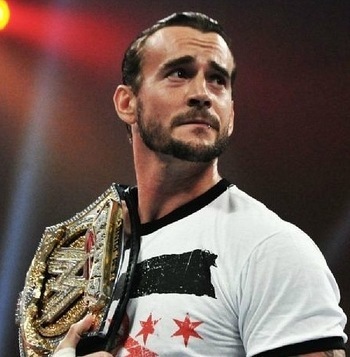 Photo courtesy of WWE.com
Last week may have been the most uneventful week of CM Punk's WWE Championship run.
Perhaps because he may have been given the day "off" after his grueling Extreme Rules match, all we got out of Punk was a short on-stage appearance in which he applauded Daniel Bryan for becoming his new No. 1 contender.
I have no problem with Punk getting a break from in-ring action (he definitely deserves it), but it's hard to hang on to your top spot in these rankings without cutting a promo or wrestling a match.
Punk's WWE Championship reign has now lasted more than half a year, though, so props to him on that.
He's still at the top of the WWE, as he should be.
1. Sheamus (Last Week: 2)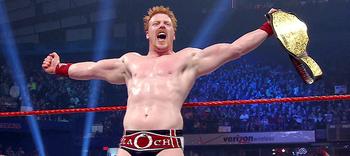 Photo courtesy of WWE.com
I think it's safe to say that Sheamus is one of the WWE's biggest baby faces, because he certainly gets booked like one.
Clean losses are rare for The Great White, and as we saw on Friday's SmackDown, it's going to take a lot to make this man lose.
He won not one, but two matches on SmackDown despite outside interference from Alberto Del Rio and Ricardo Rodriguez, and he can still call himself the World Heavyweight Champion.
I've heard a lot of complaints about how strongly Sheamus has been booked lately, but I think that's going to continue as his World title reign goes on.
Some of us may not like it, but Sheamus? I'm sure he's loving it.
Drake Oz is the WWE Lead Writer for Bleacher Report. You can follow him on Twitter and ask him any wrestling-related questions (to be answered in the B/R Mailbag) on Formspring.
Keep Reading