WWE's MC Report: The Rock Needs to Be Inducted into the 2013 Hall of Fame
May 6, 2012

"Let it be"—The Beatles
For over the past decade, one of WrestleMania's most cherished traditions has been the WWE Hall of Fame ceremony. Before the big event, fans and superstars gather around to honor the legends of the past and their contributions. And this is rightfully so, for without our legends, none of us would be where we are now.
So why does one of the biggest legends and his contributions get shunned with constant reluctance to accept the fact that he has moved on from a full-time wrestling career?
This year, WWE inducted Edge into the Hall of Fame. Quite frankly, I didn't pay much attention to this because I felt that it wasn't Edge's time yet.
Let me get to the point: The Rock should have been inducted this year in his hometown no less. Edge could've waited next year. Hell, to me he should have waited next year.
Now I know this point gets constantly bombarded with "The Rock is still wrestling! The Rock isn't finished! WWE still wants The Rock back!"
Stop it. The Rock is done as a full-time wrestler and has been for eight years now. And we know it. It's just that we don't want to accept it.
There cannot be enough said on the impact and legacy of The Rock. He transcended wrestling and sports entertainment. He has been one of the few, if not only, wrestlers to cross over to the mainstream successfully. He is one of the few wrestlers whose star shines as bright now as it did 10 years ago. When The Rock enters the arena, all fans, both young and old, know who the hell he is.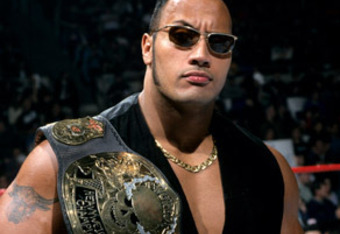 But this will not be an article that is devoted solely to worshiping The Great One, although there should be plenty.
Rather, I am addressing the hypocrisy from all members of the wrestling community. This includes both fans and wrestlers alike.
For one, there is the argument that it is too soon to induct Rock. Really? Was it too soon to induct Stone Cold Steve Austin, whose prime was at the exact same time as Rock's? Was it too soon to induct Edge? He had just retired last year.
The argument that it is too soon to induct Rock is null and void when our favorite Attitude Era stars are starting to take their place into the Hall of Fame in the past few years. It is only logical and fair that Rock should be next.
But then there are those who say that The Rock is still wrestling and isn't ready yet. This point quite frankly infuriates me the most.
It says, for one, that we are damn near adamant on denying the fact that wrestling isn't The Rock's full-time job anymore. He works on a legend-contract status basis. He doesn't not appear on programming regularly, and he probably won't ever again.
Wrestlers such as CM Punk and John Cena, as well as the "sell out" criticizers, have constantly called Rock out on this. But no one said a damn thing when the likes of Hogan, Jericho and Austin left, returned and then left again. Hell, Austin even sells a t-shirt that says "Arrive. Raise Hell. Leave."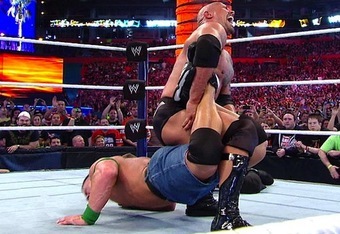 And just because he wrestles when he does come back, does not mean that all of a sudden, they should automatically rule him out of the Hall of Fame. Last time I checked, there were writers on here who said that Austin should return to wrestle a full match with CM Punk. So if he does that, does WWE have to yank him out of the Hall of Fame because he would be wrestling again?
The Rock retired from being a full-time wrestler eight years ago and didn't even wrestle or set foot in a WWE ring again until last year. It's safe to say he's done with wrestling as a main profession like Austin and Shawn Michaels are.
Since The Rock is my all-time favorite wrestler, I have no problem admitting that part of this article derives from the "Team Bring It" within me.
But that aside, I am getting so sick and tired of people crapping, undermining and not appreciating more what The Rock did for the company. There still seems to be this reluctance to give this man his fair due and even take away from him because he had the guts to explore bigger goals in his life.
The Rock was the first ever seven-time WWE champion. He was one of the few minorities to make a long-lasting impact in this industry without being hampered by idiotic stereotypes. He was one of the biggest reasons why the outside world gave a damn about a "fake" sport. And he's the one who the company depended on in order to pull in huge money at WrestleMania. That says a lot about a "sell out" who was supposed to be eight years past his prime.
Put The Rock in the Hall of Fame next year, or in the words of John Cena haters, "I Riot."
You can follow me at @ItsSocrates. Also check out my other articles.