NHL Trade/Free Agent Speculation: 50 Players Who Will Change Teams This Summer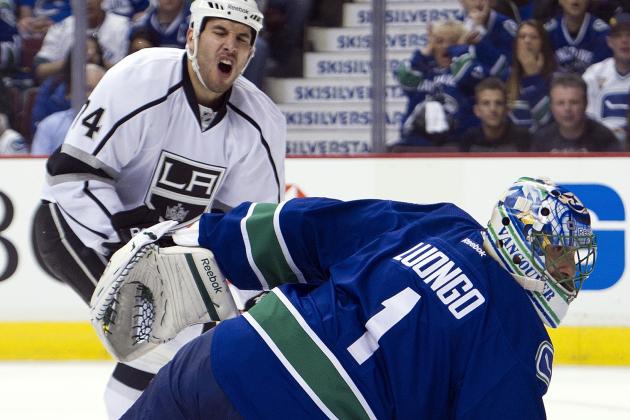 Rich Lam/Getty Images

Roberto Luongo of the Vancouver Canucks just had two of the worst possible playoff series a goalie can have back-to-back. After an off-and-on 2011 Stanley Cup finals, Luongo lost his starting job in the first round this season to Cory Schneider.
Schneider played better than Luongo and may be the long-term solution in Vancouver. Luongo is one of the most notable names who could be on the move this summer. Plenty others can change teams also.
Begin Slideshow

»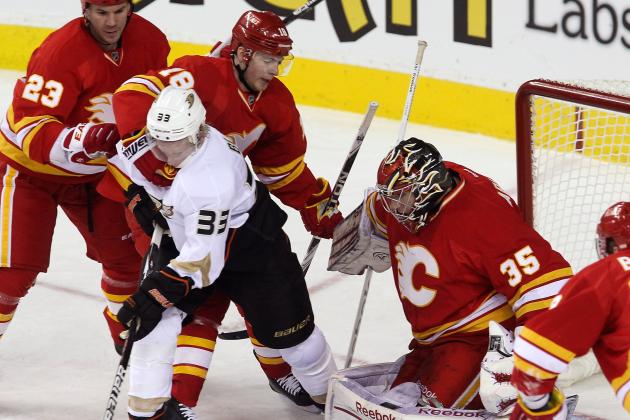 Mike Ridewood/Getty Images

The aging Anaheim forward made $4 million this season. With the Ducks missing the playoffs, keeping an expensive veteran might not be the best option. Blake is an unrestricted free agent.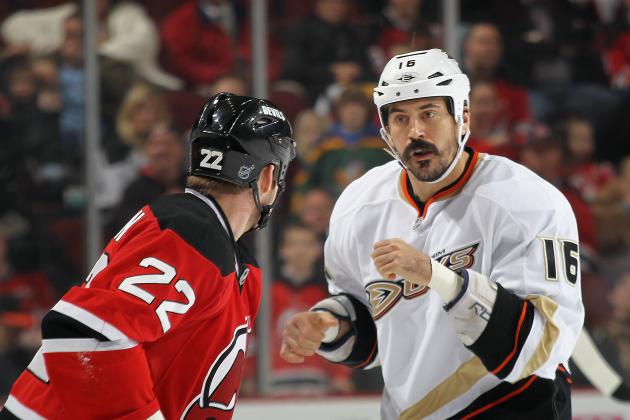 Bruce Bennett/Getty Images

Fighting went down this season, so the Ducks' heavyweight enforcer was frequently a healthy scratch late in the season. The fan-favorite could definitely find a spot with another team, or at least in the AHL.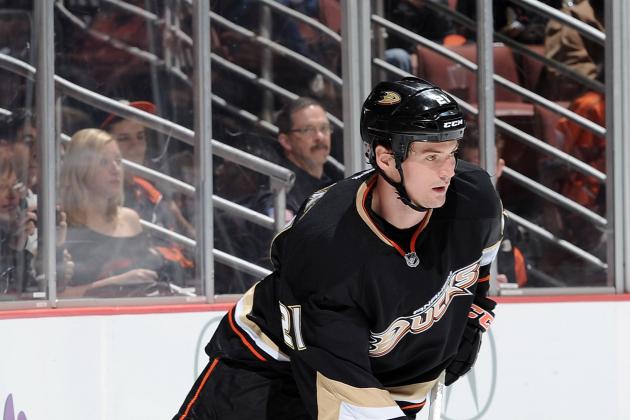 Harry How/Getty Images


Brookbank is the only Anaheim defenseman without a contract after this summer.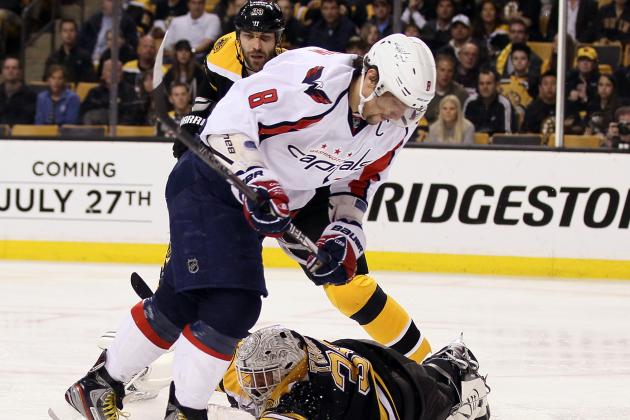 Elsa/Getty Images

It might be time for the Bruins to try getting something for Thomas.
Thomas is starting to show his age (he let in a number of questionable goals as Boston was eliminated by Washington in the first round), plus they will need to re-sign Tuukka Rask this summer, their future in net.
The Bruins are better off trading him now than letting him fade away into a backup role and get nothing for what is currently a very valuable trade asset.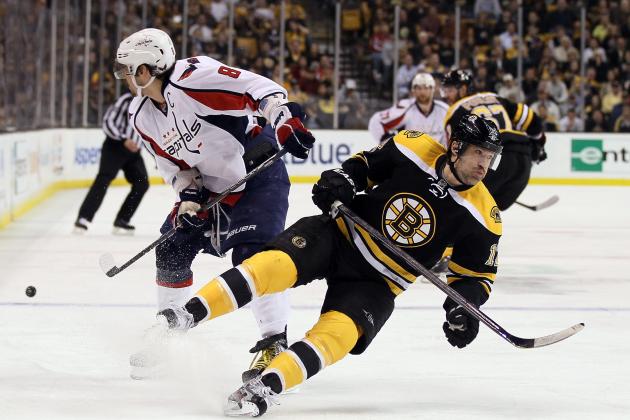 Elsa/Getty Images

The 39-year-old was likely just a rental for the Bruins; he is a free agent this summer.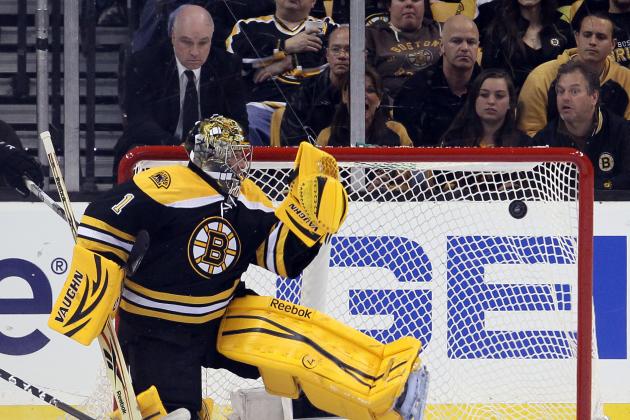 Elsa/Getty Images

Turco was used as an emergency-type backup when Tuukka Rask was injured late in the season. That is likely all he'll do for Boston in his career.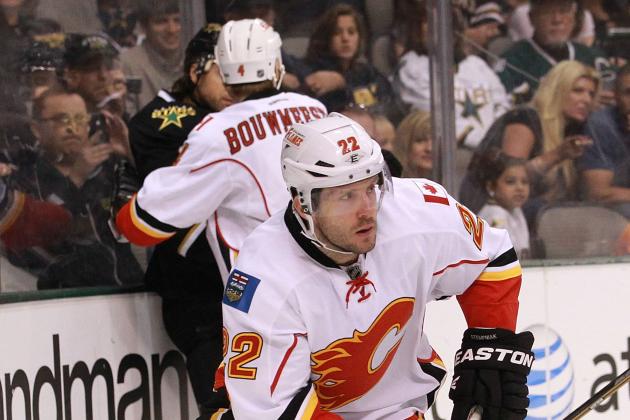 Ronald Martinez/Getty Images

Stempniak said of this upcoming offseason, "It's exciting...It's one of the few times you can sort of pick where you want to go."
The Flames have a lot of upcoming free agents (notables Olli Jokinen and Cory Sarich). Some are sure to be on different teams.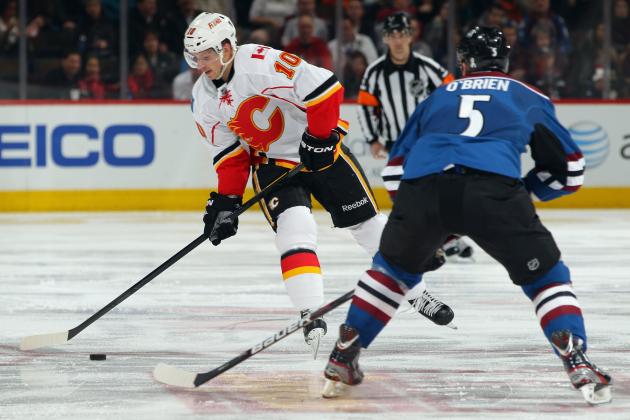 Doug Pensinger/Getty Images

Comeau's production went down from 46 points in 2010-11 to 15 points in 2011-12 despite playing just three fewer games. That's not exactly a reason for Calgary to submit a qualifying offer to the restricted free agent.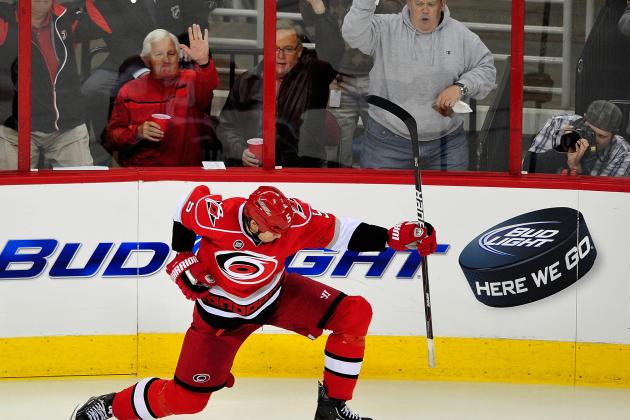 Grant Halverson/Getty Images

While the Hurricanes re-signed Tuomo Ruutu and Tim Gleason during the season, they did not do the same with upcoming free-agent defensemen Bryan Allen and Jaroslav Spacek.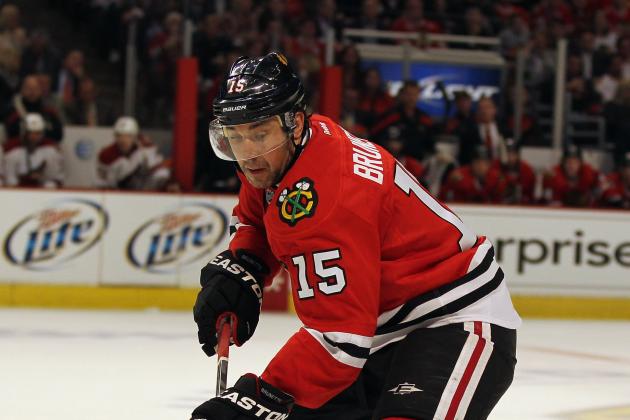 Jonathan Daniel/Getty Images

Brunette's 27 points this season are not much of a reason for Chicago to re-sign the 38-year-old winger.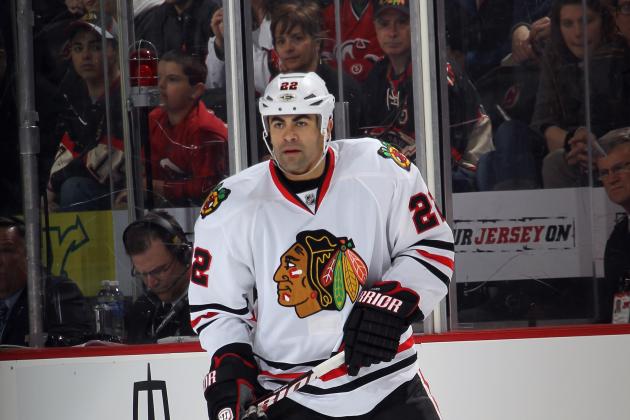 Bruce Bennett/Getty Images

Scratched in Chicago's final three playoff games, the 37-year-old free agent may need another team next season.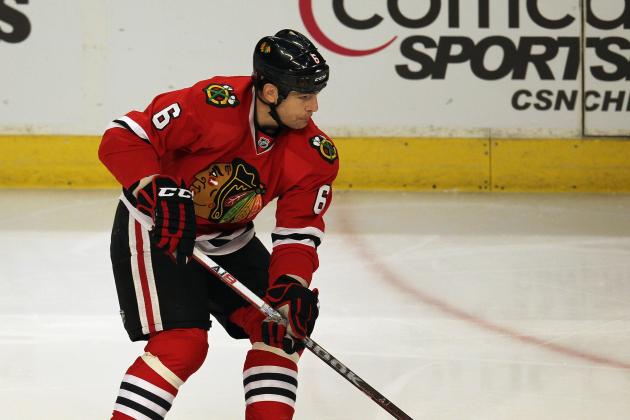 Jonathan Daniel/Getty Images

Like Mayers, the 40-year-old defenseman was not used much in the playoffs. If O'Donnell only found playing time in two playoff games after being scratched frequently in the regular season (he played 51 games), he may be looking for another team through free agency.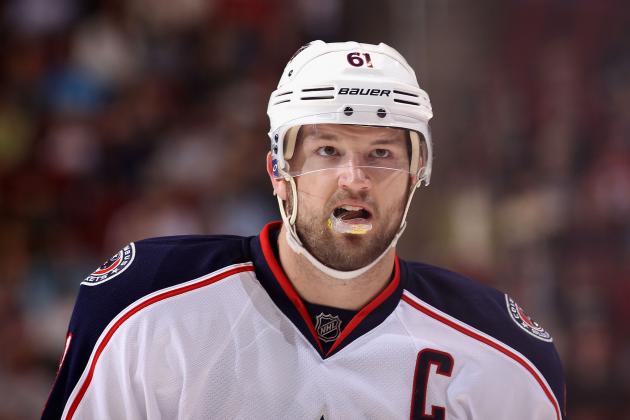 Christian Petersen/Getty Images

Nash was involved in numerous movement discussions at the trade deadline, though no deal was worked out. Look for Columbus to work out a deal with more time this summer.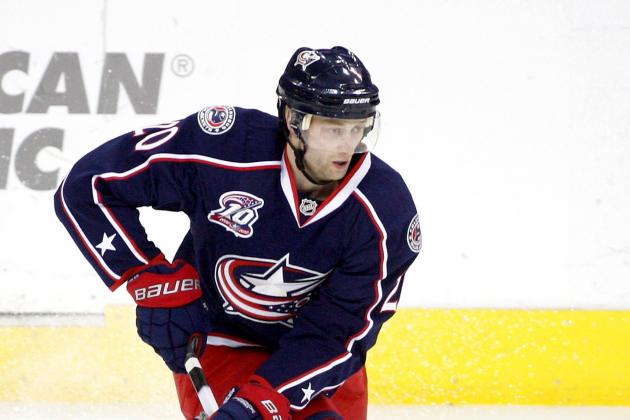 John Grieshop/Getty Images

The 33-year-old battled injury troubles over the past two seasons. Does Columbus stick with him, or is he not in their plan for the future?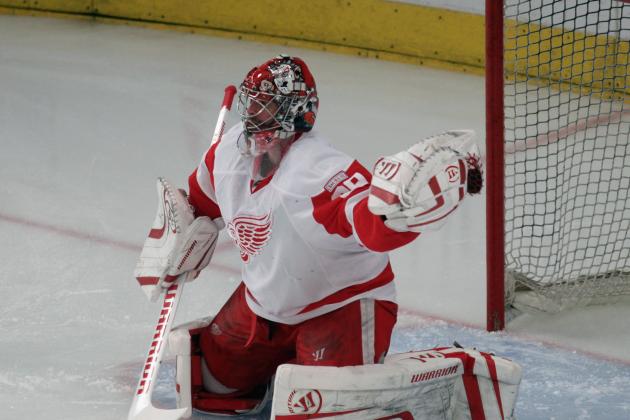 Bruce Bennett/Getty Images

Conklin lost his job as a backup to Joey MacDonald this season. Do not expect him to be playing for Detroit next year.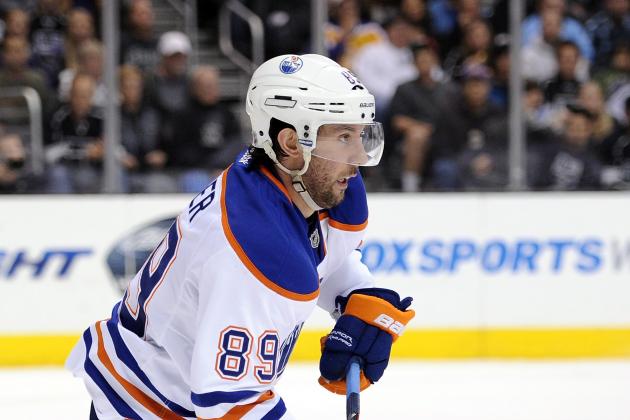 Harry How/Getty Images

If Edmonton selects Nail Yakupov with their first overall choice in the NHL Draft, the team will need to do something to address an overloaded offense along with an unimpressive defense. Trading Gagner could bring a useful return on defense.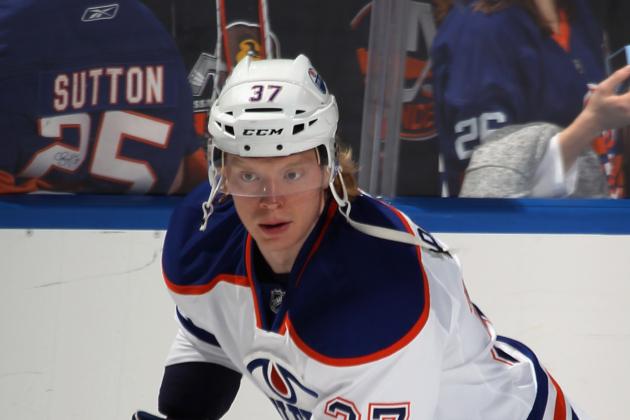 Bruce Bennett/Getty Images

Petrell did little to impress in his first NHL season, totaling nine points as a minus-10 player over 60 games. He is a free agent and Edmonton has little reason to keep the 28-year-old beyond what is sure to be a low asking price.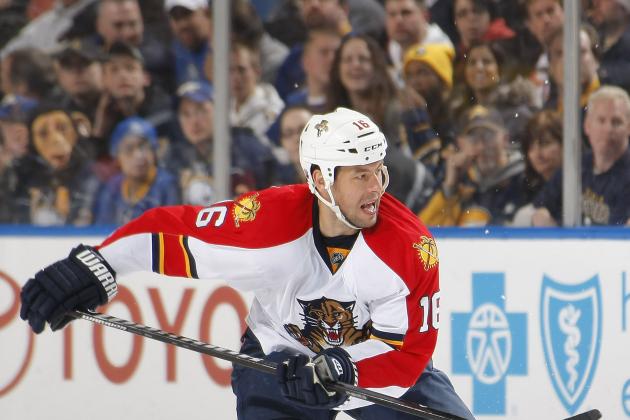 Dave Sandford/Getty Images

Sturm's five points in 42 games is hardly a reason for the Panthers to keep the free-agent forward.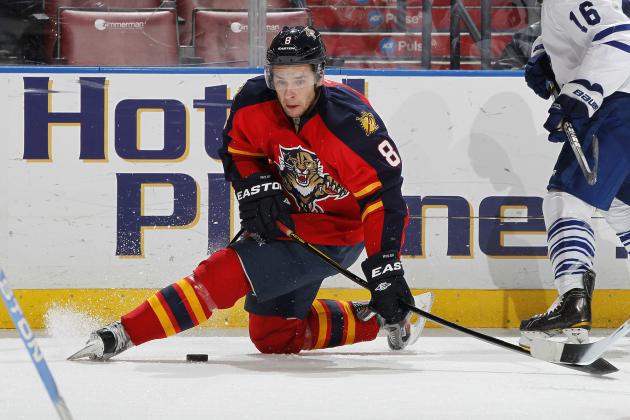 Joel Auerbach/Getty Images

The Panthers took on Wolski and his $3.8 million cap hit from the Rangers this season in a trade, only to have him be a healthy scratch in five playoff games. Don't expect the restricted free agent to receive a qualifying offer from the Panthers.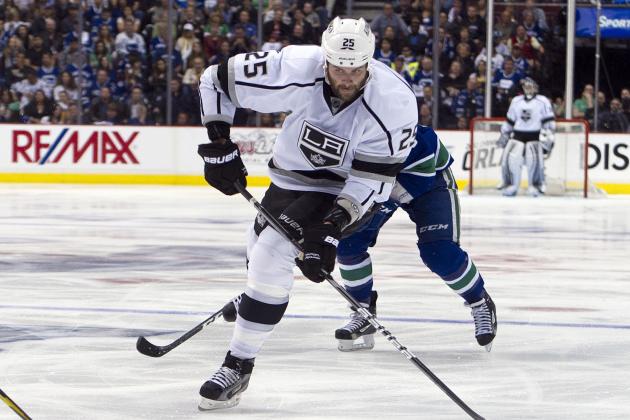 Rich Lam/Getty Images

Penner had a rough regular season that might make Los Angeles wary of re-signing the forward who took up $4.25 million in cap space this year.
Dave Sandford/Getty Images

With starting goalie Jonathan Quick displaying Conn Smythe-caliber goaltending that is leading the Kings through the playoffs, it is more and more certain that Bernier is not needed in Los Angeles.
Bernier's contract expires after next season. Though he would be a restricted free agent, it makes no sense for the Kings to keep him if they have Quick. Bernier is too talented to stay as a backup.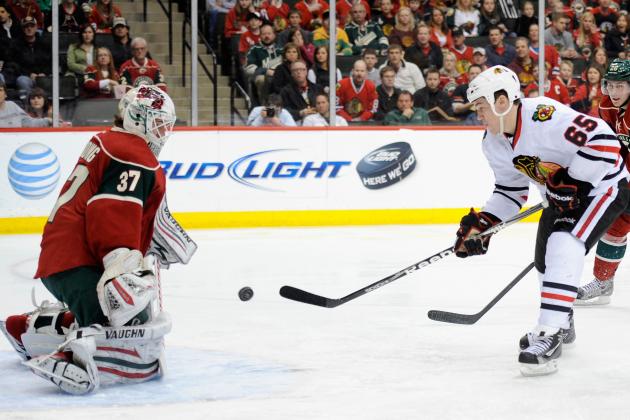 Hannah Foslien/Getty Images

Minnesota's backup goaltender should have offers coming his way this summer. Harding has never played more than 34 games in an NHL season. With more playing time, he could prove to be a quality starter.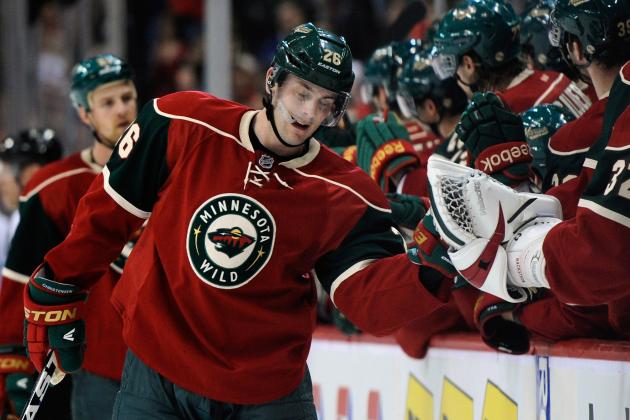 Hannah Foslien/Getty Images
Erik Christensen
These unrestricted free agents combined this season for a total of 142 games played, but just 19 points and an awful minus-36.
The Wild probably are not going to be jumping on the opportunity to re-sign any of them.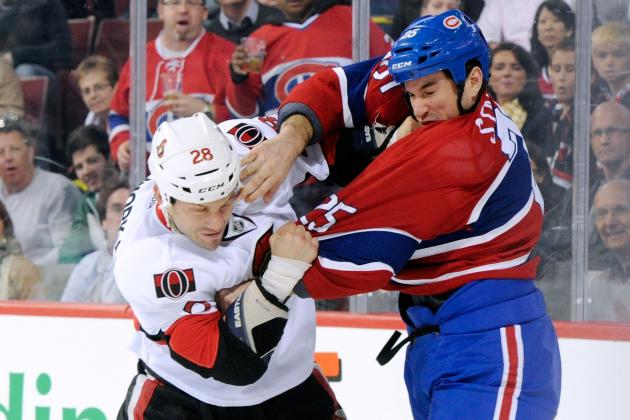 Richard Wolowicz/Getty Images

Staubitz brought Montreal some much-needed toughness this season. However, knowing the Canadiens' recent history of refusing to maintain any grit on the roster, it would not be a surprise to see Staubitz go to another team.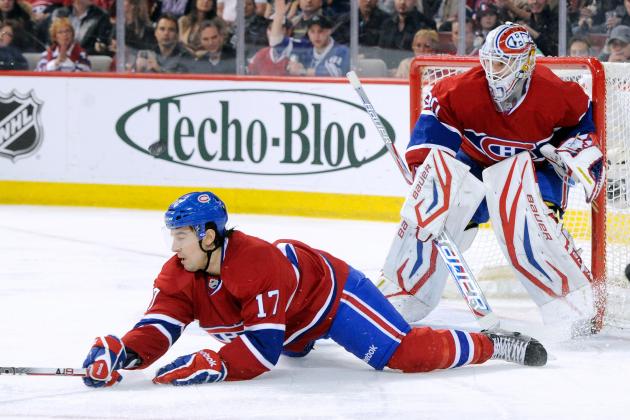 Richard Wolowicz/Getty Images

Montreal has more defensive depth than they need. Unrestricted free agent Campoli might be better off finding a spot with some other team.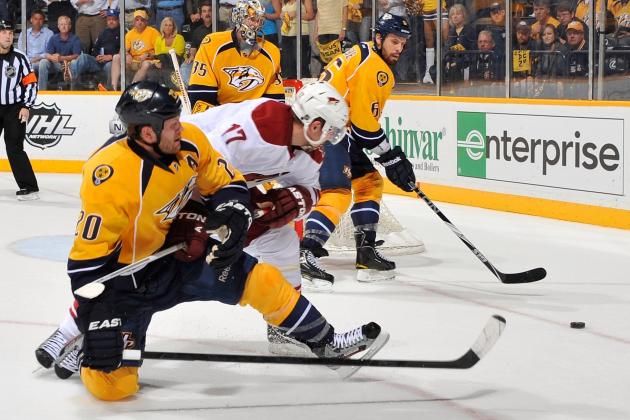 Frederick Breedon/Getty Images

The best available unrestricted free-agent defenseman is sure to draw a contract offer larger than what Nashville can compete with.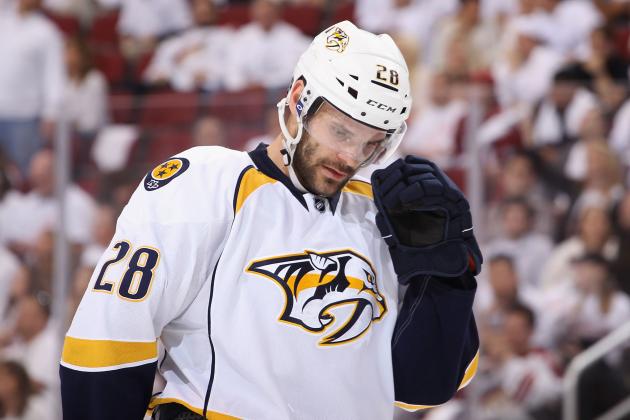 Christian Petersen/Getty Images

Nashville general manager David Poile made some key in-season trades by picking up Andrei Kostitsyn, Paul Gaustad and Hal Gill.
The problem is, they're all unrestricted free agents, and keeping all three of them is not likely. Nashville has bigger priorities to look at this summer with Shea Weber and Ryan Suter's expiring contracts.
Do the Predators keep Radulov? He is a talented player, but he's occasionally lazy on the ice and irresponsible off the ice.
Radulov's performance in the playoffs was torn apart by NBC analyst Keith Jones, while the Predators suspended him for a playoff game (along with Andrei Kostitsyn) for missing a curfew.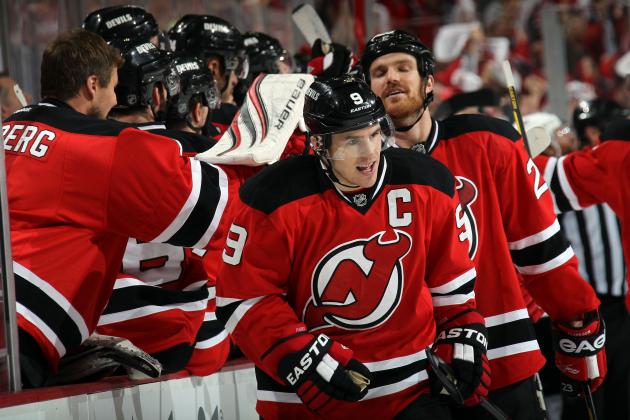 Bruce Bennett/Getty Images

The best forward among this summer's unrestricted free agents, Parise might be too much for the Devils to afford. The team was reported to be millions of dollars in debt earlier this season.
Even if New Jersey is willing to pay top dollar to keep their captain, there's no telling how much another team could be willing to spend.
Bruce Bennett/Getty Images

No team needs two heavyweight enforcers in today's NHL, because not enough teams have the proper protection for their teammates.
With Eric Boulton signed for another year, Janssen may not be able to re-sign with New Jersey this summer.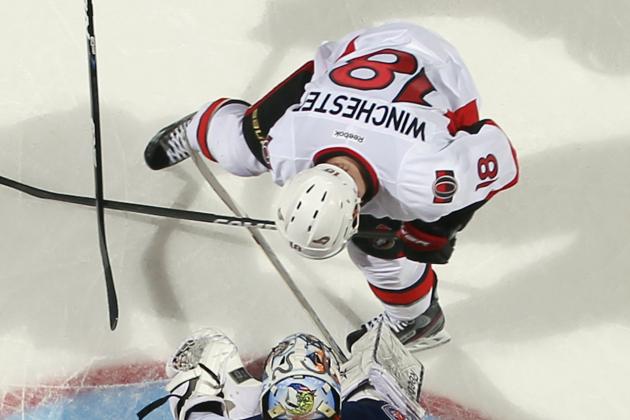 Bruce Bennett/Getty Images

Rick DiPietro is signed for another decade or so, plus the Islanders gave Evgeni Nabokov an extension.
Christopher Pasatieri/Getty Images

The mammoth Scott was picked up from Chicago at the trade deadline, but he's barely been used by the Rangers. He will be a free agent this summer and is better off signing elsewhere.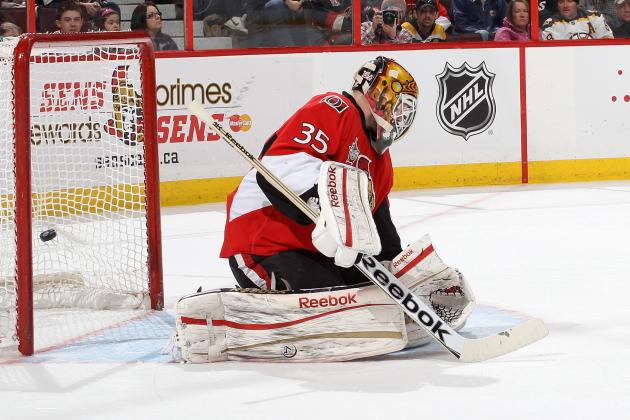 Jana Chytilova/Freestyle Photo/Getty Images

The Ottawa goaltender has no spot in a franchise that starts Craig Anderson, has Ben Bishop as a backup and Robin Lehner available in the minors.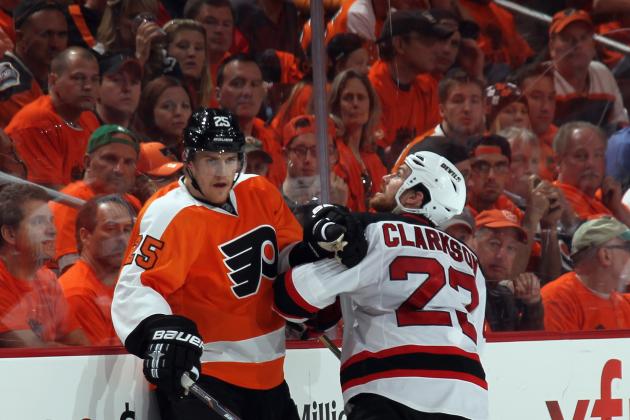 Bruce Bennett/Getty Images

The Flyers signed two defenseman this season to contract extensions. Matt Carle was not one of them. Carle could be the second-most sought-after defenseman on the free-agent market behind Ryan Suter.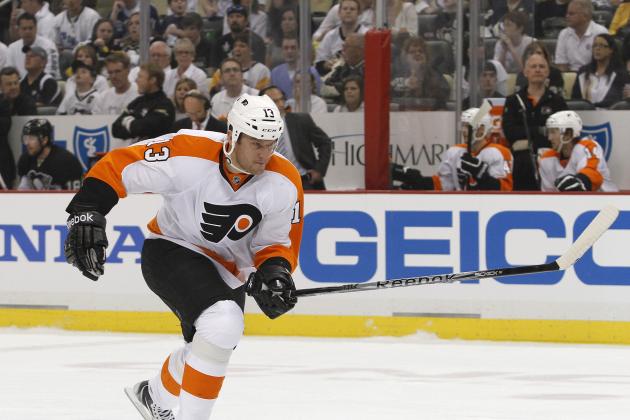 Justin K. Aller/Getty Images

Kubina was picked up to fill a void in defense for the Flyers, but his lack of mobility essentially makes him useless, as Andreas Lilja and Erik Gustafsson passed him on the depth chart.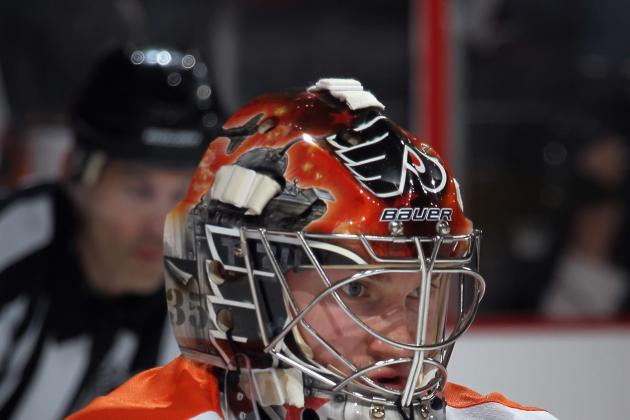 Bruce Bennett/Getty Images

If Ilya Bryzgalov does not implode through the rest of the playoffs, the Flyers could feel confident in trading away their young backup.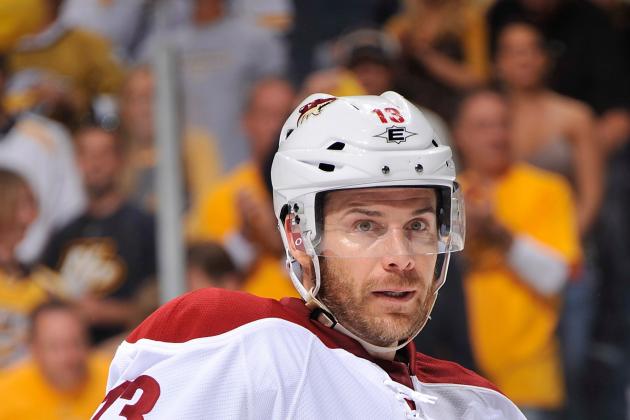 Frederick Breedon/Getty Images

The 39-year-old Whitney had an impressive 77-point season with Phoenix. He could draw interest from other teams looking for a veteran with skill.
Bruce Bennett/Getty Images

The Penguins' backup is a free agent this summer. With the young Brad Thiessen appearing to be NHL-ready, Pittsburgh might not re-sign Johnson.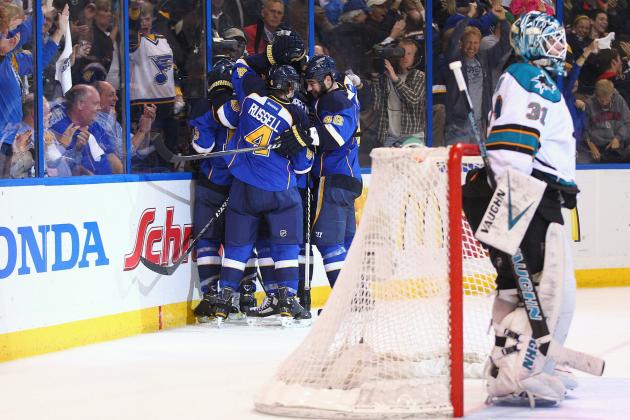 Dilip Vishwanat/Getty Images

The Sharks reportedly offered Niemi to the Philadelphia Flyers in a trade offer involving James van Riemsdyk. The Sharks have a number of goalies in their system including Harry Sateri, Tyson Sexsmith and Alex Stalock.
Niemi could still be available.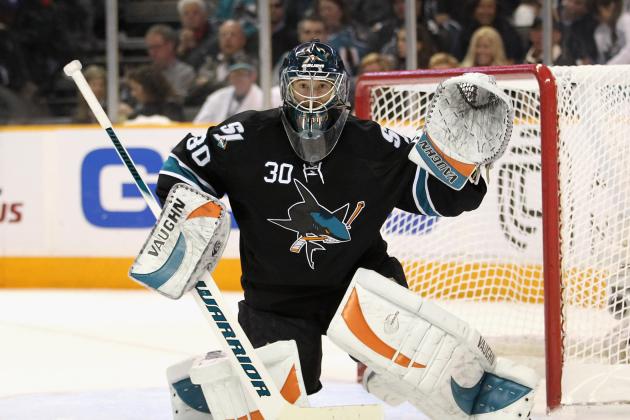 Ezra Shaw/Getty Images

If the Sharks were trying to get rid of Niemi, it is almost a certainty that the team will not re-sign Niittymaki.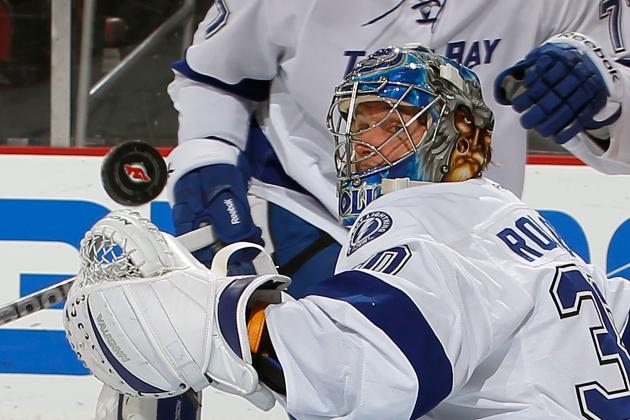 Paul Bereswill/Getty Images

If Roloson comes back next season, it probably will not be with Tampa Bay. The 42-year-old was ineffective this season, posting a .887 save percentage with a 3.66 goals-against average over 40 games played.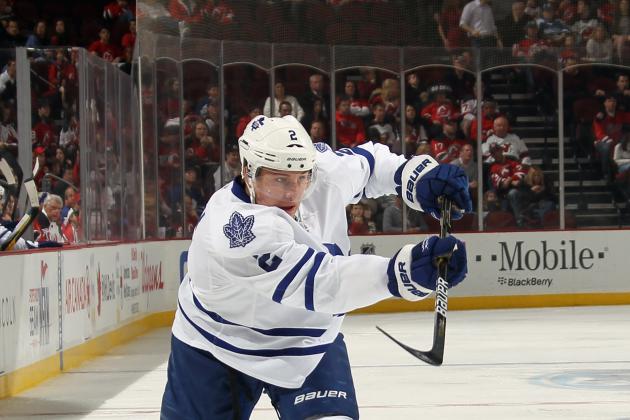 Bruce Bennett/Getty Images

Toronto has defensive depth. If they look to make a big move this summer, Schenn (who was a big name in trade speculation at the deadline) could be available.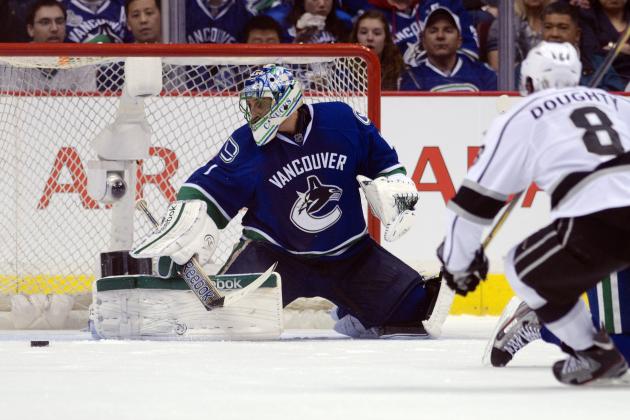 Rich Lam/Getty Images

As mentioned in the introduction slide, Luongo's playoff performance leaves much to be desired in Vancouver. The Canucks are better off with Cory Schneider. The best way to keep Schneider would be trading Luongo and his expensive, lengthy contract.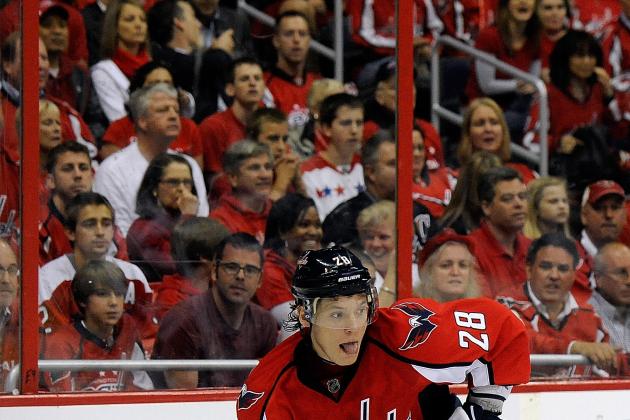 Patrick McDermott/Getty Images

Semin is hardly worth his $6.7 million cap hit. Still, if he demands that this summer, another team might have more cap space and resources to acquire the scorer through free agency.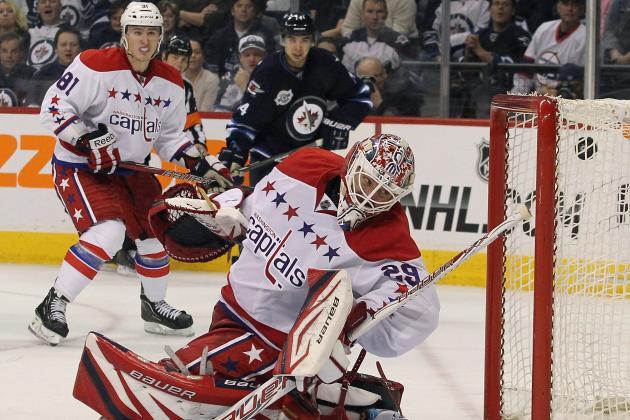 Marianne Helm/Getty Images

The emergence of goaltender Braden Holtby in the 2012 playoffs shows that Washington's best goalie may not be Vokoun or Michael Neuvirth.
Vokoun will likely go elsewhere through free agency as Holtby finds himself the No. 1 in Washington next season.
Jason Sapunka covers the NHL and Philadelphia Flyers. He is available on Twitter for updates, commentary and analysis.