Kentucky Derby Odds 2012: Favorites That Will Break Your Heart
May 5, 2012
Rob Carr/Getty Images
Weather conditions might not be great at Churchill Downs, but the 138th Kentucky Derby will not leave you feeling blue if you know which horses to watch for. 
Given all the rain that has fallen in Kentucky today, there are a few horses that are going to suffer. Running a slick, wet track is going to wreak havoc on the legs and stamina of these thoroughbreds. 
Now, the horses that carry their weight better, that have a smooth glide that allows them to get their hooves down and up in a hurry, are going to dominate the race. 
Here are some of the favorites that will be adversely affected by the weather at Churchill Downs. 
Union Rags (9-2)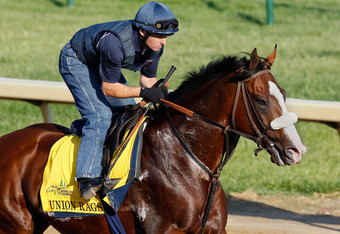 Rob Carr/Getty Images
There are a lot of things to like about Union Rags. He is one of the best trained and most successful horses in this year's Derby, which is why he has the second-best odds coming into the race. 
But there is one big problem Rags has that can't be fixed right now: jockey Julien Leparoux. I know that he has a great history in the sport and is one of the most respected riders around, but he did not have a good handle on Rags in the Florida Derby. 
You can feel the urge to bet on Rags to win, because he does have a great history in big races overall. His current jockey just doesn't understand when to pull back and when to turn him loose. 
Hansen (10-1)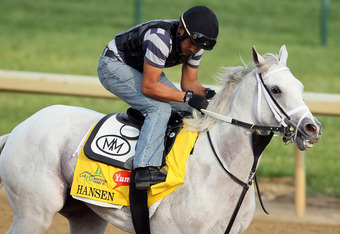 Elsa/Getty Images
Another horse with a great track record, Hansen doesn't strike me as having the right style to win at Churchill Downs on Saturday. 
Hansen has built a reputation as one of the fastest horses in the sport, which isn't hard to believe just glancing at some of his previous performances. 
However, speed does not play well at the Kentucky Derby. You have to be fast, obviously, but there has to be some measure of power in the way a horse runs. Hansen doesn't seem to have it; he needs a fast track to showcase his abilities. 
Pass on Hansen this Derby Saturday.

Creative Cause (12-1)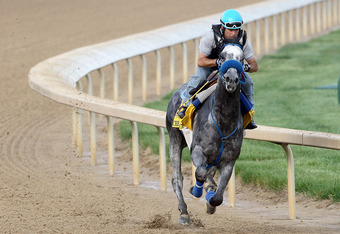 Matthew Stockman/Getty Images
Again, the track record is going to tell you that Creative Cause belongs at or near the top of any Derby favorites list. He has yet to finish worse than third in any of his eight career races, and there is something to be said for stability at the jockey position as Joel Rosario mounts him for the sixth straight race. 
The only beef to have with Creative Cause is the adjustment to a longer course, which isn't exactly a small problem. 
The Derby is 1.25 miles long. The longest race that Creative Cause has ever run is 1.125 miles at the Santa Anita Derby last month. 
That might not sound like a big enough difference to worry about, but when your body has to adjust to that extra length, it is going to leave you gasping for breath at the end.
| POST POSITION | HORSE | ODDS* |
| --- | --- | --- |
|  No. 1 |  Daddy Long Legs |  30-1 |
|  No. 2  |  Optimizer |  45-1 |
|  No. 3  |  Take Charge Indy |  12-1 |
|  No. 4 |  Union Rags |  9-2 |
|  No. 5  |  Dullahan |  8-1 |
|  No. 6  |  Bodemeister |  4-1 |
|  No. 7  |  Rousing Sermon |  50-1 |
|  No. 8 |  Creative Cause |  12-1 |
|  No. 9  |  Trinniberg |  40-1 |
|  No. 10 |  Daddy Nose Best |  16-1 |
|  No. 11 |  Alpha |  14-1 |
|  No. 12 |  Prospective |  30-1 |
|  No. 13 |  Went The Day Well |  25-1 |
|  No. 14 |  Hansen |  10-1 |
|  No. 15 |  Gemologist |  6-1 |
|  No. 16 |  El Padrino |  22-1 |
|  No. 17 |  Done Talking |  40-1 |
|  No. 18 |  Sabercat |  35-1 |
|  No. 19 |  I'll Have Another |  14-1 |
|  No. 20 |  Liasion |  50-1 |
Bold Indicates Odds-On Favorite
*Odds courtesy of Horse Racing Nation