Manchester United: Starting XI Predictions vs. Swansea City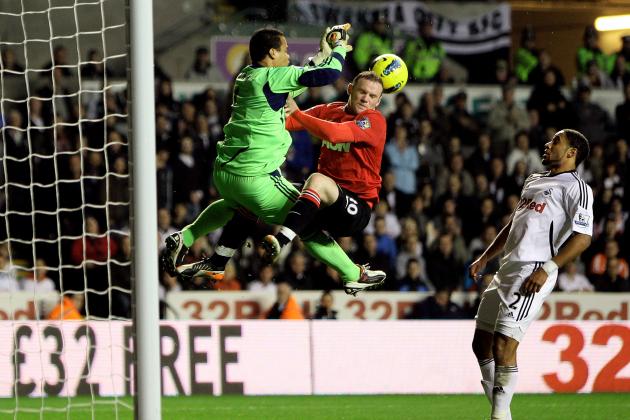 Scott Heavey/Getty Images

After a crucial 1-0 loss to Manchester City, Manchester United have their work cut out for them the next two games, needing two wins and a slip-up from their crosstown rivals.
Sir Alex will certainly take another look at the questionable lineup he fielded last week, and it is expected that at least a few changes will be made against Swansea.
Begin Slideshow

»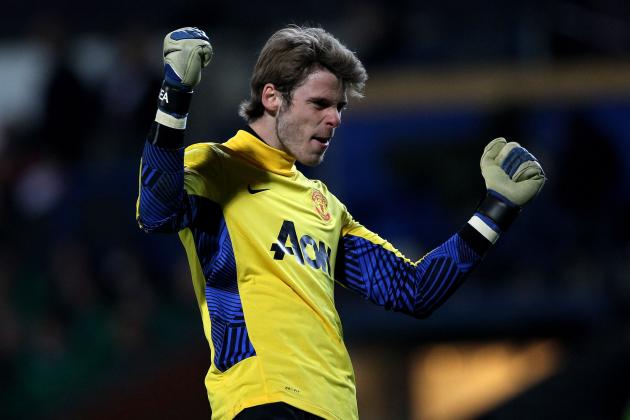 Alex Livesey/Getty Images

This one is easy.
After starting the last 13 EPL contests, De Gea is finally displaying the consistency and stability United have asked from him, and there is now no doubt of who their No. 1 keeper is.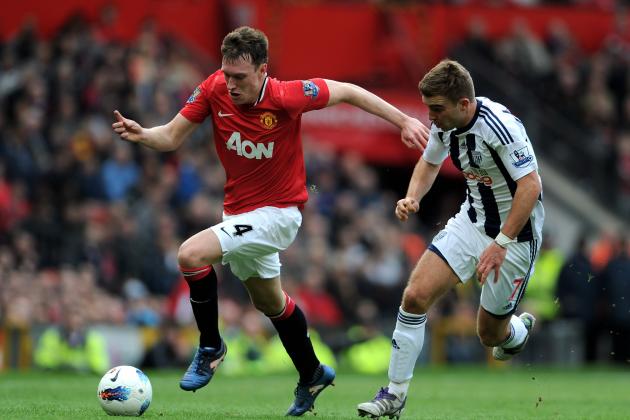 Michael Regan/Getty Images

In his debut campaign at United, Jones has been a pleasant surprise, as the 21-year-old has showcased great poise on defense, and quality in front of the goal.
No need to fix what's not broke; Jones gets the nod.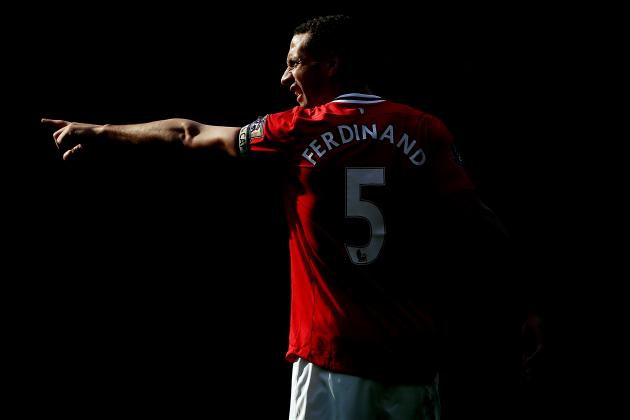 Scott Heavey/Getty Images

With his simple, safe play, and bags of experience, Rio still has more than enough juice in the tank to be United's central defender.
Sure, he won't wow you with his fundamentally-sound defending, but he's won titles before with United, and they'll need his reliability to win another.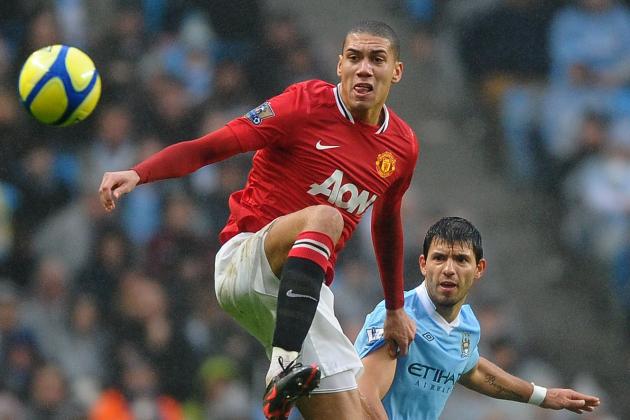 Laurence Griffiths/Getty Images

Against City, Smalling's major slip-up (allowing Vincent Kompany to score) helped the Blues win and ultimately take control of the title.
However, he is still Sir Alex's second-best option at center-back (Johnny Evans is out with an injury), as he looks to take back the center defense role he lost months ago.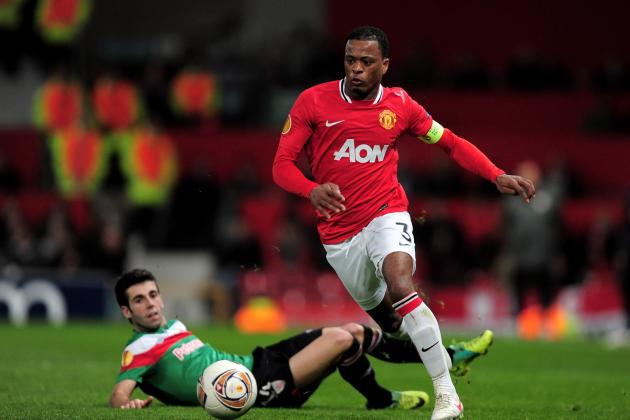 Jamie McDonald/Getty Images

By his standards, Evra has had a disappointing season, but he should by no means be replaced by Fabio or his brother, Rafael, who both have far less talent and experience than him.
This choice should be another easy one for Sir Alex, closing out a clear-cut defense which probably won't be changed.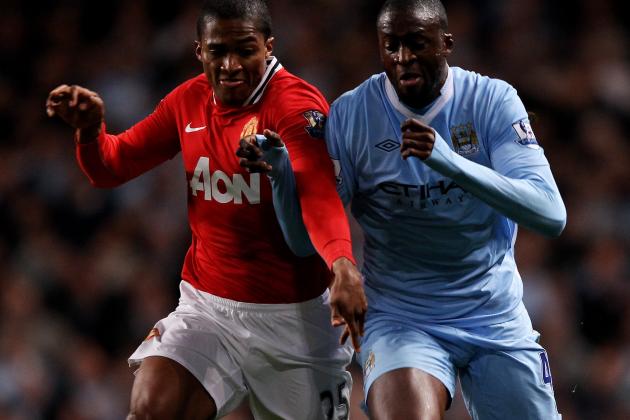 Alex Livesey/Getty Images

Against Manchester City, Valencia did play, but he came on as a sub with a mere 13 minutes to spare, which did not give him the opportunity to make any real impact on the game.
His absence for most of the game was greatly felt, as they lacked his speed in stopping players such as Pablo Zabaleta and Yaya Toure on the wings. Nani and Ashley Young both played poorly, especially Young, who had numerous mistaken corners and free kicks.
With one of the year's biggest games at hand, Valencia's speed, skill and automatic effort is needed to get the three points.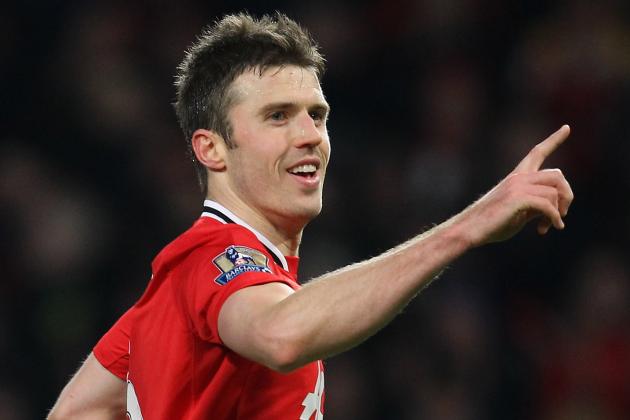 Alex Livesey/Getty Images

After a good run as United's central midfielder, it appeared that in the beginning of the 2011-2012 campaign, Carrick would lose his place to Anderson or possibly fellow Englishman Tom Cleverley.
However, Carrick quickly won back his central midfield spot, continuing to set up teammates and thread passes through the defense just like he always has.
Carrick has started every game since November 19 (which was actually against Swansea), and I don't expect that streak to end.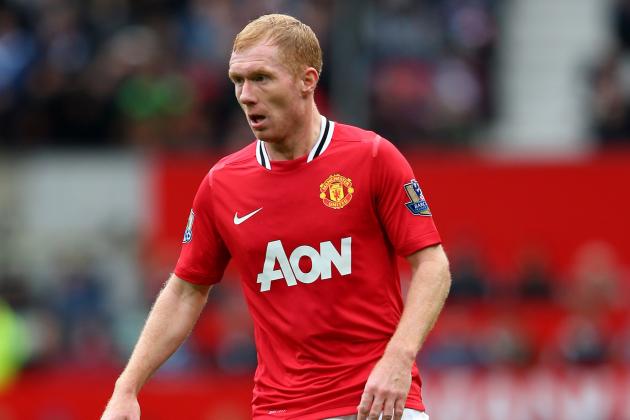 Alex Livesey/Getty Images

Scholes' experience and work-rate alone would be enough to get him in the starting XI most times, but he has truly cemented his starting spot with his superb play since coming out of retirement.
Scholes has been absolutely essential to United's success in the latter part of the season, so there is no reason for him not to be included vs. Swansea.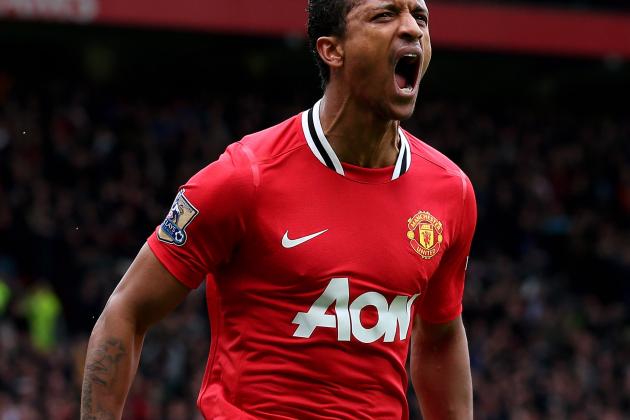 Alex Livesey/Getty Images

Quite frankly, Nani hasn't proved much of himself recently, rather Ashley Young has disproved his talent and been extremely poor.
Nani has been inconsistent this year, and for most of the campaign has been stuck behind Young and Valencia, getting glimpses of the starting XI but never cementing his place.
However, with Young's recent diving antics, and poor set piece delivery and marking vs. City, Nani has become the more attractive option, looking to show us the great player we know he can be (at times).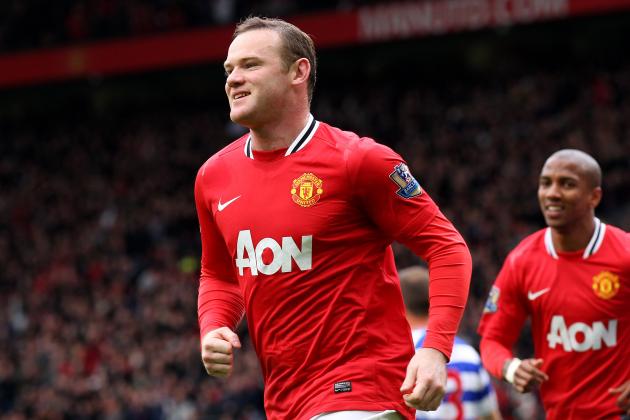 Alex Livesey/Getty Images

With 26 goals in the EPL so far, Wayne Rooney is easily United's best player and attacking option.
Sir Alex would be crazy to sit him.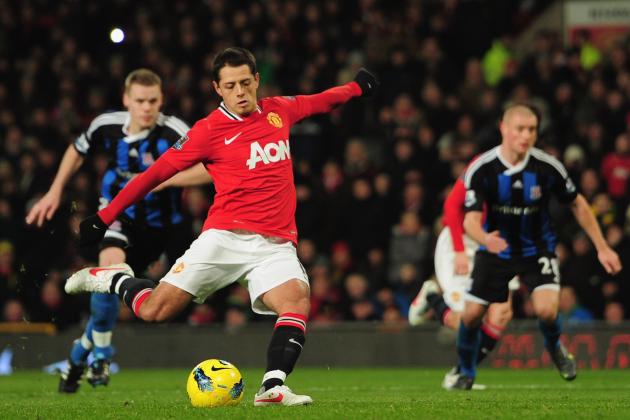 Jamie McDonald/Getty Images

A fan favorite, "Chicharito" is loved by fans for his goal-poaching ability, but he's unfortunately not been given much playing time this year, losing his place to the 22-year-old Danny Welbeck.
However, Welbeck is currently out with an injury, and after Ji-Sung Park squandered his chance to impress vs. City, Hernandez is surely the next man in line.
Now Ferguson will be at but forced to give Hernandez the nod, as the forward hopes to prove why he should have been starting all along.