South Carolina Football: 5 Freshmen Who Could Start in 2012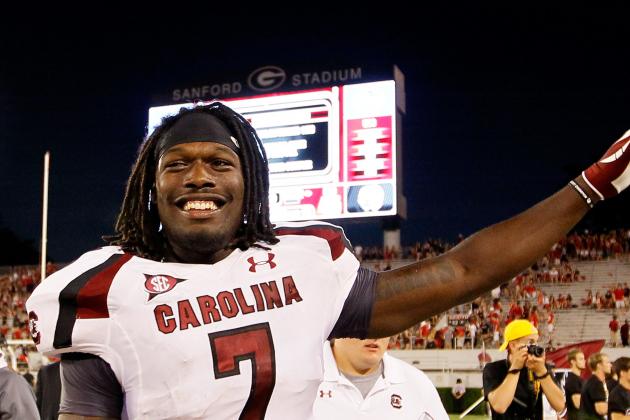 Kevin C. Cox/Getty Images

Jadeveon Clowney and Marcus Lattimore were high-impact freshmen who either started or played significant roles in their respective rookie seasons.
In 2012, South Carolina has a deeper team. For a freshman to start, he's going to have to earn it. These five players have the best chances to start among freshmen or redshirt freshmen. They may not be the best freshmen on the team, but they are definitely going to make an impact.
Begin Slideshow

»
From The Big Spur
K.J. Brent, a redshirt freshman, has tremendous potential. He is currently listed as a starter heading into summer workouts, and it is likely that he will stay there. He's got good size, great hands and speed.
From Gogamecocks.com
Another redshirt freshman, Brandon Shell is probably the closest freshman the Gamecocks have to a lock as a starter.
He's massive, strong, agile, and could honestly provide the type of impact that Lattimore and Clowney provided.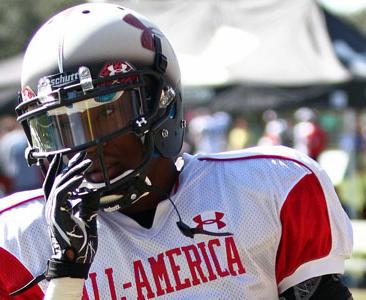 Shaq Roland was a big-time recruit in 2012. He's a highly ranked playmaker who could start early. Even if he doesn't start on offense, he could get a look as a kick returner.
Either way, Roland will have a big impact this season.
Landon Ard has a gigantic leg, and could end up being the team's punter. Joey Scribner-Howard graduated, so the door is wide open. Spurrier may very well end up using multiple kickers for multiple jobs, so look for Ard to have a part in the special teams plan.
Jordan Diggs was a 4-star recruit this season. He's a fast and versatile player who could start at any position in the defensive backfield. This is possibly the largest stretch, but his ability (and an injury or two) could force him to become a starter sooner rather than later.