Sarah Phillips: New Details Emerge in Former ESPN Writer's Bizarre Story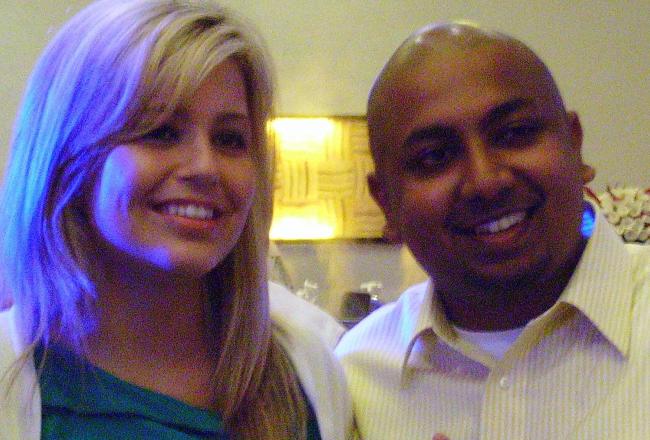 Source: Deadspin

Who is Sarah Phillips?
There is still very little clarity in this bizarre tale of deceit, but just a few days after the ESPN columnist was fired from her position, we have some enlightening information about her business partner, Nilesh Prasad, who allegedly helped her orchestrate the social media scam of all scams, according to Deadspin.
The scheme appears to date back to when Phillips was working for gambling website Covers.com. After she flexed her knowledge on the message boards, she was given a weekly column and, shortly thereafter, was hired by ESPN's Page 2, now called Playbook.
After Deadspin began unraveling the web of lies that Phillips and Prasad had spent years propagating, individuals who had personal relationships with Phillips and Prasad emailed the website with new evidence of the pair's scheming and cheating.
An individual who contacted Deadspin called Prasad the "puppetmaster" of the Sarah Phillips scheme and revealed that the pair's relationship dates back to when Phillips was in middle school and Prasad was in high school. Though the precise nature of the relationship between Prasad and Phillips is still murky, the reader says that as an eighth grader, Phillips was disinterested in sports or gambling and possessed minimal knowledge of either.
This, of course, suggests that whatever knowledge Phillips spouted on Covers.com and on ESPN.com perhaps wasn't her own. The reader adds that Prasad was an avid poker player in high school and was boastful about his earnings—and that Phillips' tone in "her" ESPN.com columns shows disturbing similarities to the way Prasad has been known to discuss his exploits.
So was Phillips ghostwriting for Prasad? Has he been feeding her information dating back to her days on the Covers.com message boards?
That is still unclear, but another reader who contacted Deadspin suggests that Phillips and Prasad have been scheming together for a long time. This reader was also a frequent message board poster on Covers.com and had a friendly relationship with Phillips, who contacted him in mid-2011 and offered him a role as "featured handicapper" on the forthcoming SarahPHI.com, a gambling site she claimed to be building.
The only problem, she told the reader, was that she used her entire budget for marketing purposes and needed $5,000 to pay a developer to construct a page and video modules for the handicapper. All this reader needed to do was send her the money via PayPal.
The reader ignored his doubts because he figured that since Phillips was a columnist for the top sports betting site on the Internet, she was legitimate. He sent a Western Union payment to the "developer," Nilesh Prasad.
Needless to say, SarahPHI.com never came to fruition, and the reader threatened legal action until Phillips earned her position with ESPN.com. She strung him along for a bit longer before deactivating her email address and blocking him on Twitter.
We still don't know whether Sarah Phillips was simply being fed information from Prasad, and we don't know how many more unfortunate would-be gambling experts have fallen victim to Phillips and Prasad's schemes.
But we know that this unfortunate reader wasn't the only one to make an assumption that cost him thousands. Lynn Hoppes, the ESPN.com editor who hired Phillips, made the same judgment error. Likely, none of them thought it would come to this.
Together, Phillips and Prasad have cast enormous doubt on a thriving online journalism environment and have proven that trust—and common decency—are too much to expect.
This article is
What is the duplicate article?
Why is this article offensive?
Where is this article plagiarized from?
Why is this article poorly edited?