Why the Washington Nationals Lost 5 Straight (and Why They Might Not Be Done)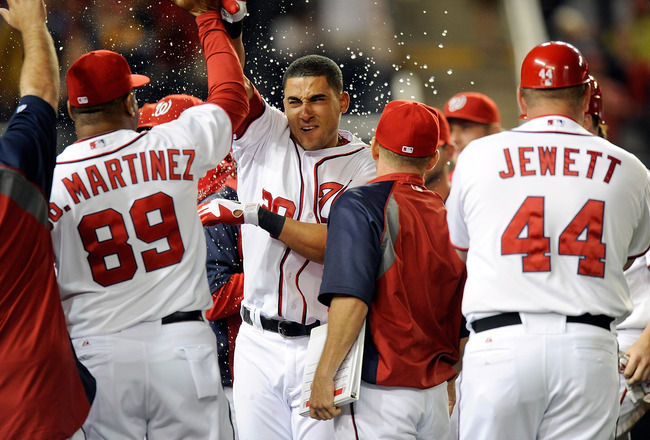 The Nats in Happier Times
Greg Fiume/Getty Images
Surprising just about the entire pro baseball establishment, the perennial cellar-dwelling Washington Nationals—and not the perennial cellar-dwelling Florida Miami Marlins—opened the 2012 season at the top of the NL East.
Starting 14-4, the Nats, led by oft-injured prospect-turned-productive pitching ace Stephen Strasburg, shoved aside one opponent after another en route to amassing a commanding lead atop the division scoreboards.
But then something happened: They started to lose.
Now, with May firmly underway, the Nats are barely struggling to hold on to their precarious position atop the standings. With the Braves surging—and the Nats floundering—we've got to ask: What's going on?
It's the Offense, Stupid
Photo by Drew Angerer
Paraphrasing the '92 presidential election campaign of Bill Clinton seems only appropriate—after all, these are the capital-of-the-USA Washington Nationals we're talking about, here.
Sure, Strasburg is amazing, and the rest of the rotation—Ross Detwiler, Gio Gonzalez, Jordan Zimmerman and Edwin Jackson—has been near unhittable, too. The five starters have combined for an ERA of just 2.04, which is just absurdly low. The Nats' staff is great.
And yet.
Washington's offense is among the worst in the bigs. Only one team in the majors has scored fewer runs: the lowly Pittsburgh Pirates, a franchise that, interestingly, strung together its last winning season also in '92. (That's twenty years, for those of you at home trying to tally it up with your shoes on.)
The Nats are last in slugging and next-to-last in OPS, while their team batting average is limping along at .225.
Yes, Adam LaRoche is hitting .314 with four home runs, but he's the only bright light. LaRoche's four dingers make him the team's top producer, and the Nationals only have three other everyday players who are even hitting above .250.
Before last night's win, the Nats' total run production over the course of the entire preceding week—that's five games—had been only seven runs.
Record nothing; the baseball season is long and this team is in trouble.
Prognosis: Negative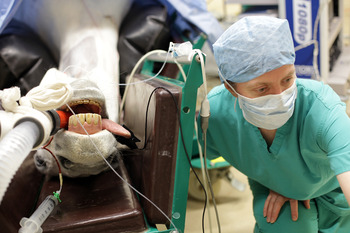 We're losing him!
Dan Kitwood/Getty Images
Ryan Zimmerman is hitting .060 points below his career average. Xavier Nady is hitting .140 points below his career average. Rick Ankiel is hitting like he's still a pitcher.
I watched the Mets move to Citi Field; I know what it means when a team suddenly stops producing—a midseason collapse is imminent.
Look, I'd love to be wrong on this one. I would. But unless the Nats' bats can get fat stat, the team is going to have trouble crossing the 2012 finish line on top.
Let's hope they don't end up looking like Teddy Roosevelt in a Nationals Park Presidents' race.
An Eye to the Future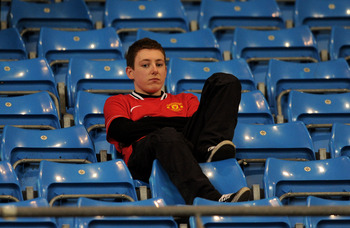 I know the feeling, kid.
Michael Regan/Getty Images
The Nats did manage to pull out a win last night—on a bottom-of-the-ninth, two-run, two-out homer that squeaked them past the lowly Arizona Diamondbacks—so for now, they're half a game up in the standings, and there's still hope.
But unless this team is able to turn around their fortunes at the plate, and fast, come October, the only thing Washington D.C. residents will have to cheer for is a new class of freshman Congressmen.
Or maybe a sex scandal with one of their staff.
Keep Reading

Washington Nationals: Like this team?