The Ultimate Fighter Season 15: 4 Big Reasons Why TUF Live Failed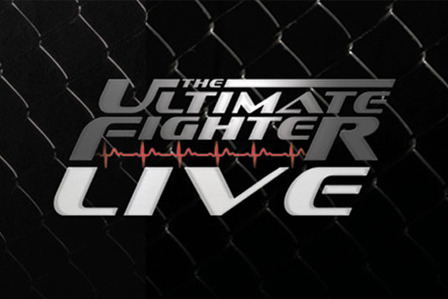 I can't think of a nice way to say this so I'll just say it: I've only watched one single episode from this season of The Ultimate Fighter because I've passed the point of caring about this series.
I don't think I'm alone in this sentiment, though.
It seems like every week I'm hearing that the ratings are down and nowhere close to the usual numbers the UFC was able to pull on Spike TV.
So what went wrong?
Feel free to add your own reasons or even dissect mine, but for me, here are the reasons why I gave up on this season of The Ultimate Fighter.
Begin Slideshow

»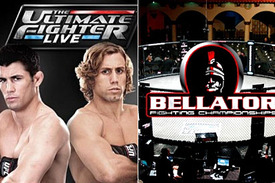 I know a lot of people don't think of the whole "Bellator vs. UFC" thing as a major reason for why they're not watching TUF, but again, these are my own personal reasons.
And whenever I have free time on a Friday night, this choice is a no-brainer for me.
Even better, Spike.com recently started airing Bellator entirely from start to finish: from the first preliminary card to the main event of the MTV2 broadcast, you can watch it all on Spike.com in HD and with next-to-no lag.
The alternative is (as I'll expand on later) the same old song and dance with a new coat of paint. At least for me, it's a very easy choice.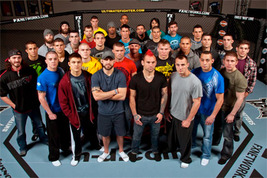 During the last several seasons in particular, it's become painfully obvious that The Ultimate Fighter consists a whole lot of fighters that aren't good enough to get into the UFC any other way than through TUF.
At best, most current TUF champions are jerking the curtain and/or buried in a sea of other mid-tier and lower-tier competition.
And if you're wondering, Roy Nelson doesn't count because he was already a world-class, well-known fighter before his run on TUF.
And hate on him all you want, but Roy Nelson's "I'm bigger than TUF" attitude on Season 10 turned out to be fully justified.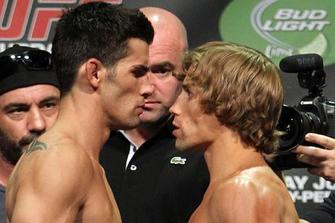 I wonder if there exists such a thing as a quadruple-edged sword.
The double-edged sword for Urijah Faber is very simple: he's very charismatic, but anyone with MMA knowledge knows that he's past his prime and has very little chance of beating Dominick Cruz.
It's the exact opposite (but just as bad) for Dominick Cruz: he's an amazing fighter, but I just can't get into him as a personality.
I don't think Urijah Faber even deserves another shot at Dominick Cruz, so I don't feel any great need to see the whole "coach vs. coach" thing when I know the end result will probably be Cruz getting another commanding win.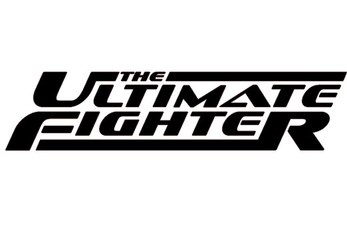 Originally, the simplicity of The Ultimate Fighter was what gave it its ability to attract such a large audience.
Not only did it appeal to the fans who wanted more realistic reality TV shows in an era where everything seemed to be overblown to a ridiculous degree, it gave unaware fans a clear, unfiltered lens into the world of MMA fighters.
TUF succeeded because it showed these larger-than-life men who beat each other up for a living were actual people: they were funny, or stupid or cocky. They were loving fathers and caring husbands. Some were emotionally troubled. And all were chasing a dream.
But we've been told these stories so many times now that we know them all by heart.
It's gotten to the point where these fighters are becoming nothing more than stereotypes.
In the last few seasons in particular, I've sat through many a heartfelt interview and all I've thought are things like "Oh, so you're the religious one. Oh, you're the funny one. Oh, you're the one that just had a kid. Oh, you're the fratboy that's just here to cause trouble."
Going from pre-taped fights to live fights may have been touted as a major change, but in reality it's more akin to Survivor going from Jamaica to Australia: no matter what, it's still the same formula.
And no matter what, you can only watch so much of the same thing before it gets boring.
Is this the UFC's fault? Hardly.
No television series lasts forever. If anything, the UFC deserves to take a whole lot of pride in the fact that TUF is still alive at all, long past the era where reality TV shows were the "in" thing.
But let's be honest: the formula is stale—it's been stale for quite some time now and it's getting staler.
And not only is that the number one reason I only tuned in once this season, it's the number one reason why I can see myself doing the same thing next season.