UConn Basketball: 4 Players Who Must Step Up for the Huskies in 2012-13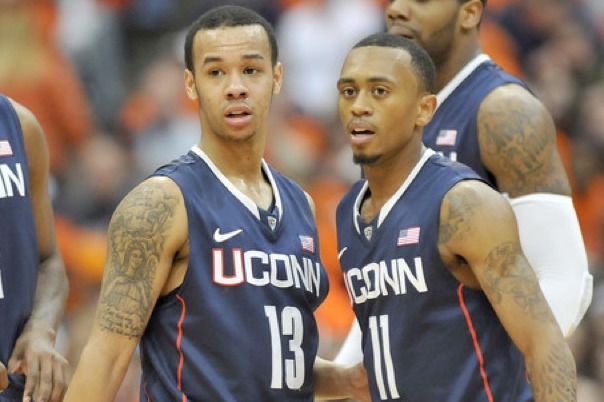 Photo Credit: www.courant.com
UConn is in the midst of an unprecedented period of disarray for their program. Coming off an extremely disappointing 2011-12 campaign, and facing a season with no postseason, reduced scholarships, and numerous transfers and NBA early entries, UConn must steady the ship with their least impressive roster in years.
The success of the 2012-13 team will be determined by the growth of and increased dependency upon a few key players. If these players perform at a level they are capable of, UConn can compete with anyone in the Big East. If these key players underachieve, however, UConn could very well sink lower than they have since the beginning of the Jim Calhoun era.
Begin Slideshow

»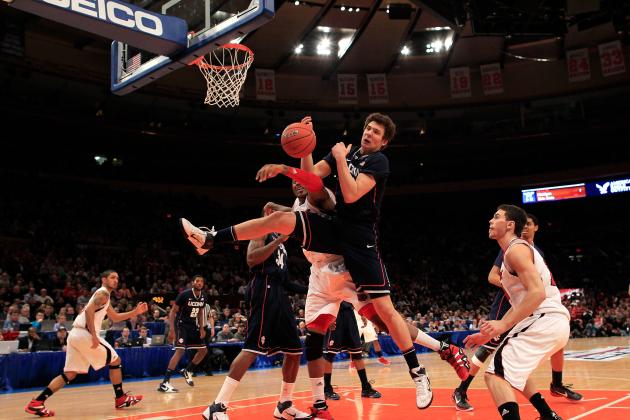 Chris Trotman/Getty Images

Perhaps the biggest weakness on last season's UConn team was the absence of any legitimate post-scorers. Neither Alex Oriakhi or Andre Drummond could be counted on to provide consistent points in the paint, leaving the scoring burden almost entirely upon perimeter players like Jeremy Lamb and Shabazz Napier.
This year's team is even less talented in the post. Oriakhi, Roscoe Smith and Michael Bradley, expected to be the three main post players this year, all transferred. Tyler Olander is more of a mid-range shooter than in-the-paint banger, and Enosch Wolf played sparingly in his first two seasons.
Anything more than a few buckets a game from the menagerie of post players will be a welcome bonus for the Huskies, who once again will rely almost exclusively on perimeter scoring. However, Olander, Wolf and whoever is added to the roster in the coming months must, at the very least, provide consistent rebounding and post-defense if the Huskies have any hopes of competing with the elites of the Big East.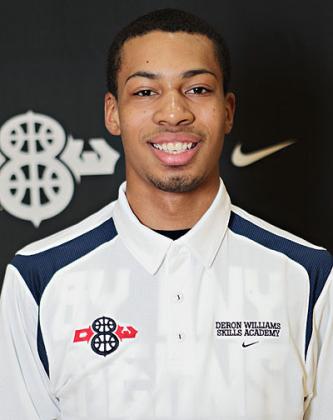 Photo Credit: www.espn.com
The gem of this year's recruiting class, Omar Calhoun will have ample opportunity to showcase his talents.
It is not always fair to ask a freshman to step in and immediately become a major contributor, but UConn will do just that with this highly touted New York City combo guard.
Calhoun is regarded as a talented scorer, capable of putting up points in a variety of ways. Those skills will be called upon often, as UConn lacks any kind of inside scoring threat.
If the Huskies hope to rebound from last season's disappointment, Calhoun must live up to—or even exceed—his preseason hype.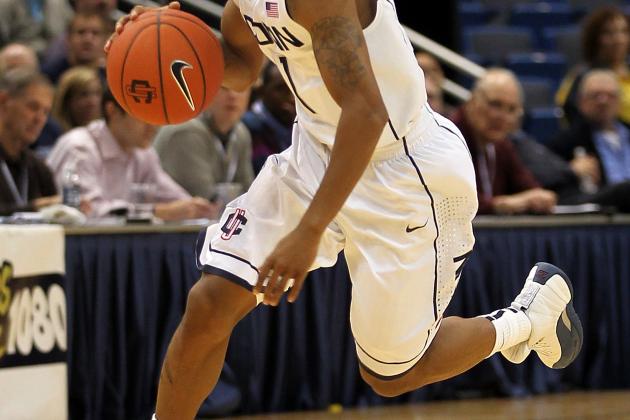 Jim Rogash/Getty Images

Boatright—when he wasn't benched due to NCAA investigations—was a bright spot in an otherwise dismal 2011-12 season. As a freshman, Boatright was at times the emotional leader of a team in desperate need of an identity.
Boatright's lightning-like quickness, tenacity attacking the rim and relentless hustle were reminiscent of a previous undersized leader at UConn—Kemba Walker.
This is not to say Boatright will approach Kemba's magical 2010-11 run, but he certainly possesses some of the same abilities that made Kemba so valuable.
If Boatright can take the next step in his development and play with more consistency and control, he could very well become a Big East All-Conference caliber player.
For UConn to maintain its elite status and avoid a serious drop-off during these uncertain times, Boatright's contributions will be key.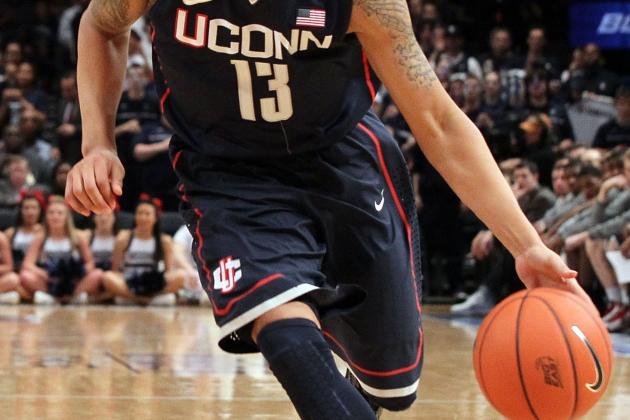 Jim McIsaac/Getty Images

Shabazz Napier will be expected to guide this UConn team with both his play and leadership. Confidence has never been an issue for Shabazz, and hopefully that rubs off on his teammates.
Napier has the physical tools and the intangibles to be a great leader, but putting them together on a consistent basis is the giant question mark for him.
In his two seasons thus far, Napier has shown flashes of brilliance—and recklessness. His fearless style leads to some tremendous clutch plays, but can also result in untimely turnovers and poor shot selection.
With little-to-no post threat currently on the roster, Shabazz must find a way to consistently score while also involving others—a tough task, but something he is certainly capable of.
Without consistent scoring and leadership from Napier, UConn will struggle to compete with the top teams in the Big East.