Mayweather vs Cotto Predictions: Projecting Outcome of Every Round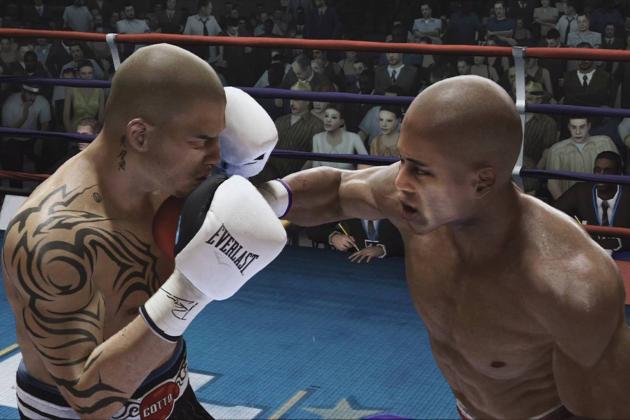 image from Fight Night Champion video game by EA Sports
Floyd Mayweather Jr. and Miguel Cotto will fight on Saturday, May 5, for Cotto's WBA Super Light Middleweight title and the vacant WBC Diamond Light Middleweight title.
But much more is at stake than these obscure belts.
Legacy, reputation and future mega paydays are on the line. A loss for Mayweather would be his first, and it would all but kill the chances of a super-fight with Manny Pacquiao.
If Cotto loses, he will have failed to score the signature win of his very good—if not great career.
So who's going to prevail? Here is my round-by-round prediction
(Screenshots are from Fight Night Champion. Floyd Mayweather, Jr. is a user-created fighter done by iRepPhilly on XBOX360)
Begin Slideshow

»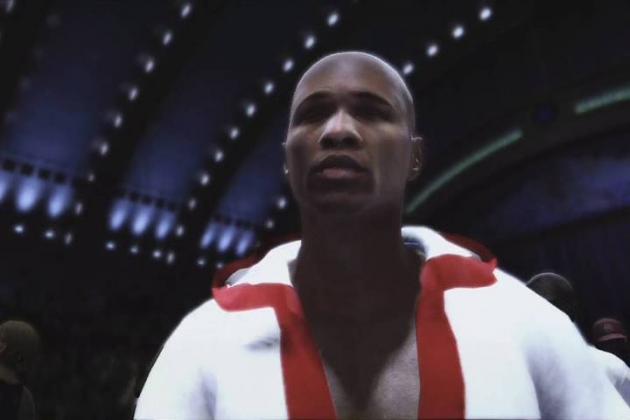 image from Fight Night Champion video game by EA Sports
After both men look confident in their ring walk, they show mutual respect in the ring as the instructions are given to them by referee Tony Weeks. When the action starts, Mayweather is cautious, but Cotto bulls forward.
He is trying to bring the fight to Floyd from the opening bell. They clash bodies in the middle of the ring, but Cotto is unable to bully Mayweather, as Money stands his ground.
He pushes Cotto back to re-establish distance.
Slowly Mayweather begins to fire shots.
As expected, Cotto is unable to evade most of the potshot right hands that are a Mayweather staple. Cotto doesn't land very many solid blows in this round, and Mayweather takes the opening round.
Score: 10-9 Mayweather
In Round 2, Cotto again tries to establish physical dominance by pressuring Mayweather. It's a sensible tactic, as he knows he can't out-box Mayweather.
Floyd senses the game plan, and begins to mix in two different defensive tactics.
First, he side-steps Cotto, moving to his right, but he parts company with a straight right lead.
Second, he plants his back foot, going into his shoulder-roll defense. Cotto wings away at the body, but few land and score.
Mayweather throws a few quick combinations before parting company again.
The fight has begun to open-up, and though Floyd takes the second round, Cotto is encouraged by the exchanges.
Score: 20-18 Mayweather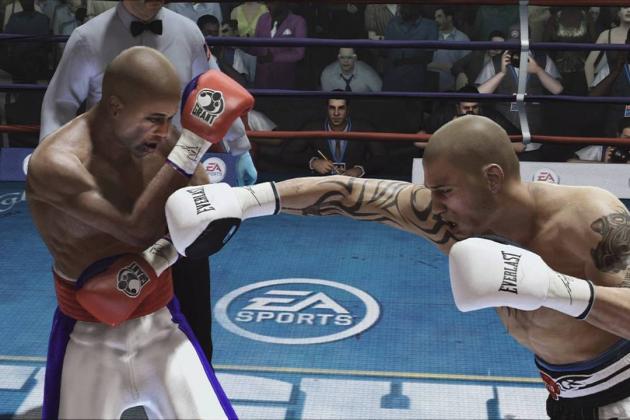 In Round 3, Cotto takes his time and refrains from immediately pressuring Mayweather. He slowly closes the distance, Mayweather circles, and finds himself against the ropes.
Cotto seizes the opportunity to throw a series of power-shots. Mayweather goes into the Philly Shell, and he blocks most of the blows. But Cotto lands a body shot, and a left hook to the side of Mayweather's head.
It draws reaction from the crowd; it doesn't daze Mayweather, but it certainly gets his attention.
Mayweather quickly escapes the predicament. He spends the remainder of the round trying to re-establish distance.
He offers little in the way of offense for the rest of the round, and Cotto wins it on the strength of the flurry.
Score: 29-28 Mayweather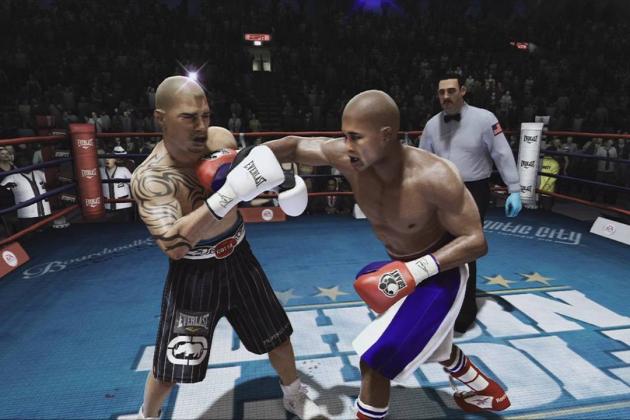 Cotto's corner is excited about the last round; they urge him to keep the pressure on. As the fourth round begins, Cotto again tries to slowly walk Mayweather down. This time, Floyd is prepared for the strategy.
He unleashes a rare series of jabs. The punch catches Cotto a bit off-guard. Floyd follows the jabs with a couple combinations to the body.
The opening of the tool-box is a compliment to Cotto.
At least the last round has forced Mayweather to unleash his other gifts. Mayweather re-establishes control of the fight with a lopsided Round 4.
Cotto now has a cut under his right eye.
Score: 39-37 Mayweather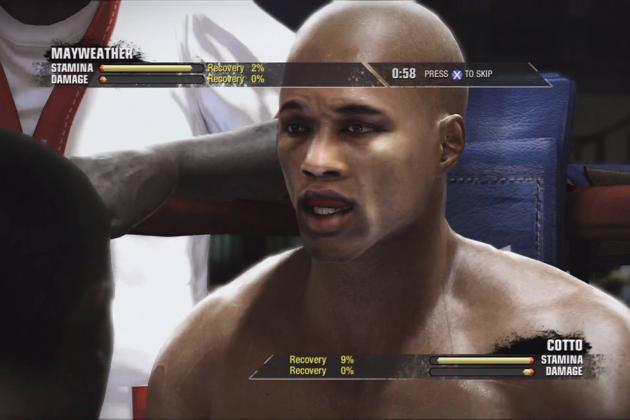 Floyd has completely awakened at this point. He is loose and freely throwing and landing the straight-right lead. A lot of steam seems to have left Cotto's legs and punches.
He has been trying to bully Floyd for four rounds, yet he is the one that looks fatigued.
Cotto begins to tie up more often in this round. As he ties up on one occasion, Tony Weeks separates the fighters, but Cotto immediately comes forward after the break.
He throws and lands a hard right hand. It is clearly his best punch of the fight. Floyd is dazed a bit, and he immediately holds on.
Cotto is trying to pull free to follow up with a flurry. By the time he is able to, Floyd has regained his wherewithal, and is against the ropes—but coherently blocking and dodging attacks.
Mayweather smiles as if to brush the dirt off his shoulder, but we all know that means the punch hurt him.
Floyd is able to regain control with a few more potshots. He wins the round on the strength of his command and out-landing Cotto in the round.
Score: Mayweather 49-46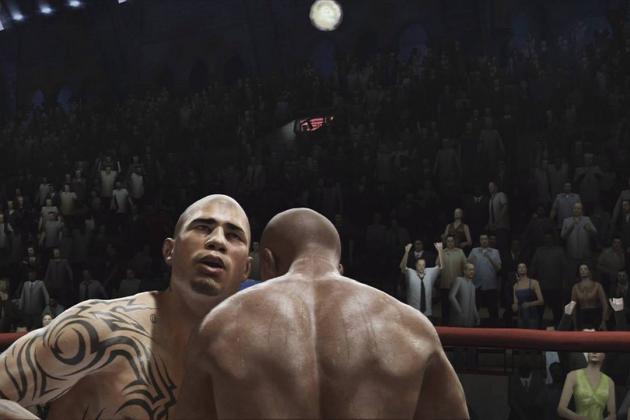 In the sixth round, Cotto is still pressuring Mayweather, despite his face showing more damage. He has swelling on the left side to accompany the cut under his right eye.
Even still—it appears Mayweather has decided to take this round off to rest. He is not pot-shotting as much, or throwing combinations.
Cotto is busier, but he isn't landing significant blows himself. He concentrates on Mayweather's body, but Floyd blocks or dodges most of the shots.
This round is ruled by clinching, but Cotto wins it based on activity and pressing the action.
Score: Mayweather 58-56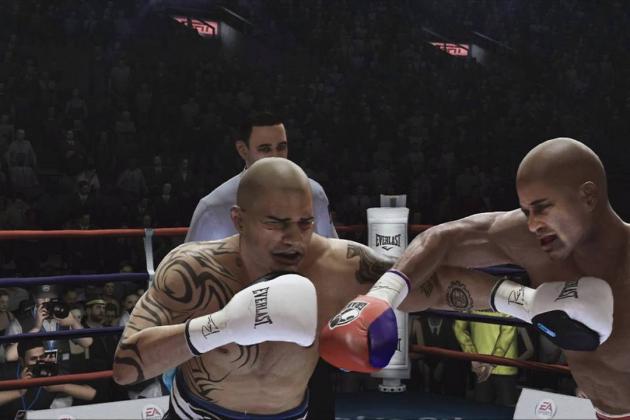 Mayweather is refreshed after doing little in Round 6. He meets Cotto in the middle of the ring. He re-introduces the jab in this round. It again catches Cotto off-guard.
Mayweather seems to be brimming with confidence now, even though he has to know, this is still a close fight. It is likely, he sees that Cotto's mouth is open now, and he is fatigued.
Mayweather begins to throw potshots again. Cotto still has no answer for Mayweather's quickness.
The cuts begin to worsen on Cotto's face, and he looks very tired. This is easily Mayweather's round, and perhaps it is his best round of the fight.
Score: Mayweather 68-65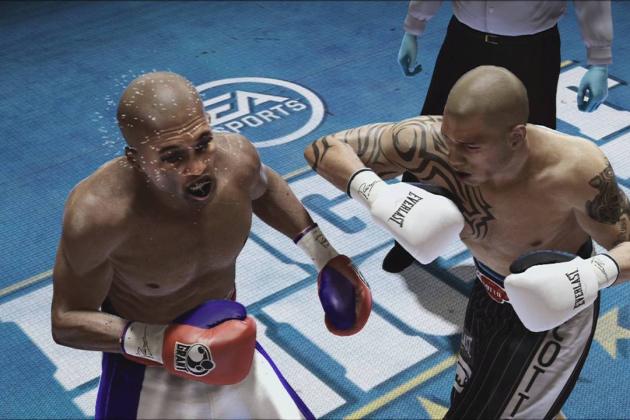 Floyd is smiling as he emerges from his corner, and Cotto is trying to find his second wind. Mayweather is still moving well, and Cotto has begun to plod.
Cotto side-steps a straight-right lead, circling to his right. Floyd turns away as Cotto throws a powerful right hand counter. The punch lands on Floyd's chest, missing his chin. It does push Mayweather back, but he isn't hurt.
Cotto is briefly energized by one of his rare opportunities to score, but the attack is ultimately subdued by nifty footwork, and Mayweather's trademark head movement.
Cotto wins a close round to keep the fight competitive, but he is clearly the more fatigued fighter.
Score: Mayweather 77-75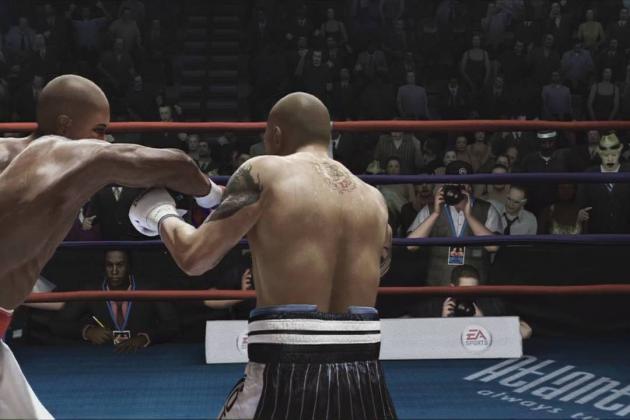 In between rounds, Mayweather is told by his corner: "the fight is too close to coast".
Mayweather nods his head and emerges from his corner. He meets Cotto in the middle of the ring and goes to work.
Mayweather is still sharp, and he is landing combinations now. Cotto is covering up, and attempting to fire back, but the speed advantage is clear.
Cotto retreats—more tired than hurt, but he is bruised and bloodied at this point.
Mayweather senses he may be able to finish Cotto, but he can't get it done this round. He seems wary of tiring himself out, and he pulls back.
He knows he has won the round, and he exercises patience.
Score: Mayweather 87-84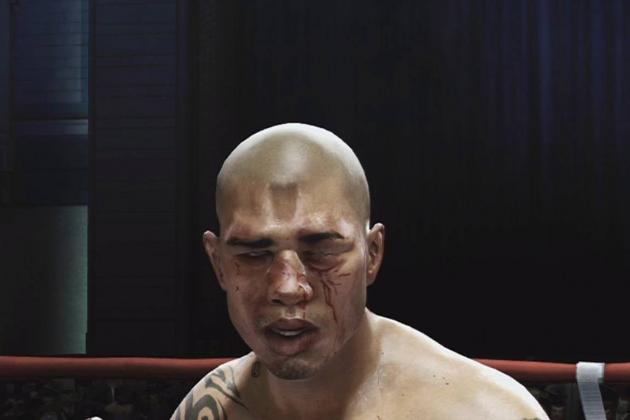 In the 10th round, Cotto is tired, but his heart is apparent. He tries to come forward to pressure Mayweather, as he did earlier in the fight.
This time—Floyd catches him coming in with a hard straight-right hand. Cotto buckles, and stumbles back.
Mayweather is all over him trying to finish him off. Cotto ties up repeatedly, but he almost seems out on his feet.
He continues to hold and receives a warning for excessive holding. Still, the warning buys him time to get through the round.
It seems like Mayweather could finish Cotto at any moment, but he doesn't seem to be showing the viciousness necessary to stop him.
Cotto wobbles back to his corner, after the most lopsided round of the fight.
It could have been scored a 10-8 round, but Cotto didn't go down, so it is only a one-point advantage for Mayweather.
Score: Mayweather 97-93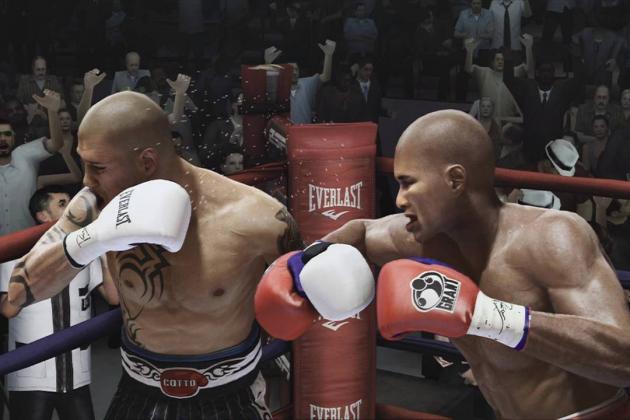 It seems apparent, Mayweather is willing to spare Cotto the KO. Cotto looks very tired, but Mayweather seems content to land jabs, and the occasional potshot from the outside.
The punches are just enough to win the round and score, but he isn't going for the KO.
The crowd begins to boo the lack of action, and Cotto responds with an attempted flurry. But Mayweather counters with a quick combination that scores, but doesn't daze Cotto.
Mayweather is coasting at this point, as he wins this round easily as well.
Score: Mayweather 107-102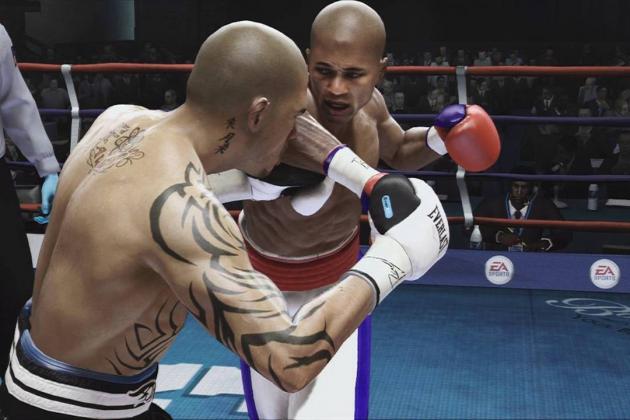 The 12th and final round, the fighters touch gloves in a show of respect. Cotto's face is swollen and bloodied, Mayweather is relatively unmarked.
The final round is more of the same—with the exception of a bit of showboating from Mayweather.
It's almost as if Mayweather is doing this to compensate for not going hard for the KO. He still feels the need to entertain, but he will happily take the clear decision victory.
As the final bell sounds, the men embrace and retreat to their corners.
Score: Mayweather 117-111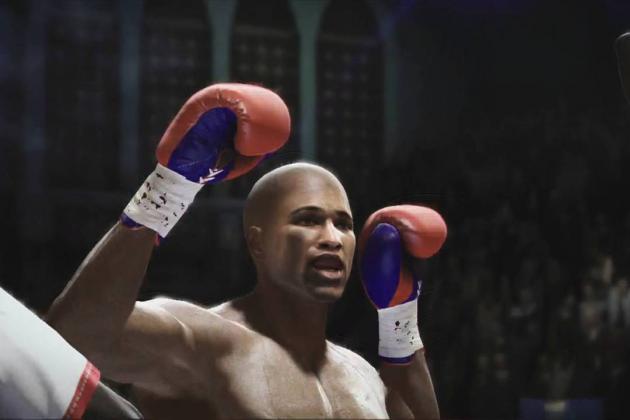 Two judges score the fight correctly at 117-111, one blind judge scores the fight 115-113. But all three judges score the fight for Floyd Mayweather, Jr in a unanimous decision.
Mayweather wins and the super-fight is still in play. But now Pacquiao has to defeat Bradley, and Floyd has to go to jail.
As for Cotto, he gave a valiant effort, but he was out-classed by a better fighter. I'd like to see him retire, but I know he won't.
It is unclear who or what is next on his agenda.
Follow Brian Mazique and Franchiseplay.net for reactions, analysis and news from the world of Sports and Sports Video Games
Brian Mazique
Franchiseplay