Pittsburgh Penguins: 5 Reasons to Be Confident Heading into Next Season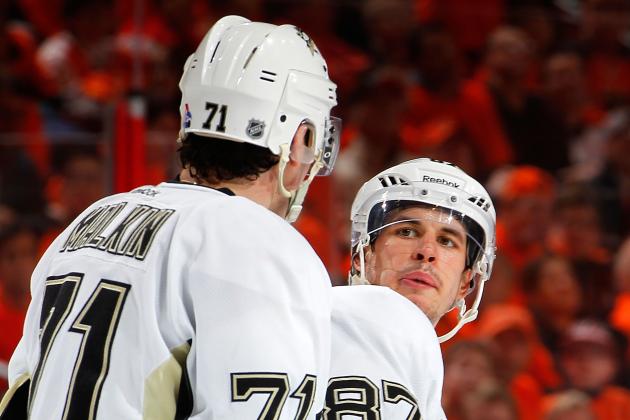 Paul Bereswill/Getty Images

The Pittsburgh Penguins' offseason is only a week old, but fans are already looking forward to the team returning to the ice for the 2012-13 campaign.
When the Pens return next season, they will have a chance to redeem themselves after their second straight first-round playoff exit. There is no reason why they should not once again be playoff contenders.
So, what can Penguins fans and team personnel look forward to as the summer months crawl by?
Here are a few reasons to look forward to the calendar turning to October.
Begin Slideshow

»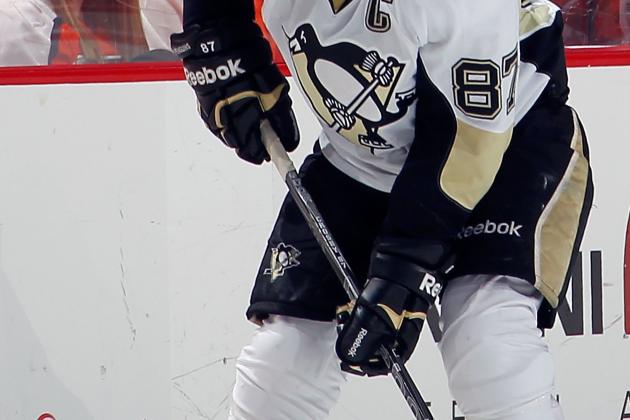 Paul Bereswill/Getty Images

Sidney Crosby has only played in 63 games the last two years due to concussion issues.
In 2011-12, he did not suit up until November and played just eight games before sitting out again until March.
However, in those 63 games, he racked up 103 points, an average of 1.63 points per game. Had he played a whole 82-game season at that pace, he would have 134 points, most certainly running away with the NHL scoring title.
Now that Crosby is healthy and back in game shape, it will be exciting to see what he can do when he's ready for action in October.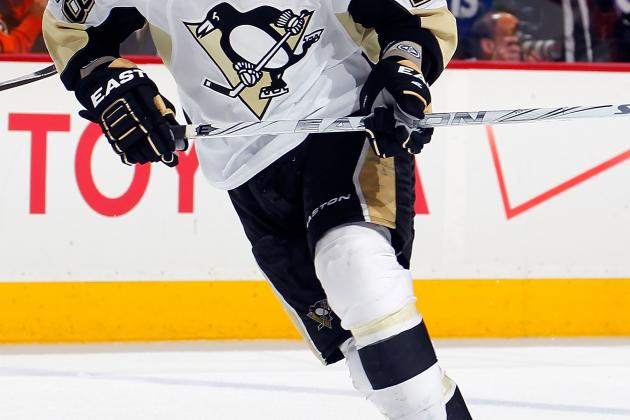 Paul Bereswill/Getty Images

In February, James Neal signed a six-year contract extension to stay in Pittsburgh. He was scheduled to be a restricted free agent after this season, so the contract kicks in with the start of the 2012-13 season.
After struggling upon his trade to Pittsburgh in the 2010-11 season, Neal exploded this year.
He was fourth in the NHL with 40 goals and seventh with 81 points, both career highs. He also ranked first with 18 power-play goals.
Even if Neal's production drops a little bit, his willingness to play physical while leading the Penguins offense gives fans a lot to look forward to, as he has become a fan favorite this year.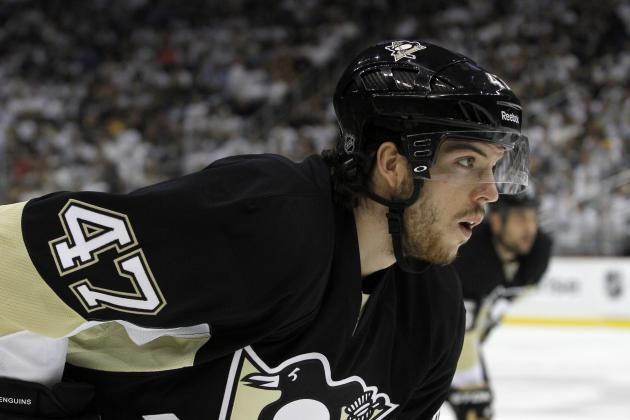 Justin K. Aller/Getty Images

Simon Despres is arguably the strongest defensive prospect in the Penguins system, and he showed enough in his NHL stint this year to possibly have a roster spot next season.
In 18 games, he posted four points and a plus-five rating while averaging 14:13 of ice time. He also had 19 hits and 17 blocked shots.
Despres appeared in three playoff games, going scoreless and getting 9:18 of ice time.
Even if he does not make the team right out of training camp, it will be fun to follow his continuing development as he further shows that he is a good fit for Pittsburgh.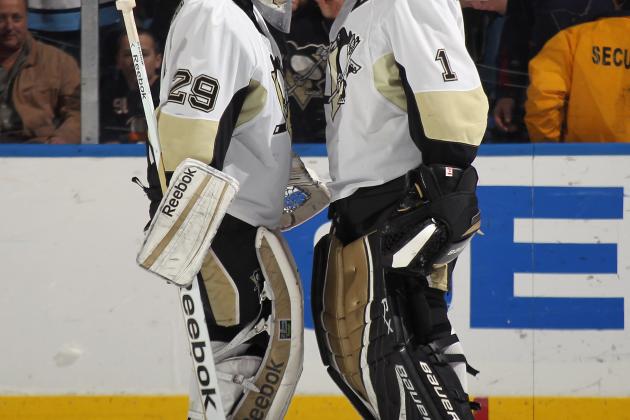 Bruce Bennett/Getty Images

Brent Johnson, who has been Marc-Andre Fleury's backup for three seasons, is likely on his way out of Pittsburgh.
Johnson is a UFA and struggled this year due to injury, managing a record of 6-7-2 with an .883 save percentage and a 3.11 GAA.
Fleury has done well in the regular season. However, he has played at least 65 games the last three seasons, and this might be a reason why he crashed and burned in the playoffs.
Having a new backup goaltender who can perform could give Dan Bylsma more confidence to play that goalie, which gives Fleury more rest.
This means the team and its fans could look forward to Fleury bringing out his best play for the postseason, as it should be.
There is no word on who this new backup might be, but goaltenders such as Cory Schneider and Jonathan Bernier have been mentioned in trade rumors, and veterans such as Martin Biron and Johan Hedberg are set to hit the free-agent market.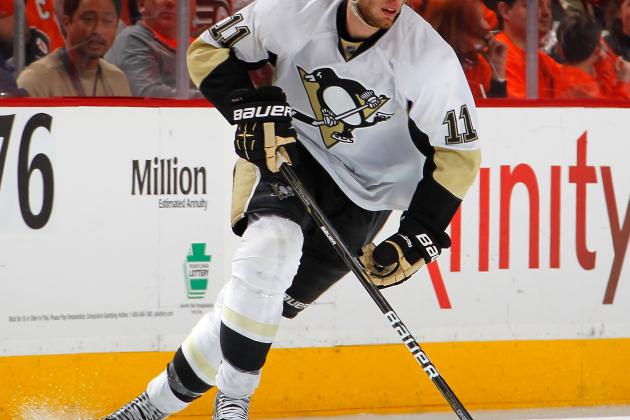 Paul Bereswill/Getty Images

At the end of the 2012-13 season, Jordan Staal and Sidney Crosby will be unrestricted free agents.
Why should that make fans confident?
For starters, there should be almost no reason why both of these players can't be re-signed.
Even though Staal's name has been mentioned in trade rumors as of late, Ray Shero has mentioned that he would love to keep all of his key forwards, including Staal, according to the Pittsburgh Post-Gazette.
This means that next season, you can expect Crosby and Staal to perform well enough to show that they deserve raises, and in Staal's case, make it hard for Shero to move him (Crosby has a no-movement clause).
If both earn new deals with the Penguins, fans can look forward to many more years of playoff contention and highlight-reel goals.
For more Pittsburgh Penguins news and analysis, as well as Penguins AHL updates, check out The Penguins Power Plant.