@BadBoyTickle and the 10 Funniest Twitter Handles in MMA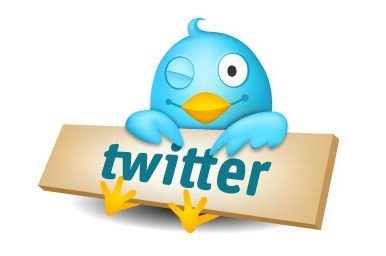 It appears most MMA fighters have a Twitter account nowadays.
Some fighters use Twitter for practical purposes such as notifying fans when they are doing a signing. There are those who use it as an outlet for comedy. Others will post the most random facts about life you'll ever care to know.
If you follow a number of fighters on Twitter, you'll notice some of them have a hilarious Twitter handle. A "handle" for those who aren't familiar is basically the "user name."
After scouring every MMA fighter who I knew was on Twitter, I came up with a list of 10 handles that appear to be the funniest.
This list doesn't take into actual content of their Twitter accounts. For example, Forrest Griffin tweets some of the funniest things you'll read on any MMA feed but his handle is @ForrestGriffin. That's not what we're looking for with this list.
Here are the 10 best (in no particular order).
Begin Slideshow

»

Name: John Albert
Promotion: UFC
I'm not too familiar with John Albert, but I can only imagine his nickname has some tongue in cheek humor to it. Does Buffer really introduce him as Prince Albert?
We'll find out June 1, when he fights on the TUF 15 Finale card.

Name: Yves Edwards
Promotion: UFC
When you have fought 60 professional fights in your career, you deserve to be called whatever you want. Here's a recent tweet from the thugjitsumaster:
I'm thinking: You shouldn't be against homosexual adoption. You should be against is heterosexual parental abandonment. #ThugjitsuThoughts
Edwards was scheduled to fight this month, but is unable to due to injury. He'll look to rebound in the Octagon once healthy.

Name: Vinc Pichel
Promotion: UFC
Vinc Pichel's Twitter handle isn't so much ha-ha funny as it is smooth. Of course he had the advantage of using his nickname as the handle so creativity points should be docked.
Pichel is currently 7-0 and looks to be one of the favorites to emerge as the winner from TUF 15.

Name: Chris Tickle
Promotion: UFC
Unless you know Chris Tickle personally, it's unfair to judge whether or not he really is as much of a complainer and annoyance as the show is letting us believe.
I've been on the fence with Tickle from the first episode. One second he comes across as an irritating school boy, and the next he is making dinner for the entire house.
One thing is certain, he has one of the best twitter aliases in all of MMA.

Name: Myles Jury
Promotion: UFC
Myles Jury is one of the competitors for Team Cruz on TUF 15. To see a MMA fighter go by the moniker "FuryJury" cracks me up and easily places him in the top-10 list of funniest Twitter handles.
Jury is one of the practical Twitter users and posts about his daily life and family events without having much sarcasm or humor attached to it.

Name: Dean Lassiter
Promotion: Bellator
Dean Lassiter is a cutman for Bellator. If you're curious about the popularity of cutmen between the UFC and Bellator promotions just take a look at the number of Twitter followers for each.
Lassiter has 106 followers, whereas Jacob "Stitch" Duran of the UFC has over 15,000.
Lassiter wins the Twitter name war between the two with "CarCrashCutman."

Name: Lloyd Woodard
Promotion: Bellator
Much like "FuryJury," Lloyd Woodard uses a Twitter name not usually synonyomous with being tough.
While "mmacupcake" doesn't scream intimidation, it is Woodard's nickname and he has carried for quite some time. It's also pretty obvious where he gets the name; the man loves cupcakes.

Name: Zachary Makovsky
Promotion: Bellator
Zachary Makovsky is 5'4" and appropriately named "fun size."
Fun size is of course the name given to the smaller sized candy bars. Do you see what Zach did there? He's smaller than most, fun size means smaller than normal...well, never mind.
Scanning through Makovsky's Twitter feed shows a lot of inspirational quotes and not a ton of humor to match the @ZachFunSize name.
Makovsky was on an eight fight win streak before losing last month at Bellator 65.

Name: Nick Ring
Promotion: UFC
Continuing with the theme of humorous Twitter names that are the exact opposite of what you would expect from a MMA fighter, Nick Ring checks in with "Promise_RiiNG".
Yes, "The Promise" is Ring's nickname, but as a Twitter handle by itself it ranks as one of the most comical looking.
Ring has had a stellar MMA career by posting a 12-1 professional record. He will fight Court McGee at UFC 149.

Name: Ian McCall
Promotion: UFC
Ian McCall is one of the rising entertainers of the UFC. He understands how to build a fanbase. McCall also understands the importance of balancing the fighter and entertainment aspect of being in the sport.
Uncle Creepy is not only one of the best nicknames in the sport, it also makes his Twitter handle one of the 10 funniest.
McCall is scheduled to face Demetrious Johnson in a highly anticipated rematch in June.
For additional information, follow Joe Chacon on Twitter (@JoeChacon).