College Basketball Recruiting: 10 Players Guaranteed to Be Busts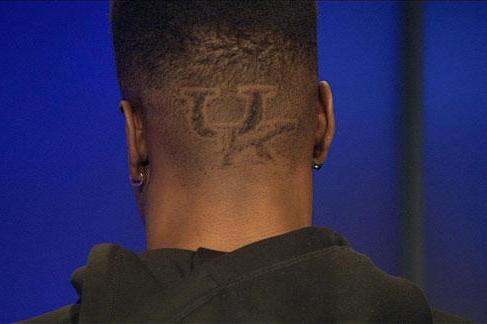 http://a.espncdn.com/media/motion/2012/0411/dm_120411_Nerlens_Noel_commits_to_Kentucky.jpg
The 2012 college basketball recruiting class has 10 players who will be busts, including (dare I say it) Kentucky's Nerlens Noel, who is ranked No. 1.
Recruiting can be a risky business. Just Kansas coach Bill Self about Josh Selby.
There are a lot of reasons, both personal and physical, why a player could turn out to be a bust. But for the purposes of this list, we are just going to focus on the physical.
Here are the 2012 recruits who will be busts at the collegiate level.
Begin Slideshow

»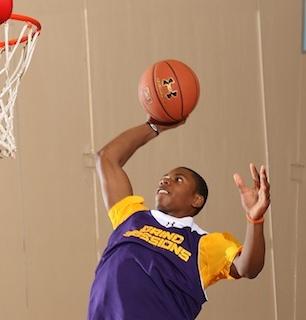 http://highschoolhoop.com/wp-content/uploads/2011/09/Glenn-Robinson-Jr..jpg
Committed to: Michigan
Class Rank: 18
Glenn Robinson Jr. is the son of Glenn "Big Dog" Robinson, who was a dominant player during his career.
Robinson is a good small forward who is solid in a lot of areas, including finishing in the lane and spotting up for a jumper.
However, he has several glaring weaknesses.
Robinson has a tendency to lose his focus at times, which hurts him on the glass. He also needs to add strength, if he is going to remain a good wing player, and add the ability to beat his man off the dribble, so he won't be shut down on the offensive end.
Robinson also needs to work on his quickness. He struggles to stay in front of quicker opponents when trying to defend them.
It seems to me that analysts are putting too much faith in him because of his name. This kid is not his father. He is going to bust at the college level.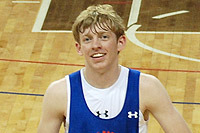 http://media.scout.com/Media/Image/82/820136.jpg
Committed to: North Carolina State
Class Rank: 44
Tyler Lewis is an undersized point guard who has decent height for high school, but will be hurt by it in college.
At 5'11" and 165 pounds, he is one of the smallest players in the class, and he will have to compete against players who are much bigger, stronger and quicker than him at the next level.
Lewis is a creative passer, but he is most efficient in the lane. It will be much harder for him to get past defenders at the next level, and he will not be able to probe defenses like he could in high school.
A smart player, he could compensate for being beaten by quicker point guards by knowing where they would go and heading them off. But that won't fly at the next level, as he will be continuously beaten off the dribble.
Lewis is a true point guard who won't be scoring much at the next level. He is going to be a bust for the Wolfpack. They might not be able to win the ACC because of him.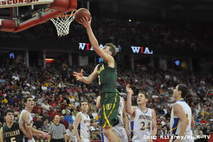 http://media2.fox11online.com//photo/2012/03/15/sheb_lutheran_boys_020_20120315174946_320_240.JPG
Committed to: Wisconsin
Class Rank: 17
Sam Dekker is a small forward who will be staying in Wisconsin to play his college ball, but Bo Ryan should be wary of his potential to bust.
Dekker does have good range, which works to his advantage, but he also has a few areas that he needs to work on.
Dekker is 6'7" and only 190 pounds, which is not big enough to play his game at the college level. He was a good rebounder in high school because he was tall, but he is going to be bullied in college if he can't add about 10-30 pounds.
Along with strength, Dekker is not well-conditioned enough to play a lot of minutes at the collegiate level. Big Ten basketball can be very physical and taxing.
I can't see Dekker keeping up with the style of play that will be thrown at him at Wisconsin. He would have been better off leaving his home state.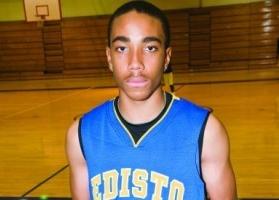 http://bloximages.chicago2.vip.townnews.com/thetandd.com/content/tncms/assets/v3/editorial/f/cd/fcdfeff8-ae4a-11e0-99bc-001cc4c002e0/4e1f3bdf9f7c7.preview-300.jpg
Committed to: North Carolina
Class Rank: 34
Brice Johnson is listed at 6'9" and 210 pounds. The 210 pounds is being very generous.
Johnson is listed as a power forward, but he will obviously have to play small forward because of his size.
A lot of players in the Class of 2012 are skinny, but Johnson is one of the skinniest. He absolutely needs to put on weight if he is going to bang down low with big men at the collegiate level.
Johnson simply can't compete without the required size, and there is no getting around the fact that he is going to bust if he can't put on 20 to 30 pounds.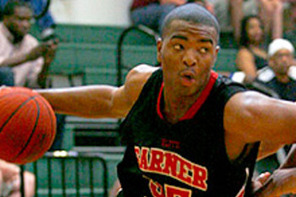 http://media.scout.com/Media/Image/93/936992.jpg
Committed to: North Carolina State
Class Rank: 29
T.J. Warren has a great upside, but he has too many flaws in his game to expect him to do anything but bust.
First, he needs to play with a greater sense of urgency. He has a tendency to float through games without taking control. He becomes unproductive on both ends of the floor when this happens, settling for too many threes despite being a lackluster shooter.
Speaking of his shooting, he has an awful release. He needs to fix his release if he is going to become a more consistent shooter and enhance his offensive game.
Warren isn't going to wow anyone with his athleticism, and he also needs to become a better rebounder.
Warren has so many glaring flaws it's incredible that he is ranked No. 29 in the Class of 2012. He has bust written all over him.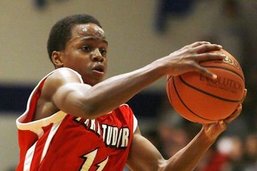 http://www.indy.com/photos/304899/post.jpg
Committed to: Indiana
Class Rank: 24
Yogi Ferrell is a good point guard, and he could be a role player for Indiana. But he is going to be a bust when his play is compared to his No. 24 rank in the class.
Ferrell is an incredibly small point guard at 5'11" and 160 pounds. He is one of the smallest players in the class, which means that he is going to struggle against opponents who are bigger and stronger.
Ferrell is quick, but he has a tendency to leave his feet before passing, which makes him vulnerable to charges, errant passes, turnovers and injuries.
Ferrell just won't be able to make it at the college level at his current size, and there isn't much he can do about it. It's sad that such a good kid is going to have a problem with size.
Even though I like him as a player, I have to say that he is going to be a bust.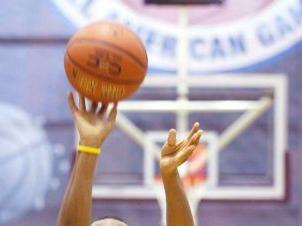 http://3.bp.blogspot.com/-lDVuHvigM-s/T3TlcnYSC5I/AAAAAAAAAJo/LrS6TDveIdA/s1600/628x471.jpg
Committed to: Duke
Class Rank: 12
Rasheed Sulaimon is not a very good shooter for a shooting guard, and that is going to hurt him at Duke. The Blue Devils live and die by the three, and they will rely on Sulaimon to shoot.
That's a problem.
Sulaimon is a streaky shooter at best, and the fact that he will be shooting more threes at Duke than almost anywhere else is going to hurt him.
While the Blue Devils had Austin Rivers drive through the lane last year, they will probably ask Sulaimon to shoot more from the perimeter than would be advisable.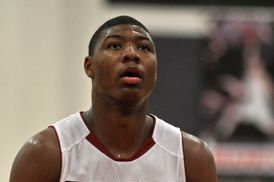 http://www.dallasnews.com/incoming/20110228-ns_04marcussmart_17442534.jpg.ece/BINARY/w620x413/NS_04MARCUSSMART_17442534.JPG
Marcus Smart, dubbed "Smart-acus," is a top-10 player, according to ESPNU. The shooting guard will be going to Oklahoma State next season.
At 6'3" and 200 pounds, he has a big frame and pretty quick for his size. He can drive through the lane and finish through traffic, thanks to his frame, but he does have a weakness.
Smart is not a very good shooter. He has dominated in high school and was a National Player of the Year finalist, but his game will not be as successful at the next level.
Smart does not have a good jump shot, and his range is incredibly limited. We saw just how much this could hurt him against better competition when Smart only scored a single point in the McDonald's All-American game.
I didn't think Smart even deserved to be in the game, and his lack of offensive production in such a high-scoring affair proved that. When he starts to consistently play against competition like this next year, he is going to struggle, for sure.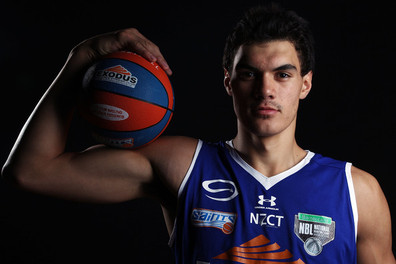 http://www3.pictures.zimbio.com/gi/Steve+Adams+New+Zealand+NBL+Rd+3+Wellington+IxMUa3zSCRPl.jpg
Committed to: Pittsburgh
Class Rank: 6
Steven Adams is the New Zealander who is making noise in the U.S. He's been in the country for less than a year, but he is already getting quite a bit of press.
One of the biggest mistakes most basketball analysts make is trusting players from overseas to adapt to our style of play in a day. It's a different game, and it's hard to master.
Adams did the right thing by coming to the U.S. a year early, and it is going to help him, but he is not ready for the college game.
Adams still plays standing up straighter than he should. While that hasn't been holding him back as much in high school, it is going to hurt him in college. His offensive game in the post is still limited as well.
Adams is not going to be able to live up to the hype of being the No. 6 recruit in the country, and he will be considered a bust for the one or two years he is at Pitt.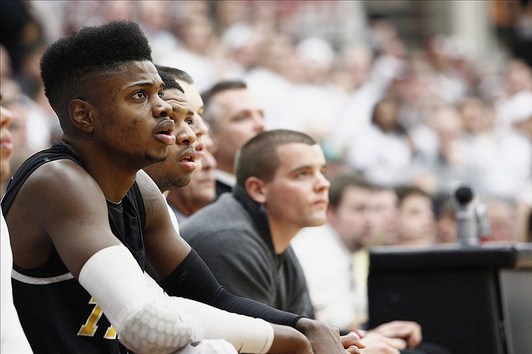 http://thebiglead.fantasysportsven.netdna-cdn.com/wp-content/uploads/2012/04/nerlens-noel.jpg
Now before all of you fans jump on my back for calling the No. 1 recruit in the country a future bust, hear me out.
Nerlens Noel reminds a lot of people of Anthony Davis. While Davis was the National Player of the Year and the next No. 1 overall pick in the NBA draft, Noel is not going to be as successful.
Both Davis and Noel stand 6'10". They are also both very lanky for their height, which hurts them, but both are athletes. Davis was once a point guard and still moves well and has terrific hops. Noel can jump, but he is not as effective a shot-blocker as Davis at this point in his career.
The biggest issue for Noel is on the offensive end. He cannot create his shot, and while some experts say that his offensive game is expanding, it is not at the point where he will average double-digit points in college.
In terms of college potential, Noel reminds me more of Andre Drummond than Anthony Davis. Noel is not going to be scoring as much as people would expect of a No. 1 overall recruit, and his defense won't make up for his inability to score.
Davis, like all recruits, had a drop-off in production in college. He averaged 32 points, 22 rebounds and eight blocks per game in his senior season. Noel, on the other hand, averaged 12.6 points, 7.2 rebounds and 3.9 blocks per game.
I see a similar drop-off in store for Noel because of his weak frame, and that leaves him in a position to be a huge bust.