Wisconsin Football: Chikwe Obasih and Rob Wheelwright Commit to Badgers
May 1, 2012

Harry How/Getty Images
Wisconsin's spring game last weekend brought some of the nation's top recruits to Madison to watch the Badgers in action, and two of these visitors decided they had seen enough to make a verbal commitment.
In-state 4-star defensive end Chikwe Obasih (Brookfield, WI) and 3-star wide receiver Rob Wheelright (Columbus, OH) brought Wisconsin's class of 2013 commitment total to five last Sunday afternoon. 
Obasih has been a frequent visitor at Wisconsin over the past month and admitted to Josh Helmholdt of Rivals.com on Monday afternoon that his most recent visit did not blow him away, but his past experiences and burning desire to be a Badger made it clear that he did not need to hear anymore recruiting pitches. 
"I had extra pressure this weekend," Obasih said. "It wasn't as good as the other times I went down, but I left still loving it so I knew that meant I'd be happy there for a long time. 

"It's a big honor for me. My school has sent six or seven (players) to the Badgers, so the tradition at my school is going on and you just get a sense of pride from the entire state." 
The Badgers have long been the team to beat for the nation's No. 22 ranked strongside defensive end and top prospect in the state of Wisconsin, and Obasih's desired major was one of the reasons the Badgers had advantage over several other schools pursuing him. 
"Most of the schools I was looking at - few had the right field," Obasih said. "I want to study actuarial science, risk management and statistics at the Business School and Madison has exactly that." 
Another reason Obasih is excited to be a Badger is the opportunity he will have to see the field early in his career after Wisconsin graduates many of its veteran defensive linemen after the 2013 season.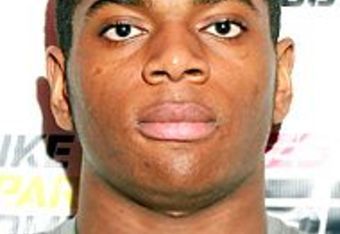 "They have a huge senior class when I get there, so I would probably plan to redshirt," the 6'3", 240-pounder said. "After that, they said I would probably be in the rotation for d-end. I want to come in and prove that I have what it takes to contribute and try to make an impact." 
Wheelwright's commitment came as a bit of a surprise only because the Walnut Ridge High School wideout has been tight lipped throughout the entire recruitment process. The Ohio native's current coach, Byron Mattox, knew Wheelwright had been favoring the Badgers for quite some time. 
"I knew that Wisconsin was high on his list," Mattox told Helmholdt on Sunday. "He has been real secretive and kind of kept what he was thinking to himself, so I wasn't sure if he was going to commit when he went up there or not. It was kind of surprising, but not real surprising." 
Mattox went on to say that Wheelwright is the same kind of receiver as former Wisconsin standout Nick Toon and that the 6'3", 185-pounder comes from a great football "pedigree." Wheelwright's brother, Ernie, starred at receiver for the Minnesota Golden Gophers until his graduation in 2008. 
"He has a love for the game," Mattox said. "His brother, I know, has given him some tips, but he has all the intangibles too. He was voted as a captain going into next year by his teammates. He is a high energy guy on the field, brings that to practice and just wants to get better and be great." 
Wheelwright should have a chance to make an instant impact as a freshman in 2013 alongside Wisconsin's rising star receiver Jared Abberderis, who could potentially be coming off a breakout 2012 season as a junior.  
The nation's No. 39 ranked pass catcher is the fourth 3-star prospect in Wisconsin's 2013 recruiting class—Obasih is the lone 4-star recruit—and the Badgers are not likely to add another receiver to the group. 
Another notable prospect who made the trip to Madison last weekend for an unofficial visit was dual-threat quarterback Tra'von Chapman (Kent, OH).  
Although the weather was not great for much of the afternoon, Chapman enjoyed his visit and liked what he saw from Wisconsin on the field. 
"It was pretty cold [Saturday], but other than that it was a pretty good, competitive game," Chapman told Helmholdt after his visit. "Wisconsin is a great place with a great offense. They are rebuilding on defense, but I feel good about Wisconsin." 
The nation's No. 3 dual-threat quarterback and No. 106 overall prospect has Wisconsin fans and coaches dreaming of another athletic passer running the Badgers' pro-style offense like Russell Wilson did in 2011. 
"What they were able to do with (Wilson) in less than two months was, wow," Chapman said. "They like having those athletic quarterbacks and when you put an athletic quarterback in a pro system, the sky is the limit. 

"They say I remind him of Russell Wilson and you see what they did with him, imagine what they could do with me." 
The Theodore Roosevelt High School standout's top offers to date are from Northwestern, Illinois, Pittsburgh and Arizona, but he expects more offers to come in soon and has no problem with taking his time before making a commitment. 
"I have no problem taking my time. I don't plan to wait until the end of the fall," Chapman said. "I plan to do it late June or at the latest middle of July. I know a lot of new teams are coming in because their No. 1 quarterback went somewhere else." 
If a Wisconsin offer comes through soon, the Badgers would be considered one of the favorites to land Chapman, but whether or not that offer is extended is unknown at this time. 
Zach Dirlam is the Lead Editor of the College Basketball section as well as Big Ten columnist for the FOX Sports/MSN/YardBarker affiliate website Sports at Work. Check out his blog, Dirlam's Dirty Dugout Sports Blog, which features this story, along with other articles and video reports on major sports.
Follow Zach on Twitter.