Chelsea Transfers: Fernando Torres and 5 Blues That Must Stay at Stamford Bridge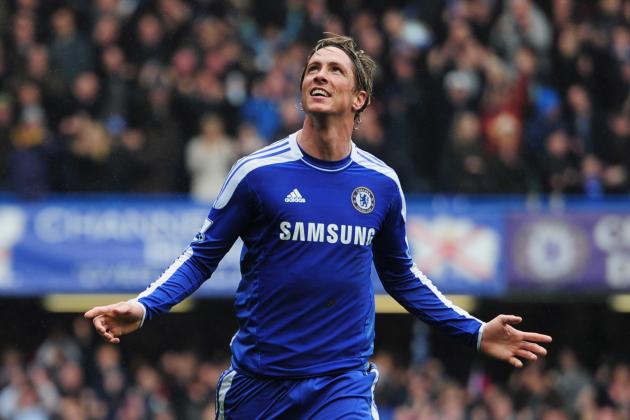 Jamie McDonald/Getty Images

After his hat trick at Stamford Bridge, Fernando Torres showed the Chelsea faithful why he was brought in for £50 million.
Sure, he won't be netting goals every match, but Torres still has plenty left in the tank. After benching him and talking about transfers, Chelsea need to fully back Torres.
El Nino, along with a few other players, need to stay at Stamford Bridge. Chelsea still have plenty of use for them, and the team will be better with them.
Obviously, the Blues need to bring in some new players, but these guys need to stick around. While they won't necessarily add the most to the first team, they can all still contribute to a championship side.
Begin Slideshow

»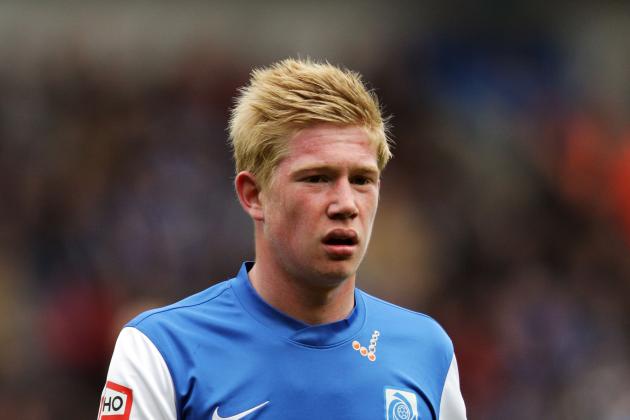 Dean Mouhtaropoulos/Getty Images

Even though Kevin de Bruyne hasn't played for Chelsea yet, that needs to change next year.
His transfer/loan was best for both parties, but he's ready to make an impact at Chelsea next season. The 20-year-old playmaker would make things easier on Juan Mata, and de Bruyne would be able to create goals for whoever is playing up top for Chelsea.
De Bruyne can play in the middle, but he is much more comfortable on the left wing. He can push the attack forward, and he would allow Mata to stay more central, without either of them wearing themselves down.
De Bruyne may still be young, but he has the skills necessary to be in Chelsea's starting XI next year.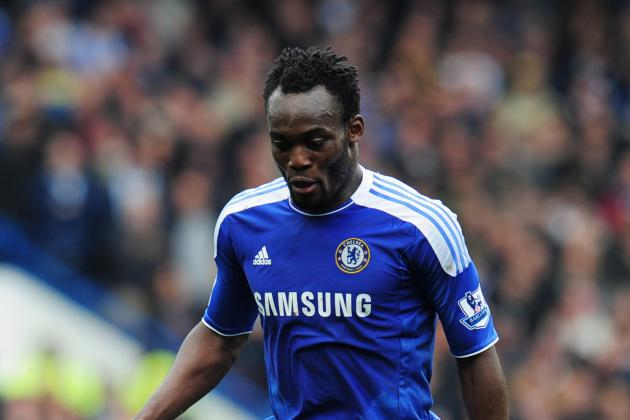 Shaun Botterill/Getty Images

If the new Chelsea manager (Roberto Di Matteo, please) is smart, he will start Oriol Romeu regularly.
With that said, Michael Essien still has a place on the Chelsea squad.
He shouldn't be the regular starter in the holding midfield, but he could definitely relieve Romeu on the first team for cup play and anything else that clusters the schedule.
Essien is a club legend, and he once was one of the best midfielders in the world. He can still start for a good team, but he just won't quite have enough to start for Chelsea.
Regardless, Essien could still get plenty of appearances, and the team would benefit from having his leadership.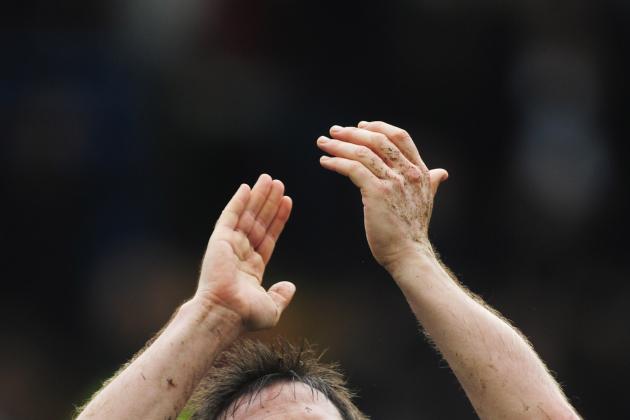 Jamie McDonald/Getty Images

Frank Lampard is simply one of the greatest players in Chelsea history.
For the club, he's fourth on the all-time appearances list. He's third on the all-time goals list. More than anything, Super Frank is revered by fans.
Lampard has lost a step or two (pace was never his greatest trait to begin with), but he can still put the ball in the net. He leads the team in Premier League goals this year, and he has 19 goals in all competitions.
Simply put, Lampard can still get the job done.
Next year, he probably shouldn't be a regular. Lampard's played nearly 50 matches for the club this year, but I don't see that happening next year.
However, he can still play in a good amount of games, and I wouldn't be surprised if he racked up another 35 appearances, which would put him in third place on Chelsea's all-time list (assuming he plays in four of the remaining five matches this year).
Lampard is a legend, and he shouldn't be going anywhere soon.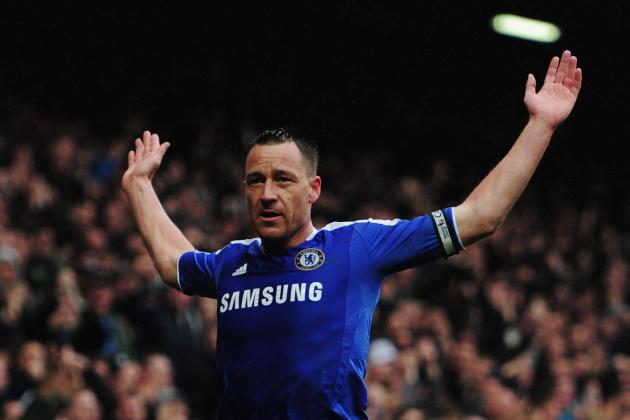 Jamie McDonald/Getty Images

Personally, I've had just about enough of John Terry.
He's selfish, arrogant and seems to have lost the plot. He loves Chelsea, but he just hasn't done a good job being the skipper as of late.
I don't blame him for all the bad press he receives. It's the nature of the position. However, some of his antics are ridiculous. The kick to Alexis Sanchez's hamstring was embarrassing. Yes, Sanchez made the most of the contact, but the kick was deliberate and inexcusable.
Nevertheless, Terry shouldn't be going anywhere. He is one of the faces of the club, and he will be for the foreseeable future.
His role on the team may diminish, but Terry will not leave the spotlight at Chelsea any time soon.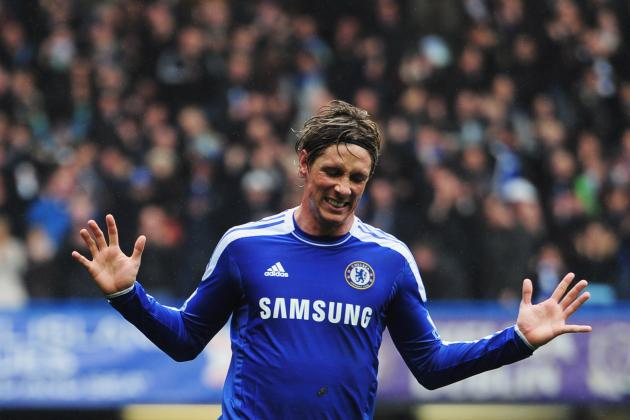 Jamie McDonald/Getty Images

Fernando Torres is back.
OK, that is a little dramatic, but the 28-year-old sure looked good on Sunday. He netted three goals, and he earned each of them.
While Torres won't be scoring at a great rate, he should be able to score goals next season when called upon. Hopefully, Chelsea will buy a world-class striker (Edinson Cavani?) in the summer, but El Nino will still have his role.
Torres will always have fresh legs and make dangerous runs. Even though he doesn't always finish well, he wears defenses down.
Chelsea won't get great value for Torres in the transfer window, and it would behoove them to hold onto the Spaniard, milking him for every goal he has left.