Detroit Pistons: Top 10 Reasonable Free Agent Targets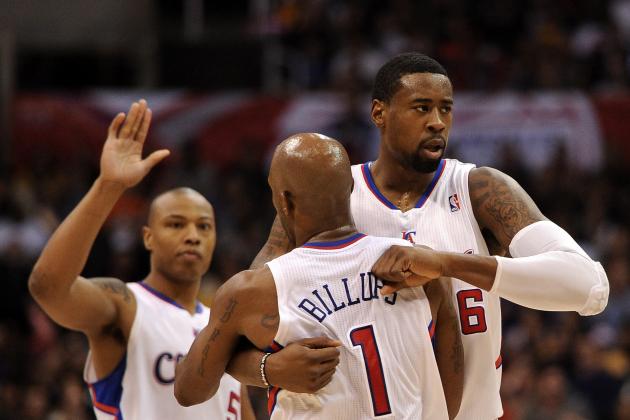 Harry How/Getty Images

The Detroit Pistons' season is mercifully over.
Again, no trip to the playoffs.
Again, the highlight of the year will be the NBA Draft in June.
Again, the folks in Detroit are left shaking their heads after a dismal season.
But as opposed to recent years, this team appears to finally be on a sort of upswing.
Sure, this team is far from being an elite team.
But the playoffs no longer appear to be a pipe dream for a team that finished .500 after a 4-20 start.
Personally, I thought this team would fail to win 20 games and could be in the running for a top three pick.
And while there is probably a lot of reason for optimism, this team still needs some serious work to become a good club.
While a top-flight free agent is probably out of the question, this team still could bring in a player or two via free agency that could help in a major way.
Here are 10 players that the Pistons should target in free agency.
Begin Slideshow

»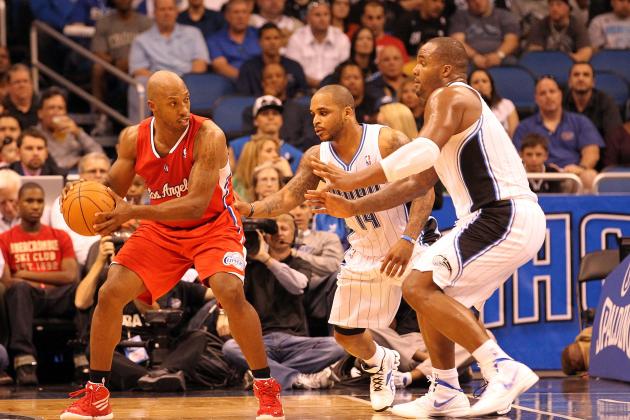 Sam Greenwood/Getty Images

According to at least one Piston, Detroit needs to add a veteran point guard.
In an article in the Detroit Free Press today, Tayshaun Prince stated that the team should look for a veteran point guard to help mentor rookie point guard Brandon Knight:
"Brandon Knight is our starting point guard and will continue to be, but hopefully we can get a veteran point guard to kind of mentor him a little bit," Prince said. "There can be times that me and Ben Wallace can mentor and help him out and whatnot, but I think if you have a point guard that's been through the wars, he can help him out a little bit better than we can."
Personally, I think that the Pistons need to sign a winner to help guide the young guys.
That's why bringing back Chauncey Billups makes sense.
Billups had his best seasons as a professional here, and helped lead the Pistons to their third NBA title.
It was a mistake to trade him for Allen Iverson, and re-signing him could do a lot to exorcise some of team president Joe Dumars' past demons.
So how much does Billups have left in the tank?
His All-Star days are behind him, but he is incredibly smart, and is a very similar player to Knight.
He would be the ideal mentor to the young guard.
To sweeten the pot, the Pistons could offer Billups a very nice deal and leave the door open to an executive job once he retires.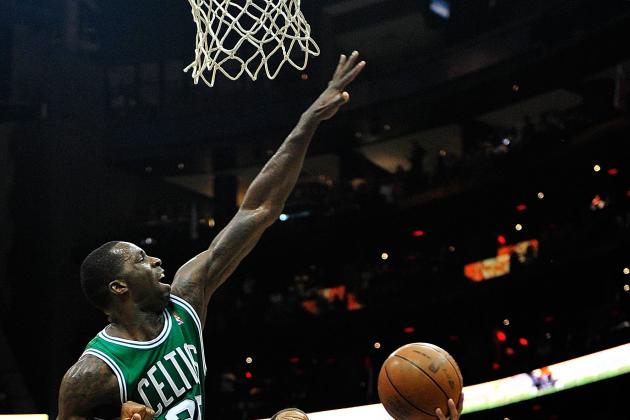 Grant Halverson/Getty Images

The Pistons' biggest need this offseason is going to be a big man to help the front court.
They need someone physical that can rebound, block shots, and play good interior defense.
Brandon Bass is a good player that is just now getting his due.
Sure, this would guarantee that Greg Monroe is a center and not a power forward (one of the more popular debates in Pistons Nation).
But Bass is a physical player and although he is a bit undersized (6'8), he makes up for that with superb athleticism.
Some may point at Jason Maxiell and say that the two are essentially the same player, but that is far from the truth.
Bass is more talented, younger, and provides better athleticism.
Provided he opts out of his contract (he is on the books for a $4.5 million player option), he could be had for the mid-level exception.
The Pistons likely will amnesty at least one of their disappointing players (Ben Gordon or Charlie Villanueva) which will free up even more cash.
Pair Bass with another big via the draft, and the Pistons suddenly have some front court depth.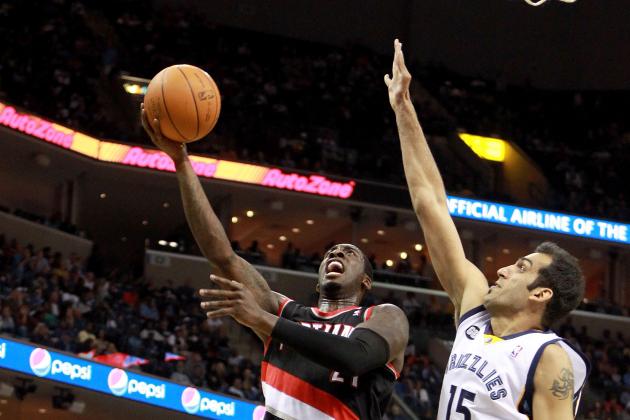 Andy Lyons/Getty Images

Hickson has been a somewhat disappointing player.
Once talked about as the future of the Cleveland Cavaliers, Hickson has bounced around a little bit of late, and even earlier this year some wondered if he might be a perennial underachiever.
But after being dealt to Portland, Hickson finally seemed to figure it out, and averaged 15 points and eight rebounds in 19 games with the Blazers.
Hickson is big, physical and athletic. The only real issue with him is that he doesn't block a lot of shots. So if you pair him with Monroe, you have a front line that won't alter many shots.
But Hickson should come relatively cheap (restricted free agent with a $3.4 million qualifying offer), and if they sign him, they could take a chance on Andre Drummond in the draft and let him sit for a while.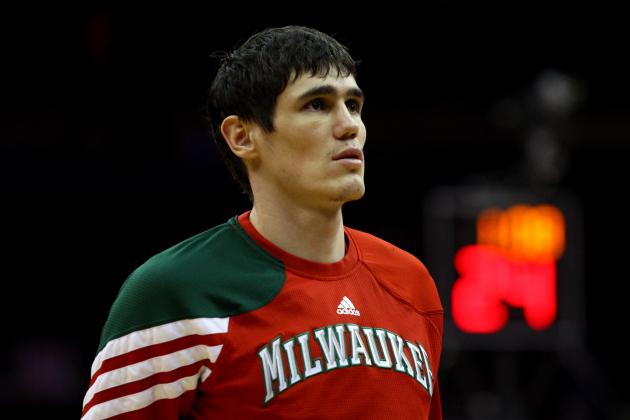 Chris Chambers/Getty Images

Ilyasova is fairly unknown to many, but he is a very quality player.
For Pistons fans, think Memo Okur.
He is a great perimeter shooter (45 percent from three point range), and an improving rebounder (8.8 per game this year).
He also is only 24 and is only going to get better.
The problem is that Milwaukee is probably going to set the market in order to re-sign the unrestricted free agent given the fact that they already dealt Andrew Bogut and are probably counting on Ilyasova to be their big man for years to come.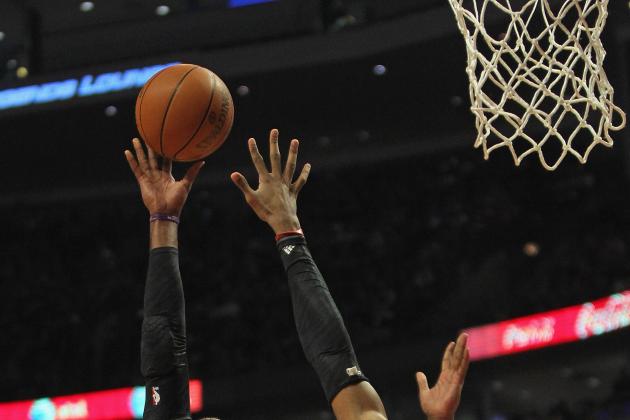 Jonathan Daniel/Getty Images

Jason Thompson is a big, physical center/forward that can bang down low and score a little bit as well.
But the emergence of DeMarcus Cousins has basically pushed Thompson's numbers down, making him somewhat of an odd man out.
But he would allow the Pistons to move Monroe to the power forward spot, or basically be interchangeable with Thompson.
Thompson does not require the ball a ton, but instead gets his points through garbage buckets and put-backs.
He also shouldn't require too much cash, perhaps just the mid-level exception as he is a restricted free agent with only a $4.1 million qualifying offer.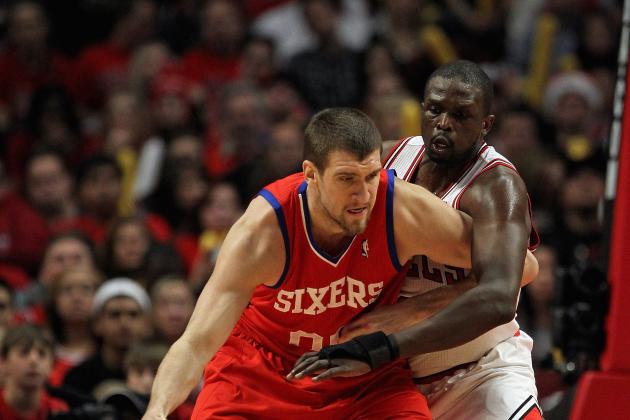 Jonathan Daniel/Getty Images

Spencer Hawes is your typical, no-nonsense big man.
He doesn't shoot threes, he doesn't require a lot of touches in the post, and he isn't flashy.
But he is big, physical, and he can rebound.
He doesn't block a ton of shots, but he would be a nice addition to this squad.
The only real problem I have with him is that he isn't very athletic. This wouldn't be a big problem, but neither is Greg Monroe, so the Pistons would have a big, non-athletic front court that doesn't block shots.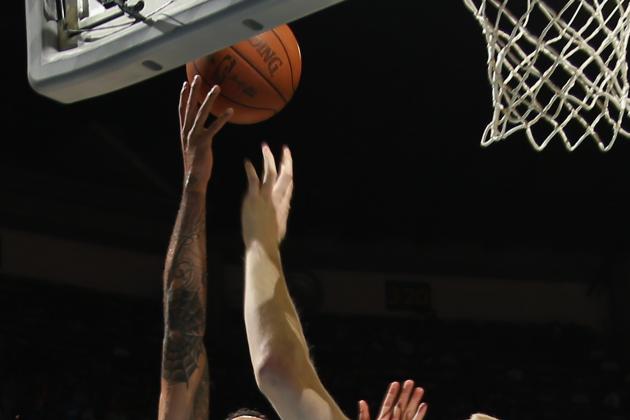 Chris Graythen/Getty Images

We have been talking about Chris Kaman coming to Detroit for years now.
But just like has been the case for the last few seasons, Kaman still fits well with the Pistons.
Kaman is a center that can rebound, score, and block the occasional shot.
He would take some pressure off of Monroe, and would be a nice stop-gap player for Detroit while they develop the big man that we all believe they will draft this summer.
In order to get Kaman, Detroit would have to get a pretty decent home team discount.
The Pistons won't want to spend more than the mid-level for Kaman, who earned $14 million this year.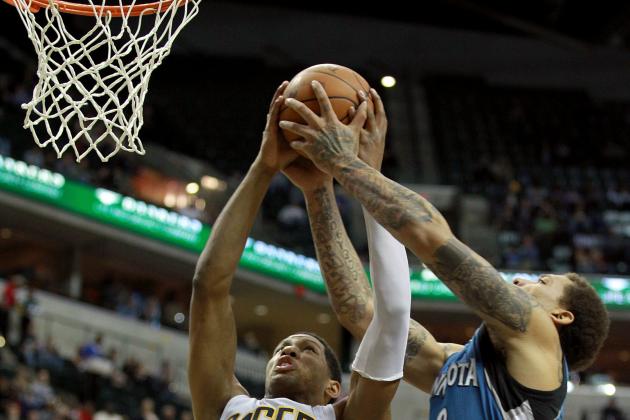 Andy Lyons/Getty Images

On the face of it, Beasley appears to be a problem child.
He has largely underachieved this year, after a breakout season last year, and has not lived up to his high draft position.
He also has been battling his own personal demons, and it is fair to ask where exactly he fits on a basketball court.
But those are the exact reasons why Dumars is probably targeting him.
Dumars likes rehabilitation projects, and his past shows that he can be successful with those projects.
Beasley is a restricted free agent, but he has a high qualifying offer.
This makes me think that the Wolves will probably just let him walk, and choose not to tender him an offer.
Beasley could be a very good scorer coming off the bench as a small forward, but only for the right amount of money.
The Pistons can't offer him too much cash, or else they could be on the hook for another Charlie Villanueva.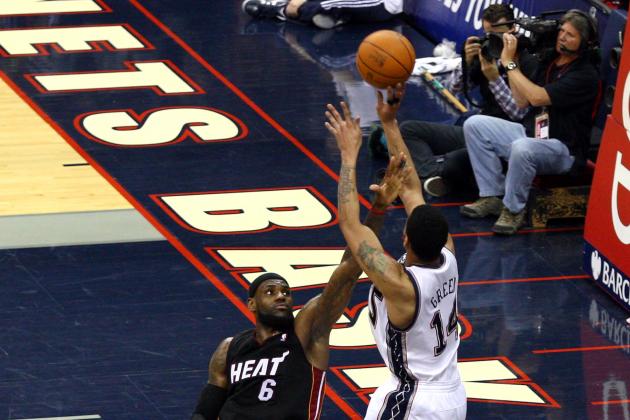 Chris Chambers/Getty Images

Gerald Green has had quite the NBA ride.
Originally a first round pick, Green gained fame for his dunking ability, but was out of the league by the end of 2009.
But he worked his way back into the league, and signed a couple 10-day contracts with the Nets and the rest is history.
He averaged about 13 points per game and provided good shooting and highlight reel dunks.
The Pistons need athleticism on the wings, and Green could be a nice addition. He could back up Tayshaun Prince, and help with the new look Pistons up-tempo offense.
He also should be cheap, likely only costing the team a fraction of the mid-level exception.
Chris Chambers/Getty Images

People who routinely read my articles know how high I am on Humphries.
I like his athleticism, his rebounding ability, and I think he is an underrated scorer down low.
Given the fact that the Pistons are going to look to get out and run more in upcoming seasons, I think that Humphries could be a really good addition.
The key will be how much to pay him.
Last year, he earned $8 million.
There is no way the Pistons will want to pay him that much.
But if they can amnesty either Ben Gordon or Charlie Villanueva, they could use the bulk of those deals for Humphries.