Baltimore Orioles Top Prospects: Who's Hot and Who's Not, April 30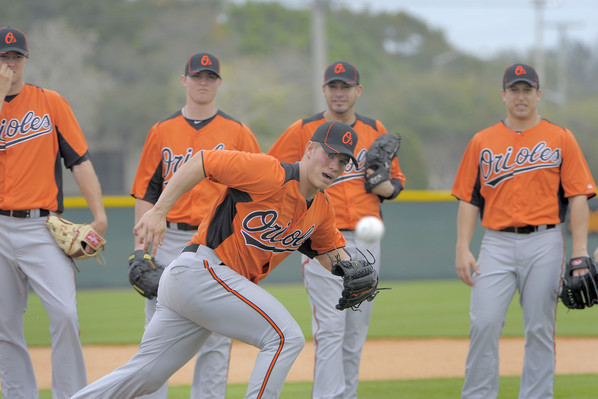 Is there any stopping Dylan Bundy?
Another week, another sensational outing for uber-prospect Dylan Bundy, whose legend grows with each scoreless inning. After a four-inning, one-hit performance (the first he's allowed all season), Bundy's scoreless inning streak stands at 17.
Luckily for the O's, Bundy isn't the only thing going well down on the farm. A couple of young hitters, Nick Delmonico and John Ruettiger, have really started to heat up, while right-handed pitchers Tyler Wilson and Parker Bridwell put up huge performances.
The O's may have one of baseball's weakest farm systems, in terms of depth, but they're slowly proving they have more talent than anyone expected.
Sounds a lot like the big league club.
Begin Slideshow

»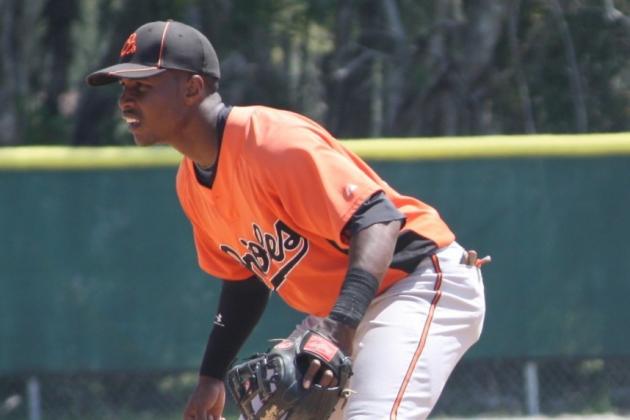 For the third time since being drafted, OF L.J. Hoes has switched position. The outfielder-turned-infielder-turned-outfielder is now firmly entrenched as Bowie's center fielder, and during the past week and a half, he has been exactly the catalyst the O's were hoping he would be.
A 12-for-29 (.414) streak since April 21st has upped Hoes' average to .287. During that span he has three multi-hit games, including a 4-for-5 effort. He's driven in at least one run in four consecutive games, an impressive feat for a player who is likely to hit near the top of the lineup in the big leagues.
For the season, Hoes has three doubles, a triple, nine RBI and seven runs. He's shown above-average plate discipline, walking 14 times to his 17 strikeouts and has continued to be a threat on the basepaths, swiping five bases in eight tries.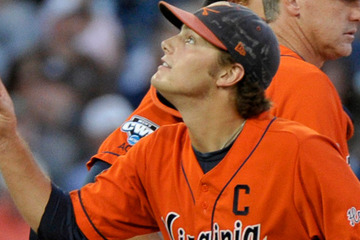 After a couple of uneven performances, RHP Tyler Wilson rebounded in a big way this week. The 10th-round pick last June pitched six brilliant innings, allowing just three hits and one walk while striking out a season-high seven.
The performance lowered his ERA to 2.45 and gave him his third victory of the young season. Despite the presence of RHP Dylan Bundy and RHP Parker Bridwell, both of whom rank among the O's top pitching prospects, it has been Wilson who has emerged as the team's ace.
He paces the squad in innings pitched, victories and WHIP, if you exclude Bundy of course.
Wilson was a reliable arm at the University of Virginia, going 27-7 primarily as a reliever. His final season at UVA was spent in the rotation, slotted behind Danny Hultzen. He went a perfect 10-0 as a senior with a 2.24 ERA and an astonishing 124-to-22 strikeout-to-walk ratio in 104.1 innings.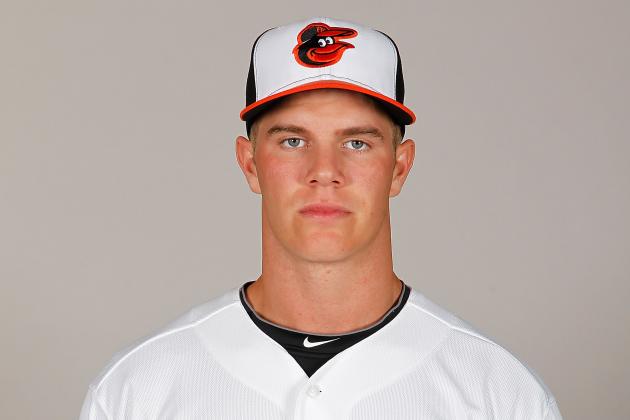 J. Meric/Getty Images

Another week, another scoreless outing for the most heralded pitching prospect in all of baseball.
Clearly, the challenge of going four innings instead of three hasn't fazed Bundy, who extended his scoreless inning streak to 17 with four innings of one-hit ball. Bundy faced 12 batters and retired all but two, one reaching on a single and the other on a walk, only his second of the season.
According to Dan Duquette, the O's executive vice president, Bundy will have at least two more four-inning outings, and then be bumped up to five innings. All of those starts are expected to be made at Delmarva.
Thanks to the first hit off Bundy, notched by Delta Cleary, who also earned the walk, opponents are now hitting a shade above .000 against him.
Season stats: 0-0, 0.00, five starts, 17 innings, one hit, 25-to-2 strikeout-to-walk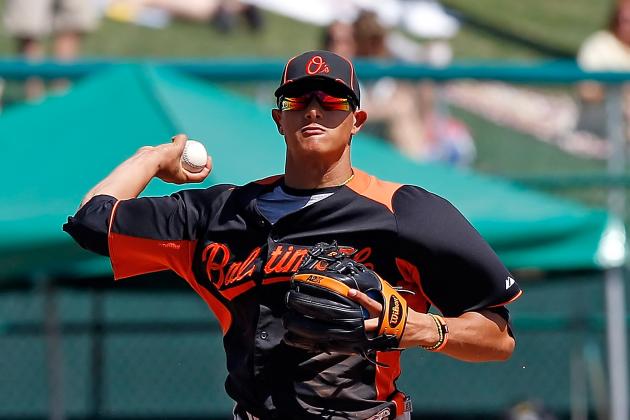 J. Meric/Getty Images

The past two weeks weren't Machado's best. He sandwiched two multi-hit performances between four oh-fers. For the week he went 4-for-17 (.235), dropping his season line to .241/.344/.405. Despite the slump, Machado didn't lose his composure, drawing four walks, compared to just two strikeouts during the week.
Machado has nine RBI on the season, but hasn't driven in a run since April 19th, a span of nine games. In his past 10 games, he's only notched two extra-base hits and zero home runs.
Machado hit a slump about this same time last season, after returning from a minor injury that cost him a few weeks. There's still really no need to worry about the 19-year-old, seeing as how he's the third-youngest position player in the Eastern League.
Season stats: .241/.344/.405, five doubles, one triple, two homers, nine RBI, five runs, 13-to-18 BB:K, 2-for-4 SB
On the injury front, it was a relatively quiet week.
OF Trent Mummey has been placed on the disabled list with an ailing hamstring.
The O's also released infielder Josh Barfield in order to make room for RHP Jason Berken, who was optioned back to Norfolk.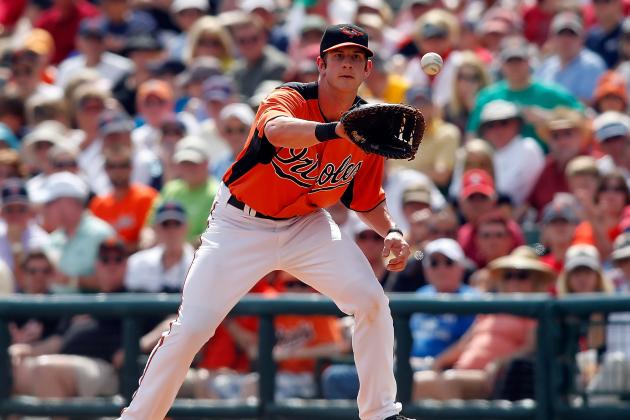 J. Meric/Getty Images

Hot
After a breakout season in 2010, 1B Joe Mahoney slipped last year, due in part to an injury that limited him to only 88 games. This year he's once again struggling, but over the past week he's been Norfolk's hottest hitter, going 8-for-23 (.348) with two doubles, one homer and five RBI. That has boosted his average to .247.
With Chris Davis off to a hot start at the plate in the big leagues, the need for Mahoney isn't as immediate, but it's still nice to see him rebounding after a terrible start.
The O's offseason signing of RHP Stu Pomeranz, older brother of Rockies starter Drew Pomeranz, went unnoticed by most. Six appearances and 14.1 innings into his debut season with Baltimore, he has yet to allow an earned run. Pomeranz was promoted this past week from Bowie, where he tossed 13.1 scoreless innings, striking out 20. In his first appearance with the Tides, the 6'7", 220-pound right-hander struck out the side in one perfect inning. Batters are now hitting a paltry .140 off of him and he's averaging 14.4 strikeouts per nine innings.
Not
For a 22-year-old in Triple-A, OF Xavier Avery has performed exceptionally well. He has six extra-base hits, 13 runs and seven steals. Over the past week, however, things have taken a turn for the worse. He's mired in a 3-for-20 (.150) slump that has seen him strike out seven times. His average has dipped to .247 and he's gone down on strikes 30 percent of the time.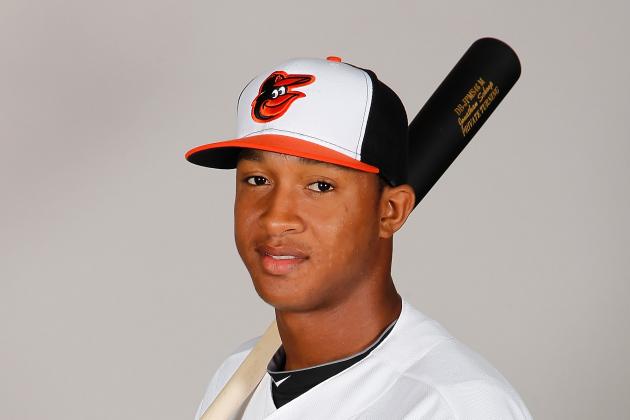 J. Meric/Getty Images

Hot
It's hard to imagine a player getting off to a better start than OF Ronnie Welty, who hit .415 with seven doubles, three triples, three homers and 17 RBI in his first 13 games at High-A Frederick. After a swift promotion to Double-A, Welty has continued to hit at a torrid pace.
In six contests, the 24-year-old outfielder is hitting .333 with four doubles, a triple and four runs. If he could only keep the strikeouts down, he might actually be hitting better than .390 on the season.
After an on-and-off career starting and relieving, RHP Eddie Gamboa has returned to the spot of his greatest successes—the bullpen. After a rough transition to Double-A early in the season, the right-hander has been spot on in the past week. In two outings, spanning 6.2 innings, Gamboa has allowed a mere four hits and struck out four, lowering his ERA to 2.20.
Not
The O's knew they were challenging both SS Manny Machado and 2B Jonathan Schoop with a promotion to Double-A, and sure enough four weeks into the season, both are scuffling. Schoop, who is 4-for-24 (.167) in his last five contests has taken the brunt of the abuse though. He's struck out twice per game for the past four, and now has gone down on strikes in 25 percent of his plate appearances.
Interestingly enough, Schoop's worst struggles have come against right-handed pitching, hitting a mere .182. Against lefties, he's fared much better (.273).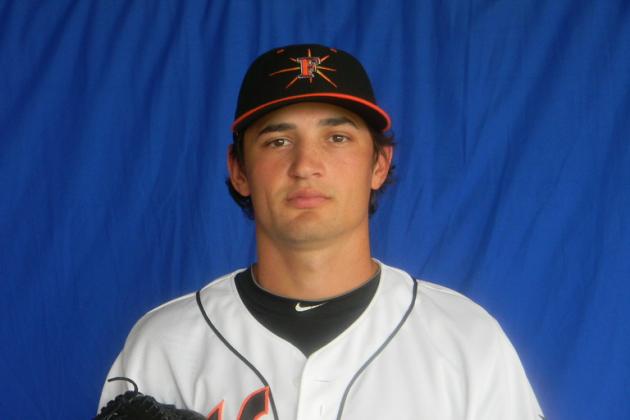 Hot
LHP Jason Gurka has always been a strikeout machine. He whiffed 46 batters in 38.1 innings in 2010 and racked up another 67 in 53.1 innings last year. This season, he's back at Frederick—where he closed out his 2011 campaign—and he's been as good as ever. In 9.1 innings, spanning five outings, the lefty has 11 strikeouts and just one walk.
He has yet to make an appearance in which he did not strike out multiple batters.
Not
Before there was Jonathan Schoop, there was SS Garabez Rosa. Rosa had a breakout season in 2008, but has yet to recapture the momentum that had some wondering if he was the team's shortstop of the future.
Four seasons later, Rosa has yet to get past High-A ball. He returned to the field this past week, but he might have been better off taking another few weeks. In five contests, he's 3-for-17 (.176) with five strikeouts. Now 22, Rosa is a career .253 hitter who has 30 walks and 381 strikeouts in 434 games.
Through the first two weeks of the season, 3B Tyler Kelly was one of the Keys top performers. Since then, he's gone through the mother of all slumps, going 1-for-18 (.055). That has dropped his average to .283, which is still one of the best numbers on the team. Luckily, his on-base percentage (.427) hasn't been too affected, thanks to his team-leading 13 walks.
There's no doubt in my mind that RHP Kyle Simon is much better than his 0-4 record and 5.61 ERA. The 2011 fourth-round draftee has been a victim of bad luck and terrible defense. Nearly half of Simon's allowed runs have been unearned, and while he has allowed opponents to hit .322 off him, he's maintained his cool with a 20-to-4 strikeout-to-walk ratio.
His most recent start also showed some progress, as he struck out a season-high eight batters in six innings, while allowing only two earned runs.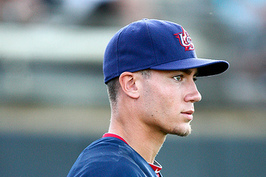 Hot
After a rough start, 3B Nick Delmonico has finally started to hit like the O's expected him to. A 6-for-19 (.316) steak has pushed his season line to .230/.329/.365. The O's spent a sixth-round pick on Delmonico last June, in the hopes that he would develop into a middle-of-the-order threat who can hit for both power and average.
Through 20 games, the 19-year-old has four doubles, two homers and 15 RBI. He's also shown much better plate discipline (11-to-18 BB-to-K) than expected for a player less than a year out of high school.
Coming off of his worst start of the 2012 season—in which he surrendered six runs on nine hits and three walks—RHP Parker Bridwell rebounded with his best. Against Greenville, the right-hander struck out a season-high six batters in six shutout innings, in which he allowed just two hits.
In four starts, Bridwell has a 4.05 ERA and two victories. Batters are hitting .253 off of him and he's yet to allow a home run.
Not
Since jumping out to a hot start and racking up 14 RBI in the season's first three weeks, OF Brenden Webb has gone silent at the plate. He's 1-for-16 over the past week, with six strikeouts. He's now hitting a meager .209 on the season and has a ridiculous 28 strikeouts in just 67 at-bats.
On the plus side, Webb has proven much more adept at drawing walks this season, and his last outing was the first game since April 14th that he wasn't issued a free pass. As a result, his on-base percentage (.345) is much higher than expected.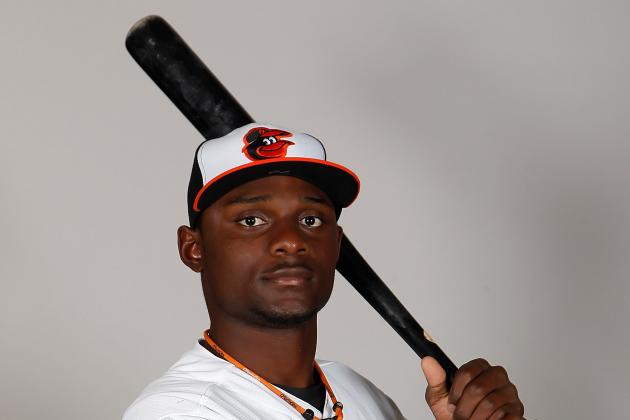 J. Meric/Getty Images

HR
Tyler Townsend, 1B 6
Brandon Waring, 3B 5
Bobby Stevens, 2B 4
RBI
Ronnie Welty, OF 19
Aaron Baker, 1B 16
Nick Delmonico, 3B 15
AVG
Ronnie Welty, OF .390
John Ruettiger, OF .337
Antoan Richardson, OF .322
R
Jason Esposito, 3B 17
Ronnie Welty, OF 16
John Ruettiger, OF 16
SB
John Ruettiger, OF 10
Xavier Avery, OF 7
Glynn Davis, OF 7
K
Jai Miller, OF 32
Brenden Webb, OF 28
Jason Esposito, 3B 23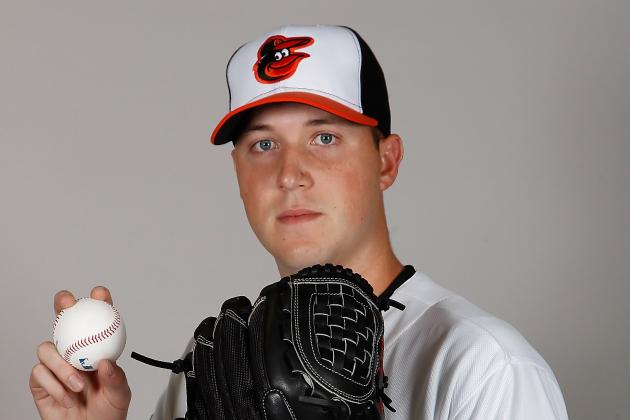 J. Meric/Getty Images

W
Jacob Pettit 3
Mike Wright 3
Tyler Wilson 3
Miguel Chalas 3
L
Bobby Bundy 4
Kyle Simon 4
Cole McCurry 3
Tim Berry 3
ERA (four-start minimum)
Dylan Bundy 0.00
Tyler Wilson 2.45
Eduardo Rodriguez 2.57
IP
Tim Bascom 30.1
Jacob Pettit 27.1
Bobby Bundy 26.0
K
Dylan Bundy 25
Tim Berry 23
Steve Johnson 23
BB
Bobby Bundy 12
Miguel Chalas 12
Cole McCurry 11
SV
David Walters 2
Jake Cowan 2
Devin Jones 2
Greg Burke 2