WWE Fantasy: Backlash 4/29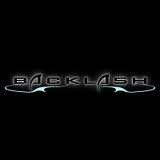 Hello folks and welcome to another edition of WWE Fantasy.
The results of WrestleMania have boiled over into intense feuds that will be settled here tonight. Backlash is sure to bring you some great action that you can see nowhere else but Bleacher Report!
Don't forget to comment with any questions, suggestions, and a rating out of 10, as this is a competition of SmackDown vs. Raw. Now let's get started!
Hope you enjoy the show!
Begin Slideshow

»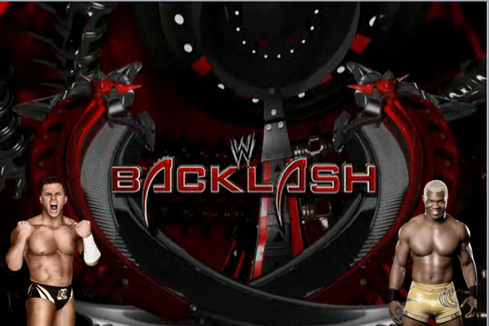 Alex Riley comes out first to a fairly strong reaction as he never did anything to provoke anger from anybody. We see a video of Riley's promo where he says that he will start to deserve his respect and Shelton Benjamin interfered. Shelton Benjamin comes out and then there is a video where Benjamin is blindsided in the middle of the ring.
The match begins with Alex Riley and Shelton Benjamin exchanging looks. Benjamin goes for a right, against the face of Riley and goes for an atomic drop, but Riley gets a few kicks in and turns it into a dropkick.
Shelton Benjamin gets up and turns an elbow to the knee into a cobra clutch backbreaker. When Riley gets up, Benjamin Irish whips him into the turnbuckle. He hits eight rights, but when going for the ninth Alex Riley finally gains the strength to push him off.
Riley Irish whips him to the opposite turnbuckle, Benjamin bounces off of it and eats an Alex Riley clothesline.
Alex Riley lifts Benjamin. Shelton comes running towards Riley but the quick-thinking Riley lands a hangman's flapjack in response and Shelton's head collides with the ropes.
Alex Riley then pushes Benjamin before he hits the ground. He pushes Benjamin into the turnbuckle and hits a corner clothesline (with a jump in the air to add more power). Benjamin falls with his back against the bottom turnbuckle. Alex Riley steps back and then goes for a running baseball slide into Benjamin, which he hits.
JR: "With the great strategy and mental ability that Riley possesses he should deserve respect in the locker room. Raw superstars should look out for this guy."
Riley then tries putting Benjamin into the Riley lock (an Olympic lock in which Benjamin's leg is around Riley's neck). Riley holds it in place for a few seconds until Benjamin is able to kick him away.
Shelton Benjamin gets up and hits a spinning kick, which effectively slows down the pace of this match. When Riley gets up, Benjamin goes for a hammerlock shoulder breaker and hits it. Riley slowly gets up, but when he does, Benjamin is waiting and hits a belly-to-belly suplex.
Jerry Lawler: "This back and forth is sure to slow down this match. It looks like one finisher will be all it takes."
Shelton waits for Alex Riley to get up and goes for a clothesline, but instead gets hit by a back suplex. Riley covers Benjamin: 1…2...kick out!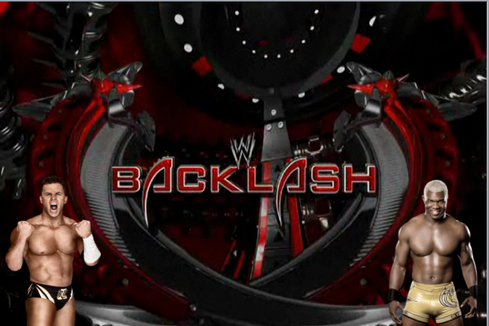 Riley recuperates as Benjamin slowly gets up. Riley goes for a spear and hits it. He covers Shelton again: 1…2...kick out!
Alex Riley cannot believe it. He waits until Shelton Benjamin gets to his feet. He goes for the spinebuster but Shelton Benjamin is able to catch his feet on the ground, weakening the move down to an atomic drop.
JR: "Shelton Benjamin is showing Alex Riley that respect is not deserved that easily, it requires real human effort."
Jerry Lawler: "And the way Shelton is coming up with these reverses, I wouldn't be surprised if he wins the match."
Alex Riley sets his sights on the top turnbuckle and goes for a diving elbow drop. Benjamin somehow finds a way to get his knees in the air. Shelton Benjamin slowly gets up yet he makes it to his feet before Alex Riley.
Benjamin bounces off the ropes and hits a running dropkick on Riley. He decides to go to the top rope and go for a leg drop from the top turnbuckle. As he gets ready and recuperates, Riley gets up quickly and jumps to the top turnbuckle. The two of them exchange quick rights and then Riley hits a super hip toss.
Riley steps down and pins Benjamin: 1…2…rope break!
JR: "Shelton Benjamin just refuses to go down!"
Jerry Lawler: "And that type of heart is what is needed to be successful in this business. He should be a world title contender if he can get past Alex Riley."
JR: "This match is definitely bringing out the best in each competitor."
Alex Riley waits for Shelton Benjamin to get up and then goes for his finisher, called "You're Dismissed," which is basically an F5-type move that Riley started using in NXT.
JR: "What a powerful finisher. It looks like Shelton really is dismissed because I see no possibility of him getting up from this."
The cover: 1…2…3!
"Here is your winner, Alex Riley!" (Time of Match: 11:13)
Alex Riley signals for a microphone and gets one.
Riley: "I told you guys that I was going to earn my respect and that's exactly what I've been doing. Shelton, you are the first rung of my ladder to prominence in this business."
Riley waits for Benjamin to get up and then puts his hand out to shake it. He holds it out for a few seconds as Benjamin ponders how to respond. He puts his hand out but just before they shake he goes for a super kick.
Shelton Benjamin: "You don't deserve my respect. I'm a former intercontinental champion, you are a joke of a superstar who has only beaten the Miz. Don't think you deserve anything. You have to earn everything in this business because there are 30 other guys who want it just as much as you do.
Benjamin walks out of the ring with a pretty disappointed look on his face while Riley gets up and walks out under his own power.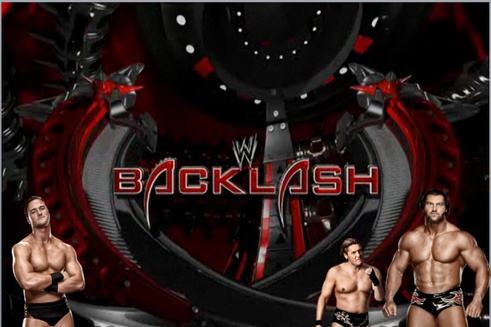 Mason Ryan comes down to the ring for pretty strong heat, after all, he and William Regal have been ribbing all of his opponents. A little video package comes up with Mason Ryan's victory over Rob Van Dam, David Otunga, The Great Khali and Vladimir Kozlov.
Next is Drew McIntyre who, as usual nowadays, looks distracted. He enters the ring and actually gets a low pitch pop.
Note: You've probably realized that a lot of our mid-card story lines don't have clear cut faces or heels as both have tendencies of faces or heels. This is completely intentional. Similar to a recent John Cena interview, we think that a heel or a face is a unique gimmick on its own and should not be re-used for every superstar.
Mason Ryan tries to start on the offense by charging at McIntyre upon entering the ring. He hits a heavy clothesline on McIntyre. Ryan tries to start and finish this match quickly. He immediately gets McIntyre up in preparation for a choke bomb but McIntyre gets his feet on the ground and turns it into an elbow to the head.
McIntyre waits for Mason Ryan to get up and then hits a double knee armbreaker. Mason Ryan still gets up with ease and turns an attempted big boot into a neckbreaker. Mason Ryan takes McIntyre as he gets up and throws him into the turnbuckle, head first. McIntyre turns his body around and gets hit by a vicious spear from Mason Ryan.
McIntyre goes falling to the ground and Mason Ryan covers him up: 1…2...kick out!
Ryan lets McIntyre get back to his feet (he does so very slowly) and goes for a backbreaker, but while being held up, McIntyre gets a few elbows to the head of Ryan and responds with a suplex.
McIntyre waits for Ryan to get up and then hits a tilt-a-whirl gutbuster when Ryan does get up.
JR: "What a feat of strength for McIntyre. If he is worried about the result of the Diva's match, it definitely doesn't show."
Jerry Lawler: "And that's how a true champion fights: He gets rid of all distractions and fights his matches. Don't be surprised to see another title defense as Ryan is still getting acquainted with the ring."
JR: "But he has taken down some of the most worthy adversaries on the Raw roster, this is anybody's match at this juncture."
McIntyre Irish whips Ryan into the turnbuckle and then takes him to the top. He hits a right which almost knocks Mason Ryan over the top turnbuckle onto the mat outside of the ring.
JR: "Now that was a close call. Ryan definitely would've been done after that."
McIntyre gains control of Ryan and has enough momentum to hit a super belly-to-belly suplex which he hits to perfection.
Now McIntyre has a wide smile on his face. The crowd knows what he's going to do next.
McIntyre stands there and starts taunting Ryan until he gets up. McIntyre goes for his finisher, Future Shock DDT, and almost hits it, but just as Ryan is about to be DDTed, he uses his immense power to lift McIntyre over his head and outside of the ropes (but still in the ring).
Mason Ryan bounces off the rope and tries to big boot McIntyre out of the ring but the sinister Scotsman moves out of the way and Mason Ryan's groin is bisected by the ropes.
Drew McIntyre throws Mason Ryan over the ropes back into the ring and then goes for a moonsault. Mason Ryan, however, moves out of the way and McIntyre lands pretty awkwardly.
Mason Ryan covers him: 1…2…kick out!
JR: "That moonsault was never a real part of McIntyre's arsenal but it looks like that might just cost him the match."
Mason Ryan waits for McIntyre to get up and then hits a Mason Bomb. He covers him up: 1…2…3!
"Here is your winner, Mason Ryan!" (Time of Match: 11:10)
JR: "And we finally have a new European champion! Mason Ryan was able to take advantage of a key mistake by Drew McIntyre. I don't know about you, King, but I'm ecstatic to see the rematch!"
Jerry Lawler: "I definitely agree. McIntyre definitely wants revenge, maybe at a time where distractions are not there."
JR: "I thought you said that he was a true champion and didn't let distractions get in his way."
Jerry Lawler: "Oh shut up JR."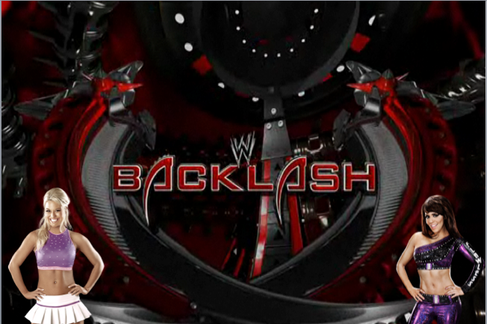 Layla comes down to the ring first and she gets a pretty solid reaction, but is mixed in with a few boos. Tiffany follows and she gets nearly the same reaction. The referee calls for the bell and the match begins.
Tiffany immediately goes after Layla, connecting with repeated shoulder blocks. Layla tries getting back up, but Tiffany nails a shoot kick to her back. Tiffany then goes for a back suplex and connects with it. She makes the pin. 1...2...kick out!
Layla regains some momentum with a few punches, but Tiffany once again takes control, this time with a back elbow. Tiffany then bounces of the ropes and connects with a running senton. She goes for another pin. 1...2...kick out!
When Layla gets to her feet, Tiffany goes for a running bulldog, but is pushed off by Layla. Layla then hits a dropkick, followed up with an arm drag. Out of nowhere, Layla winds up and connects with a super kick on Tiffany's skull!
Luckily for Tiff, she falls out of the ring and avoids being pinned. Layla doesn't stop her assault though. When Tiffany gets to her feet, the British diva goes flying and hits a springboard cross body.
Layla pops up to her feet and tosses Tiff back into the ring. Tiffany is reeling as Layla lifts her up again, this time hitting a sidewalk slam. However, Tiffany swings her body around and goes for a crucifix roll-up pin. 1...2...kick out!
Both women get to their feet quickly, but Tiffany takes control with a big boot. Tiff then lifts Layla up and nails a massive spine buster. She makes yet another cover. 1...2...kick out!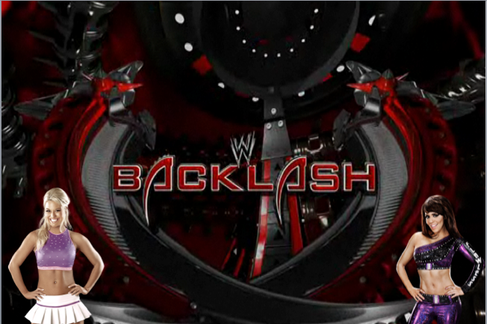 Tiffany is growing increasingly frustrated, but continues to battle. She tosses Layla into the corner and goes for a corner splash, but Layla moves out of the way. Tiff hits the turnbuckle hard and Layla takes advantage. She grabs Tiffany and nails the layout.
Instead of making the easy pin, Layla goes up to the top rope. Tiff is still down as Layla comes down hard and hits a huge splash. She makes the pin. 1...2...3!!!!
HERE IS YOUR WINNER...LAYLA!!!
Layla celebrates her big victory as she gets vengeance on Tiffany. Meanwhile, Tiff struggles to stand as the ref helps her up.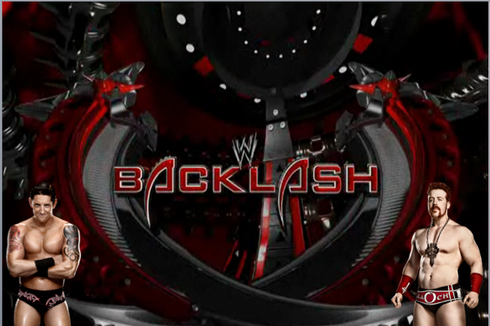 Sheamus makes his way out first, receiving some great heat from the crowd. He is then followed by Wade Barrett, who gets another solid reaction. The fans go crazy as Wade climbs into the ring. The ref calls for the bell and the match begins.
Wade quickly goes on the attack with a clothesline. Sheamus gets up quickly but Barrett connects with a couple of blows to the torso, followed up with a snap suplex. The Great White tries fighting back, going for a shoulder block, but Wade reverses it with a drop toe hold. Sheamus frustratedly rolls out of the ring for a quick break, but Barrett chases after him.
Sheamus can't escape his opponent's wrath, as Wade grabs a hold of him and sends him flying into the barricade. Wade then connects with a massive boot to Sheamus' skull, sending the Celtic Warrior down hard. Wade then tosses his opponent back into the ring, continuing his beat down.
Sheamus struggles to stand as Wade pounds on him with repeated punches and kicks. Barrett then goes for a front powerslam, but Sheamus slips out. When Wade turns around, he is met with a spine buster! He goes for the pin. 1...2...kick out!
Sheamus is still feeling the effects of the early beating as he is barely able to hold himself up. When Wade gets to his feet, Sheamus connects with the Irish Curse Backbreaker. Barrett writhes in pain as Sheamus climbs out to the apron. As Wade gets to his feet, Sheamus nails a slingshot solder block. He goes for the pin. 1...2...kick out!
Sheamus gets to his feet and prepares for the Brogue Kick. When Barrett stands, Sheamus goes for his finishing move, but Wade dives out of the way. When he turns back around, the Celtic Warrior is hit with a leg sweep. Sheamus is able to get up relatively fast, but Wade then nails a pump handle slam. He goes for the pin. 1...2...kick out!
Barrett doesn't stop to argue lifting Sheamus up over his head and going for the Wasteland. Surprisingly, he is able to connect! He goes for the pin. 1...2...kick out!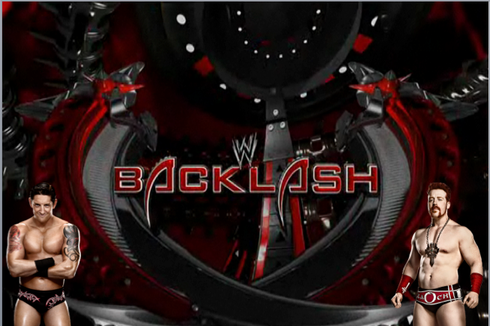 Wade is in complete shock and disbelief, but nonetheless, goes back on the offense. He hits a quick German suplex, followed up with a DDT attempt. However, Sheamus reverses it into a bridging northern lights suplex into a pin attempt. 1...2...kick out!
Both men get up at the same time, but Sheamus is able to greet Barrett with a Brogue Kick out of nowhere! He makes the pin. 1...2...kick out!
Sheamus is irate and he begins arguing with the referee. It looks as though he is about to physically assault the official, but Wade nails him from behind. Barrett then backs up before nailing a Brogue Kick of his own! He makes the pin. 1...2...3!!!!
HERE IS YOUR WINNER....WADE BARRETT!
The crowd goes wild as Wade celebrates his victory over the Celtic Warrior. Meanwhile, Sheamus is completely unconscious in the distance, getting a taste of his own medicine with the Brogue Kick from Barrett.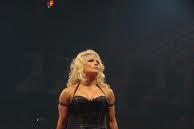 Beth is out first and the crowd rips her up with boos. Kelly follows with her diva's championship, and as usual, gets cheered by the fans. The referee signals for the bell to ring and the match is underway.
Beth jumps on the attack, tackling Kelly and pummeling her with repeated blows. The ref has to pull Phoenix off of Kelly, but the damage is already done. Kelly pulls herself back up, only to be sent back down by a huge boot to the head from Phoenix. She doesn't stop there following it up with a fisherman's suplex. She makes the pin. 1...2...kick out!
Phoenix is ruthless and she hits a pendulum backbreaker into a sidewalk slam. Kelly struggles to her feet and tries fighting back with a few punches, but Beth simply laughs before hitting a massive clothesline. Phoenix then follows it up with a belly to back suplex, before making the cover. 1...2...kick out!
Beth doesn't stop there, nailing a few glammer hammers.
Kelly tries escaping, but Beth pulls her back and hits a gorilla press slam. Kelly is writhing in pain as Beth heads to the top rope. Phoenix then goes for a diving clothesline, but Kelly hits a dropkick in midair.
Finally in control, Kelly pops up and hits a hurricanrana. Beth is still down as K2 once again goes on the offense, hitting a swinging neckbreaker. She goes for the pin. 1...2...kick out!
Kelly then goes for a running cross body, but Beth catches her and hits a swinging side slam. Instead of making the pin, Phoenix connects with her patented Glam Slam. She makes the cover. 1...2...3!!!
HERE IS YOUR WINNER....BETH PHOENIX
Beth doesn't stop to celebrate her dominating victory. Instead she grabs her title and heads to the locker room. The fans can do nothing but look on in confusion.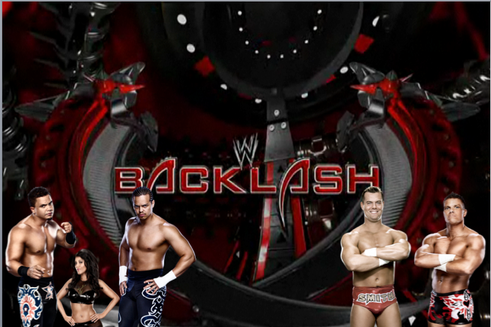 We are now back and the big tag team match of the night, between the Hart Dynasty and The Cólons. We cut to a video from WrestleMania, showing random spots from the tag team match but then vividly showing the 3D through the table and the pin by Epico to claim the WWE World Tag Team Championship.
We then cut to three weeks ago, when the Hart Dynasty took down the Dudley Boyz to be crowned No. 1 contenders for the tag team championship.
The Hart Dynasty comes out for a major pop while the Cólons come out for some decent heat.
D.H. Smith and Epico start in the ring. Smith starts with a kick to the gut, followed by an Irish whip into the turnbuckle. Smith goes for a vertical suplex and hits it. He tags in Tyson Kidd.
JR: "This must be some new strategy that the Hart Dynasty has been going over. They're always going over strategy but I have to wonder what inspired them to work on this."
Jerry Lawler: "Isn't it obvious? They want to have as much endurance as possible because the Cólons are so agile."
Tyson Kidd comes in and hits a running bulldog. He then goes for a front dropkick. He then tags Smith back in. D.H. Smith goes for a running big boot but Primo ducks and turns the momentum around with a dropkick to the back of the head.
Primo tags out to give Epico some time in this match. Epico goes for a spinning kick but D.H. Smith catches his legs and locks in a Boston crab. Epico is able to grab the ropes. Epico rebounds with an atomic drop.
He hops to the top turnbuckle and goes for a diving frankensteiner, which he hits. He tags Primo back in. Primo goes for a diving leg drop and hits it. Primo covers Smith: 1…2...kick out!
Smith catches Primo in a corkscrew somersault senton and turns it into a powerbomb. He tags himself out and in goes Tyson Kidd.
Tyson Kidd covers Primo: 1…2...no! Epico got his foot in there just before he lost his title. Epico goes for a diving tornado DDT and hits it. He places Primo's body right on top of Kidd: 1…2…kick out!
Kidd rolls out of the pin, but when he gets up he eats a spinebuster from Primo. The cover: 1…2…kick out!
D.H. Smith steps into the ring and hits a big boot to disrupt the chaos in the middle of the ring. He goes to the other side of the ring and choke bombs Epico onto the concrete.
JR: "DH Smith is on a warpath. There shouldn't be much stopping him now."
He gets yelled at by the referee and he leaves the ring. Tyson Kidd is up before Primo so he hits a code blue.
Tyson Kidd then goes to lock in the sharpshooter. Primo doesn't have anywhere to go, he's lying in the middle of the ring. He keeps pushing and pushing but Kidd moves his body back to the middle of the ring. Finally Primo uses his legs to push Kidd off of him.
Primo goes for his finisher Backstabber and hits it. He covers Kidd: 1…2…rope break! D.H. Smith comes back in the ring and lands a scoop slam on Primo. He leaves the ring again. Kidd gets up and tags Smith in.
JR: "Well this one's as good as done. D.H. Smith is too powerful for Primo and Epico. We're going to see new tag team champions."
Epico is back standing where he should be, up from the chokebomb on the concrete. Smith goes for a running powerslam on Primo and hits it. Tyson Kidd runs across the ring to attack Epico and knocks him out of the ring. Before Smith covers Primo, Epico starts yelling in agony.
As the referee checks on him, Primo nails a low blow to Smith so there is no pin. Epico gets up on his own (which gets a terrible reaction) and Primo tags him in. Epico immediately hits a Backstabber on Smith and sends Primo to hit an enzuigiri on Kidd.
Epico covers DH Smith: 1…2…3!
"Here are your winner and still tag team champions, The Cólons" (Time of Match: 9:10)
This gets an awful reaction from the crowd.
JR: "I can't believe it! The Hart Dynasty deserved that victory and they were again screwed out of it! They better get a rematch, it would only be fair."
Jerry Lawler: "For once, we agree on something."
Primo and Epico celebrate until two men run into the ring and jump them from behind. Jimmy Uso goes to the top turnbuckle and hits a diving leg drop.
Jimmy and Jey Uso hit an atomic drop/knee attack (formerly used by the Dudebusters). They get huge heat but still go under the ring and take out two steel chairs. They sandwich the head of Primo, who was not hit by the Uso atomic drop/knee attack. Primo is bleeding badly.
They get out of the ring with huge heat.
JR: "What the hell was that?"
Jerry Lawler: "I really have no idea but something tells me we'll learn tomorrow night on Raw."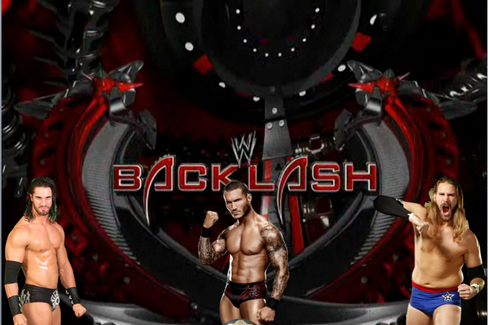 Ohno comes out first for the main event, as he is pummeled by the crowd with boos. Out next is Seth Rollins who also receives some major heat. The champ comes out last, and he is the only man to receive a pop from the fans. The referee calls for the bell and the match begins.
Kassius and Seth immediately go after Orton. Pummeling him with kicks and punches. Rollins Irish whips Randy right into a mafia kick from Ohno. Seth then connects with a standing shooting star press. The two continue to fork together on Randy as they hit a double reverse STO. However, Seth then takes advantage and sends Kassius down with a dropkick. He goes for the pin on Orton. 1...2...Kick Out!
Kassius gets to his feet, visibly angered by Seth's actions. He quickly goes on the assault, hitting a cravate flip neckbreaker. Ohno then takes an early trip to the top rope before coming flying back down with a hero stomp on Rollins. He makes the cover. 1...2...kick out!
Ohno restarts his attack but is quickly interrupted by a European uppercut from Orton. Kassius goes for a punch of his own, but Orton dodges it and connects with an inverted headlock backbreaker. He makes the pin. 1...2...Seth breaks it up!
Rollins goes right after Orton, hitting a belly to back complete shot, followed up with a turnbuckle power bomb. Randy staggers before getting tossed out of the ring by Rollins. Seth then turns his attention to Ohno. Rollins quickly hits a release German suplex, sending Ohno hard into the canvas.
Rollins then goes for a Tornado DDT, but is violently pushed away by Kassius. Ohno then uses brute force to hit a huge standing cravate-o-clasm. He goes for another pin. 1...2...Orton pulls Kassius off!
Ohno kicks out of Orton's grasp, but Randy comes running back and hits a Lou Thesz press. He pounds away with everything he has and Ohno looks shockingly overpowered. Randy then gets up and has a sick, demented looks in his eyes.
Seth tries interfering but is reversed into a back body drop. Orton then goes for an RKO, but Kassius catches him and throws him off. When Orton gets back up, Kassius hits Dr. Teeth. Randy is struggling to stay standing as Ohno is able to lock in a standing hangman's clutch!
Randy tries battling his way towards the ropes, but is overmatched by Ohno's strength. Just seconds away from giving in, Orton is able to loosen Kassius' grip with a few elbows. Then, out of nowhere, Orton connects with a rare Pele kick! However, he can't take advantage as he is too weak to stand. Seth Rollins gets to his feet first and tries picking up the scraps as he goes for the pin on Ohno. 1...2...Kick Out!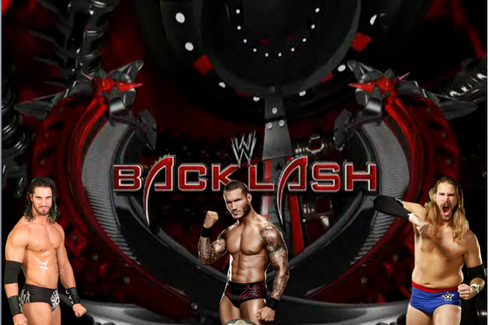 Seth goes right after Orton with a kick to the gut, but Randy catches his foot. However, Rollins takes advantage with an inverted dragon whip. Seth looks to be in control, but is met with a diving blockbuster from Kassius off the top rope. All three men are down and out.
Ohno uses the ropes to get to his feet first, but is quickly followed by Orton. The two trade punches before Ohno takes control with a savage kick, followed up with a short-arm clothesline. Kassius is ruthless as he lifts Randy up and connects with a waterwheel slam. He makes the cover. 1...2...Kick Out!
Ohno continues his assault going for an arm capture hero sandwich. However, Randy escapes and hits a huge RKO! Instead of going for the pin, Randy gets to his feet and signals for his infamous punt kick. He begins the run towards the helpless Ohno, but is met with a dropkick from Rollins. Seth then tosses Orton out of the ring before nailing Avada Kedavra on Kassius! He makes the pin. 1...2...3!!!!
HERE IS YOUR WINNER...SETH ROLLINS!!
JR: That's a damn shame! He stole that win from Orton!
Jerry: Hey, call it what you want, but we have ourselves a new heavyweight champion.
Seth goes crazy as he grabs his first ever world championship. Meanwhile, reality sets in for Orton and he becomes outraged. He goes after Seth, but Rollins scatters up the entrance ramp. The Viper can do nothing but watch as Rollins holds his world championship.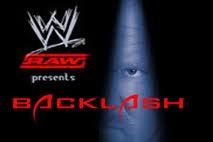 That's a Wrap!
Thanks for reading another edition of WWE Fantasy!
Don't forget to tune into this upcoming Raw to see what will happen after a monumental pay-per-view event. Also, please comment with any questions, suggestions, and a rating out of 10.
That's all she wrote!