NHL Trade Speculation: Each Team's Player Who'll Be Subject of Most Rumors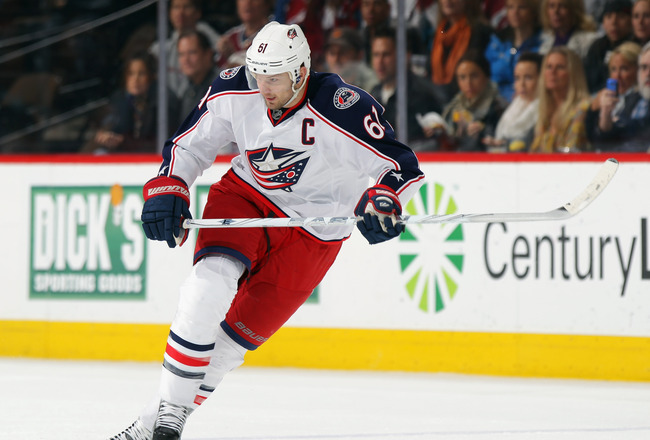 Doug Pensinger/Getty Images
Every team has needs. Every team has players they want to keep. And every team's fans have sky-high hopes for their team winning a championship in 2013.
What we're looking at here is the players who will be the subject of the most trade rumors this summer. That's an important distinction that we want to emphasize before the slideshow begins.
Whether or not all of these guys are actually traded isn't our focus; these are the guys you'll hear the most about this summer.
Anaheim Ducks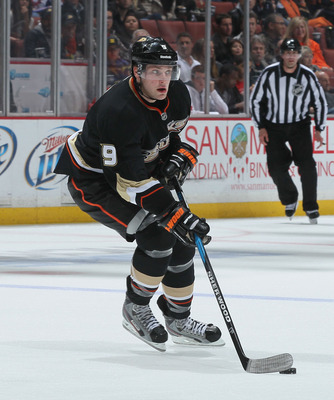 Victor Decolongon/Getty Images
Before Rick Nash was officially put on the market, Bobby Ryan was the hottest name on the trade market in the NHL.
Whether or not he actually moves is another discussion, but his name will probably continue to pop up in rumors.
Boston Bruins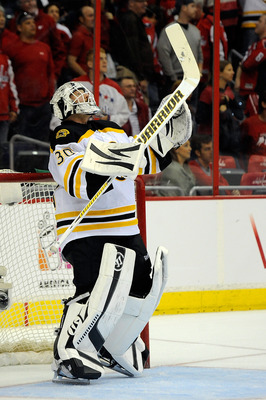 Patrick McDermott/Getty Images
The future in Boston appears to be in the hands of Tuukka Rask, so some in Boston have started asking out loud if the team should move veteran Tim Thomas this summer to clear the top spot on the depth chart.
As long as teams need a goalie, and Thomas might be available, his name will be out there.
Buffalo Sabres
Rob Carr/Getty Images
Derek Roy was involved in a number of trade rumors before the trade deadline this season, and with one season left on his deal, the Sabres might entertain offers for him before next season.
Calgary Flames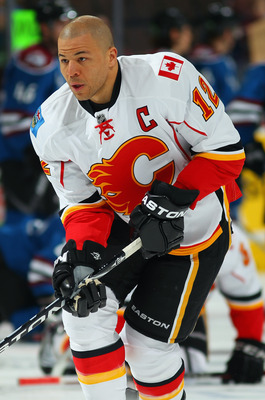 Doug Pensinger/Getty Images
There will never stop being Jarome Iginla trade rumors.
More than one general manager has come and gone while poor Iginla has begged for a top-tier group of teammates, and nobody has put that together for him.
Will this finally be the summer the Flames rebuild...and move Iginla to start the process?
Carolina Hurricanes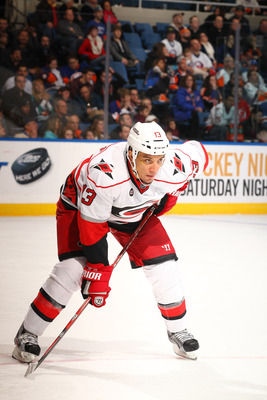 Al Bello/Getty Images
Anthony Stewart is a nice role player in Carolina, but he's a guy who they wouldn't consider untouchable.
Chicago Blackhawks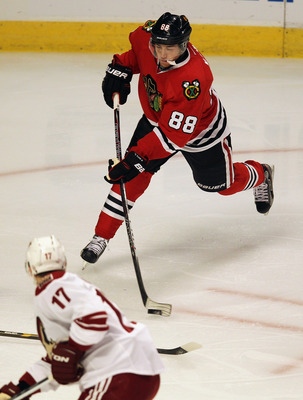 Jonathan Daniel/Getty Images
Yes, there are some people out there who think the Hawks could move Patrick Kane. As long as the Blackhawks need a goalie and Kane was born and raised in Buffalo, someone, somewhere will make up a Kane-for-Ryan Miller trade rumor.
Colorado Avalanche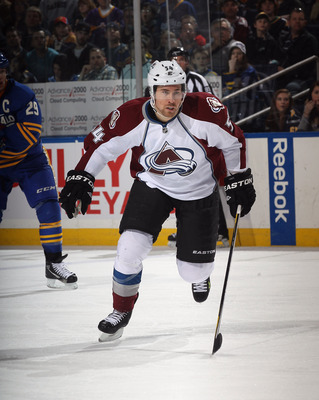 Bruce Bennett/Getty Images
David Jones has heard that his name is swirling, and there's a chance he's seen as a great buy-low candidate this summer.
Colorado has a lot of free agents this summer (read: almost their entire roster), so moving a guy like Jones might bring back some value and existing contracts.
Columbus Blue Jackets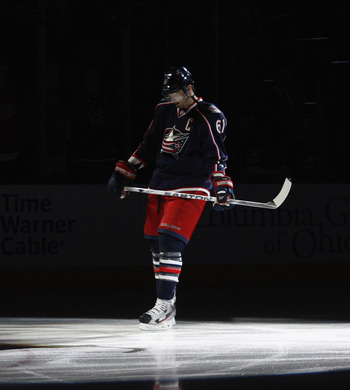 John Grieshop/Getty Images
There's a really good chance that Rick Nash will be traded this summer.
Dallas Stars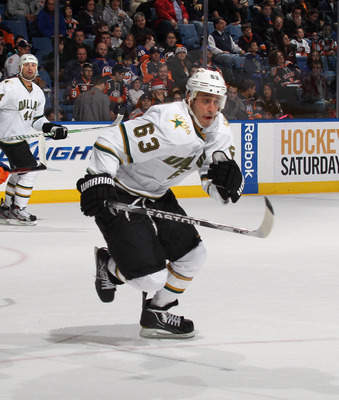 Bruce Bennett/Getty Images
Mike Ribeiro now has only one year left on his contract, and with teams looking for a top-six forward who can score, there might be a market for him (finally).
Reports over the weekend were that Dallas would look at Zach Parise and Rick Nash this summer. If that's true, Ribeiro's contract would probably have to come off the books.
Detroit Red Wings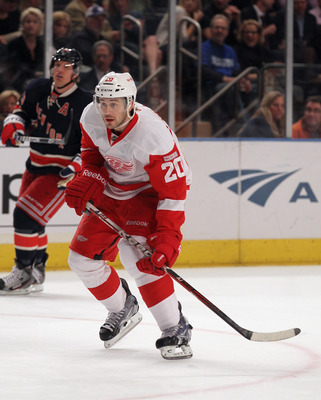 Bruce Bennett/Getty Images
Drew Miller gets the nod here. Why? Because there really isn't anybody on the Red Wings roster who will be involved in major trade discussions this summer.
Edmonton Oilers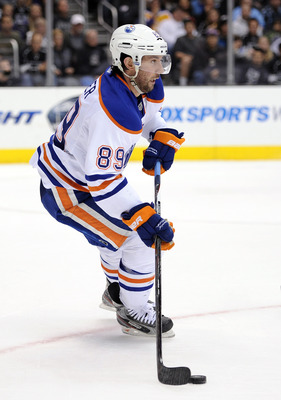 Harry How/Getty Images
Sam Gagner was a popular name in trade rumors before a couple incredible weeks boosted his season numbers. With the top pick in the 2012 NHL draft, the Oilers might dangle Gagner to bring in a top-four defenseman.
Certainly his name will be involved in rumors to that end until they do, or don't, make a move.
Florida Panthers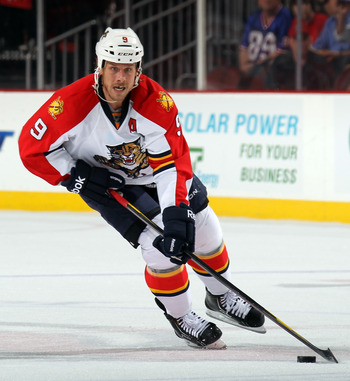 Bruce Bennett/Getty Images
There's a desperate need for centers around the league, and Stephen Weiss has only one year left on his deal.
Whether or not the Panthers would consider moving one of the top scorers is one issue, but when it comes to trade rumors, Weiss fits the profile of a popular name.
Los Angeles Kings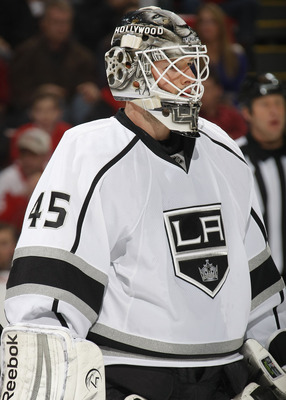 Dave Sandford/Getty Images
Jonathan Quick has clearly established himself as an elite goaltender, and Jonathan Bernier's name has already floated as a trade candidate.
In a summer market desperate for goalies, Bernier could be popular once again.
Minnesota Wild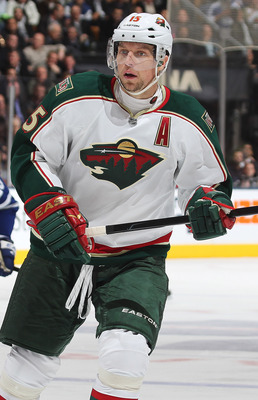 Claus Andersen/Getty Images
Nobody thought Brent Burns would be traded out of Minnesota, but he spent the 2011-12 season in San Jose. So...at this point... is anybody untouchable?
If someone is willing to take Dany Heatley off their books, one would have to think Minnesota would bite.
Montreal Canadiens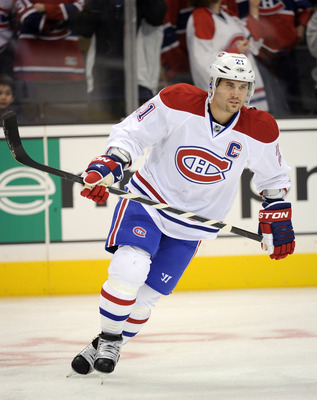 Harry How/Getty Images
Montreal doesn't have a general manager...and they don't have a coach who can speak French...so at this point, is anyone exempt from trade rumors?
Nashville Predatots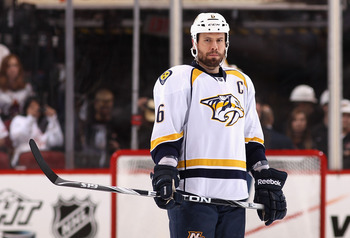 Christian Petersen/Getty Images
Remember, we're talking about the player involved in trade speculation this summer, not the most likely to be traded.
Shea Weber's a restricted free agent this summer, and the Preds are going to fight to keep him and Ryan Suter in town. But with Suter unrestricted, they don't control his rights.
Fans everywhere want Weber, so there will be plenty of scenarios thrown around this summer.
New Jersey Devils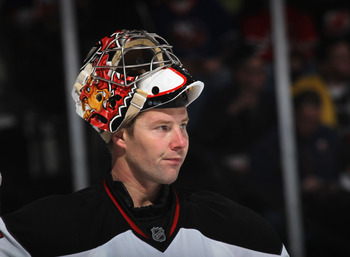 Bruce Bennett/Getty Images
He's an unrestricted free agent on July 1, but a team looking for an inexpensive goalie might trade for the exclusive negotiating rights to Johan Hedberg before (or during) the draft.
New York Islanders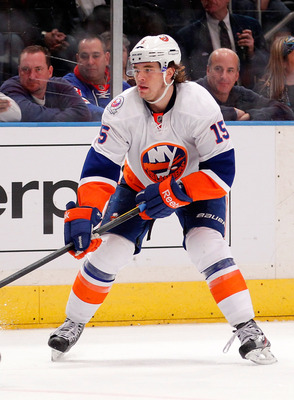 Paul Bereswill/Getty Images
Until he signs, the Islanders' top trade candidate will be PA Parenteau.
He's good, young, and relatively affordable—the three most popular ingredients for a trade rumor happening.
New York Rangers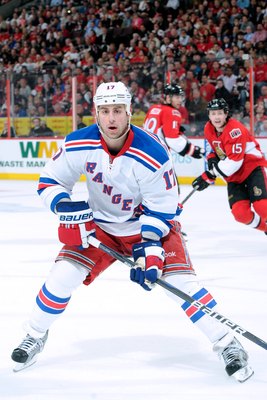 Richard Wolowicz/Getty Images
Brandon Dubinsky's name has been prominently linked to any deal that would end up with Rick Nash skating for the blue shirts.
Until Nash ultimately ends up somewhere, Dubinsky's name will be in the heart of the rumors in New York.
Ottawa Senators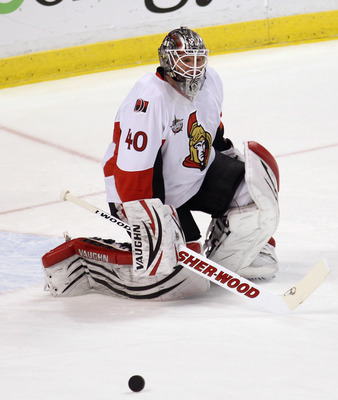 Bruce Bennett/Getty Images
As soon as the Sens acquired Ben Bishop from St. Louis, the clock started ticking on Robin Lehner's time in their organization.
He's a good, young, affordable goalie who could be popular at the draft.
Philadelphia Flyers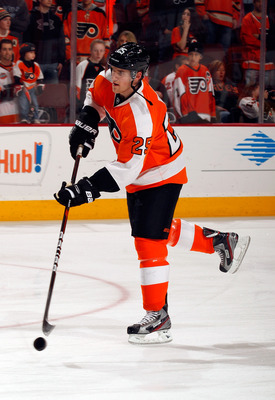 Rob Carr/Getty Images
Until he's an unrestricted free agent on July 1, someone, somewhere will be interested in a tested veteran defenseman like Matt Carle.
Phoenix Coyotes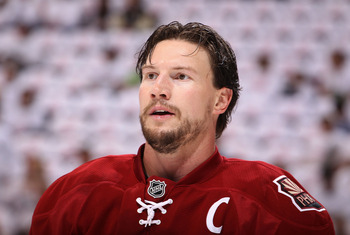 Christian Petersen/Getty Images
They don't have an owner and don't know if they'll be in Arizona next year yet, so knowing if they're a buyer or seller this summer is hard to determine.
If they keep up this magical postseason run, everyone with a contract will be potential for a trade rumor.
Pittsburgh Penguins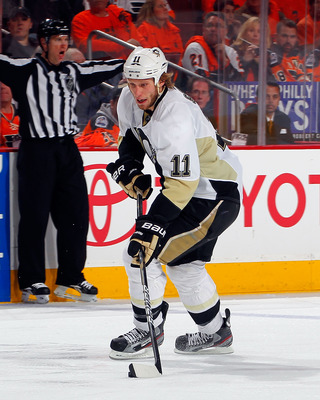 Paul Bereswill/Getty Images
This will be an interesting summer in Pittsburgh.
On July 1, 2013, both Jordan Staal and Sidney Crosby are scheduled to become unrestricted free agents. With a $4 million cap hit, Staal will be an attractive asset for 29 other fan bases to consider, and the Pens will have to make a decision at some point about how much he's worth to their future.
San Jose Sharks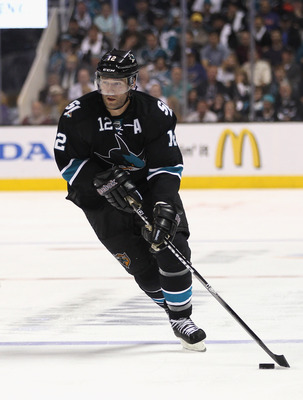 Ezra Shaw/Getty Images
Last summer made little to no sense in San Jose, and Doug Wilson's desperate attempts to reinvent the wheel ultimately failed. This summer, some have already called for Wilson to move veteran Patrick Marleau.
Odds are that just about everyone in San Jose will pop up in rumors this summer.
St. Louis Blues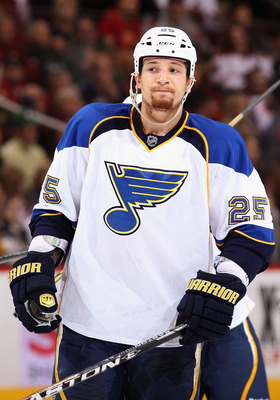 Christian Petersen/Getty Images
Chris Stewart is a restricted free agent this summer, and has already been mentioned in some trade rumors since being acquired by St. Louis just last year.
Is he a guy who moves this summer? His name will certainly swirl in the rumors.
Tampa Bay Lightning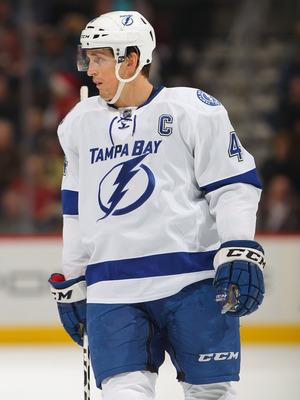 Doug Pensinger/Getty Images
It doesn't matter what year it is, it seems like every summer there are Vinny Lecavalier, for goalie, trade rumors. With Roberto Luongo's equally hideous contract appearing to be on the market this summer, could there be a fit?
I'm sure we'll all hear about it at some point.
Toronto Maple Leafs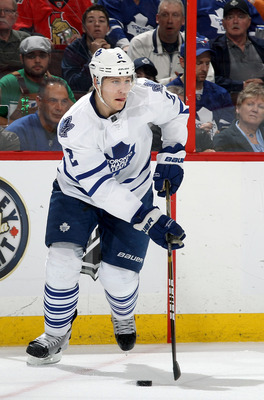 Jana Chytilova/Freestyle Photo/Getty Images
It might actually be harder to find teams not rumored to be interested in Luke Schenn than finding actual trade rumors. He's young, physical and is under contract for four more years.
There will be no shortage of Schenn rumors this summer.
Vancouver Canucks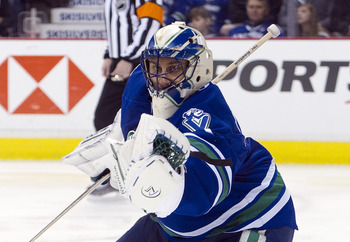 Rich Lam/Getty Images
Who wants a goalie...for nine more years...?
Washington Capitals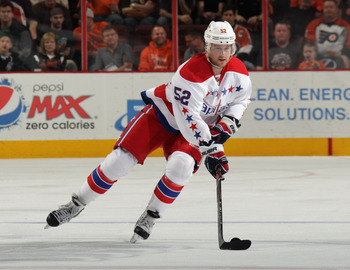 Bruce Bennett/Getty Images
Mike Green isn't that far removed from being a 70-point defenseman, but he's a restricted free agent this summer at the same time as Jon Carlson.
Would the Caps consider moving him?
Winnipeg Jets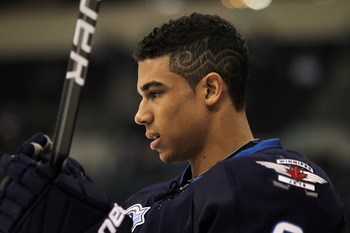 Marianne Helm/Getty Images
There have been plenty or rumors surrounding Evander Kane, but as a restricted free agent this summer, the tires will hit the pavement.
If he's really unhappy in Winnipeg, the Jets will undoubtedly look to get maximum value for him.
Keep Reading