College Football Recruiting 2013: 5 Reasons Michigan Is off to a Hot Start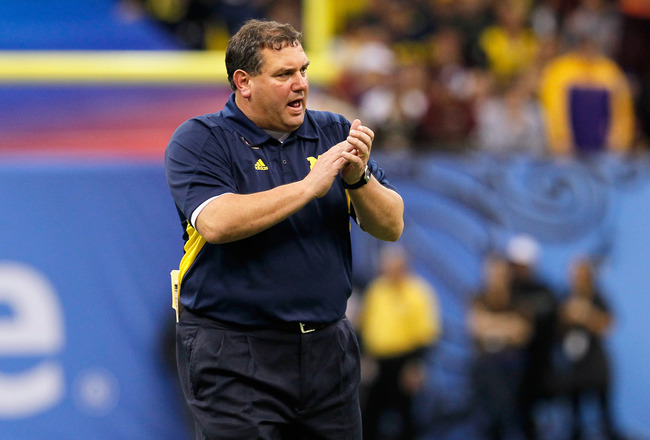 Kevin C. Cox/Getty Images
We've talked about how Michigan is dominating recruiting. We've ranked them No. 1 in the early recruiting class rankings.
Today, we're going to give you five reasons why Michigan is doing so well and is off to a sizzling start in 2013 recruiting. The Wolverines have some top-notch talent in their class already and are coming off a top-10 class in 2012 recruiting.
Here are five reasons why 2013 has seen them fly out of the gate and appears to have them on track to a top-five finish.
5. Early Recruiting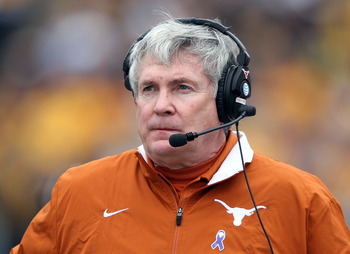 Jamie Squire/Getty Images
I've documented several times on here about how Texas has revolutionized recruiting by basically recruiting a year ahead.
Well, Michigan, like every other power recruiting school, has been forced to start recruiting earlier, which has seen them attack the trail earlier to which aids them in getting off to the hot start they've endured this cycle.
So, Wolverines fans, in a way you can say thanks to Texas for making Michigan start recruiting early and getting off to a hot start.
4. Greg Mattison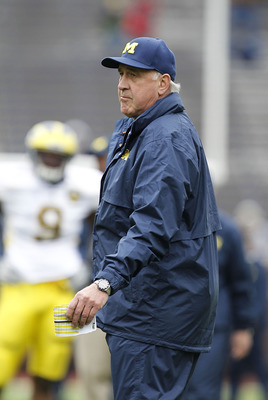 Leon Halip/Getty Images
Mattison isn't just the defensive coordinator in Ann Arbor, but he's also one of the ace recruiters on the staff.
Mattison really gets immersed in the recruiting process, watching tape of prospects, phone calls, traveling and even getting his wife involved when hosting recruits on visits.
Tack all that on with an NFL resume and background, and you can see where players would want to come help revitalize Michigan's defense for Mattison.
3. Shane Morris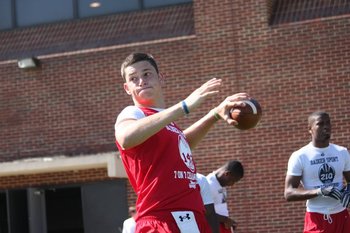 Photo By Rivals.com
There are times in recruiting when you have a talented player that other recruits flock to.
Either the player is just so good that other players want to go play with him or the coaches know they're going to have to build around that player.
Michigan has both in their 2013 class in 5-star QB Shane Morris.
Morris is a devout Michigan guy, and recruits are flocking to him to join him in Ann Arbor. Why not go play with a 5-star QB that has moxie, charisma and loves the school?
2. Brady Hoke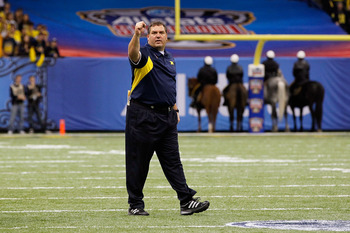 Kevin C. Cox/Getty Images
Hoke vowed at his introductory press conference that he'd value the traditions and other unique nuances of the Wolverine program.
He's used a "bring Michigan back" type of rallying cry on the trail that recruits have just gotten behind, and it's evident in the recruiting classes the past two cycles.
Hoke has shown he's a staunch recruiter, can dig for prospects and compete with more high profile coaches.
1. Urban Meyer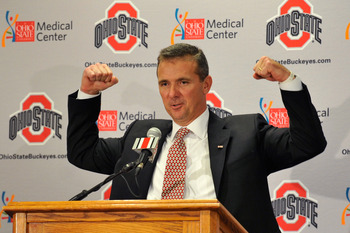 Jamie Sabau/Getty Images
When you know a legendary recruiting coach is coming into your conference, that's one thing. However, when that coach is taking over your archrival's program that only means one thing: motivation.
Let's face it, love him or hate him, Urban Meyer is one of the best recruiting head coaches in college football history.
Michigan knew it had to be on its game on the recruiting trail, and getting off to a hot start was crucial because the pressure Meyer was going to put on them not only regionally, but also nationally in recruiting.
Looks like Big Blue has matched Meyer tit for tat so far.
Keep Reading