WWE Extreme Rules 2012 Preview: Full Match Card Predictions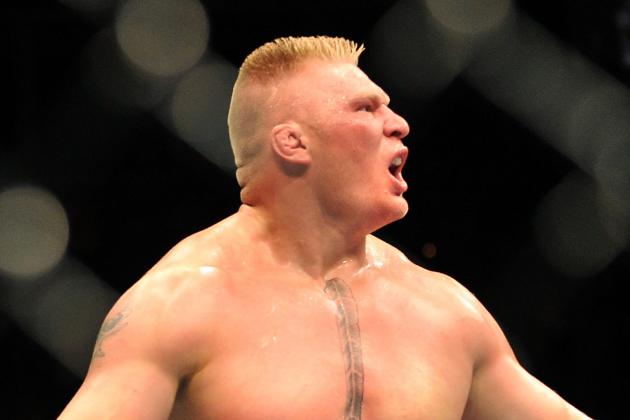 Jon Kopaloff/Getty Images

Tomorrow night, WWE returns to pay-per-view. After the spectacle that is Wrestle Mania, it is always a huge feat to make a great event just a few weeks later. I think WWE did a nice job this April.

Every match has a lot of potential to deliver. While all of them will not be a classic, they should be able to entertain the paying audience. With that being said, let's get to each and every match for Extreme Rules!
Begin Slideshow

»
This is for the pre-show.

Santino Marella will defend the United States Title against The Miz. Some are making a big deal out of this match, but I see no problems.

Kane won the Intercontinental Title in 2001. Triple H did as well. Chris Jericho won that title in 2009.

All of them were well "above" that level. They did a nice job with the title, and it was fun for a while. The Miz going for the United States title is nothing major.

As for a winner, I actually think a title change is likely. In order to get viewers to actually care about this new concept each month, they will need to make a big splash.

While it would be fine to see Miz win here, I am going with Santino. The man is entertaining. While a new champion wouldn't surprise me one bit, I will stick with the Cobra!

Winner: Santino
Nikki Bella will defend her title at Extreme Rules against Beth Phoenix.

While I would love to care about this match, I really don't. Everybody is just waiting for Kharma to return and crush the twins. It may happen Sunday. It may have to wait a little bit longer.

Either way, Beth and Nikki will put on a nice showing. Both are very capable. But I just can't see any intrigue.

Winner: Nikki Bella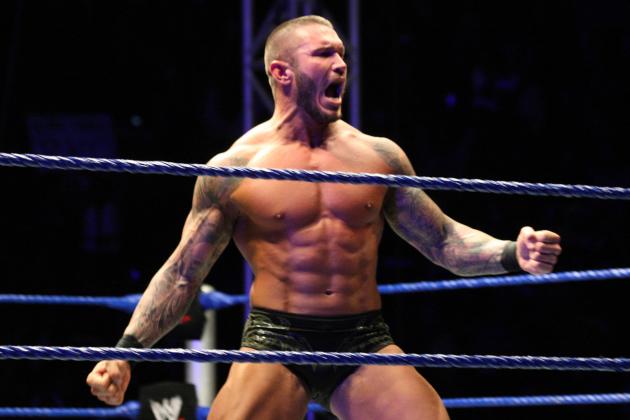 Gallo Images/Getty Images

Honestly, I liked Randy Orton and Kane feuding at Wrestle Mania. It was a nice match for the show, and it actually was good.

A few weeks later, these two are done. This may be a Falls Count Anywhere match, but I can't see any other outcome than an RKO victory.

The two will brawl all over the place, but this feud needs to end. It has been fun.

Winner: Orton
This one is too close to call. The stipulation will be named on Sunday. Either way, I expect a decent match with nothing amazing happening.

Big Show won the Intercontinental Championship from Cody Rhodes at Mania. He finally got his moment at the grandest stage of them all.

Since then, does anybody care about the title?

Show hasn't defended it and has barely reacted to grabbing the gold. This entire thing has been built on giving Show his victory in Miami.

There is not other reason to continue. Show got his moment, and Rhodes is more than ready for something bigger and better.

As for a winner, I am going to (reluctantly) flip a coin...

Uh oh!

Winner: Cody Rhodes (new champion)
I expect a Brodus Clay or Lord Tensai match. WWE wants these two to get as much attention as possible, so an added segment may not be a stretch.

Also, this show takes place in Chicago. I have been there before, and it is definitely a "too smart" crowd. As usual, they will boo all the faces, yet cheer the heels. CM Punk is the exception, of course.

That's just the way it is.

As for the atmosphere, it is going to be great! The show will be sold-out and loud, and everyone will be very excited for a huge night. Anybody paying at home for this show will surely get an excellent live audience.

Finally, expect more Eve and Mr. Excitement segments. Right or wrong, they will continue treating Teddy Long poorly.
This is it.

Chris Jericho's big comeback all but ends here. He may stick around for a little bit longer, but this is the end of his feud with CM Punk.

In a Chicago street fight, these two are going to put on a great show. In Punk's hometown, you know the fans will be cheering him on, as they should.

While a title change would just drag this on for another few weeks, I see no point. Jericho doesn't care about "wins" or "titles" anymore—same with Triple H, Shawn Michaels, Undertaker and others.

It just doesn't matter to them. Jericho came back for a "dream match" storyline with Punk and make him look like a million bucks. It wasn't because he was dying to be WWE Champion one more time.

Expect Punk and his family to humiliate Jericho and end the feud.

Winner: Punk
On January 8, I wrote that Sheamus needed to win every single match through April.

On March 24th, I wrote that Sheamus should defeat Daniel Bryan in less than a minute at WrestleMania.

In front of over 70,000 fans and millions more at home, Sheamus beat Bryan in 18 seconds to win the World Title.

It was a glorious moment, and the crowd loved every second of it. Mania had begun with a bang, and my money was already well spent.

This time, it will be a two out of three falls match between the men. It is nearly guaranteed to last more than a minute, but you never know with WWE.

The major story here is where AJ stands. Bryan has made it clear he wants no part of her anymore. However, most are suspecting some sort of swerve on Sunday.

AJ could very well end up back with Bryan. She could also finally turn against him. There are a few interesting ways to go here.

In any event, it is very hard to believe Sheamus loses. Even with the ridiculous "referee story" going on, I see the Celtic Warrior retaining.

Winner: Sheamus
WWE was in a tough spot with this match.

Should they wait and build up John Cena vs. Brock Lesnar for a few months?

Or should they put the huge match on a smaller event to help the buy rate?

Honestly, fans were going to fault them either way. They couldn't win.

The Rock vs. Goldberg was held at Backlash, not a big WrestleMania or even Summerslam. That was a huge match to throw out there after a few weeks.

On the flip side, WWE just spent a year building up The Rock vs. John Cena. It is a very tough decision to make.

Either way, Lesnar is back in a WWE ring after eight years. In an Extreme Rules match, him and Cena can find ways to work a good main event without risking too much.

I expect a rowdy crowd and both men to deliver an epic match. As for the ending, look for Lesnar to absolutely decimate Cena on Sunday.

Winner: Brock Lesnar

Follow Justin Watry on Twitter!