Daniel Bryan Needs to Win the WWE World Title Back at Extreme Rules
April 28, 2012

Daniel Bryan has come a long way since his start with World Wrestling Entertainment.
Bryan originally debuted with the company as part of the NXT show, which features WWE rookies teamed up with WWE pros. That aspect of the show raises plenty of eyebrows, as in some cases the rookies are considered to be much better than the "pros." Such was the case when Bryan was teamed up with his pro, The Miz.
Bryan earned a name for himself on the independent scene of pro wrestling, most notably, Ring of Honor. It was there that Bryan was able to showcase his ability to the fullest and gain the respect of fans around the world. With that momentum behind him, and quite a big following already, fans were shocked to see him debut with World Wrestling Entertainment, as a mere "rookie."
Bryan endured and persevered a bumpy initial start with WWE, which included his NXT experience, being fired from the company and also the weekly commentary criticism, heaped on by lead announcer Michael Cole.
Last July, at the Money in the Bank pay-per-view event in Chicago, Bryan won the Money in the Bank ladder match in front of a crowd of fans who understood, appreciated and respected him.
Bryan originally promised he would cash in his briefcase at WrestleMania, but plans changed when Bryan shocked the world by cashing in the briefcase at the TLC event and defeated the Big Show for the world championship.
Bryan was now catapulted into a different area of WWE he was never in before. The main event and world heavyweight champion.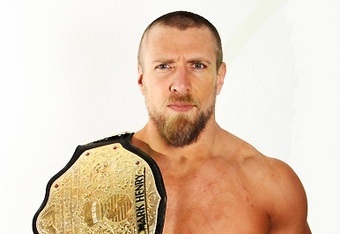 Fans enjoyed Bryan's new attitude, and also his new catchphrase, "YES!-YES!," as he found creative ways to defeat much larger opponents such as Big Show and Mark Henry. The champion's reign ended at WrestleMania, though, when in shocking fashion, Sheamus defeated Bryan in 18 seconds.
The next night on Raw was a real sight to see. In what was arguably one of the best crowds in WWE history, thousands upon thousands of fans showed their support for Bryan by chanting his name, along with his now very popular catchphrase, "YES!-YES!-YES!"
If it wasn't obvious before that night, it was now crystal clear. Daniel Bryan is one of the most popular superstars in the company.
That brings me to Extreme Rules.
Daniel Bryan needs to win the world title back from Sheamus. It's as simple as that. For WWE to truly capitalize on the popularity of Daniel Bryan and his "YES!" chants, then Bryan needs something to "YES" about, and that's the World Heavyweight Championship.
Chicago is always a great crowd for WWE. Bryan will most likely have the support of the majority of fans in attendance that night, and Sheamus will not.
It should be a very good match between the two, especially considering it will be a two-out-of-three falls match, but trust me when I say Chi-Town will want a Daniel Bryan victory this Sunday night.
Bryan will need the win and the title to continue the "YES!" phenomenon, and not only that, but the very talented superstar deserves another run as the world champion.
I'm picking Bryan to win, with help from A.J.