MLB Free Agency 2013: Josh Hamilton and Top 25 Stars Who Could Be Available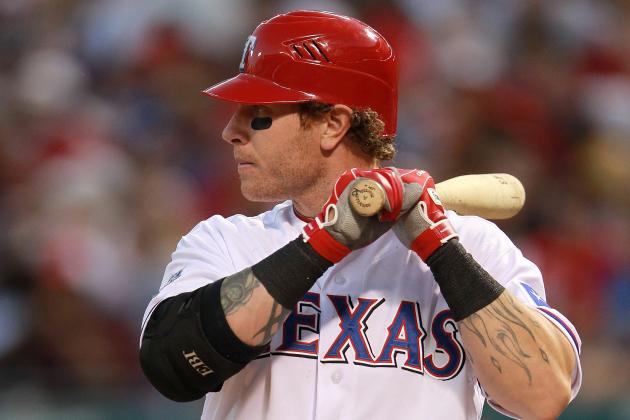 Ronald Martinez/Getty Images

The 2012 MLB season has just begun, but even this early in the year teams are going to start thinking about how they can improve for next year. Of course, they're going to want to win now, but there's no harm in thinking about areas of improvement.
This leads to the 25 best MLB free agents for 2013. Since the offseason, the rankings have changed thanks to a big contract extension given to Matt Cain and Ian Kinsler, knocking them off the market.
Not too long ago, I wrote an article on the top 20, so I will note their rank in the previous list to show any trends.
Begin Slideshow

»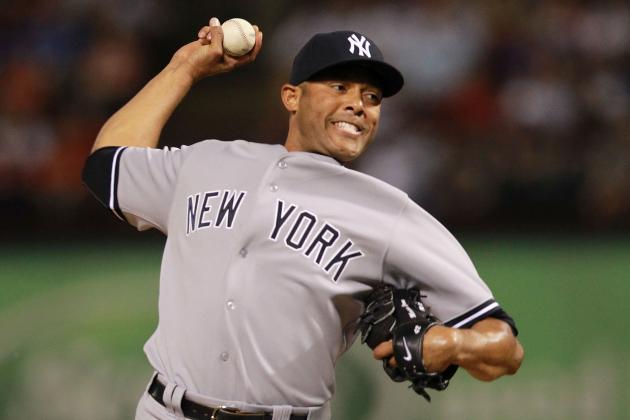 Ronald Martinez/Getty Images

Previous: NR
Yes, Mo is old and can't have more than a couple years left on him, plus he's going to stay with the Yankees. The best closer of all time has to get a mention on the list though.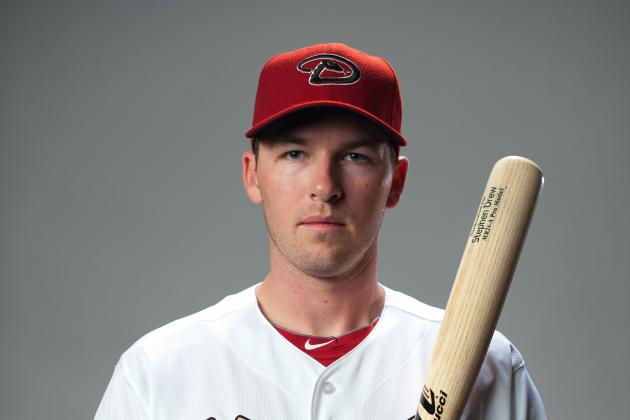 Rob Tringali/Getty Images

Previous: 20
Perhaps it's not entirely fair, as Drew has a lot of upside, but until he returns from a serious injury and shows he can still play great baseball, he's going to continue tumbling down this list. Hopefully we'll see him back sometime in May.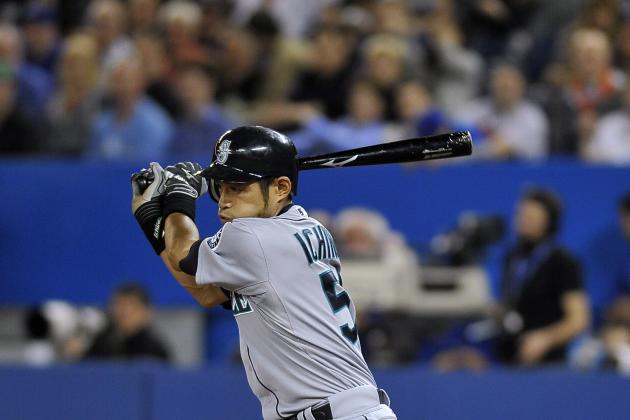 Brad White/Getty Images

Previous: NR
Ichiro will be 39 heading into free agency. For anyone else, putting them in the top 25 is rather laughable. For Ichiro, a guy who can still hit around .300, it makes sense.
After a bad year in 2011, he seems to be bouncing back, and if a team wants to pick him up, he can provide more than just being a good leadoff hitter.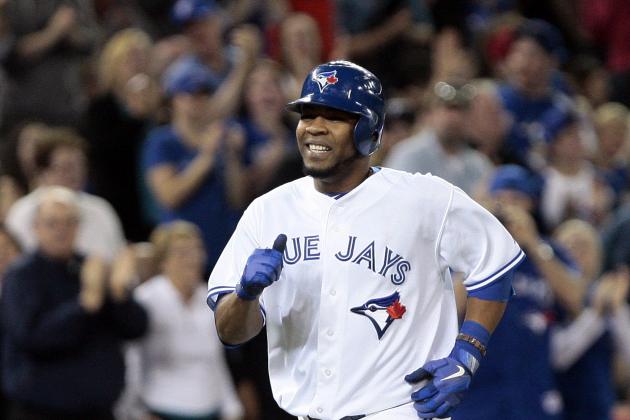 Abelimages/Getty Images

Previous: NR
Edwin Encarnacion continues to grow on me. He's a solid player that seems to get better every year.
If he can hit .300 the rest of the way like he is now, then his offensive numbers should lead to a nice contract. It's unlikely the Blue Jays will re-sign him since they have nowhere to put him anyway.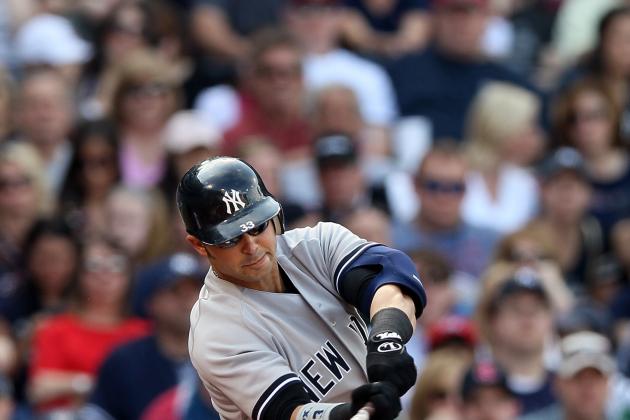 Elsa/Getty Images

Previous: NR
It sounds crazy to call a Yankee underrated, but watching the guy play combined with his stats, Nick Swisher does seem to be headed into the free-agent market as an underrated player.
He can regularly hit around 25 HR, and so far his batting average looks like it'll be better this year. Another All-Star appearance would make him more attractive to teams as well.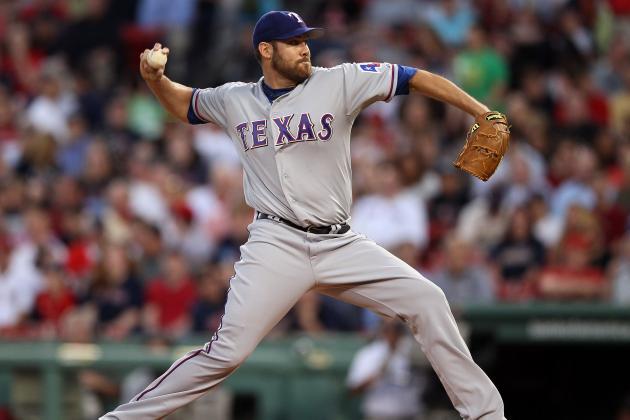 Elsa/Getty Images

Previous: NR
The Texas Rangers have plenty of people on this list, so 2012 really is a must-win situation for them. The first such player is Colby Lewis.
Lewis was a solid pitcher in the regular season who thrives in the playoffs and needs to be on a contender. So far, he's 3-0 with a 1.93 ERA, so he could skyrocket up this list if he has a career year this season.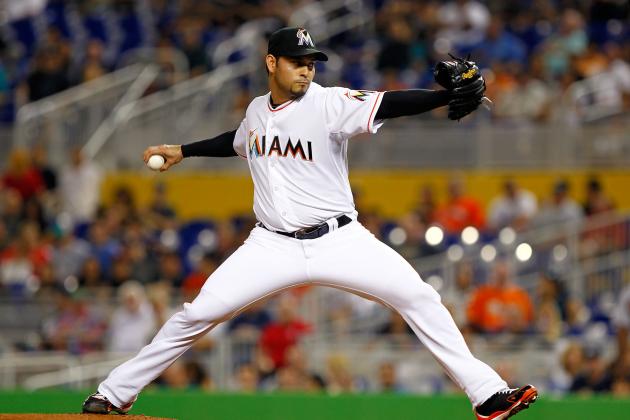 Sarah Glenn/Getty Images

Previous: NR
Anibal Sanchez is quickly rising up this list thanks to a consistently solid past few years. In four games so far, he's 1-0 with a 2.73 ERA and 33 strikeouts.
His strikeout numbers and ability to be a good number two option in a rotation make him very appealing for any team, and he should become more well known over the course of the season.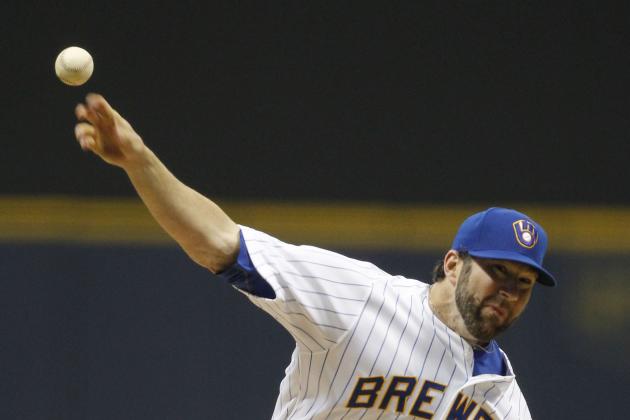 Jeffrey Phelps/Getty Images

Previous: 15
Shaun Marcum is a consistently solid pitcher, and I was hoping that he would showcase his abilities with Milwaukee. Instead, he seems fine as the third pitcher behind Yovani Gallardo and Zack Greinke.
He's one of the few Brewers playing well, and if he can get the team's pitching to bounce back, then that will help his stature a good deal.
Christopher Pasatieri/Getty Images

Previous: NR
Jhonny Peralta may not be a guy who can play in the field much longer, but he has a bat that any team would love to have on their roster.
He had a career year in 2011, hitting 21 HR and batting nearly .300. If he can do that again, then there will certainly be many teams interested in him.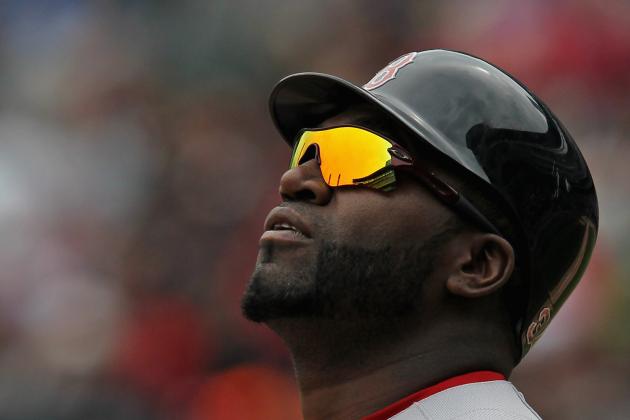 Jonathan Daniel/Getty Images

Previous: NR
The biggest knock on David Ortiz is his age. I don't feel right putting a guy who will be 37 during the offseason in the top 15. Other than that and being a DH, he's a great bat to have on any team.
The perennial All-Star is hitting .403 for the Boston Red Sox so far, and if he can be the leader of the team again and turn their fortunes around, then it would be great to see. Of course, if that happened, he would probably stay in Boston.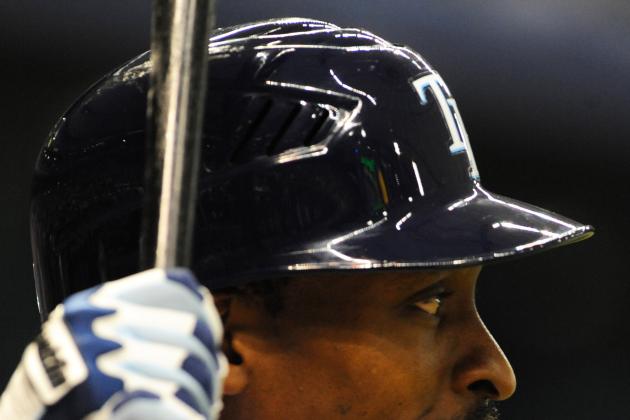 Al Messerschmidt/Getty Images

Previous: 14
I've said it before and I'll say it again; I still can't completely figure out B.J. Upton. He's a five-tool player with great power and speed numbers and great natural talent, yet can't keep his average at .250.
He missed a chunk of April due to a back injury, so he doesn't have much of a sample size to look at just yet. This is the year he has to prove he can be a big-time talent.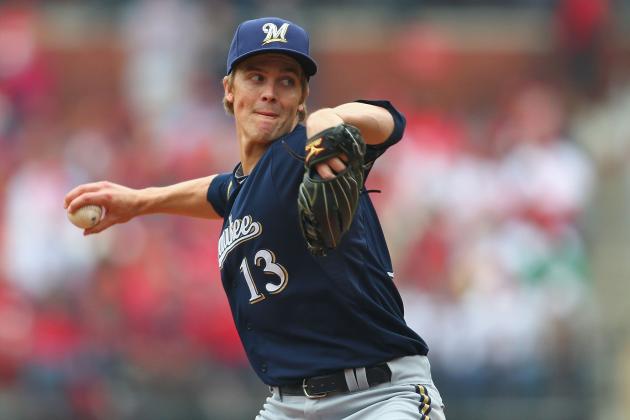 Dilip Vishwanat/Getty Images

Previous:16
Zack Greinke at his best is one of the top pitchers in the majors, and anyone who is a Cy Young winner is going to have someone willing to pay for them.
He would be able to crack the top 10 if he could have another year like that. So far, he's been very up and down, and his 2011 16-6 record was the product of good luck more than anything. If he can go back to pitching 200 innings, then his stock will increase.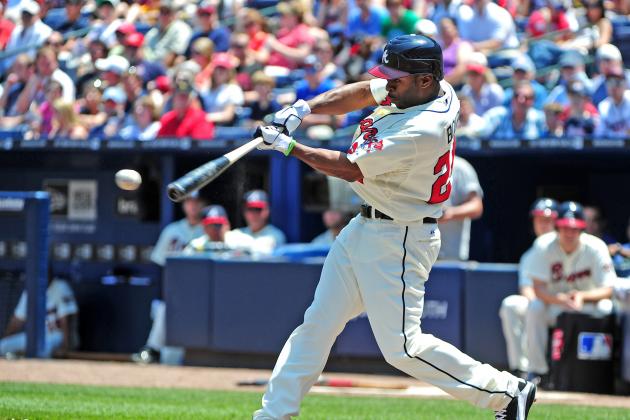 Scott Cunningham/Getty Images

Previous: 18
As the leadoff man for the Atlanta Braves, many surface stats are going to be rather small for Michael Bourn, such as RBI. In not even a full season with Atlanta, though, he's shown he can be a great outfielder.
Bourn is hitting .344 so far, and if he keeps up his great hitting and solid defense, he could be the big name in center field to pick up.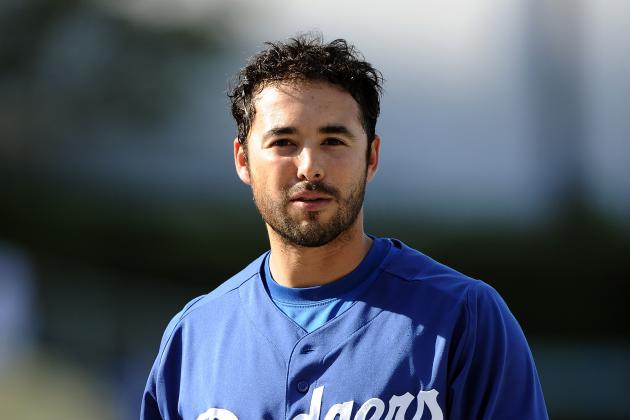 Harry How/Getty Images

Previous: 17
The Los Angeles Dodgers have so far been the surprise of baseball, with one of the two best records in the majors. While it's been thanks to Matt Kemp so far, Andre Ethier has pulled his weight as well.
Ethier is still hitting in the .290 range, and he leads the league in RBI so far with 24. Again, his defense is the main issue preventing him from being a top-tier outfielder.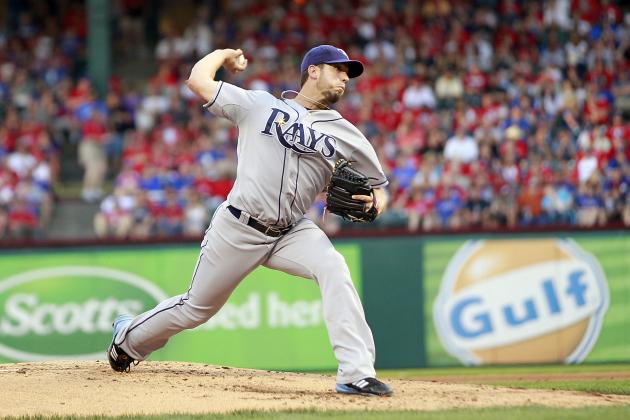 Rick Yeatts/Getty Images

Previous: 19
Even after a career year in 2011, I considered James Shields to be overrated by those who considered him a top-10 free agent. Besides that season, he was a workhorse at best.
Well, so far he's 4-0 in five starts and pitching great once again. He's starting to prove me wrong, and as a result, his stock is certainly increasing.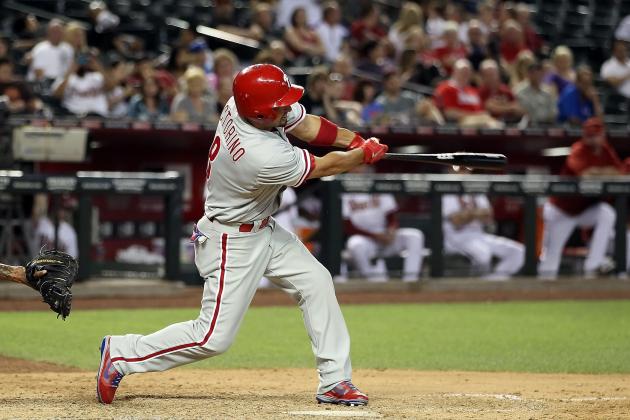 Christian Petersen/Getty Images

Previous: 12
Shane Victorino has been a great center fielder for the Philadelphia Phillies during his time there, and due to the injuries in their lineup, this will be a career year for him in more ways than one.
So far, he has started off a bit slow, but he does have seven stolen bases so far, so at least his speed is still good despite being on the wrong side of 30.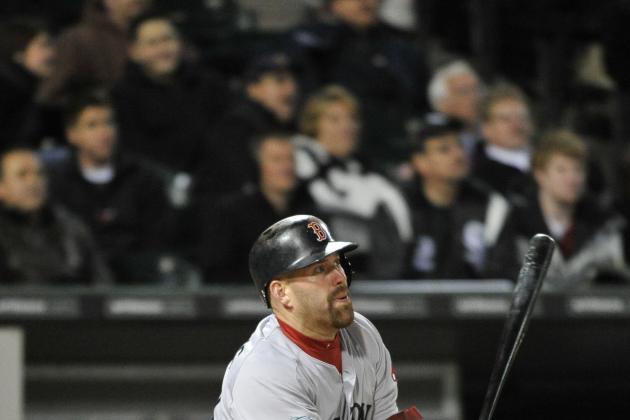 Brian Kersey/Getty Images

Previous: 6
I would have figured that Kevin Youkilis would be a top-five free agent this coming offseason. However, the issues with manager Bobby Valentine and a slow start have hurt his status.
I'm less concerned about the under-.230 batting average and more about the under-.300 on-base percentage. He is the Greek God of Walks, after all. As of right now, it seems unlikely his option will be picked up.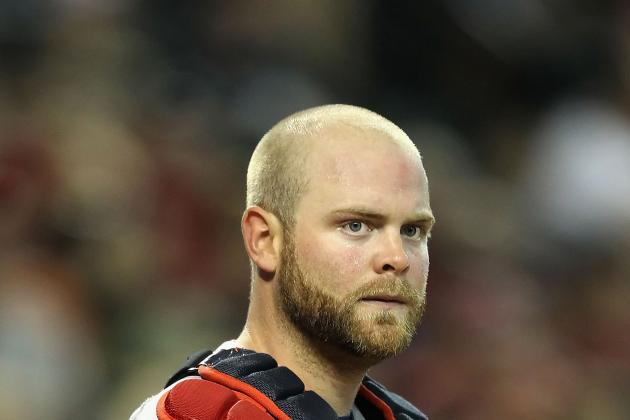 Christian Petersen/Getty Images

Previous: 9
Brian McCann is perhaps the best free-agent catcher on the market if we go by those that solely play the catcher position. Not only has McCann been great, but he's consistent as well.
Since 2005, McCann's been a perennial All-Star and Silver Slugger. He looks to do the same this year, so as long as he doesn't tank, he'll remain a talent that teams will pay plenty for. He has a $12 million option with the Braves.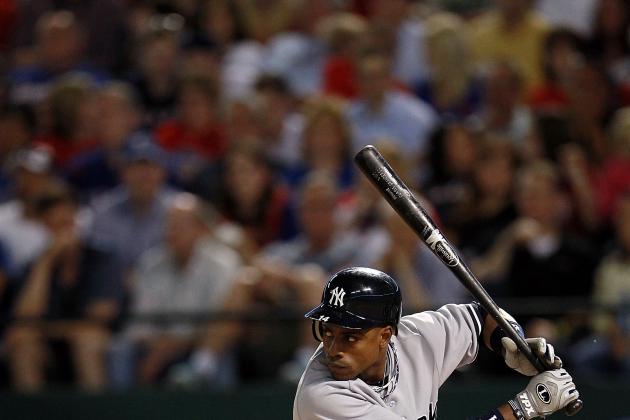 Ronald Martinez/Getty Images

Previous: 8
A year ago, Curtis Granderson was trying to bounce back from a poor season with the Yankees, and was not on many teams' free-agent radar.
One career year later, and suddenly he's a big player on the market. He has a 2013 option, so the odds of him actually entering the market are slim, but until the option is actually picked up, then he's staying on the list.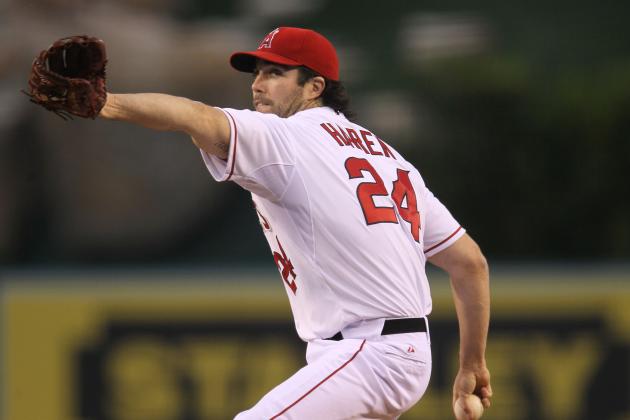 Stephen Dunn/Getty Images

Previous: 11
There's a field of pitchers looking to grab hold of the title of second-best pitcher on the free-agent market now that Matt Cain is off the market. Dan Haren is perhaps the best of that bunch.
Haren is a reliable strikeout artist who earned some Cy Young votes last year. He's only 1-1 in five games so far, but the Angels lineup is too strong for his win-loss record to be an issue. Besides, it didn't hurt Matt Cain's status at all.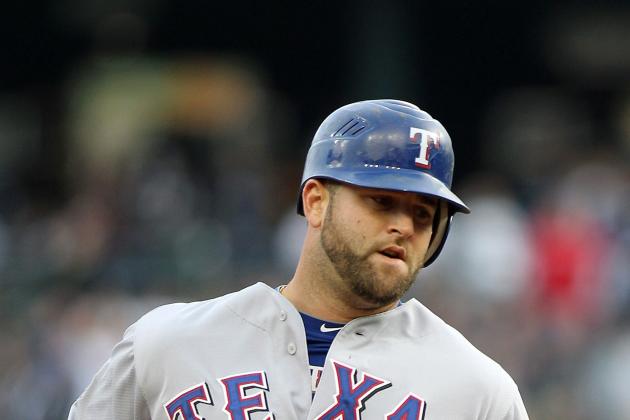 Leon Halip/Getty Images

Previous: 10
The Texas Rangers need to win now, as noted, since even though they signed Ian Kinsler to a long-term deal, they still have a lot of players set to hit free agency.
Sans one obvious player, Mike Napoli is probably the best to hit the market. He's a catcher who may have to move to first base during his next contract, but his power is good enough that he can provide a spark in any lineup.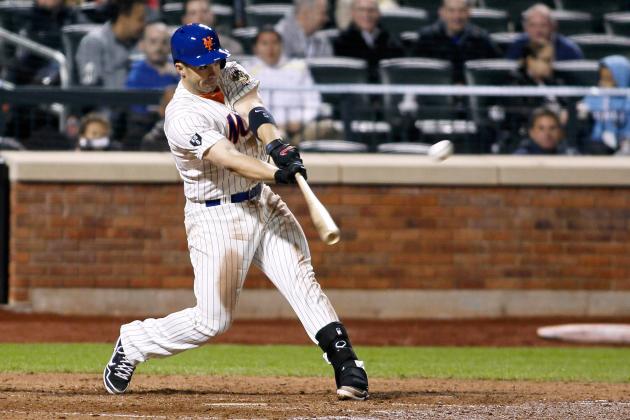 Mike Stobe/Getty Images

Previous: 7
It's too early to tell whether or not David Wright's hot streak will last. If it does, however, then as the top third baseman on the market, Wright could be in line for a big contract.
Wright had a down year in 2011 after being a perennial All-Star in previous seasons. All he needs is a continued return to form this year and he can call himself a top-five free agent.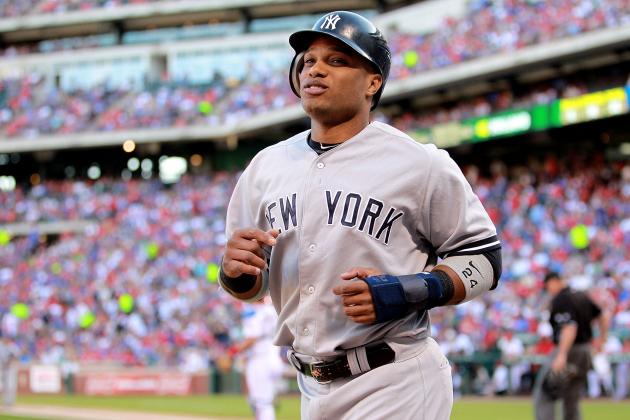 Ronald Martinez/Getty Images

Previous: 4
Until the Yankees either sign Cano to a long-term deal or at least pick up his 2013 option, I'm leaving him on 2013 free-agent lists, as unlikely as that will be. With Ian Kinsler signed long-term, if Cano is available, there's no question he's the best second baseman on the market.
Cano has evolved into one of the best second basemen in the game, if not the best. He's been an MVP candidate two years in a row, and while he's off to a slow start so far, he can easily bounce back.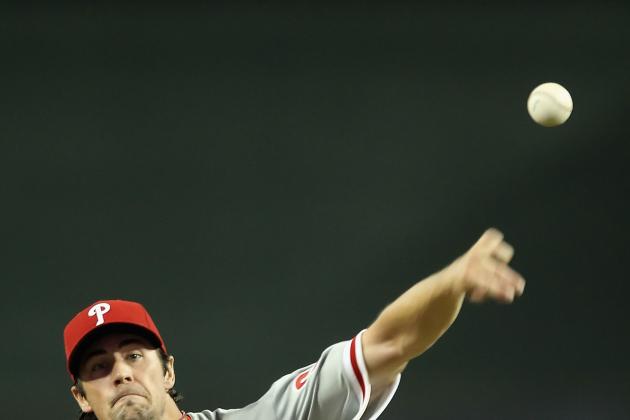 Christian Petersen/Getty Images

Previous: 2
With Matt Cain signed long-term, Cole Hamels seems like the clear favorite to be the top free-agent pitcher this offseason. Despite being the number three pitcher on the Phillies, he can be the ace for many teams willing to pay.
He's been in Cy Young contention two years, and so far he's 3-1 with 30 strikeouts in four appearances, so he seems poised for another great year. Two All-Star appearances in a row would cement his status as the top pitcher in free agency.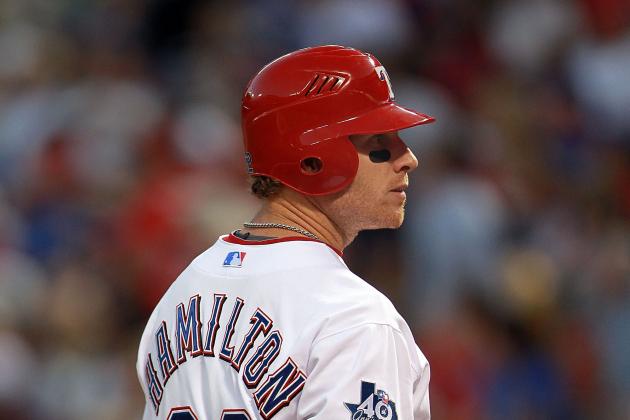 Ronald Martinez/Getty Images

Previous: 1
Josh Hamilton was the marquee free agent heading into this year already. After all, he's won an MVP award, and when healthy, he is the leader of the Texas Rangers.
As of Saturday's game, he has a .388 average, nine home runs and 24 RBI. If that doesn't prove what we already know, then nothing well.