Texas A&M Football: The Ins and Outs, Highs and Lows of the 2012 Schedule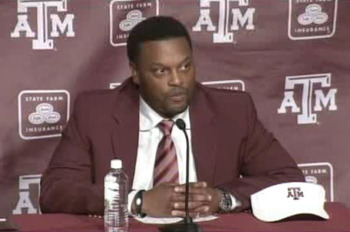 swxrightnow.com
Texas A&M will put their spring to rest this weekend with the spring game. Once all of the hoopla is over with, it's time to begin focusing on the regular season and how these teams are going to stack up against each other.
This is, of course, the Aggies' first season in the SEC, and it may provide a little bit of a culture shock with this brutal schedule that's staring at them in the face. The good thing is that they return 17 starters, including nine on the offensive side of the ball. The bad news is that this looks nothing like the schedule the Aggies are used to seeing.
As we get closer to kicking off the regular season, here is your 2012 Texas A&M Aggies complete schedule breakdown.
Easiest Game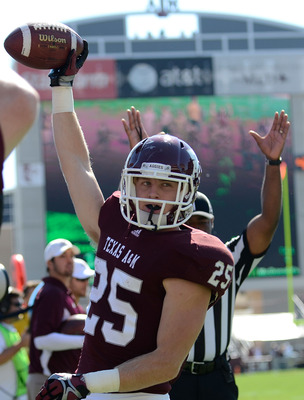 Sarah Glenn/Getty Images
Before the Aggies prepare to take on the Missouri Tigers for the season finale, they'll have to play the mighty Sam Houston State Bearkats. Never heard of them? They finished with a 14-1 record last season in the Southland Conference. Tough stuff.
Toughest Game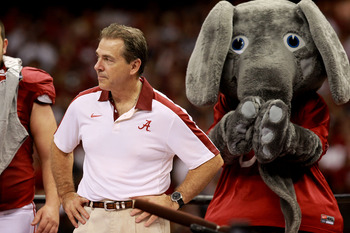 Ronald Martinez/Getty Images
You could put many teams under this category, but you'd think a game against the defending national champions is probably the toughest, especially when the game is in Tuscaloosa. This really doesn't need much of an explanation. Nick Saban teams are always well coached; they're extremely talented defensively and return seven starters on offense.
It really wouldn't be a surprise if the Crimson Tide returns to the championship game. The positive in playing this game is it will be a great measuring stick for the Aggies.
Potential Blowout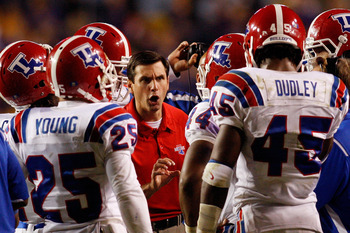 Chris Graythen/Getty Images
Louisiana Tech is making progress under head coach Sonny Dykes, winning eight games last season, but let's be honest, they play in the WAC. The Bulldogs return 14 starters, including eight from a defensive unit that averaged 30 points per contest.
This is a good team for their conference, but if the Aggies don't blow this team out, they simply don't deserve to be in the SEC.
Potential for Disaster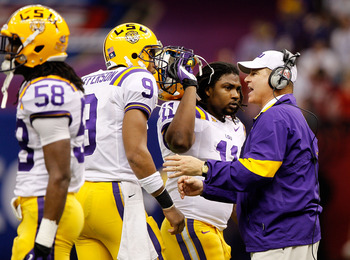 Chris Graythen/Getty Images
Texas A&M had a great run defense last season that only allowed 101 yards on the ground a game. This matchup, they'll have a big test as they face the LSU Tigers, a team that has four or five running backs capable of starting for many teams in the country. They also have a passing game now with Zach Mettenberger taking over. And the last I checked, they have an okay defense.
The Aggies have won six of the last eight meetings, but this game could get ugly quickly, if the running game can't be slowed down. A loss here also wouldn't help, due to the fact they take to the road the next week to play Auburn, which is never easy.
Most Intriguing Matchup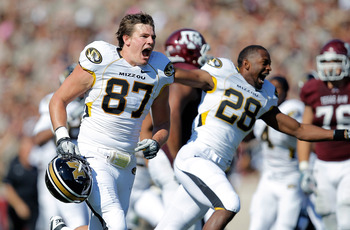 Sarah Glenn/Getty Images
The season finale is a matchup between the two newbies of the SEC in Texas A&M taking on the Missouri Tigers. This will be a very interesting matchup as both teams will try and prove that why they belong in the new conference. It's also a battle between styles of play as Texas A&M is a more physical team and the Tigers play more of a finesse football.
Regardless, this is a very intriguing matchup, and hopefully it's as tight as the 38-31 outcome was last season.
Trap Game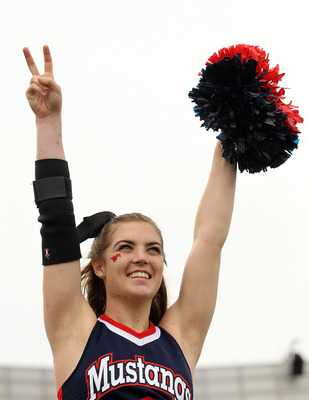 Ronald Martinez/Getty Images
Head coach June Jones has done a fabulous job with this SMU program over the years. In just his second season, he increased the total amount of wins by seven and has led the Mustangs to three straight bowl games. They only return three starters on offense, but do return seven starters on defense.
It's possible to overlook this team coming off a game against Florida, but the Mustangs are a team that could pull off an upset if you're not careful. Just ask TCU, UCF and Pittsburgh last season.
This game will also be played in Gerald J. Ford Stadium, so you know they'll have a packed house, hoping the Mustangs can pull off another incredible victory.
Rivalry Game Prediction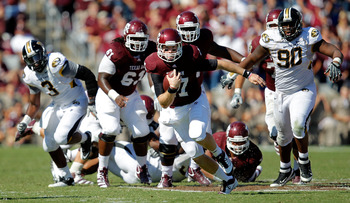 Sarah Glenn/Getty Images
I'm not sure Texas A&M has a true rivalry game, but we'll go with Missouri because that looks like the team to go with as of right now. These teams have played the last two seasons, and the Tigers won last year's meeting in thrilling fashion. The Tigers have also won five of the last six contests against the Aggies.
Although Missouri has been successful against Texas A&M as of late, I have to go with the Aggies. They're the more physical team and have fewer questions on both sides of the ball, as they return 17 starters. The game will also be played in Kyle Field, which last time I checked wasn't an easy place to earn a victory.
This should be another well fought game, but the Tigers offensive line scares me, especially going up against a defense that had 51 sacks a season ago.
In the end, Texas A&M wins, 28-21.
Upset Special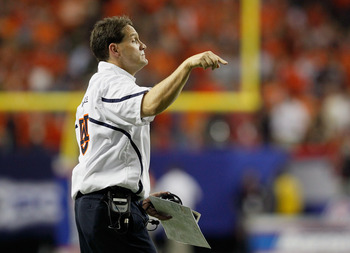 Kevin C. Cox/Getty Images
While Texas A&M has to worry about LSU and Alabama this season, they also have to take a trip to Jordan-Hare Stadium to take on the Auburn Tigers. That's a team that's been very confident throughout the spring and is returning 18 starters, including 10 on defense.
This team should be a lot different than we last saw them, as they changed their defensive coordinator and will likely have an athletic quarterback in Kiehl Frazier running the show. The Tigers may not be a team that's going to compete for an SEC title this season, but they aren't too far off and are a team that the Aggies should take seriously.
Heisman Highlight Game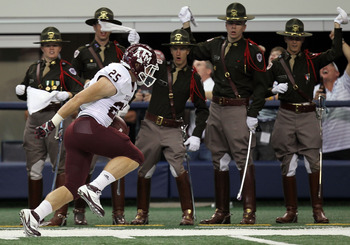 Ronald Martinez/Getty Images
I'm not sure the Aggies have a sure Heisman candidate, but if I had to pick, I'd go with wide receiver Ryan Swope, who is coming off of a 1,000-yard performance and 11 touchdowns. The question is, can a starting quarterback give him the ball the way Ryan Tannehill did?
If there's going to be a Heisman performance from the senior wide receiver, it's going to come against the LSU Tigers. Tough defense that allowed almost nothing in the air last season and the game will take place on a national level. This will be the chance for both Swope and the entire Texas A&M team to shine.
If he ends up having a performance like he did against Baylor (204 receiving yards and four touchdowns), there's no question he'll skyrocket up the Heisman board.
Must-Win Game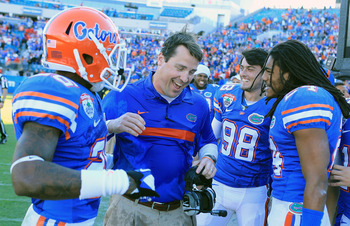 Scott Halleran/Getty Images
There are a lot of mixed reactions about how well the Aggies are going to fare in their first season in the SEC. Will they compete right away or will they experience a few growing pains before they get rolling? The best way to find out is to beat the first SEC team you face, and in this case it's the Florida Gators.
Florida is a team that returns a ton of starters, but is still trying to find themselves as a team. This is a chance for the Aggies to make a statement, at home and prove show to the rest of the conference that they belong.
Keep Reading

Texas A&M Football: Like this team?