Georges St-Pierre and the Top Babyfaces in the UFC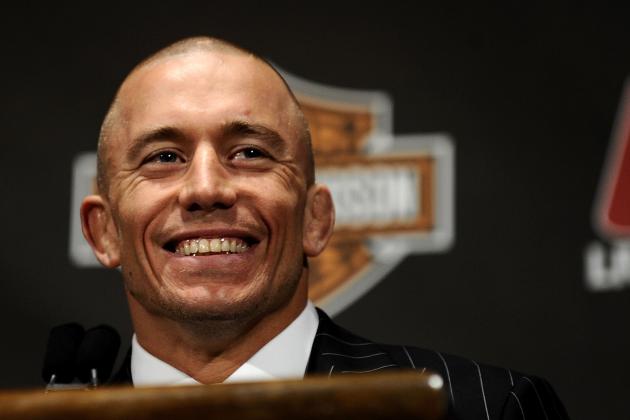 Jeff Zelevansky/Getty Images

In the world of MMA, trash talking often equates to big dollar signs. Every fighter has a responsibility to sell their fight to fans and media alike which often turns into a smear campaign against their opponent.
However, the men on this list won't be making headlines by putting down their opponents any time soon. They seem to be incorruptible as they travel the straight and narrow path.
Some have exciting fight styles, a personable smile, and some just seem to go out of their way for their fans. But all have become the MMA version of a babyface; the ultimate good guy that every fan should cheer for.
Begin Slideshow

»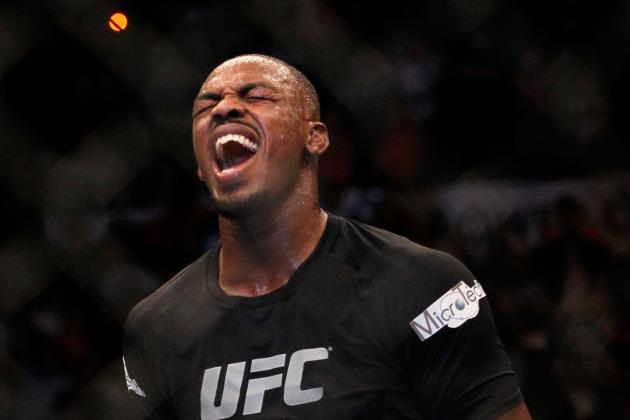 Kevin C. Cox/Getty Images

I know I can already hear the collective moan from MMA fans across the world for including Jon Jones. Whether you buy the humble attitude Jones exudes or not makes little difference as the UFC has done a good job of marketing Jones as a good guy.
During the UFC Primetime episodes, the UFC took repeated attempts to show Jones as a family man and feature his relationship with his brother.
Jones will always be a polarizing figure to MMA fans but on the outside he seems to be a good guy while standing up for what's morally right to a lot of people.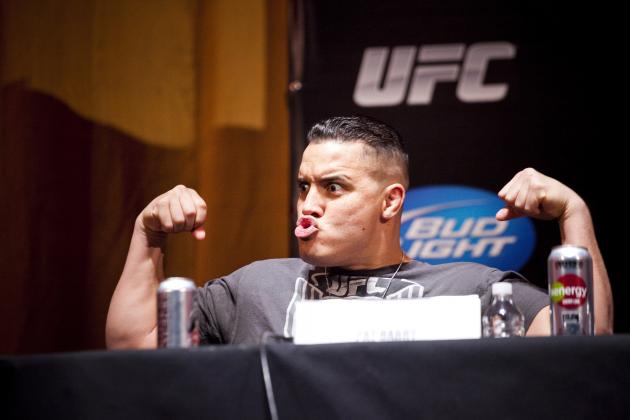 Michael Nagle/Getty Images

Always ready to put a smile on fans' faces, Pat Barry has to be considered one of the good guys in the MMA world.
His Twitter account is always full of good laughs and Barry always has a smile on his face.
Despite not making high in the heavyweight rankings thus far in his MMA career, Barry remains one of the nice guys and a fan favorite.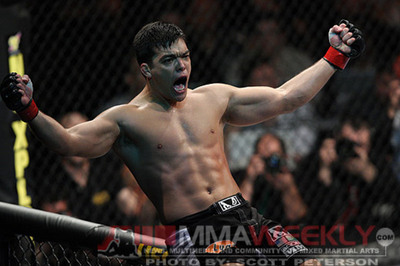 mmaweekly.com
Lyoto Machida comes from a traditional martial arts background which likely instilled a great deal of respect into the karate master. This discipline has also made Machida into one of the good guys in MMA.
To date he's never trash talked any of his opponents. Machida instead chooses to focus on his own abilities rather than discussing his opponents.
Even in some of his fights where his opponent has grown weary of chasing him and resorted to taunting, Machida remains steadfast in his discipline.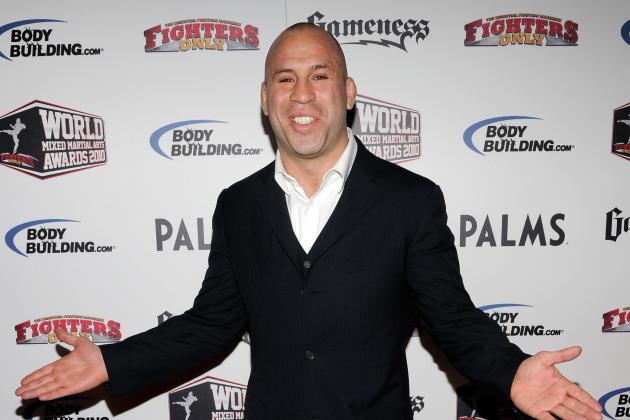 Ethan Miller/Getty Images

Wanderlei Silva has been making fans cheer for years. Despite a less than successful run in the UFC, Silva's spirits remain high.
What has made Silva a nice guy to MMA fans besides his performances is his openness about wanting to go out and please the fans whether it's by winning or losing.
If you have seen Silva work with his Wand Fight Team you can see the nice side at work while teaching younger students.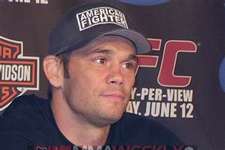 mmaweekly.com
Rich Franklin could've easily been one of the most bitter athletes in the MMA world.
After getting destroyed by current champion Anderson Silva, Franklin could've played the part of sore loser but instead moved on from the loss. After being moved from weight class to weight class and in between, Franklin could've spoken out about the UFC not using him in the right way.
Regardless of the situation Franklin finds himself in he's always taken the high road and put his best foot forward—a noble attitude.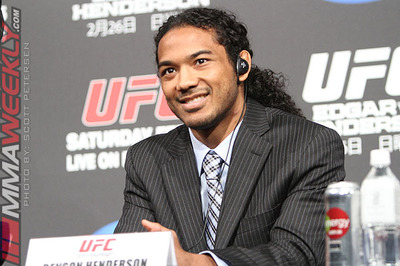 mmaweekly.com
Like Lyoto Machida, Benson Henderson likely gained his respectful demeanor from his traditional martial arts background.
If you've ever seen any of the features on Henderson you won't see him out partying or doing much of anything you'd expect a MMA fighter to be doing. Instead, Henderson can likely be found reading a book or just taking it easy.
His laid back personality has made Henderson a likable person and one of the true nice guys in MMA.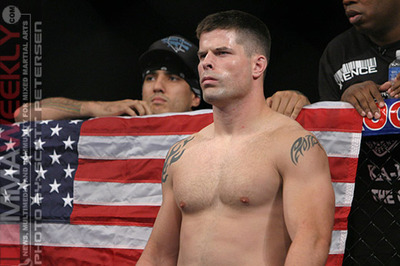 mmaweekly.com
As if being a decorated Marine wasn't enough to win fans over, Brian Stann has quickly become one of the nicest guys and fan favorites because of his attitude and fighting style.
Other than being a former member of the armed forces, Stann has become one of the best voices for MMA in mainstream media as he has a credible background along with an articulate way of speaking.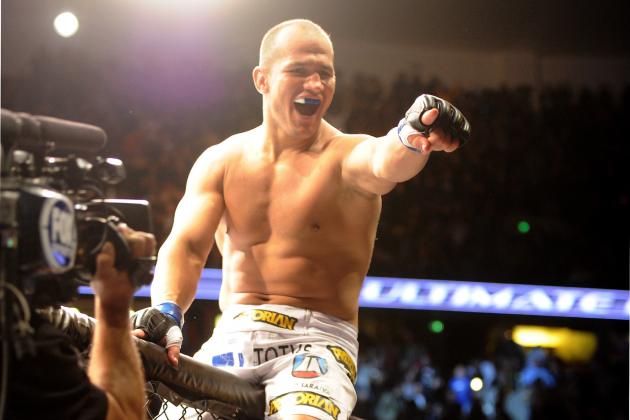 Jason Merritt/Getty Images

The reigning heavyweight champion, Junior dos Santos, has that child-like quality that everyone can take joy in.
As soon as you see dos Santos crack a smile it seems the room instantly lights up. His attitude and way of carrying himself is a result of a rough beginning that taught the Brazilian a measure of respect.
Just don't expect dos Santos to be all smiles when defending his title at UFC 146.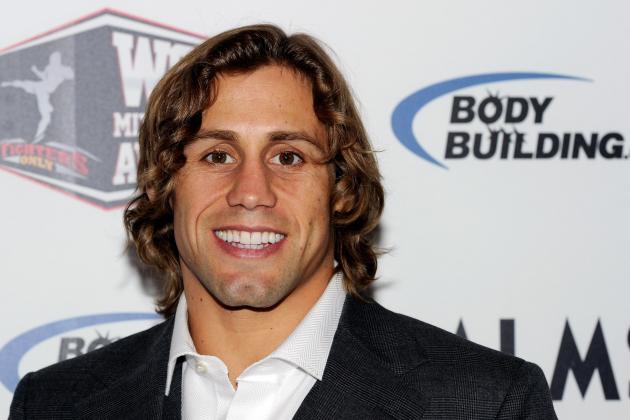 Ethan Miller/Getty Images

The personification of the stereotypical California attitude, Urijah Faber is one of the most easy-going guys in MMA.
As long as your name isn't Dominick Cruz, Faber has been very respectful of his opponents in the past. Even his rivalry with Cruz has remained pretty clean of slander attempts (at least by MMA standards).
Faber had the pressure of carrying an entire division and promotion at one point in his career. It would've been easy to get overconfident but he's managed to keep a level head.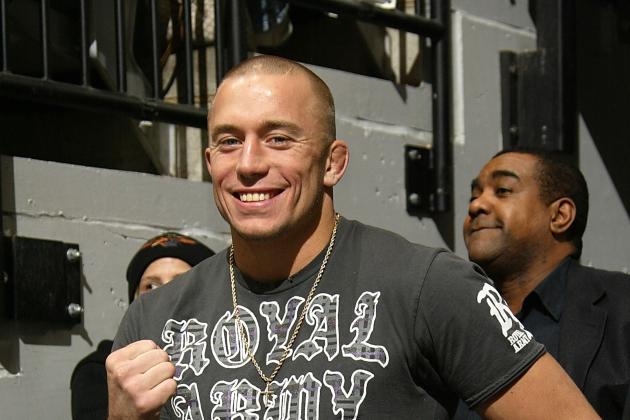 Dave Sandford/Getty Images

Perhaps the best ambassador and face of modern MMA, Georges St-Pierre seems beyond reproach. Opponents have tried multiple times to get inside the Canadian's head but GSP doesn't get caught up in the pre-fight hype.
Even against one of the most disliked men in MMA, Josh Koscheck, St-Pierre still managed to stay respectful despite Koscheck's attempts to get GSP riled up.
A dork at heart, St-Pierre has begun to embrace his goofyness in recent years which has only made the welterweight champ an even more likable figure.