WWE Rumors: Rey Mysterio, Brock Lesnar, Daniel Bryan and Friday's Top WWE News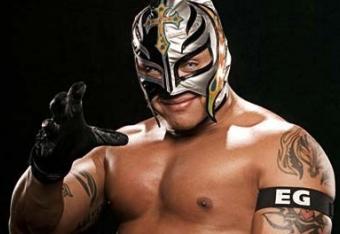 Stupidity seems to be making its way through WWE as the weekend approaches. We will have all the news on that in the links, but things seem to be slowly falling apart for one particular individual and a feud will be ending that probably shouldn't be.
On the plus side, we don't have to wait that much longer to see the in-ring return of Brock Lesnar. Extreme Rules is a show that ruins the fun concept of a hardcore match by making all of them the same, but Lesnar has the freedom to do a lot of things he needs to in order to make the match great.
We have 48 hours to speculate on the match, so in the mean time, let's take a look at all the news and notes from WWE.
Rey Mysterio Busted Again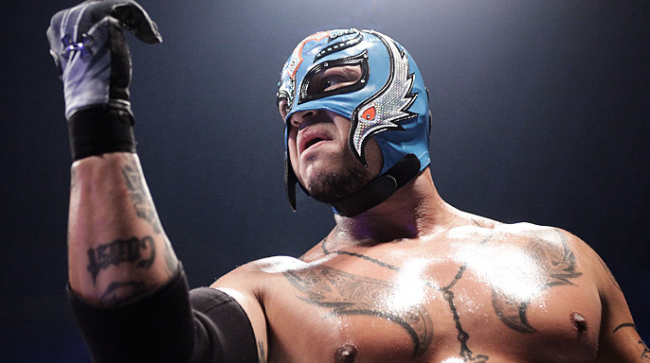 If you were eagerly anticipating the return of Rey Mysterio, well, you will have to wait at least two more months. WWE announced that it had suspended the masked superstar for 60 days for failing the wellness test.
Question on Everybody's Mind: What does this mean for Mysterio's future?
What Is Rey Mysterio's Future In WWE Going To Be?
Our Take: Unlike Evan Bourne, who was nothing more than a mid-card star anyway, Mysterio will likely be put in a position where he isn't going to succeed, but he is so over that WWE will put him in high-profile feuds.
Hype Meter: 5 out of 5 Stupid Wrestlers
Given how easy it is to pass a WWE wellness test, you have to wonder what Mysterio, or Bourne, or anyone else who fails a test, is thinking. Mysterio is closer to retirement than the prime of his career, so perhaps he decides to walk away sooner rather than later as a result of this.
Deeper Dive
Rey Mysterio Suspended (WWE.com)
Rand Orton Is Brock Lesnar's Next Feud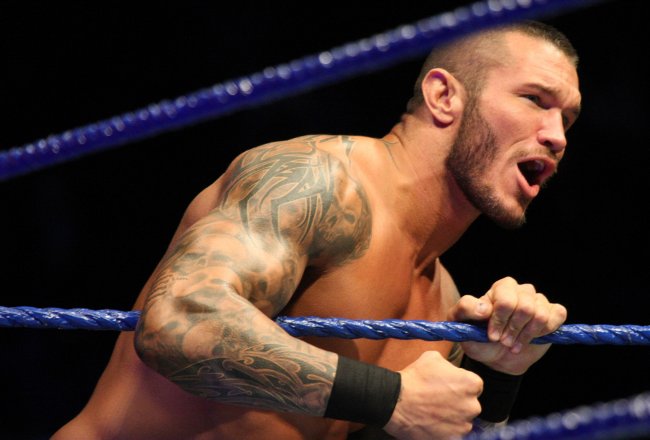 Gallo Images/Getty Images
We talked yesterday about reports that Brock Lesnar and Randy Orton were going to be feuding heading into SummerSlam. According to new reports, it appears as if that will be Lesnar's second feud after the program with John Cena ends.
Question on Everybody's Mind: Can WWE really drag a feud out that long?
Our Take: Given that Lesnar only has 32 dates on his contract and will be using five of them in his first month, WWE needs to start drawing back on how often he gets used. If Lesnar only appears once or twice a month until August, it shouldn't be hard to get to SummerSlam.
Jon Kopaloff/Getty Images
Hype Meter: 5 out of 5 Great Feuds
While I would like to see Lesnar work with CM Punk at some point, I think a feud with Orton has a lot more potential to draw money. Orton is a bigger star than Punk and he has a style that would seem to work well with Lesnar's aggressive approach.
Deeper Dive
Potential Plans for Lesnar vs. Orton (NoDQ)
Daniel Bryan Not Staying in Smackdown Main Event Scene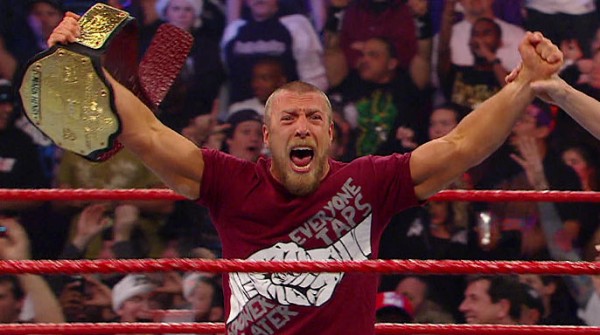 Despite the increasing popularity of his catchphrase "YES!" and his character, Daniel Bryan is (spoiler alert) not going to win the world title this Sunday. In fact, according to reports, he is not going to be feuding for the title after Extreme Rules.
Question on Everybody's Mind: Is WWE making a mistake?
Our Take: Forgive the answer, but "YES!" Bryan's character is hot right now. The audience has taken to him. Why bother to cut his push off at the knees in favor of the eternally bland Alberto Del Rio?
Hype Meter: 4 out of 5 Things That Make Us Sad
If you want an example of why no one ever gets over big in WWE anymore, look no further than Bryan. Even if he turns out not to be a huge star, why end his main event push before it really gets started just as the crowd is taking to him? Unless he is going up against Orton next, it's a mistake.
Deeper Dive
Plans For Sheamus After Extreme Rules (Wrestling Observer)
Hulk Hogan Really Wants Those Dirty Photos off the Internet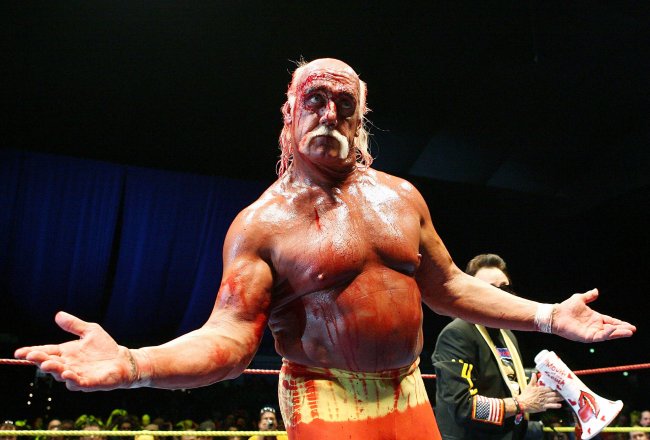 Paul Kane/Getty Images
Earlier this week, photographs from Hulk Hogan's sex tape were released on the Internet. It took a few days to hear anything from the Hogan camp, but it turns out he really does not like being made a fool of, as TMZ reported that Hogan's attorney is threatening legal action.
Question on Everybody's Mind: Is Hogan going to get what he wants?
Our Take: It is not impossible for Hogan's legal team to threaten action to get the photos taken down, but more often than not, when something is on the Internet, it is incredibly hard to get it off.
Hype Meter: 4 out of 5 Reasons to Hulk Up
As mentioned earlier this week, it is amazing to think that this whole thing happened to Hogan given how in control of every possible situation he has to be. I don't know what else to say about it, but I think things are far from over.
Deeper Dive
Hogan Says to Get His Pictures off the 'Net (TMZ)
For the latest episode of Ring Rust Radio featuring ECW legends New Jack and "Franchise" Shane Douglas and all the 2012 WWE Extreme Rules talk you could want, catch it here! (Some language NSFW).
This article is
What is the duplicate article?
Why is this article offensive?
Where is this article plagiarized from?
Why is this article poorly edited?