Barcelona vs. Chelsea: 5 Reasons for Chelsea's Shocking Champions League Upset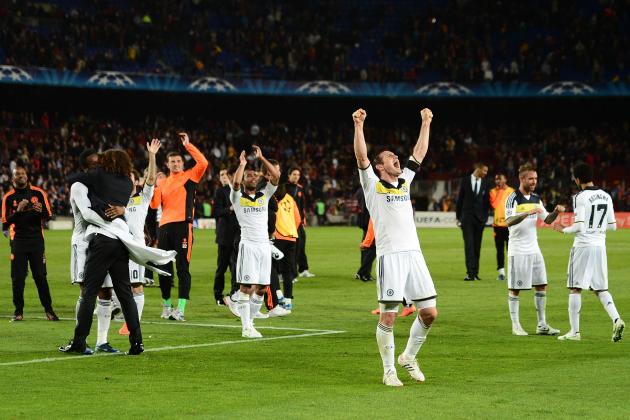 Jasper Juinen/Getty Images

Chelsea shocked the footballing world as the Londoners toppled the league's most dominant team. Few people, myself included, expected Chelsea to progress to the Champions League final to meet Bayern Munich or Real Madrid.
Nevertheless, Roberto di Matteo and crew managed to defeat the floundering Spanish side 3-2 on aggregate.
Here are five reasons why Chelsea was able to pull off the upset.
Begin Slideshow

»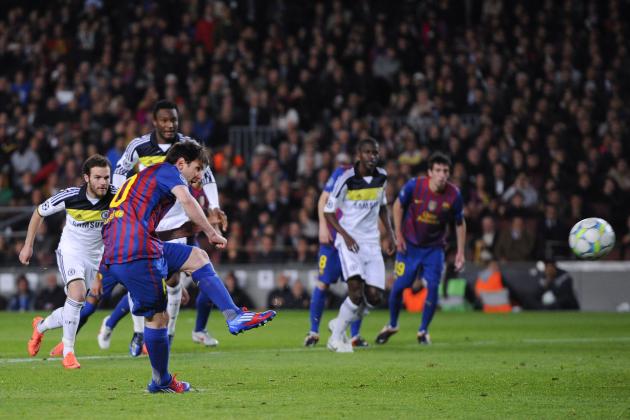 David Ramos/Getty Images

After a controversial foul called on Didier Drogba, Lionel Messi looked to take the lead once again for Barcelona.
Netting a goal from the penalty spot would have changed the flow of the game. However, Barcelona's Argentinean ace blasted his shot off the crossbar.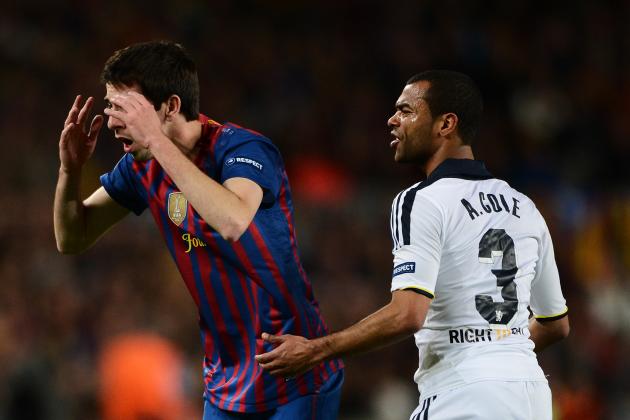 Jasper Juinen/Getty Images

Chelsea was perfectly content to let Barcelona pass among themselves as long as they didn't enter the box.
The English side began the match in a 4-2-3-1 formation, which emphasizes a conservative approach. Especially in the second half, Barcelona was unable to breech Chelsea's defense despite having a one-man advantage.
Ashley Cole did well to constantly shut down Barcelona's right wing and to dispossess Isaac Cuenca on numerous occasions.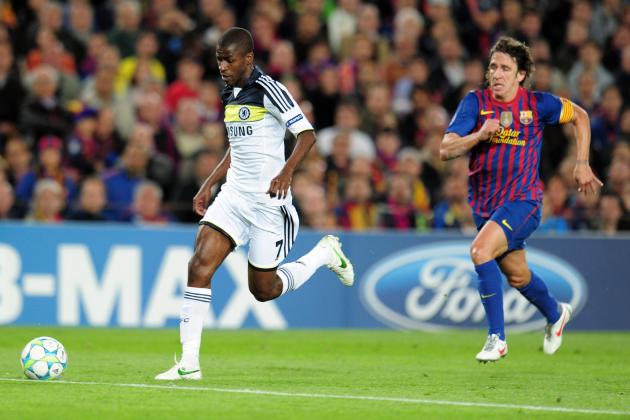 Shaun Botterill/Getty Images

Once again, Barcelona showed its weakness to the counterattack.
It conceded both goals because Victor Valdés was left one-on-one with Chelsea attackers.
Pep Guardiola arranged his club in a 3-3-4 formation to start the match. This formation works extraordinarily well if that side is possessing the ball. Once the ball is lost however, the wings and the midfield must track back to pick up their marks.
Fernando Torres' goal was a result of Barcelona's desperation to score. Barca committed its entire team to the attack, leaving half of the pitch wide open for Torres.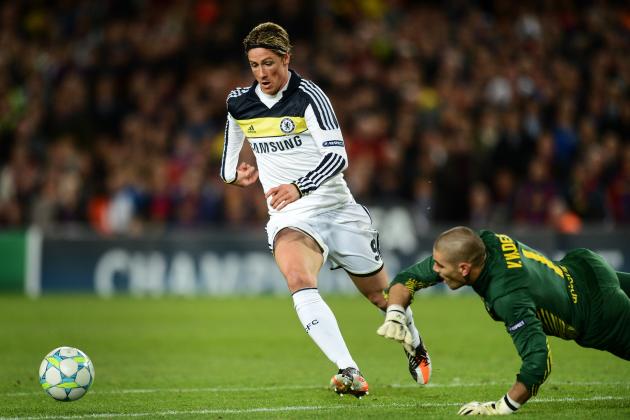 Jasper Juinen/Getty Images

In neither match did Chelsea have more shots than Barcelona, but they were able to finish their chances with better efficiency.
Barcelona maintained possession for more than 70 percent of both legs, yet this advantage was wasted on mismanaged opportunities.
Alexis Sanchez and Lionel Messi uncharacteristically squandered a myriad of chances in the box that would have given Barcelona the edge.
Petr Cech was the best player during this two-game stretch.
He spurned numerous chances by Lionel Messi, who failed to score in both legs.
On the closing minutes of the first leg, Carles Puyol whipped a header to the back post of Chelsea's goal. Cech laid out and pushed the shot just wide with his finger tips.
His performance, especially in the first match, is the principle reason why Chelsea is in the Champions League final.