WWE Wackiness: 10 More Crazy and Funny Wrestling Photoshops from Around the Web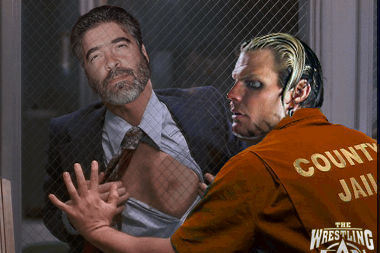 Photo via wrestlingforum.com
You saw the headline, so you know what that means, right?
Time for some more wrestling Photoshop ridiculousness.
The format, as you know, is pretty simple: I search the Internet for some funny wrestling photos, and I do my charitable work for the world by bringing them to all of you.
In case you're wondering, this slideshow is now PG, just like the WWE.
But hey, if we can still enjoy Monday Night Raw, we can still enjoy this.
Here are 10 more wacky WWE-related Photoshops from around the Web.
Begin Slideshow

»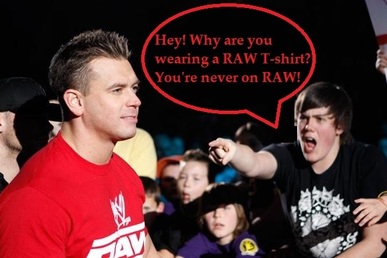 Photo via wrestlingforum.com
The fans who point fingers at WWE stars as they are making their ring entrances often yell something obnoxious and are attention whores who are just trying to get noticed.
But I have to admit it: This guy has a really good point.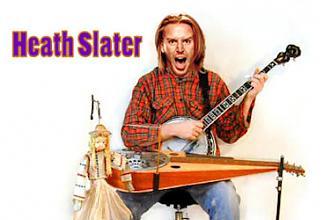 Photo via wrestlingforum.com
I've never understood Heath Slater's "One Man Rock Band" nickname.
I mean, The Rock is much more rock star than Slater is because at least he can play the guitar.
Oh, wait. Slater can too?
I guess that's because he has a lot of free time whenever he isn't jobbing to The Big Show.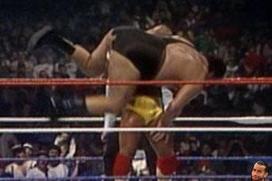 Photo via wrestlingforum.com
"Oh, so you body slammed Andre the Giant at WrestleMania III? I've seen better."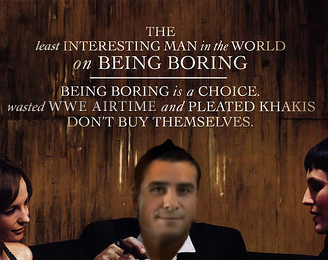 Photo via wrestlingforum.com
You think the guy who made this is an Alberto Del Rio fan?
Just kidding.
I do have to say that there is some merit to what this Dos Equis spoof says because ADR's WWE career started on fire, and now, he seems to be regressing week by week.
But you already know that.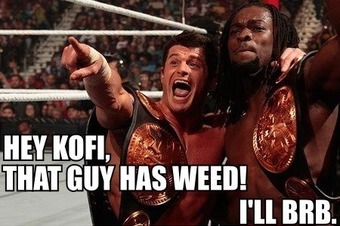 Photo courtesy of 9gag.com
To be fair, this should actually say: "Hey Kofi, that guy has synthetic weed."
There is a difference between the two...or so I hear.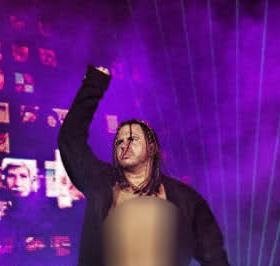 Photo via wrestlingforum.com
Not that Matt Hardy is the skinniest guy in the world, but there seems to be a huge legion of Hardy haters that rip this guy with a ridiculous amount of Photoshops that make him seem like a 500-pound compulsive eater.
Here, though, Hardy looks more like a drunk chick at Mardi Gras.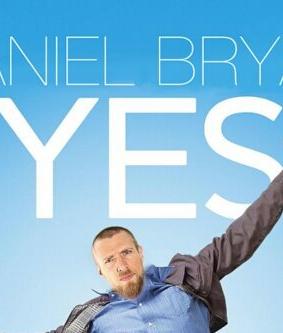 Photo via wrestlingforum.com
The price of a movie ticket is absolutely outrageous these days.
That being said, I think I'd shell out a bill or two to see this movie, which I'm sure would get 100 percent favorable reviews on Rotten Tomatoes.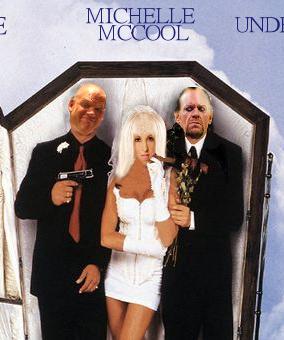 Photo via wrestlingforum.com
All we need is Katie Vick, and the party is complete.
Oh, and Paul Bearer, too. But something tells me he's probably still locked in that freezer.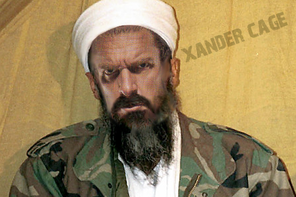 Photo via wrestlingforum.com
Now, we really know why Triple H only wrestles a few times a year.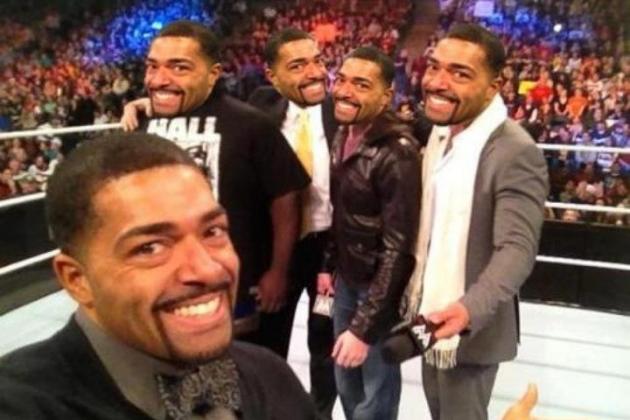 Photo via wrestlingforum.com
Noooo!!!! It's like my worst nightmare come true.
Five David Otungas? All in the ring at the same time?
I smell a "Match of the Year" contender.
Drake Oz is the WWE Lead Writer for Bleacher Report. You can follow him onTwitter and ask him any wrestling-related questions (to be answered in the B/R Mailbag) on Formspring.