Barcelona vs. Chelsea: 6 Observations from Champions League Semifinal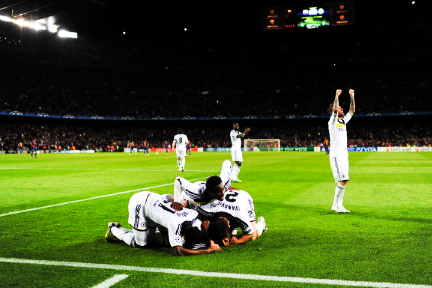 Jasper Juinen/Getty Images
Against all odds, Chelsea have managed to progress past Barcelona in an epic UEFA Champions League semifinal second leg.
Even with an advantage of a red card to John Terry, an injury to Gary Cahill and a penalty to Lionel Messi, Barcelona couldn't seal the deal.
In fact, they didn't even win the game, as it was a 2-2 draw.
Here are six observations from the thrilling match.
Begin Slideshow

»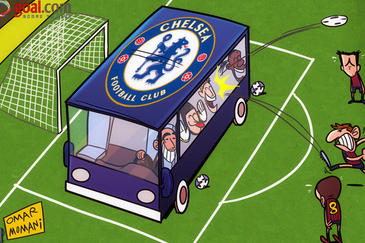 (Image via Goal.com)
You know what the ultimate irony of Chelsea's success is?
Parking the bus in front of goal is the complete opposite of what André Villas-Boas wanted the Chelsea back four to do—which was defend high, intercept the ball and launch quick counterattacks.
David Ramos/Getty Images

John Terry psyched himself up for the game by watching clips of Andoni Goikoetxea, Claudio Gentile and Vinnie Jones.
To those asking how the heck referee Cüneyt Çakır spotted Terry kneeing Alexis Sánchez in the back: Çakır didn't, but the official standing right behind Terry did.
Given that Terry was going to disgrace himself, maybe he should have gotten value for his red card by getting Alexis carted off.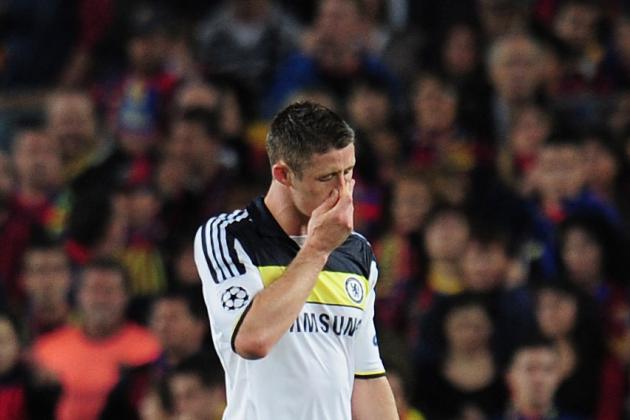 Shaun Botterill/Getty Images

Gary Cahill had an exceptional first leg as a quasi-sweeper, blocking shots left, right and centre.
When he overstretched after being turned inside-out by Alexis Sánchez, it was apparent that it was going to be a tough night for Chelsea.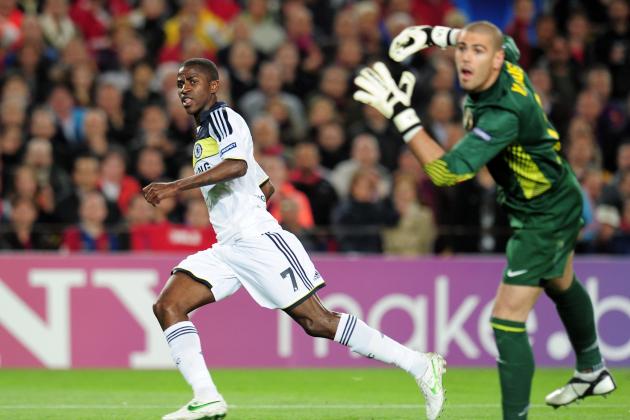 Shaun Botterill/Getty Images

I don't know what Ramires' wages are, but he should be one of the highest-paid players on the team.
He has to be Chelsea's player of the season.
He is Mr. Consistent; you know you're going to get 100 percent from him every week, and he is all about the team.
He made five tackles today and he was the one-man counterattack for Chelsea.
I was shocked when Lionel Messi's penalty hit the crossbar, considering he had converted his last 11 penalties.
Then I remembered Javi Varas.
Messi failed to convert a 95th-minute penalty that would have given Barcelona three points going up against Varas.
Tonight, he choked when Petr Čech refused to commit himself to one side.
Are Chelsea Messi's kryptonite?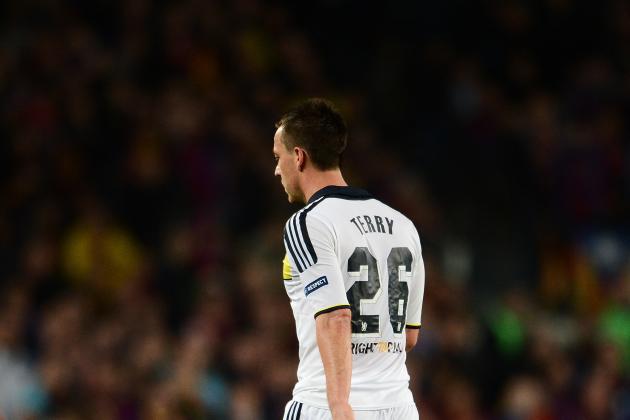 Jasper Juinen/Getty Images

Chelsea's karma for playing anti-football was the suspensions for the UEFA Champions League final.
Branislav Ivanović, Ramires, Raul Meireles and John Terry will have to watch the final as observers.
Meireles hugging referee Cüneyt Çakır, as a way to avoid a yellow card, will be an iconic Champions League moment for me.
Frank Lampard was fortunate not to get himself sent off after he lost it much like Terry. It was similar to the incident with Xabi Alonso a few years ago.
It's not in Lampard's nature to go in for a scissor tackle and he did so on Cesc Fàbregas, even though it was Lionel Messi who pushed Chelsea's No. 8.
Please read Breaking Down Olympic Group of Death.