Chicago Bears Mock Draft: Predicting the 7 Rounds of the 2012 NFL Draft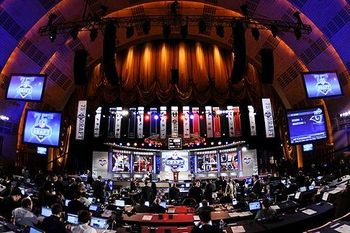 It's Tuesday and what that means is that we are just two days away from the NFL Draft.
Since my last mock the Bears have signed two more players in guard Chilo Rachal and linebacker Geno Hayes that are sure to at least compete for a starting position.
Considering this, it's looking less likely that the Bears will address the defensive line at all in the draft and if they do, it won't be until the late rounds in day three.
My last mock I got a lot of great reader input which I have taken into account, so without further adieu...
Round 1: Whitney Mercilus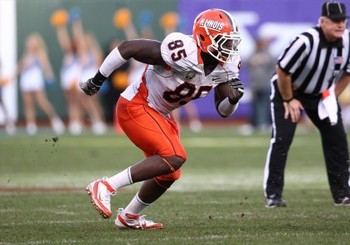 Like it or not, Whitney Mercilus is almost a lock to be the Bears' first round pick in this year's draft.
The defensive end position has taken the front seat as the Bears' most glaring issue and the Bears coaching staff seems to like Mercilus after visiting him at his school.
Beyond that, Quinten Coples and Melvin Ingram both look to be drafted prior to the Bears pick at #19.
If Coples is available, expect the Bears to take him.
Round 2: Alshon Jeffrey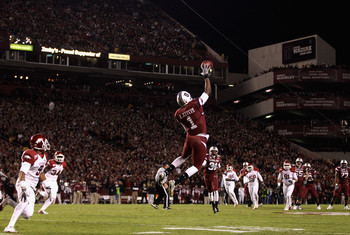 In my last mock, because I had the Bears drafting an offensive tackle in the first, I had the Bears drafting Vinny Curry with their second rounder.
Since the end position is addressed in the first round, I have the Bears taking Alshon Jeffrey with their second pick in the draft.
Alshon Jeffrey has slipped down draft boards since before the combine when news came out that he was getting fat, slow, and just not in shape.
That's worked out in the Bears' favor.
Jeffrey has actually lost weight since his senior year, and posted respectable 40-yard dash times of high 4.4 to low 4.5.
Pairing him across from Brandon Marshall would give the Bears a big receiver corps, something they haven't had, well, ever.
Round 3: Kennan Robinson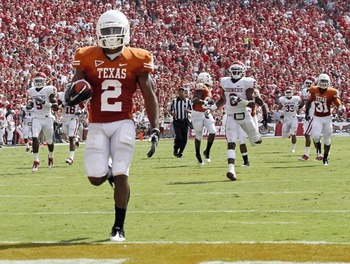 Keenan Robinson's stock has risen lately, so I have adjusted accordingly.
Robinson is one of those picks I just feel good about and desperately hope the Bears snag him in the third round.
At 6'3, 242 lbs., Robinson has the size the Bears look for at linebacker and he has shown excellent vision, despite not having elite speed.
At the very least, he can compete for the same linebacker position with hopes of filling Urlacher's shoes down the road.
Round 4: Jaye Howard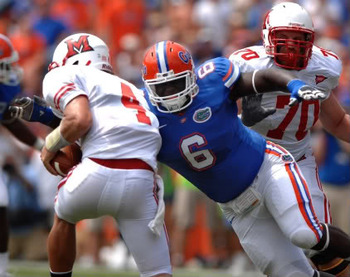 In the fourth, I was really starting to like Chase Minnifield but he just underwent surgery in January and because of that, I like Howard more.
At 6'3, 301 lbs, Howard has the ideal size for the defensive tackle position and to pair with it, he ran a 4.82 at the NFL Combine.
Round 5: Chase Minnifield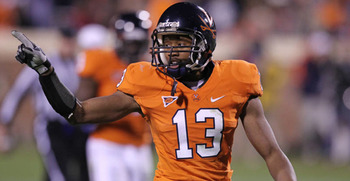 Just because I didn't take him in the fourth, doesn't mean he won't be available in the fifth.
Due to the surgery and his less than stellar 40-yard dash time of 4.65, I firmly believe Minnifield will be available in the fifth round.
Minnifield would add good depth at the cornerback position, as well as competition.
Round 6: Andrew Datko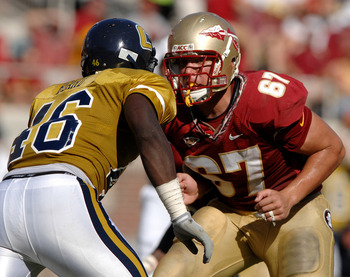 If Andrew Datko didn't have shoulder issues, he would have gone much earlier in the draft.
Because of the medical issues he has fallen like a rock and the Bears should at least take a chance on him.
At the very least, he will add depth and a backup at a position that has been notoriously weak for the Bears.
Round 7: Mike Daniels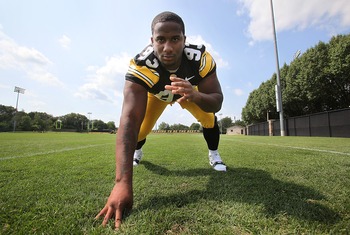 In sticking with my seventh-round pick from my previous mock draft, I end it with Mike Daniels.
He has good size and speed, and fact of the matter is, Chicago needs depth at the defensive tackle position.
Keep Reading

Chicago Bears: Like this team?