World Football Cribs: Inside 15 Ridiculous Footballer's Houses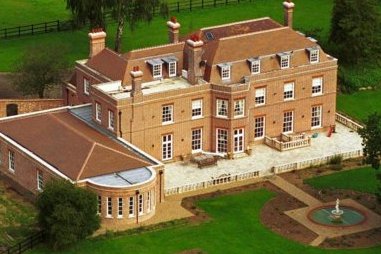 Who'd be a footballer?
International acclaim, women throwing themselves at you, insane fitness levels, vast quantities of cash, free sports equipment, plus you get to play football every day. Oh, did I mention the houses? Footballers have nice houses.
Who'd be a footballer?
Here are 15 footballer houses that are rather nice to look at and worth a fair bit of money—one should imagine.
Begin Slideshow

»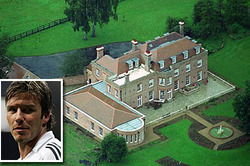 David and Victoria Beckham decided to cut their ties with England and sell Beckingham Palace—pictured above.
The married couple now live in Los Angeles where David earns his living for the L.A Galaxy football team.
Beckingham Palace—not to be confused with Buckingham Palace—is valued at approximately £18 million.
Kids, if you don't work hard in life and instead decide to play average football for the rest of your careers, you too could have a house like Shola.
Apparently, Thierry Henry is redesigning his house in order to accommodate a £250,000 fish tank, which will stand 40 feet high and be visible from every floor in his house.
Bear in mind that this is the design for Henry's London home, not his current dwelling in New York.
The annual fish food bill for the planned 300 fish is approximately £2,500 a year.
So apparently, John Obi Mikel eats a ton of takeaway. That's really the only thing I took away from this video tour of his house in London.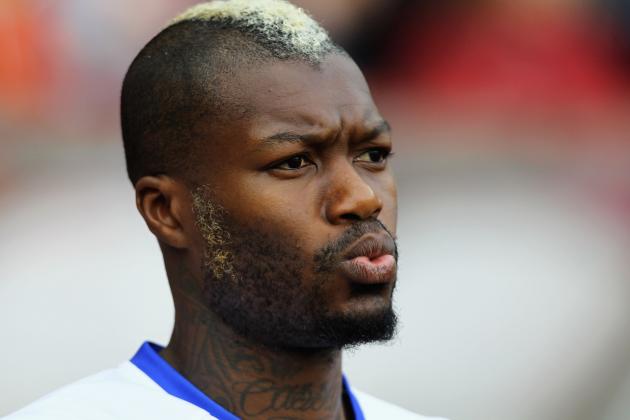 Matthew Lewis/Getty Images

When Djibril Cisse signed for Liverpool Football Club in 2005, no one expected him to change his title.
Apparently, that's what happened, though.
Purchasing his mansion in Cheshire came with the title Lord of the Manor of Frodsham—a worthy title when spending £2 million on a new pad.
Cisse was allowed to use his new title in any correspondence mentioning his name but stopped short of having it on the back of his Liverpool jersey.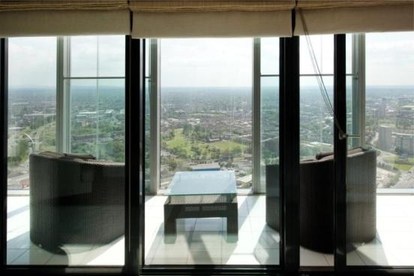 Everton's Phil Neville is believed to have owned the most expensive flat in Manchester back in 2010 when it was valued at close to £4 million.
The photo above shows one of the magnificent views that can be enjoyed from his balcony.
Is anyone else really unimpressed with Hulk's house? I mean aside from the swimming pool, obviously.
From what I saw, FC Porto's best player doesn't even have his toilet roll on a holder? Seriously, 1:16 of the video—check it.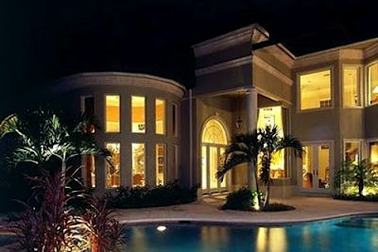 According to FCBfans.net, this is the house of Lionel Messi.
If it is Messi's domain, then I'm not surprised. Swimming pools and palm trees surely come as standard for a footballer's crib these days.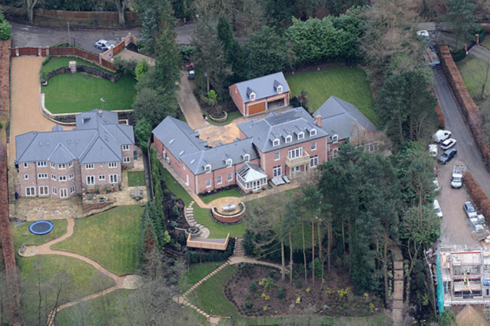 Manchester United and England striker Wayne Rooney lives in a sprawling mansion in Chesire with his wife, Colleen.
The property is apparently worth £4 million and is kept secure by Manchester United's private security firm CES.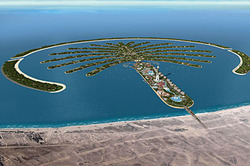 OK, so technically it's not their main living abode, but multiple footballers have bought villas in this man-made Dubai island paradise, according to Forbes.com.
David Beckham, Michael Owen and Joe Cole have all allegedly purchased here.
This clip of Harry Kewell's house was recorded back when he was playing for Liverpool FC, but it still gives a good insight into the life of the Australian footballer.
Who knew that Harry Kewell was the chief chopper?
On Twitter? Follow me @petercwebster where I post all my B/R content.