Have Professional Sports Always Been This Dangerous?
April 24, 2012

Stephen Dunn/Getty Images
Have sports always been this dangerous? 
That question was posed to me this week, and my immediate response was simply to say, "Yes." Of course sports have always been this dangerous.
In fact, with all the protective measures in place and updated rules to safeguard players from catastrophic injuries, professional sports might be less dangerous now than they've ever been in history.
Speaking of history, did you know that less than 200 years ago, the life expectancy for men was just over 40 years? That number is a bit skewed when factoring in the amazingly high rate of infant mortality (if a man lived to age 15 he was more likely to live into his 60s), but the numbers still serve to illustrate one very important point.  
Modern medicine is incredible. That said, the longer we live, the sicker it seems we all get.
In the past, if people got really sick, they most likely died. Now, millions of people get sick, their illnesses get properly treated and life goes on. So we have more things wrong with us, but only because we know what those things are. Science has given us more information, which has led to people having more ailments, while living longer lives.
That logic seems to apply to sports, too.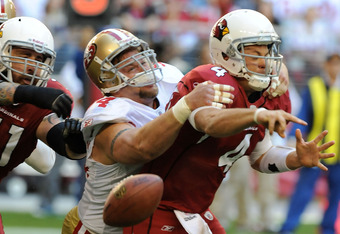 Norm Hall/Getty Images
Players seem to get hurt way more often in today's modern professional sports than they ever did before. Is that an indication the sports are more dangerous, or a credit to medical professionals for doing a better job diagnosing and properly treating injuries? 
How many sports-related concussions went undiagnosed over the last 50 years? Ninety percent of them? With the current protective measures instituted in the last 10 to 15 years in professional sports, concussions aren't cured with smelling salts and a pat on the rear. A player getting "his bell rung" is a lot more serious than it used to be. 
That doesn't mean getting hit in the head is somehow more dangerous now. It just means we are paying closer attention to the after-effects.
As modern medicine has evolved, so too has the modern athlete. It's a bit flippant to suggest professional sports­—even sports down to the youth level—aren't more dangerous than they were in the past. 
Athletes are, as the cliché goes, bigger, stronger and faster than ever before.
A guy like Jack Lambert has become our generation's comparison for how the NFL player has evolved. Lambert was one of the toughest players in the history of the NFL, and he was listed at 6'4", 220 pounds. The Steelers currently have 20 players on their roster listed at 6'4" or taller and 34 listed at more than 220 pounds. Ben Roethlisberger is listed at one inch and 21 pounds bigger than Lambert was during his Hall of Fame career.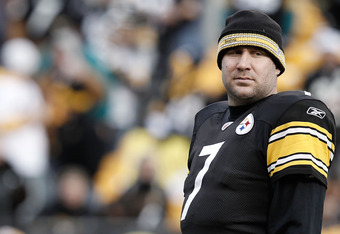 Jared Wickerham/Getty Images
How in the world could anyone expect Lambert to be able to consistently tackle someone like Roethlisberger? What about someone like Rashard Mendenhall who, at just 5'10", is five pounds heavier than Lambert and runs like a freight train? Heck, Mean Joe Greene was listed at 6'4", 275 lbs, and there are 20 current Steelers heavier than that.
That's not to say there weren't big and strong players in the past. Jim Brown was 6'2", 203 pounds and would probably be punishing defenses just as much now as he did in the late '50s and '60s.
As a general rule, though, players are bigger and stronger than ever. Size and "brawn" have transformed into muscle mass. Athletes are just built differently than before. And it's not just football. Players in all sports have gotten bigger, stronger and more muscular.
While the average height in the NBA has stayed rather consistent in the past 25 years (just around 6'7"), player weights have increased more than 15 pounds. Adding 10 percent body mass in muscle would certainly change the physicality of the game.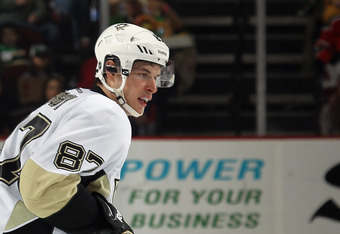 Bruce Bennett/Getty Images
Play is more physical now because the players are. If sports are seen as more dangerous—or more injuries are being reported—it may not always be the players' fault. The technological advancements in protective equipment have yet to catch up with the force created by bigger and stronger players. 
Helmets in football and hockey, while generations safer than in years past, aren't nearly safe enough. But we are smarter now, and millions of dollars every year go into research to protect players from head injuries.
Is it enough? Of course not, but it is amazing how far they've come. The NHL didn't even require helmets until 1979 and grandfathered in players who were already playing without them. Craig MacTavish was the last player to go without a helmet, and he retired in 1997! Could you imagine a hockey player not wearing one now? That's insane.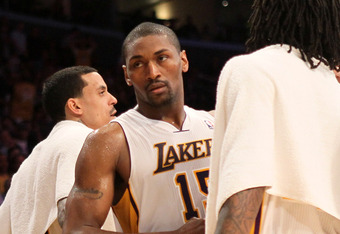 Stephen Dunn/Getty Images
People (read: sportswriters) will get haughty and reactionary in the days after Metta World Peace concussed James Harden by elbowing him in the head for no reason. The ridiculous rash of suspensions for cheap shots in the NHL playoffs seems higher this year than in years past. But the headline-grabbing hits probably aren't the best indication of how dangerous the sports have become. There have always been cheap shots in sports. What's happening now isn't any worse than any era in the last 50 years. There are just a lot more of us paying attention.
We have to hope that being more aware of injuries, especially concussions, will put up more warning signs for players as they leave the game and try to live normal lives. Former NFL player Ray Easterling was found dead this month of a reported self-inflicted gunshot wound. Easterling was one of the many former NFL players who are suing the league for failure to properly diagnose and treat head injuries, going so far as to claim the NFL went out of its way to conceal links between football hits and brain trauma. With Easterling's death, attorneys have stated they will change his case from personal injury to wrongful death.
Sports seem more dangerous now because more of us see the dangers we never used to notice. Can we truly imagine, with all we know now and the focus we have on learning more, that players today will end up with such terrible fates?
The simple truth is that sports have always been dangerous, and they always will be. How we prevent injury—through rule enforcement and advancement in technology—will determine if sports can ever become less dangerous than they've always been.