MLB Free Agency: 10 Contract Year Players Off to Scorching Hot Starts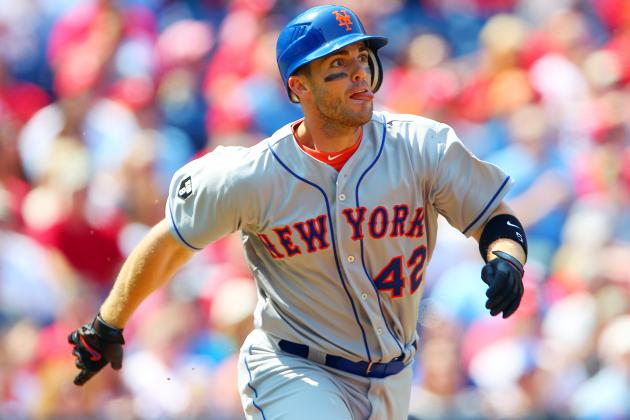 Rich Schultz/Getty Images

For MLB players entering free agency, the season before they hit the open market is of upmost importance.
If they have a stellar statistical season, then the amount of money they can expect in a new contract goes up. If they have a down year, then the opposite is true.
Many people think that a player will try harder to put up big stats the year before they are scheduled for free agency. While that may be true, additional effort can be a double-edged sword. More effort can translate into better stats, but it can also lead to pressing at the plate or on the mound.
With that being said, here are 10 contract-year players who are off to scorching hot starts in 2012.
Begin Slideshow

»
Jonathan Daniel/Getty Images

A.J. Pierzynski is off to a blistering start in the 2012 season. He is currently batting .340 with four home runs and 15 RBI.
Those kind of numbers are quite unusual for Pierzynski, who is a career .285 hitter. A big reason for his early success this season is that other players in the Chicago White Sox lineup who are also swinging hot bats.
Teammates Paul Konerko, Adam Dunn and Alex Rios are all hitting the ball well and providing him with a lot of protection in that lineup.
Despite being 35, if Pierzynski can continue this production all season, he is putting himself in a great position to earn a hefty contract in the offseason.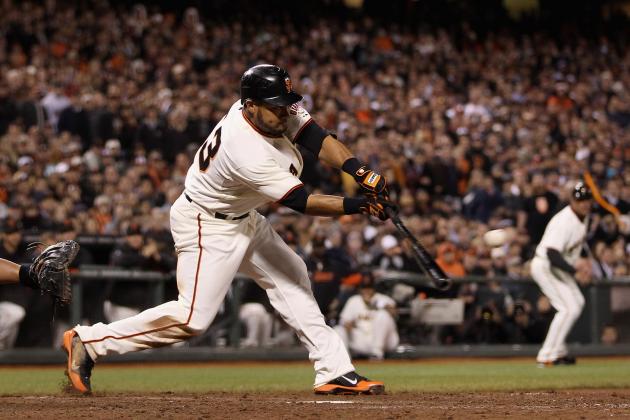 Ezra Shaw/Getty Images

San Francisco Giants' outfielder Melky Cabrera has played for four different teams in the past four seasons. A great season a year ago for the Kansas City Royals led to Cabrera being traded to the San Francisco Giants for starting pitcher Jonathan Sanchez.
This season, Cabrera is batting .297 with one home run, seven RBI and 12 runs. For a career .276 hitter, that average is worth noting.
If Cabrera can have another season similar to last year, he will put himself in position to finally get a multi-year deal during free agency. As he is only 27, Cabrera still has a chance to be a team's everyday outfielder for several years to come.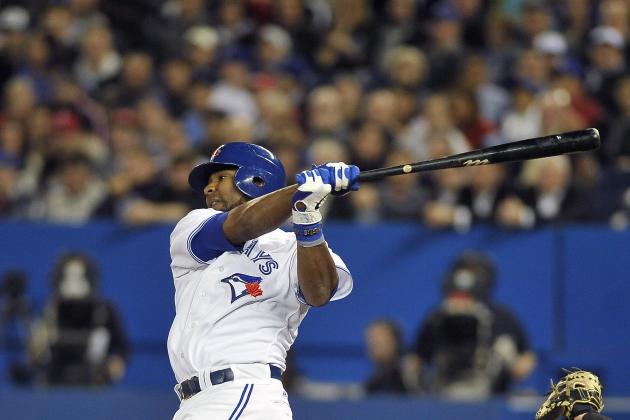 Brad White/Getty Images

The Toronto Blue Jays are off to a great start in the AL East division this season largely because of Edwin Encarnacion's strong offensive showing.
Encarnacion, the team's designated hitter, is currently batting .303 with four home runs and 13 RBI. He leads the Jays in all three of those categories and also leads the team in OPS. Don't forget, this is a team with the powerful Jose Bautista.
While he is mostly playing DH for the Blue Jays, Encarnacion does have the ability to play at the corner infield positions. That means that he will draw interest from teams in both leagues when he enters free agency after this season.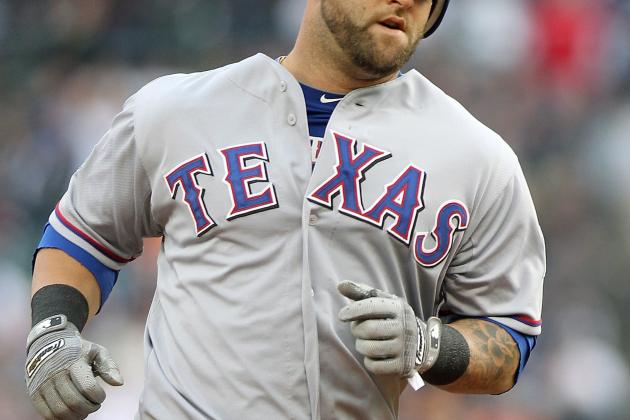 Leon Halip/Getty Images

So far this season, Texas Rangers' catcher/first baseman Mike Napoli is hitting .264 with six home runs and 13 RBI. While his average leaves a lot to be desired, Napoli is driving in runs and hitting for power.
Being that he is on a team that leads the MLB in several offensive categories, Napoli gets his fair share of good pitches to hit, and he is hitting them with authority.
While it will not be a surprise to see him re-sign with the juggernaut Rangers, any team that needs a catcher this offseason will definitely be contacting Napoli's agent.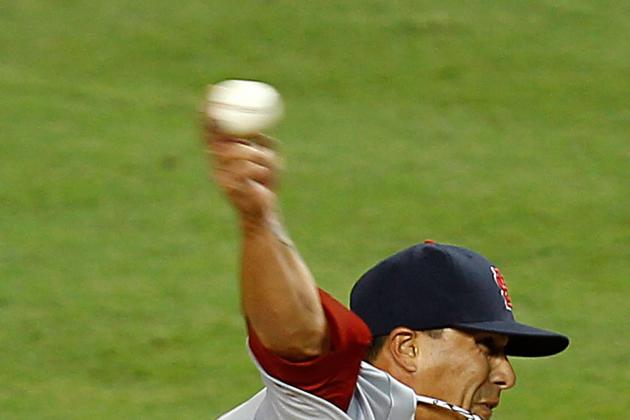 Sarah Glenn/Getty Images

Kyle Lohse of the St. Louis Cardinals has easily been the most dominant starting pitcher in all of baseball so far this season.
Through four starts, Lohse is 3-0 with a 0.99 ERA and a WHIP of 0.66 in 27.1 IP. Those are Cy Young-type numbers and Lohse has shown no signs of slowing down.
With starting pitching being such an important part of any playoff team, Lohse will have no trouble finding a new place to play when he goes to free agency. However, the Cardinals will undoubtedly make a huge push to re-sign him.
If Lohse continues pitching the way he has so far this season, he's due for a big payday this coming offseason.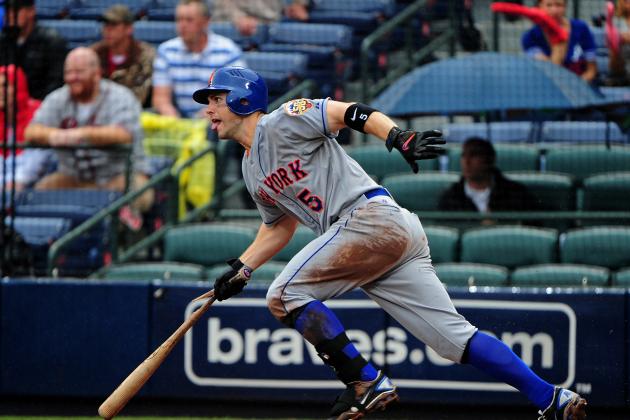 Scott Cunningham/Getty Images

Although he has cooled down at the plate as of late, New York Mets' third baseman David Wright has had one of the hottest starts in all of baseball.
Wright is currently hitting .375 with two home runs and eight RBI. He also has an impressive on-base percentage of .466.
Although he has a $16 million club option for next season, it is unclear if the Mets will be willing to commit that much of their payroll to Wright for another season.
If they decide to give Wright his $1 million buyout instead, he should garner plenty of attention this offseason.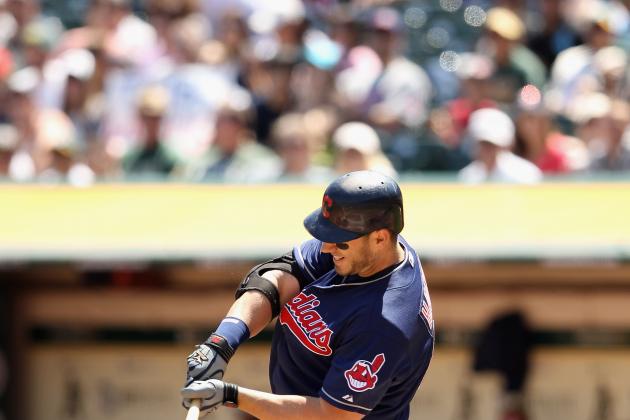 Ezra Shaw/Getty Images

After struggling with a nagging shoulder injury for the past few seasons, Cleveland Indians' designated hitter Travis Hafner is fully healthy once again and has the stats to prove it.
Hafner is currently hitting .357 with two home runs and eight RBI. He is also leading all of baseball with a .509 OBP thanks in large part to his 12 walks.
He is starting to look like the Travis Hafner of old, and the Indians could not be happier about that fact.
Hafner has a $13 million club option for next season, but it is almost a certainty that the Tribe will not pick it up. They will probably attempt to re-sign him for a lower salary if he manages to get through the season healthy.
It he does stay healthy, American League teams with a need at DH should show interest in Hafner when he hits the open market.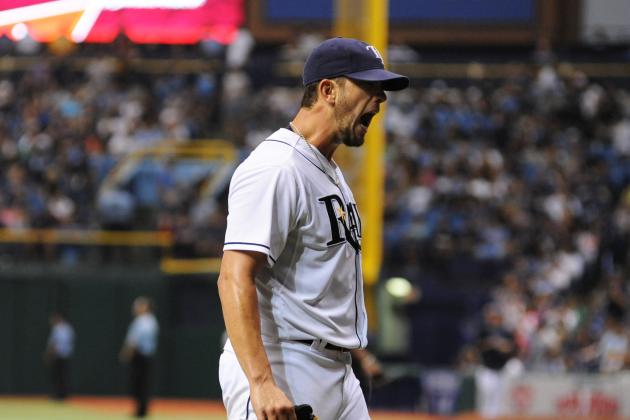 Al Messerschmidt/Getty Images

Tampa Bay Rays starting pitcher James Shields is off to one of the hottest starts among pitchers in all of baseball.
Shields is currently 3-0 with a 2.76 ERA and 20 strikeouts to go along with a 1.09 WHIP.
At the age of 30, Shields is still in his prime and will probably have several teams to choose from if he continues to have a good statistical season.
It will be interesting to see if the Rays make a strong push to re-sign Shields or let him walk in free agency. With the way he is currently pitching, I would go with the former.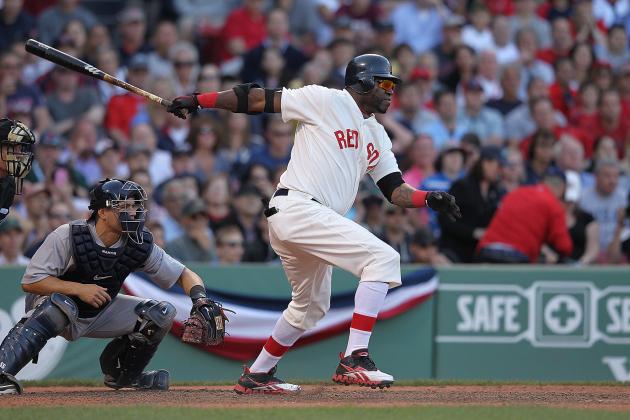 Jim Rogash/Getty Images

Slugger David Ortiz has been a bright spot on the Boston Red Sox during their abysmal start to the season.
Ortiz is second in all of baseball with a .441 batting average. He also has two home runs and 12 RBI to go along with a .477 OBP.
Those are definitely impressive numbers for the veteran. But even if he keeps producing throughout this whole season, his age will likely be a big factor in whether or not a team wants to commit to him for multiple years.
Ortiz would most likely want a multi-year deal if his numbers at the end of the season are anywhere near as impressive as they are now.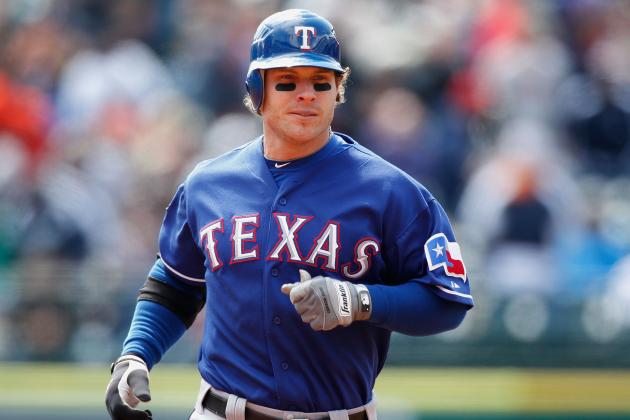 Gregory Shamus/Getty Images

After a trying offseason, Texas Rangers outfielder Josh Hamilton is off to one of the best offensive starts in all of baseball.
The slugger is currently hitting .408 with eight home runs and 18 RBI. He leads the Rangers in nearly every offensive category and is a big reason why the team is currently 13-4.
Hamilton's agent and the Rangers' front office are currently in contract talks, and while Hamilton is likely to re-sign with the Rangers, he will be one of the most desired free agents if he decides to test the market.
His stats so far this year are simply astounding and any team would jump at the chance to have him in the middle of their lineup.