MMA: Why the UFC's Sponsorship of Its Fighters Makes Perfect Sense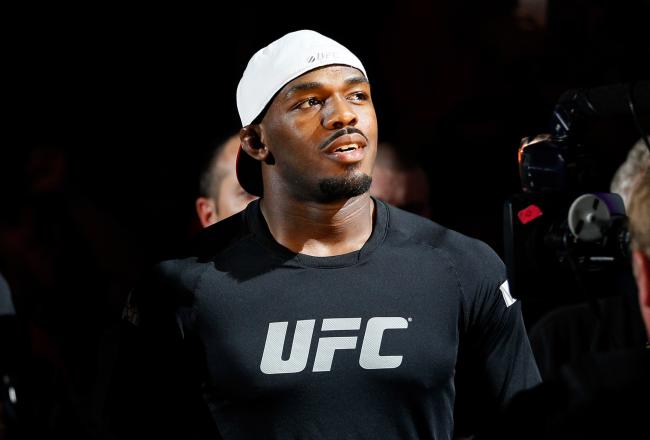 Kevin C. Cox/Getty Images
When Jon Jones walked out to face Rashad Evans this past weekend at UFC 145, he was dressed head-to-toe in UFC gear.
Jones became the first fighter in MMA history to ever be sponsored by the company.
Although it may look like a show of favoritism, there was a big risk involved with sponsoring Jones.
Had he lost to Evans, it could have possibly damaged the brand that the UFC is building with Jones as its new face.
Of course they won't have to worry about that for a while now, as he dominated Evans to retain his title via unanimous decision.
Usually fighters have multiple sponsors, ranging from clothing companies like TapouT and Ecko, to Anderson Silva's sponsor Burger King.
Yes, you read that right, Burger King sponsors the greatest MMA fighter of today.
As MMA continues to grow and the UFC gets more and more mainstream, expect the company to sponsor more fighters.
Jones is just the first of many who will be looking to get sponsorship deals with the company who signs his paycheck.
Some fans and fighters may not like the thought of the UFC sponsoring certain fighters.
But when you look at major sports organizations like the NBA and NFL, it makes sense.
Sure, football and basketball players have shoe deals, clothing lines, and other ventures outside the confines of David Stern and Roger Goodell, but at the end of the day they are still products of the NBA and NFL.
These are the biggest organizations in their sport, like the UFC is to MMA, yet they are also brands. And who better than their own athletes to be the faces of their brands?
MMA is a different monster from these sports, and sponsorship plays a big role in many of the fighters' careers.
But what better sponsor could there be than your best competitors being the face of the company that they fight for and make so popular with fans worldwide?
This article is
What is the duplicate article?
Why is this article offensive?
Where is this article plagiarized from?
Why is this article poorly edited?