WWE Raw Review: 5 Things We Learned from Tonight's Episode (April 23)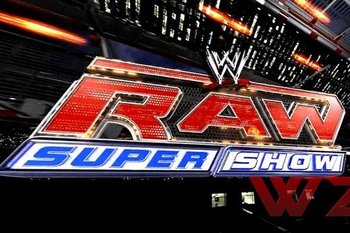 Photo courtesy of WWE.com
What happens when you put a beer in the fridge?
It goes from hot to cold, right?
That's the best way I can describe this week's episode of Monday Night Raw, which started off with a bang with a great promo between Edge and John Cena as well as an awesome match between Chris Jericho and Kofi Kingston, but gradually got worse from there on out.
It wasn't a terrible edition of Raw, but it was only an OK episode that proved once again that three-hour Raws really aren't as special as the WWE likes to think they are.
Anyway, now that Raw is in the books, let's take a look at five things we learned from tonight's episode.
5. The Bella Twins Probably Aren't Leaving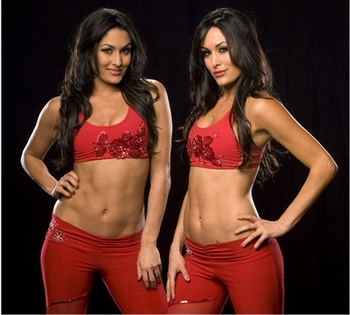 Photo courtesy of WWE.com
There have been rumors floating around for a while now that the Bella Twins (both Nikki and Brie) will be leaving WWE shortly.
Yet, Nikki won the Divas Championship on tonight's episode of Raw.
Something doesn't mix there, right?
The Bellas have hinted on Twitter in the past that reports that they were parting ways with the WWE were untrue, and Nikki's title win leads me to believe that they may actually be telling the truth.
I mean, I don't know why they would leave the WWE anyway. They're certainly not going to make it in the acting world.
Oh, and speaking of things we learned tonight, I think that Nikki's title win proved once and for all that the Divas division is a freakin' joke.
4. Lord Tensai Is Continuing to Flop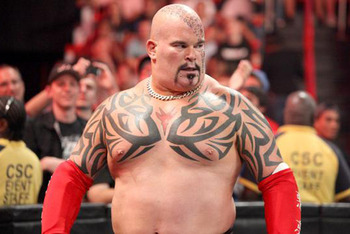 Photo courtesy of WWE.com
I said it a couple of weeks ago, and I'll say it again: I think this Lord Tensai gimmick is flopping.
My apologies to anyone who is a really big A-Train fan (do those even exist?), but there's been nothing from this guy so far that makes me interested in seeing where he goes in the future.
Tensai's in-ring work isn't great, he's not going to work the mic often (or well), and his "I went to Japan for eight years, so now I'm embracing the Japanese culture" gimmick just isn't doing it for me.
I'm not saying Tensai will be a huge failure, and—who knows?—he may end up having a great second run in the WWE.
But as of right now, I don't think anything he's done has been that spectacular or impressive.
In fact, I find the dude to be pretty damn boring, and I was an A-Train fan during his first WWE run.
3. Kofi Kingston Deserves Better Booking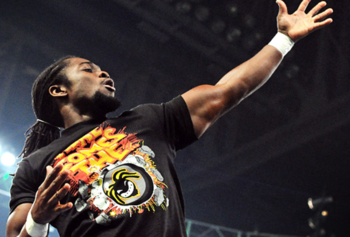 Photo courtesy of WWE.com
For the second straight week on Raw, Kofi Kingston showed why he's one of the better in-ring competitors in all of the WWE.
He put on a very solid match with Daniel Bryan last week, but this week, he topped it with a great TV bout against Chris Jericho.
What did these two matches prove? Kofi deserves some better booking.
He's one of the WWE's most exciting wrestlers and one of its most over baby faces, and the creative team needs to stop booking him to lose and start booking him as one of the top faces in the company.
I know that Kofi isn't the greatest mic worker ever, but he needs to be given the opportunity to improve in that category and let his ring work do the majority of his talking for him.
It's just ridiculous that the WWE pushes some of the guys it pushes while a guy with as much talent as Kofi continues to be overlooked, despite how good he is in the ring.
2. CM Punk Is the Best Actor in Recent WWE History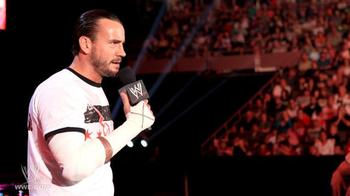 Photo courtesy of WWE.com
Wrestlers aren't actors, but some wrestlers are actually pretty good at acting.
The best example of that in wrestling today is none other than CM Punk.
While I didn't particularly care for his "drunk" angle with Chris Jericho on tonight's Raw, I thought Punk did a brilliant job acting drunk and then revealing that he wasn't actually drunk.
It obviously wasn't Oscar worthy, but I'd say it was yet another instance of Punk showing that he is the best actor in recent WWE history.
The Rock and "Stone Cold" Steve Austin are probably the two best ever (at least in my book), but the best since those two has to be Punk.
Other than someone like Edge, no one else in recent memory sticks out quite like Punk does when it comes to acting chops.
1. Raw Mid-Card Sucks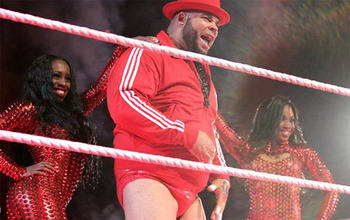 Photo courtesy of WWE.com
If you're not a main eventer, you might as well forget about doing anything worthwhile on Raw.
Tonight's show centered almost exclusively on the main eventers and borderline main eventers, specifically the CM Punk vs. Chris Jericho and Brock Lesnar vs. John Cena feuds.
Other than that, what else on this Raw mattered?
Surely not Brodus Clay, Santino Marella, Zack Ryder, The Miz (where the hell was he again?), Dolph Ziggler, Jack Swagger, and so on and so forth.
It was a three-hour show, and a lot of superstars appeared. But Raw's mid-card feuds are terrible, and their mid-carders in general are booked like absolute crap.
New stars will not be created if the main eventers hog the spotlight, and that's exactly what they're doing.
There really isn't one Raw mid-carder who's doing anything worthwhile right now. The mid-card on Monday nights is a jumbled mess of comedy characters and badly booked superstars.
Drake Oz is the WWE Lead Writer for Bleacher Report. You can follow him onTwitter and ask him any wrestling-related questions (to be answered in the B/R Mailbag) on Formspring.
Keep Reading