10 Things New Jersey Nets Must Do to Get Back into the Playoffs Next Season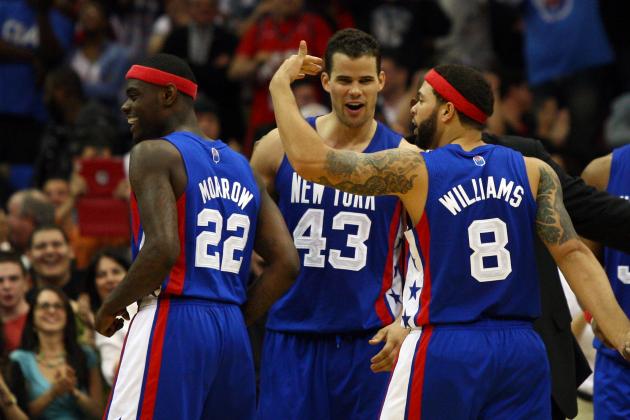 Chris Chambers/Getty Images

This might come as a shock to some, but the New Jersey Nets aren't headed to the 2012 NBA playoffs.
Instead, as of April 30th, they're heading to the wonderful city of Brooklyn to transition from being the New Jersey Nets to becoming the Brooklyn Nets.
With their change of scenery comes the hope that the Nets will return to their glory days of back-to-back NBA Finals appearances back in 2001-02 and 2002-03. Before the Nets dream of returning to that kind of form, they need to take a simple, smaller step of just trying to make the Eastern Conference playoffs.
To become a playoff contender once again, there are specific things that the New Jersey Nets need to do this offseason, and that's exactly what this article is about.
Ahead, you'll find 10 things the soon-to-be Brooklyn Nets must do to get back into the playoffs next season.
Begin Slideshow

»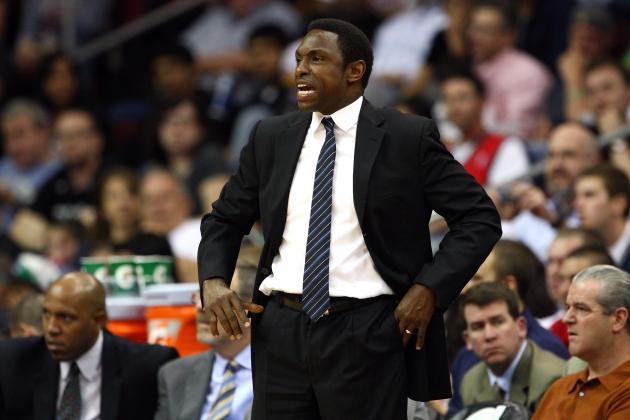 Chris Chambers/Getty Images

As the New Jersey Nets' head coach, Avery Johnson's accumulated a total overall record of 46-101, which isn't all that impressive.
While you certainly could argue that Johnson hasn't had the best of luck with the Nets with the midseason trade for Deron Williams last season and Brook Lopez's injuries this season, there's no doubt that he isn't the right man for the job.
Johnson doesn't demand the respect that he needs to in the locker room, and he doesn't appear to have an offensive and defensive game plan that fits the talent he has on his roster.
As the New Jersey Nets transition into being the Brooklyn Nets, there's no better time than now to axe their current head coach and move forward in a better direction with a new coach and a new coaching direction.
While the Nets' head coaching position won't necessarily be easy to fill, with uncertainty surrounding their roster heading into next season, there are certainly guys like Brian Shaw, Patrick Ewing and Sam Cassell who could provide the Nets with a fresh direction.
Firing Avery Johnson is a good place to start, as the Nets try to become relevant in the Eastern Conference next season.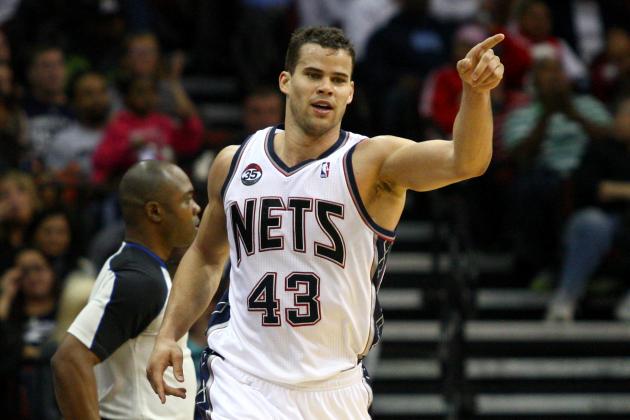 Chris Chambers/Getty Images

Kris Humphries certainly has gotten a lot of hate as of late primarily because of his 72-day marriage with Kim Kardashian, but when you watch him play, there's no doubting the fact that he's actually quite a good player.
Humphries has quietly accumulated double-double averages of 13.8 points, 11 rebounds and 1.2 blocks per game.
Just to put that production into perspective, All-Star center, Roy Hibbert's season averages are just 13 points, 8.9 rebounds and two blocks per game.
While Humphries won't be earning any All-Star honors anytime soon, because of his tarnished public perception, there's no doubting the fact that Humphries is turning into a legitimate power forward in the NBA.
The Nets would be absolutely foolish to not bring him back, if possible, because Humphries could easily develop into a star in the league over the next few seasons.
Humphries made $8 million this season, and while his asking price will undoubtedly go up, the Nets need to pursue signing him because he can help solidify their frontcourt as one of the best in the game, especially once Brook Lopez is healthy again.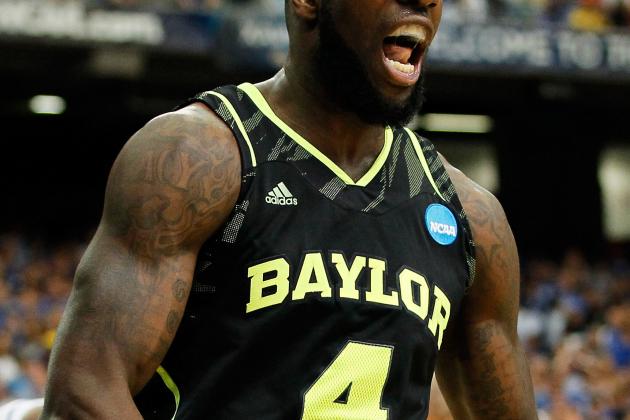 Kevin C. Cox/Getty Images

The Nets' first-round pick is technically the property of the Utah Jazz, but there are certain, complex situations where the Nets' pick is protected.
While those situations could happen, for the sake of this article, we'll just assume the Nets will lose their first-round pick, which leaves them with only the 57th overall pick in this year's draft.
With all of that being said, if the Nets have just the fourth-to-last pick in the draft, they certainly need to find the diamond in the rough if they want to help themselves move toward becoming a playoff contender next season.
A few of those players the Nets could go after with their late second-round pick are Baylor SF Quincy Acy, Syracuse SF Kris Joseph or Xavier PG Tu Holloway.
Those players are experienced guys who already have the physicality to play in the NBA, while also having the collegiate experience it takes to make an immediate impact on an NBA roster.
One of the best ways for the Nets to help themselves become a playoff contender next season is to draft a player who isn't a project, but rather a player who can make an immediate impact. If they draft that kind of player, it will a step toward a playoff appearance in 2013.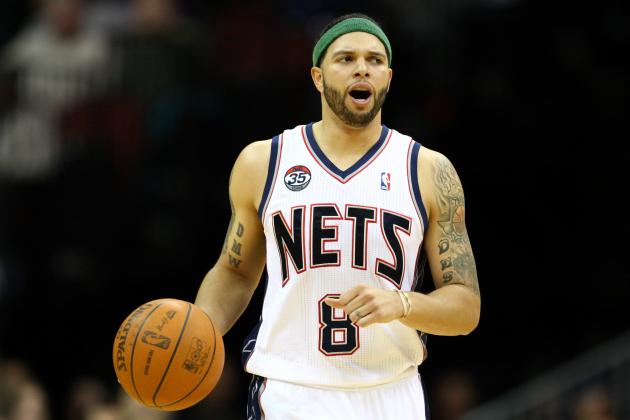 Chris Chambers/Getty Images

While the New Jersey Nets are currently sitting at 22-43 overall, they aren't necessarily such a terrible team.
With the right offseason additions and the right coaching changes, the Nets could certainly be a playoff contender next year. That all hinges though on one player deciding to stay with the Nets, and that player is Deron Williams.
Williams earned his third straight NBA All-Star honor this year, and with averages of 21 points, 8.7 assists, 3.3 rebounds per game and a PER of 20.31, there's no doubt that Williams is not only the best player on the Nets' roster, but also in the entire NBA.
The Nets' brightest hope moving forward as a franchise, especially into their first year as the Brooklyn Nets, is to keep Williams on their roster.
With Williams, and a few key offseason acquisitions, the Nets could be a seriously dangerous team in the Eastern Conference next year.
The foundation of the Nets' franchise, however, is certainly the most solidified if Williams is at the core of their depth chart, and while that will be a large task, it's certainly something worth fighting for.
Christian Petersen/Getty Images

If the New Jersey Nets fail to re-sign Deron Williams this offseason, the one thing they absolutely must do, for the future of their franchise, is go after young talent that they can build around.
A few names that the Nets should entertain pursuing this offseason are, Eric Gordon, Randy Foye, Jeremy Lin, O.J. Mayo, Landry Fields and Carl Landry, to name a few.
While the Nets wouldn't be able to sign more than two of those players this offseason, they would seriously be helping themselves out if they can manage to sign at least one.
With Deron William's future in New Jersey always looking rather uncertain, the Nets haven't had a legitimate franchise player to build around in the past few years, and that's one of the first things they need as they start building for their future.
If the Nets can manage to get a player like Eric Gordon this offseason, they can certainly become playoff contenders in the 2012-13 season. Eric Gordon would bring instant star quality to the Nets, while also helping focus on rebuilding the franchise.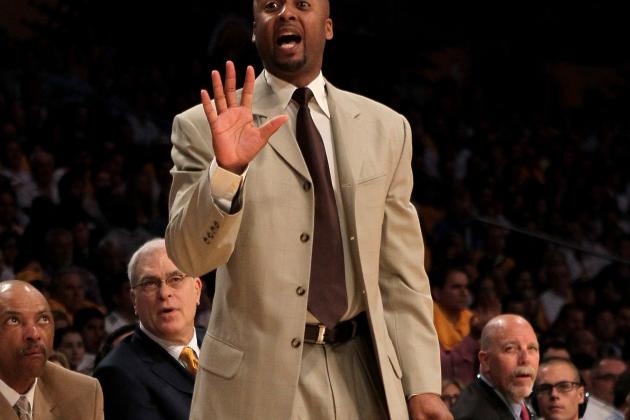 Stephen Dunn/Getty Images

This slide hinges on the Nets firing Avery Johnson at the end of the season, which I think is pivotal to their success moving forward as a franchise.
If Johnson is indeed fired, the Nets need to pursue a young, upstart coach who can energize their franchise while also bringing the necessary structure and discipline it takes to run a successful NBA franchise.
Brian Shaw, who was rumored to be a top candidate for the Lakers' head coaching vacancy this past year, would be the perfect man for the job.
Shaw is a proven leader in the ranks of NBA coaches, as he learned from one of the best coaches in NBA history—Phil Jackson.
Shaw could bring the discipline the Nets need, while also bringing life to a franchise that's desperately looking for some energy and excitement.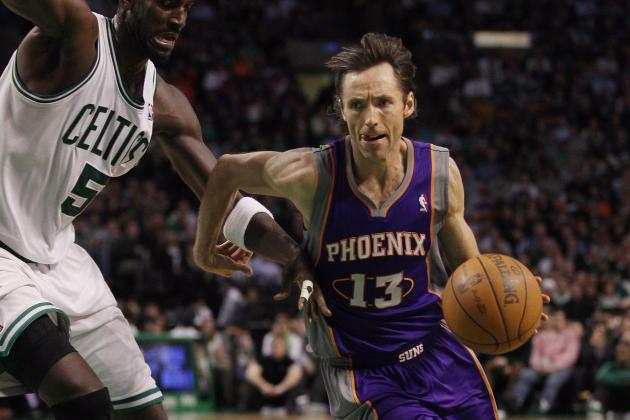 Elsa/Getty Images

The last thing the Nets need is to pick up aging talent this offseason.
Unfortunately, it looks like they are fixated on doing just that, as reports are focusing on the Net's reported interest in Kevin Garnett.
Sure, Garnett, or even a player like Steve Nash, could help the Nets a little bit next season, but those players can't help the Nets become a playoff contender by themselves, and that's what the Nets will expect them to do.
The Nets need to find a core of young free-agent talent that they can add to their roster to help build for the future, while also giving themselves a chance to become a playoff contender in the near future.
I'm sure the Nets will go after aging talent this offseason, but if they want to be a legitimate franchise as they move into Brooklyn, they need to stay away from doing that.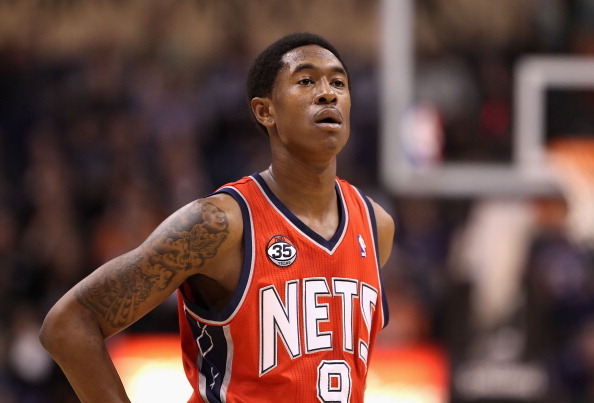 Christian Petersen/Getty Images

While Marshon Brooks isn't nearly as efficient of an offensive player as he needs to be to legitimately help the Nets become a contender, with a field-goal percentage of just 43.4 percent, there's no doubt that he's a solid piece of their future.
With some work this offseason, Brooks can certainly develop into a more efficient, productive and prolific scorer, and that's something the Nets desperately need from him.
Brooks has shown flashes of the player he can be this season, with 20, 15-plus-point games.
There's no doubt that Brooks can be the Nets' go-to-guy at the shooting guard position, but for that to happen, the Nets need to incorporate him into their offense a little bit more.
The best way for the Nets to create offensive opportunities for Brooks, is to create open shots for him off screens more than they do now. While Brooks can create shots for himself, there's no doubt that he's in his best form when he's hitting open shots that are created for him within an offensive set.
The Nets need to focus their offense on Brooks more as they head into next season because he's the kind of player that can help them become playoff contenders in 2013.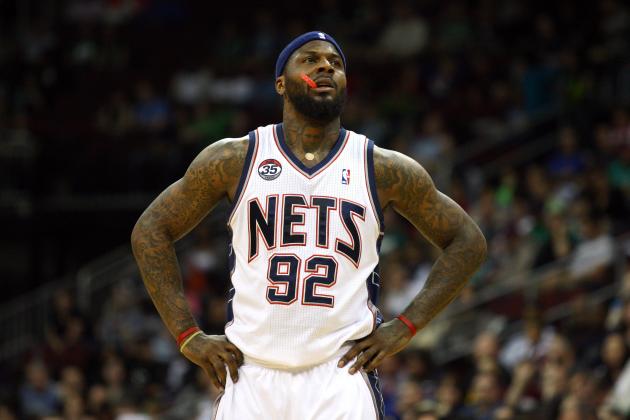 Chris Chambers/Getty Images

Re-signing DeShawn Stevenson may seem tempting for the New Jersey Nets, who not only need veteran talent, they also need a legitimate defensive presence.
Unfortunately for the Nets, the player they're looking for, to fit that role, isn't Stevenson.
In the 2011-12 season, Stevenson averaged just three points and two rebounds per game on an abysmal 29.3 percent field-goal percentage.
I know that Stevenson is considered a solid defender in the NBA, but with him on their roster, the Nets have the 21st-best defense in the league.
Stevenson's kind of production isn't worth anywhere close to the $2.5 million he's getting payed now, and with the 2012 free-agency pool full of solid talent, the Nets need to part ways with Stevenson.
Clearing his roster spot will help the Nets rebuild, as they can fill his spot with either young talent or a cagey veteran who can help lead the team into the future.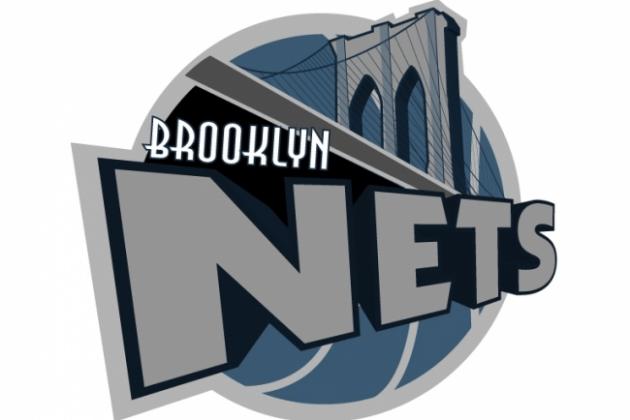 http://edge.ebaumsworld.com/picture/Rocketfan/BrooklynNetsLogo.jpg
Monday, April 23rd, 2012, marked the end of basketball in New Jersey, as the New Jersey Nets played their final game in the Prudential Center.
As of April 30th, 2012, the New Jersey Nets will become the Brooklyn Nets, and they will take their talents to the newly constructed Barclays Center located in Brooklyn, NY.
As the Nets' identity will change heading into the 2012-13 season, the way they approach basketball needs to change as well.
For the past few seasons, the Nets have been a consistent bottom-feeder in the ranks of the Eastern Conference, and the Nets must abandon that losing mentality as they head into next season.
What better way to shed that mentality than to move the franchise and start fresh in the city of Brooklyn?
If the Nets want to be a playoff contender next year, at the tipoff of the 2012-13 season, they need to forget where they came from and start fresh. If they can do that, they will be a playoff team next season.