Vancouver Canucks: 5 Players Who Should Not Be Back Next Season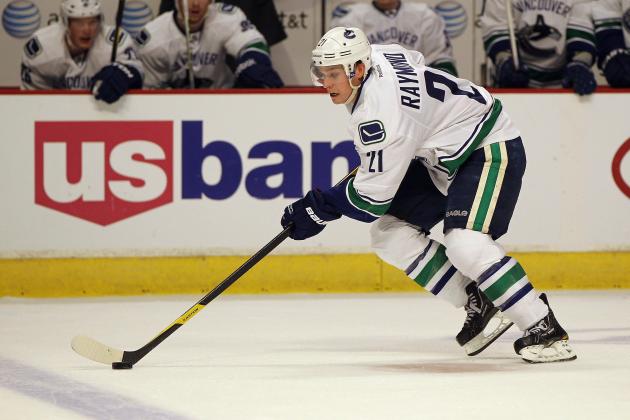 Jonathan Daniel/Getty Images

For the fourth straight season, the Vancouver Canucks have entered the postseason as one of, if not, the best teams in the NHL and come up short.
This year saw the Canucks' second straight Presidents' Trophy win, followed by their earliest playoff exit in the past four years.
Any team that falls short with this much promise after four straight seasons is bound to make some substantial roster changes. For the most part, the Canucks have an irreplaceable core but that isn't to suggest that the Canucks won't be parting ways with some individuals.
The following identifies five players that should not be wearing a Canucks' jersey next fall.
Begin Slideshow

»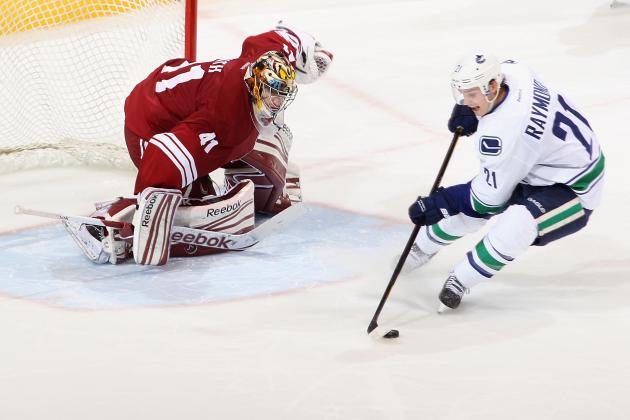 Christian Petersen/Getty Images

Mason Raymond has plenty of potential, but has yet to capitalize on it.
This season was a career low in points (20) for Raymond, as he struggled to find his game.
Set to be a restricted free agent this summer, there will likely be many general managers who still feel that Raymond has the ability to develop into a star.
Whether he's moved at the entry draft or signed to an offer sheet thereafter, Mason Raymond likely won't be back for the Vancouver Canucks, nor should he want to be.
Raymond is in desperate need of a fresh start, and the Canucks are in desperate need of a change. Raymond absolutely must be moved this offseason as it's the last chance for the Canucks to get something in return for him. Another poor season could have teams wondering if he has the ability to improve.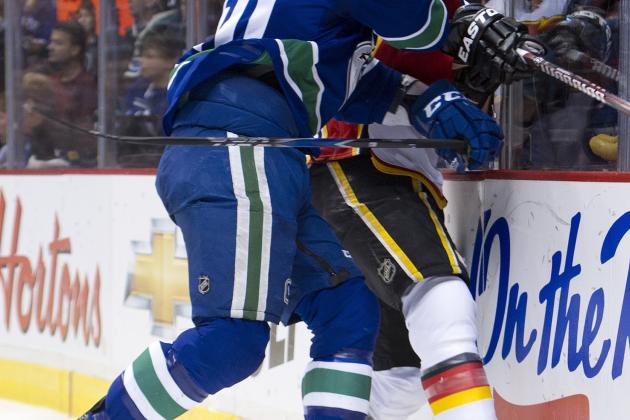 Rich Lam/Getty Images

Maxim Lapierre has the ability to be a valuable hockey player. He plays with a ton of energy, and even managed to find his scoring touch at the end of the regular season while playing with Henrik Sedin.
But none of his positives make his undisciplined play worth it.
During the regular season, Lapierre led the Canucks in penalty minutes (130) and finished 13th in the league—not an attractive stat for someone who averages 11 minutes per game.
His lack of discipline continued into the postseason, when he also led the Canucks in penalties.
This issue with his game is the reason he played on three different teams last season, and it's also the reason why he should play on a new one next season.
With a contract signed through next season, the Canucks will have to find a team who wants him if they wish to get rid of Lapierre.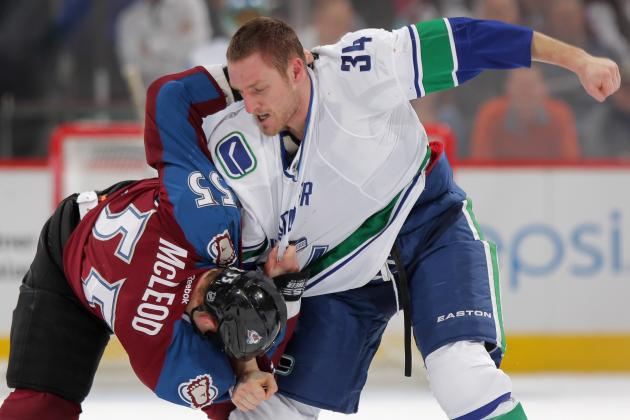 Doug Pensinger/Getty Images

As much as it pains me to say, I don't think we'll be seeing Byron Bitz in a Canucks' uniform next season.
Since the acquisition of Zack Kassian, it's been quite clear that Kassian was preferred instead of Bitz, not in addition to. Since that Feb. 27 trade deadline, Bitz has played in just three games: two in the regular season and one in the playoffs.
In his playoff game, he received a five-minute major and a two-game suspension for a boarding call on Kyle Clifford.
As a player who seems unwanted by Canucks' management, a dirty hit doesn't do Bitz any favors.
With a contract set to expire this summer, it will be easy for Vancouver to cut ties with the right winger.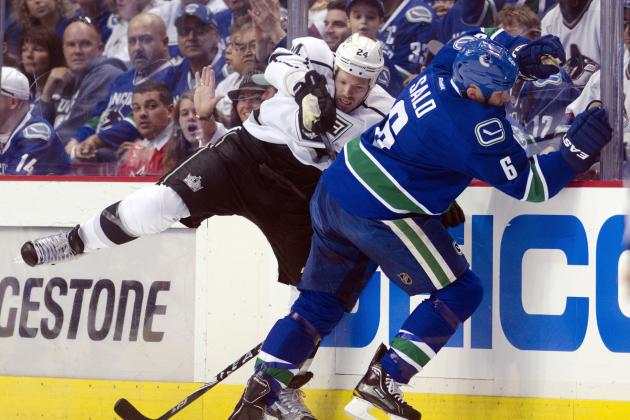 Rich Lam/Getty Images

Sami Salo has been great with the Canucks. His incredible slap shot is a great part to the Canucks offense, and he's solid defensively as well.
That said, Salo missed 13 games this season, which is his healthiest season since before the lockout. Needless to say, he's developed quite the injury prone reputation over the years.
At 37 years old and headed to unrestricted free agency, this could not only be Salo's last season as a Canuck, but his last season in the NHL.
If Salo did want to return for one more season, it wouldn't be an easy decision for Mike Gillis. With players like Chris Tanev and Marc-Andre Gragnani arguably deserving of a full-time NHL role, Sami Salo could be the one to go on the blue line.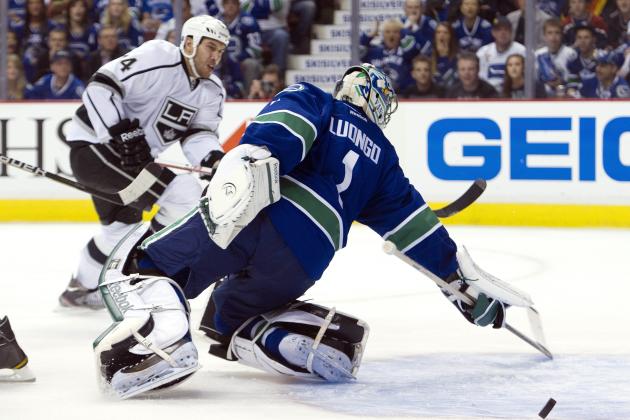 Rich Lam/Getty Images

Given the questionable playoff performances in the past few years, it comes as a surprise that Roberto Luongo played well in the playoffs this year, but still lost the starting position.
There are numerous reasons why Luongo's time in Vancouver should be done, as depicted in my previous article.
To simplify it: the Canucks and their fans need Cory Schneider in net, Roberto Luongo needs a new start, and plenty of teams need Luongo.