Michigan Wolverines Football: 5 Reasons the Maize and Blue Will Take the Big Ten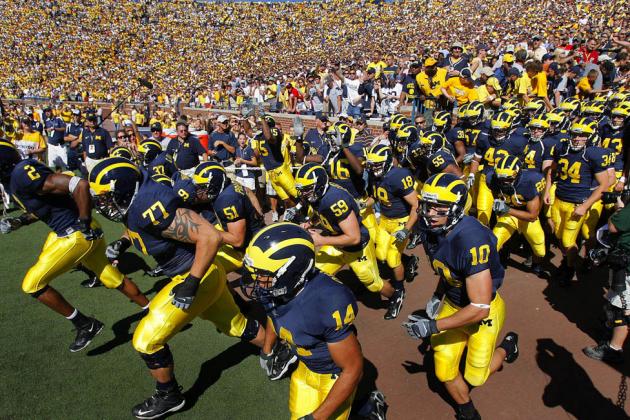 I will set out to name the five reasons Michigan will win the Big Ten Championship in 2012. Some deal directly with Michigan's players and staff, and others deal with their competition.
If you add all the factors together, you come to the conclusion that Michigan has a very good shot at a Rose Bowl berth.
Begin Slideshow

»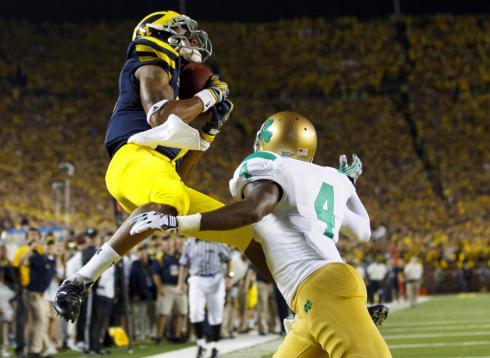 #21 Roy Roundtree
Denard Robinson
Surprise, surprise. No, Denard Robinson did not wake up one morning this spring and forget how to play football. The biggest struggle for Robinson last season was his high number of interceptions. Rest assured, Brady Hoke and Al Borges will be drilling him on passing skills and decision-making. Robinson will be a force again this season.
Roy Roundtree
In an interview after the spring game on April 5, Coach Hoke said of Roundtree, "I really like Roy Roundtree." Yes, Hoke openly said he was pleased with a player's performance. Brady Hoke has some great players under him who perform well, but he is a very tough coach to please.
That he would praise Roundtree openly is really reassuring to me. Hoke said in the same interview that Roundtree has improved his route running and catching, and that he could be a good deep threat. With the loss of Junior Hemingway, Roundtree is now the No. 1 receiver for the Wolverines.
Fitzgerald Toussaint
In Al Borges' spring game interview, when asked about playing "tailback by committee," he said, "Fitz is our tailback." Again, the confidence of the coaching staff is extremely exciting for fans who have had concerns about depth at tailback and receiver.
In my opinion, Toussaint has one of the best cut-back moves in the country. He is excellent at making the first guy miss. He, along with Robinson went over a thousand yards rushing last year. If Toussaint has improved on that, the running game will be in very good shape.
Ricky Barnum
During the spring game, there were a few muffed snaps. It is unclear whether they should be attributed to Barnum or the young quarterbacks he was snapping to. In the previously cited interview with Al Borges, Barnum was described as the "quarterback of the offensive line." He will take on a leadership role this season.
Additionally, Borges spoke of the benefit of bowl game practice last season. A lot of second-string players got some reps in their respective positions, including Barnum. Borges could not overstate the importance of these practices. Also, Barnum has watched and studied former center David Molk, who had huge success last season.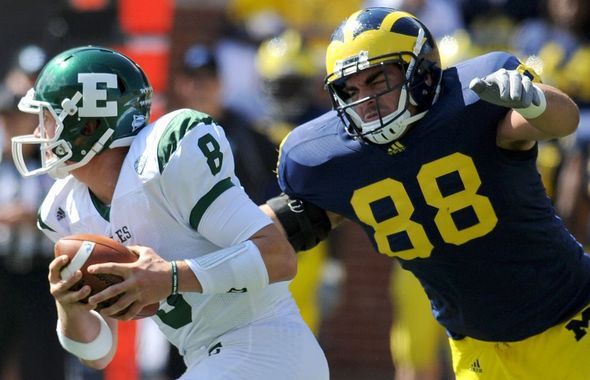 #88 Craig Roh
If there is anyone who needs to step up in the absence of Mike Martin and Ryan Van Bergen, it's Craig Roh. He has looked sharp over the spring at the defensive end spot. If Michigan is going to emulate or surpass their 2011 success this season, Roh will need to stand up to some talented quarterbacks and tough runners in the Big Ten.
Roh will need to be a sacking, run-stopping machine this season. I believe he is more than capable of being a leader on the defensive line.
Brandin Hawthorne
Brandin Hawthorne has been extremely impressive over the spring, particularly during the spring game. He recorded a very nice interception. He showed a keen ability to follow the quarterback's eyes and come inside the receiver's route. Additionally, he showed good run-stop ability.
At the end of the spring contest, Brady Hoke lined his offense up in the red zone. Thomas Rawls, the sophomore running back was poised to take the ball into the end zone. He had been running the ball extremely well. However, on the last play, Hawthorne stopped Rawls dead in his tracks near the 3-yard line for a loss. Hawthorne will be a major threat at linebacker.
Jordan Kovacs
Jordan Kovacs is one of the most experienced players on defense for Michigan. He has started 33 games at safety. He is an all-around good defensive player. He has good numbers for tackles, tfls, sacks, interceptions, forced fumbles and fumble recoveries.
He immediately impressed Brady Hoke after Hoke took over the program last year. He has a lot to live up to in 2012, and I am supremely confident that he will.
J.T. Floyd
Another veteran, the senior, Floyd is poised to dominate at cornerback this fall. He is Michigan's biggest threat for interceptions and pass breakups (particularly against some pass-happy Big Ten teams). His coverage has gotten better and better each year at Michigan. He should reach his peak this year.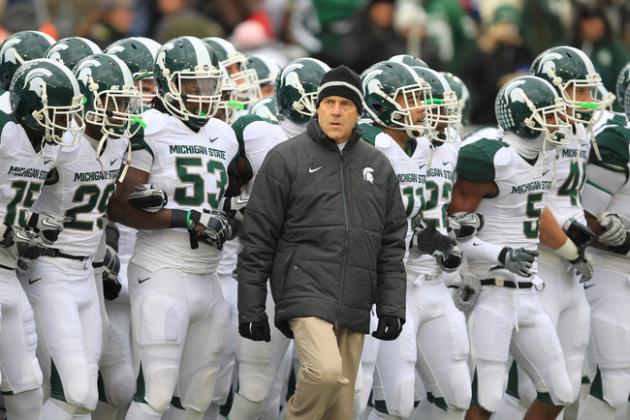 Michigan's only two divisional losses last season came from Michigan State and Iowa. They were both close, tough contests. It seems to be particularly difficult for visiting teams to win in Iowa City, despite the Hawkeyes' 4-4 conference record.
Michigan State shows up at home, but seems to struggle somewhat on the road. Case in point: their 24-3 shellacking in Lincoln at the hands of the Nebraska Cornhuskers. I am confident that the Wolverines can handle business in the Big House against the Spartans.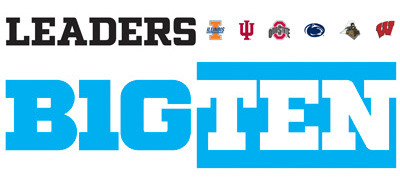 The Leaders Division was unspectacular last season.
The only consistently dominant team was Wisconsin. This year Wisconsin loses ace quarterback Russell Wilson. The loss of a team leader (especially at quarterback) can have a negative impact on the rest of the team. I for one, doubt Montee Ball will have as good a season as he did last year. Wisconsin will probably make the trip to the Big Ten Championship Game, but they will enter with much less firepower than last year.
Penn State is still reeling from the JoePa fiasco and will not be on its game this season. Bill O'Brien is an excellent coach, but he will need a couple rebuilding years. Penn State will start off strong in non-conference play, but when the heat is turned up, the cracks will form. They will particularly struggle in their home-game with Leader's Division favorite Wisconsin.
Indiana Hoosiers
Yeah, about that... If they come off a 1-11 (0-8) season in 2011 and tear things up in 2012, I will eat my hat. Come on now.
Ohio State Buckeyes
Urban Meyer will almost certainly do great things at Ohio State. He just won't do them this season. When he began his dominant campaign at Florida, all the pieces that make up a great team were already there. This is not the case in Columbus.
DeVier Posey, who is far and away the best receiver at Ohio State in the last two or three years, is graduating. The same is true of tailback Dan Herron. Ohio State will make a decent run, but the Buckeyes will not win their division.
In 2011, the Illinois Fighting Illini started off hot. They began the season 6-0. They were on the national radar. Then they went to Ohio State and lost against a deflated Buckeyes team.
We all looked back on the six-game streak and realized they were all home games against subpar teams. After their last win against the Indiana Hoosiers, they proceeded to go 0-6 over the rest of their regular season schedule. The story will likely be much the same in 2012.
Last and I suppose not least is Purdue. They have shown some positive activity over the last few years, but are still nowhere near being competitive in the Big Ten. They played well at home, but the highlight of the season was the 62-17 slapping around Wisconsin gave them. Maybe in the next three to four years Purdue (with great recruiting) can be a force in the Big Ten, but certainly not in 2012.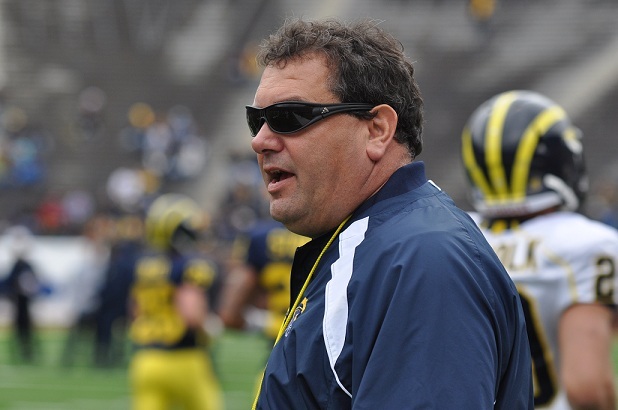 I will be brief with this one. Clearly Brady Hoke and Co. are very talented coaches. They turned Michigan into winners again. They coached the squad to an 11-2 record with a BCS bowl win last season. Still, they failed to reach the goal they set for themselves and their team.
Hoke in particular is very, very hungry for a conference championship. His desire and drive will transfer to his players, and they will give everything they've got to make the dream come through (especially the group of talented seniors).