UFC 147: What Chael Sonnen Must Do to Silence His Critics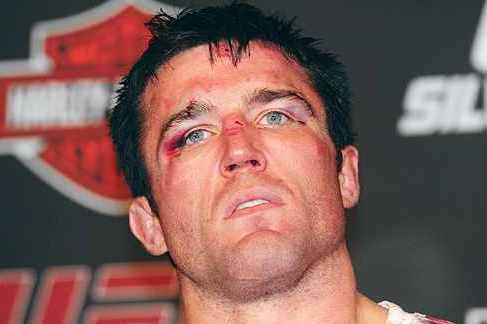 mmaflix.com
The time for talk is almost over, key word being "almost."
Chael Sonnen never met a smart-ass comment he didn't like, even if he had to be the butt of the joke in order to bring it into play.
It's that attitude that has served him well and entertained him to no end. His humor is high brow, going over the heads of most people who have a hard time seeing the sharp side of the truth when it's lying between two lies.
But none of that really matters anymore because there is a serious situation waiting just around the corner—a situation Sonnen helped build, word by inflammatory word.
The rematch has been signed, and Sonnen gets his chance to prove that his dominance in their first fight wasn't a fluke.
Ever since UFC 117, Sonnen has been painting a picture for us in which his submission loss to Anderson Silva is some rare species of victory. We've laughed with and at him during his campaign, but Election Day is almost here, so to speak.
With the shadow of Anderson Silva becoming longer and darker as the sun rises, the critics of Sonnen are turning their attention away from his antics and to what really matters most, the fight itself.
Sonnen has a second chance to silence those critics, and in truth, it is actually his last chance.
Begin Slideshow

»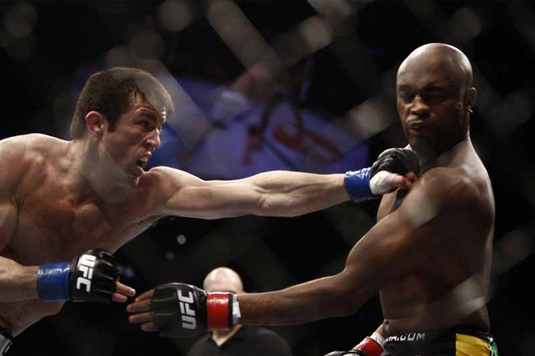 cagepotato.com
After all his talk and excuse making, he must not only defeat Silva, but he must do so convincingly.
Taking a close decision will not be good enough. He must wade knee-deep in Silva's blood if he aims to live up to the reputation he's built for himself.
First-round stoppage? Good, but almost too good. His critics would say he caught Silva unaware, as the first round is always the most dangerous.
Second- or third-round stoppage? Now that is exactly what he needs. It shows Silva got to spend enough time in the cage with him not to be taken by surprise, and still was helpless to prevent Sonnen from running over him.
And that is the kind of victory that's hard to label as lucky.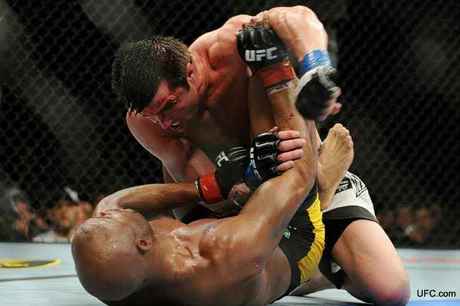 mmamania.com
Once he defeats Silva, he must do so again.
As Sonnen claimed his loss was a fluke, so can Anderson if he loses the rematch.
Their first fight seems to favor Silva when it comes to fortifying their reputations. Dana White believes in the medical report of Silva that showed his rib injury, so the first fight finds Silva not only the winner, but a brave champion overcoming injury in the final hour.
The third fight is a must-win for that reason alone.
In the third fight, Sonnen must manhandle and maul Silva so shockingly that people will be imploring the referee to stop the bout.
And that leads to the next thing Sonnen must do, which may be the hardest…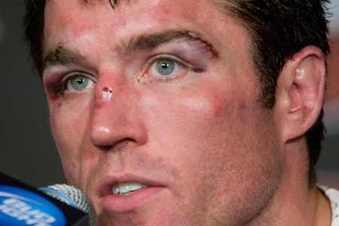 esportes.r7.com
…and that goes beyond saying just a few nice words before giving a shout out to all his sponsors.
He needs to embrace Silva not only as a worthy peer, but the greatest champion the UFC has ever seen.
This isn't about being courteous while showing someone the door. This goes well beyond that.
He needs to dig deep and channel his inner Rocky Marciano, a man who was first to grab the stretcher on which his defeated and possibly dying opponent was lying, and helped run it to the nearest hospital, still wearing the trunks he fought in.
We're talking about the kind of goodwill that, when employed by Sonnen, will make those who think they know him drool onto their shoes in a stunned stupor.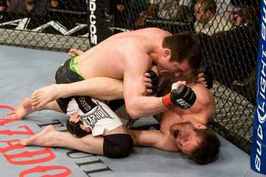 mmafix.com
There is a piece of conventional wisdom in the fight game that is so very true: a champion isn't a champion unless he defends his belt.
Should he manage to defeat Silva in a rubber match, he could honestly claim to be the champion. But he could hammer some nails home into the coffin of his critics by defending the belt more than once.
A successful title reign speaks to the dedication and ability a champion has, and should Sonnen manage to defend the belt even just three times, against worthy opponents, he will have gone a long way towards proving he's got just as much moxie as he does mouth.
Title defenses over men such as Bisping, Munoz and others would speak the kind of language all fight fans understand.
It's the kind of success that's hard to defame.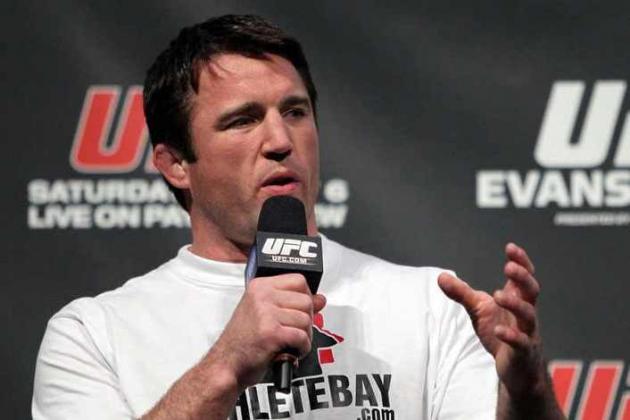 studiomma.com
Say what you will about Chael Sonnen, but his take on teammate vs. teammate is dead on.
In an interview with Ariel Helwani, he spoke on this topic, and his opinion was a simple one: how can a fighter claim to be the best in the world if he's not willing to prove he's the best in his own practice room.
He spoke about the sport being a competition rather than a fight, which is nothing more than a different perspective, and that speaks to Sonnen's maturity.
Sonnen is the perfect example of a professional who treats his job as that of competition. Others can make drama where there needn't be any, but for Sonnen, it's nothing personal.
It's that kind of thinking that will serve the sport well in the coming years, and with his gift of gab and the spotlight that comes with being an outspoken champion, Sonnen could help frame the debate in a totally new light, which is what the sport needs.