7 Free Agents Who Would Be Perfect for Portland Trail Blazers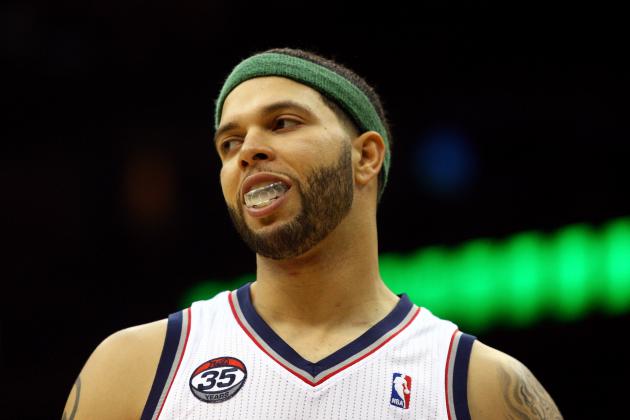 Chris Chambers/Getty Images

It's no secret that Portland has never been a big NBA free-agent destination.
The past few years, however, have featured Andre Miller, Wesley Matthews and Jamal Crawford taking their talents to Rip City, showing that the Trail Blazers may be picking up speed when it comes to competing in the NBA's summer signings.
The team is expected to have anywhere from $19.9 million to $25.9 million to spend this offseason, and there are a number of players whom the Blazers should target in order to improve their roster next year.
Begin Slideshow

»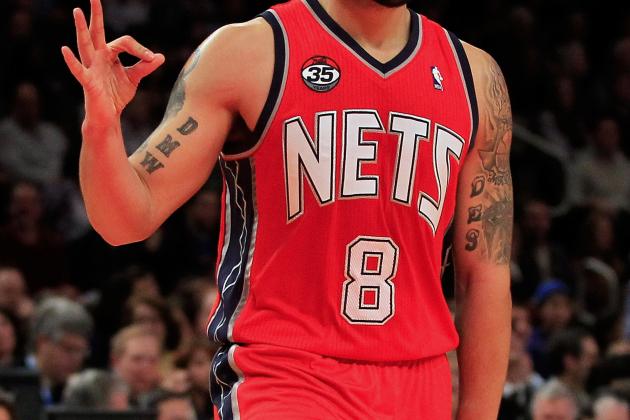 Chris Trotman/Getty Images

The idea of Deron Williams to Portland is one that excites fans whether it's a realistic goal or a pipe dream moving forward.
A legitimate NBA megastar, Williams could come in and not only take the pressure off LaMarcus Aldridge, but maybe even help him get better with a pick-and-roll game and a fast-break ability that Portland hasn't seen in quite some time.
The Blazers can offer Williams a whole lot of money, an All-Star to play with and a fantastic fanbase, but the question of course becomes whether or not the team has enough to pry him away from his other potential destinations next season.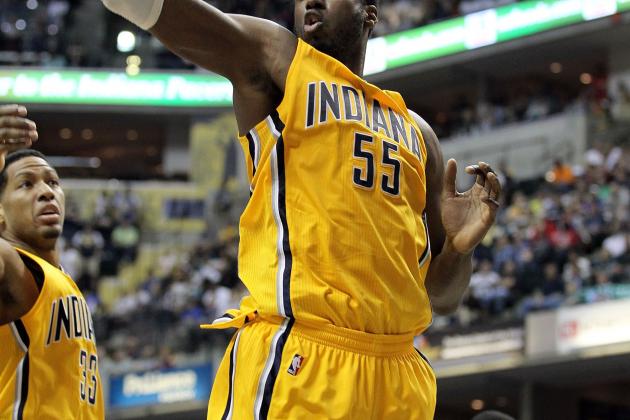 Andy Lyons/Getty Images

The Trail Blazers officially cut ties with often-injured Greg Oden this season, and the time has come to once again to begin the search for the big man of the future.
With all their cap space, it would be foolish of the Blazers to sit back and watch what happens to Hibbert this summer, even though he's going to be difficult to pry away from the Indiana Pacers.
Hibbert has averaged career-highs in points, rebounds, block shots and field-goal percentage this season and was elected to his first All-Star Game back in February.
Brook Lopez could have a similar, if not greater, impact in Portland, but he could prove to be even more difficult to sign if Deron Williams officially leaves the New Jersey Nets next season.
Don't expect it to be easy or cheap, but the Blazers need to at least make a run at a center who can make an impact on both ends of the court as the team rebuilds next year.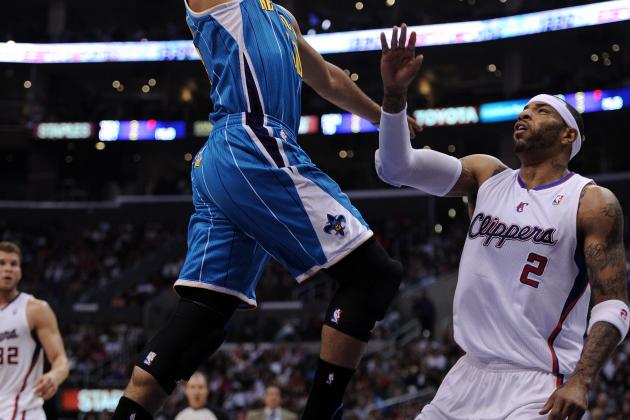 Harry How/Getty Images

Injuries have kept Eric Gordon off the court for a majority of this season, but as a 20-point-per-game scorer the past two years, he should certainly be a target of the Trail Blazers this summer.
When Brandon Roy retired before this season, the team was fortunate to have Wesley Matthews step in and take his place, but the void hasn't been completely filled at the shooting guard position.
Gordon is a much better scorer than Matthews and, despite his career-low three-point percentage this year, is arguably a better shooter as well.
His ceiling appears to be higher than Matthews', and if the Blazers are willing to spend the money, he could be the long-term replacement at the 2-guard moving forward.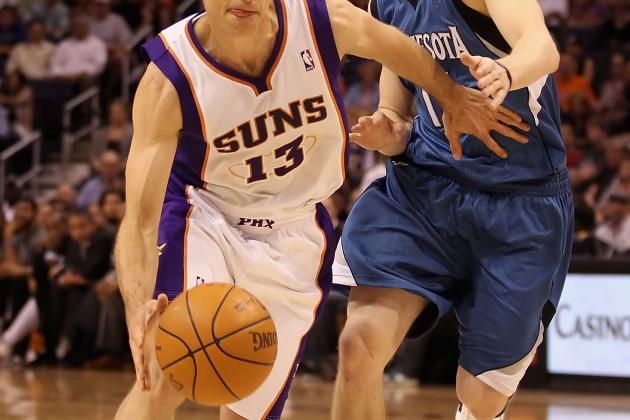 Christian Petersen/Getty Images

Steve Nash is clearly not the point guard of the future in Portland, but if the Blazers can sign him next year, he could help them become a legitimate contender right away.
In an upcoming draft that doesn't feature the strongest class of point guards, drafting a big man or a perimeter player could make sense if you think you can snag a guy like Nash out of free agency.
One of the greatest shooting point guards of all time, Nash could come in and hit the three, run the fast break and make plays for himself and his teammates in late-game situations.
Even better, his pick-and-roll game could help elevate LaMarcus Aldridge to yet another level as early as next season.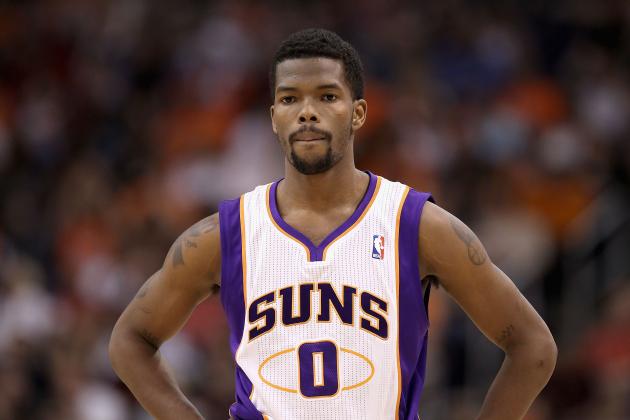 Christian Petersen/Getty Images

Aaron Brooks could become a casualty of the potential changes looming in Phoenix, which could make him a reasonable target for the Trail Blazers next season.
Having missed all of the 2011-12 season in China, Brooks could face a readjustment period coming back to the NBA next year.
Although his game has fluctuated throughout his career, a season of 19.6 points, 5.3 assists and 39.8 percent three-point shooting in 2010 shows he very well can play, and the Blazers might want to consider that this offseason.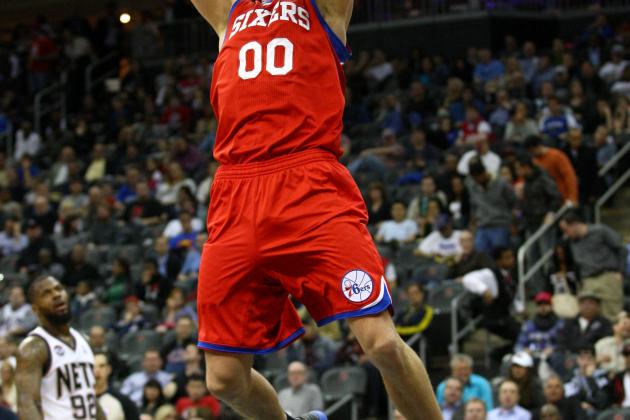 Chris Chambers/Getty Images

If the Blazers are unable to bring in a big-name big man, Spencer Hawes could be a nice fit at the center position next season.
A player who would not command the ball much on offense, Hawes could either start alongside LaMarcus Aldridge or provide depth off the bench should the Blazers select a center in the upcoming NBA draft.
The 7'1", 245-pound center has averaged 9.5 points, 7.5 rebounds and 1.4 blocks per game this season.
Hawes by himself will not make this team a contender, but along with the new additions to next year's roster, he could be a guy who makes a big difference regardless of what role he steps into for the Blazers.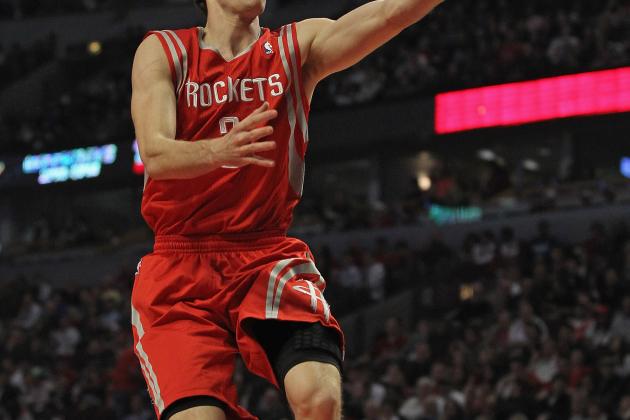 Jonathan Daniel/Getty Images

Goran Dragic played well in his "audition" at the Rose Garden this season, recording 22 points, seven assists and shooting 4-of-6 from behind the three-point line.
Dragic is having his best season as an NBA player and should garner a lot of attention from teams around the league as a free agent this summer.
A player like Dragic, who can both distribute and score in a fast pace, could help Portland finally take the question marks away regarding the point guard position next season.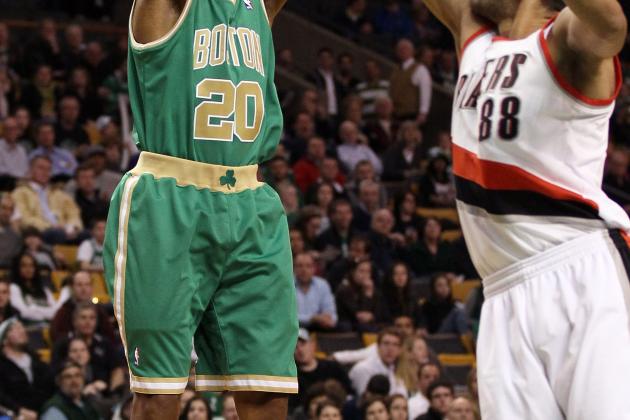 Elsa/Getty Images

In an offseason that is likely to begin the team's rebuilding process, a 16-year veteran isn't what most people expect the Blazers to aim for this summer.
Any player, however, who can shoot on the perimeter and give LaMarcus Aldridge some relief from double-teams should absolutely be a target.
Ray Allen is arguably the greatest three-point shooter in NBA history, and even more impressive than that is that he can get it done when it counts the most.
The Blazers struggled in late-game situations this season, and having a shooter who you can run plays for at the end of the game would be a huge addition next year.
The rebuilding process of 2006 was a promising one, but the problem was that there was virtually no veteran leadership to surround the young players on the roster. Allen and Aldridge would be a solid place to turn for leadership, and along with the new guys coming in from the draft, the Blazers could make a serious turnaround as early as next season.