Portland Trail Blazers: 10 People Who Could End Up Coaching the Blazers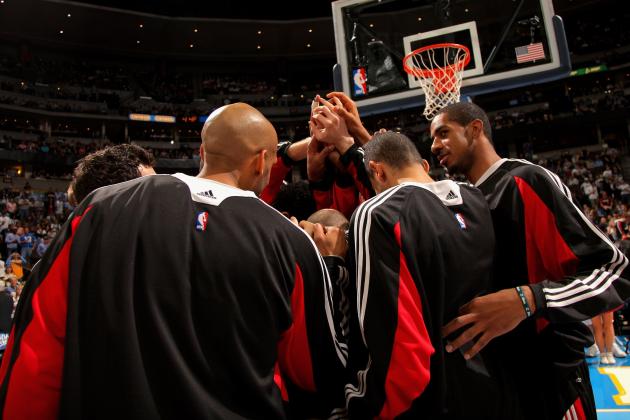 Doug Pensinger/Getty Images

The Portland Trail Blazers look to be in a rebuilding mode, perhaps to include hiring Mitch Kupchak as GM and completely revamping their lineup.
One thing's for sure—33-year-old interim coach Kaleb Canales probably isn't coming back. Not after the drubbing he recently suffered at the hands of the Spurs. He may very well have a future in the NBA, just not in Portland.
Even Jack Ramsey admits he doesn't see a clear frontrunner for the coaching job. Putting that aside, here are 10 men who could possibly succeed Canales as head coach.
Begin Slideshow

»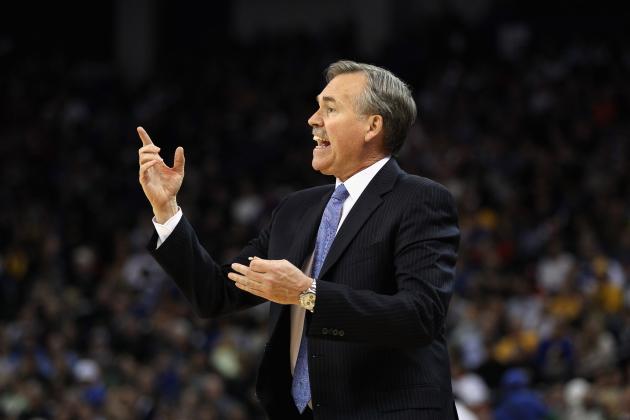 Ezra Shaw/Getty Images

Former NBA Coach of the Year Mike D'Antoni has been out of a job since quitting the Knicks in midseason.
I find it very likely that he'll be back on someone's sideline in the fall.
So why not Portland? He served as an assistant there a decade ago, and it seems like a likely option if the Blazers are going to throw a lot of money at a coach.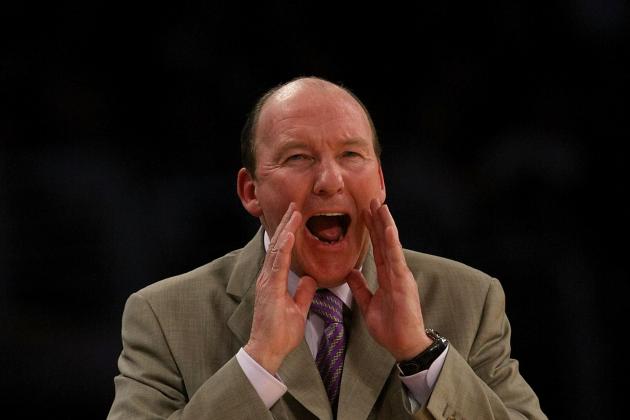 Stephen Dunn/Getty Images

Who was the last Blazers coach to come within one quarter of the NBA Finals?
Win a Coach of the Year Award?
Win a playoff series?
If you answered Mike Dunleavy to any of these questions, you can see why I think the Blazers should consider giving Dunleavy a second chance.
Considering that he's only 58 and has more than 600 career coaching wins, I can't imagine why no one has hired him.
Chris Graythen/Getty Images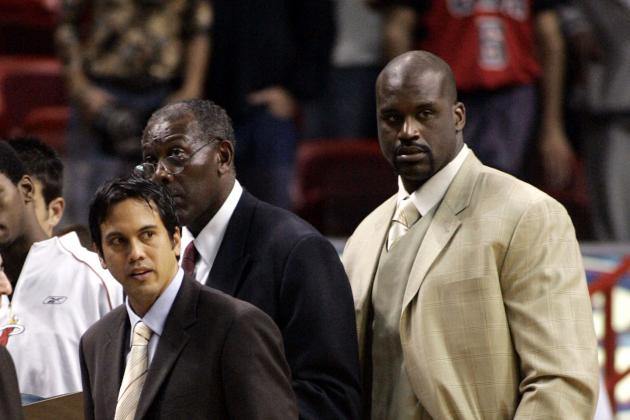 Eliot J. Schechter/Getty Images

As with Keuster, and a few years ago with Tom Thibodaux, assistants at contenders should be considered.
To that, I bring up former NBA MVP and Euroleague player Bob McAdoo, who has been an assistant in Miami for over a decade now, including on two NBA Finals teams.
Is it time for him to get a head coaching job? Perhaps.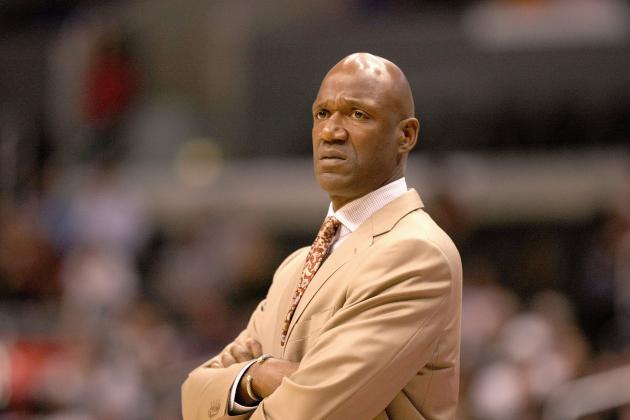 Stephen Dunn/Getty Images

Here's a name from the Blazers' past: Porter was the Blazers' point guard for a decade in the late 80s and early 90s.
The Blazers have retired his number.
Porter's had two stints as a head coach somewhere else—two seasons in Milwaukee, then the better part of a season in Phoenix.
Could Portland be Porter's next stop? Why not?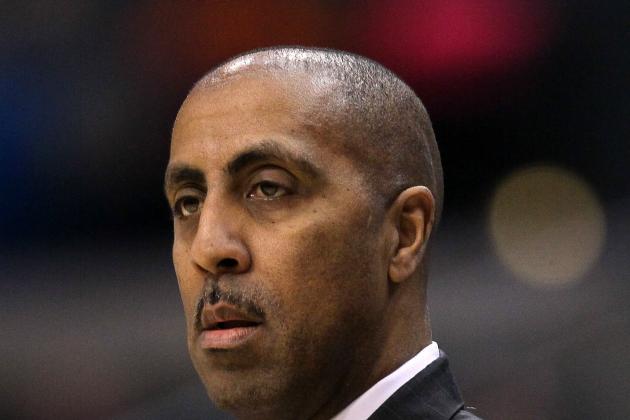 Stephen Dunn/Getty Images

When NBA head coaching vacancies occur, someone always mentions a college head coach.
Ask John Calipari, Rick Pitino, Jerry Tarkanian, Mike Montgomery and Tim Floyd how those work out.
Despite that, I mention Lorenzo Romar, who has a 312-201 record as a head coach with Pepperdine, Saint Louis and Washington.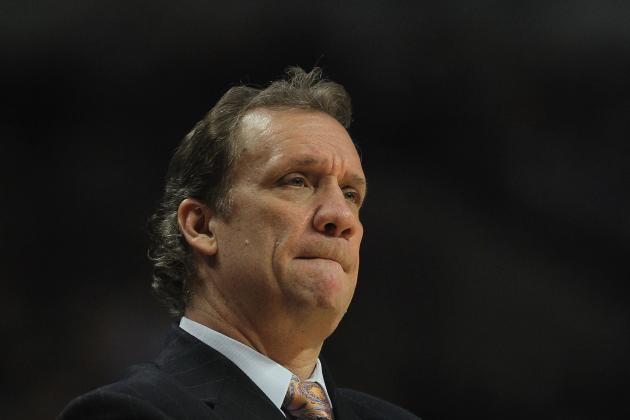 Jonathan Daniel/Getty Images

Before Saunders' career went south with the Wizards, he was a halfway-decent coach with the Wolves and Pistons.
Even with the flop with the Wizards, Saunders has a career .548 winning percentage, enough to garner consideration from teams looking for new head coaches.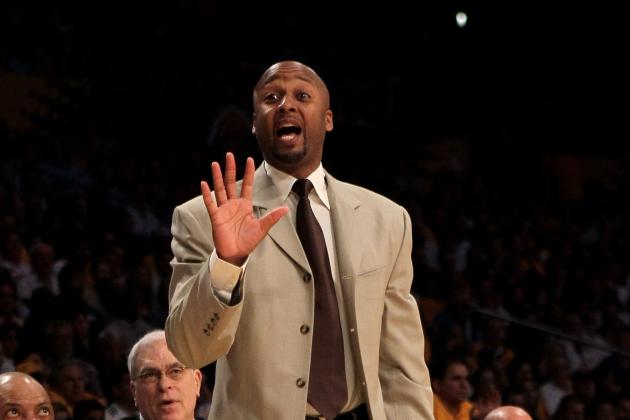 Stephen Dunn/Getty Images

Shaw is a former Blazer. He played one game for them, in the 1998-99 season.
A Lakers assistant for several seasons, people thought he'd get the Lakers' head job at the beginning of this season. He didn't.
Then they thought he'd get the Warriors' job. He didn't get that, either.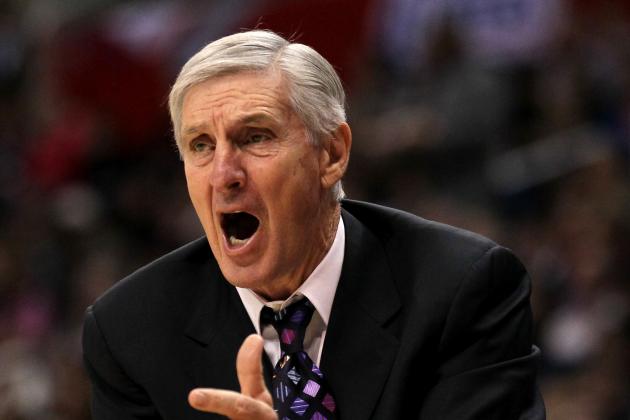 Stephen Dunn/Getty Images

Several other articles I've read on the impending vacancy have mentioned longtime Jazz coach Jerry Sloan as a possible candidate to turn things around in Portland.
Personally, I'm skeptical about this one.
Sloan is 70 and has had health problems.
A more likely prediction in my mind is that Sloan is out of coaching for good.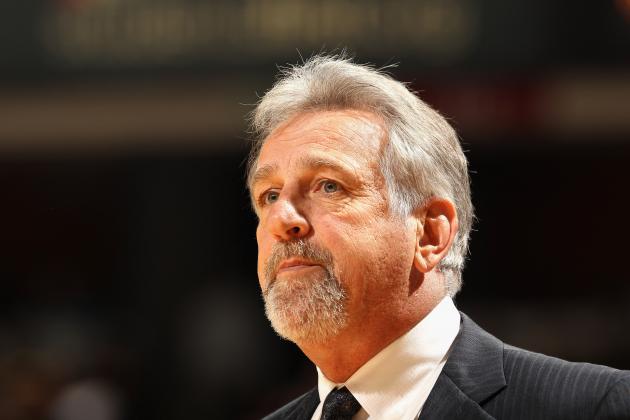 Ezra Shaw/Getty Images

In his first season as a head coach, Paul Westphal led his team to the NBA Finals.
Though it was pretty much all downhill from there (he was cashiered by the Kings earlier this season), he has a winning regular season record, a winning playoff record and a winning collegiate record with Grand Canyon and Pepperdine.
Westphal has coached just about every other team on the West Coast. Could Portland be next?